Travel Budget – 1 Month in Thailand
Last year, we spent a whole month in Thailand as part of our six-month backpacking trip. If we started with the idea of staying within a budget, we quickly realised that we didn't want our trip to be entirely dictated by money. We kept our budget loose, without going crazy either, even if it meant that we needed to re-think our itinerary.
This post is also available in:

Français (French)
We travelled comfortably enough and ended up spending an average of 81 USD per day (just 40.5 USD per person). Since we're travelling as a couple, the averages described below are for two people per day and they're actually all rounded up.
Accommodation: 27 USD
Thailand is affordable so that we didn't have to tighten our belts and stay in hostels as we did in Hawaii. It was sometimes even easy to treat ourselves with very nice hotels without breaking the bank.
We stayed in one of the best hotels we have seen, on a beach in Koh Lanta, the Golden Bay Hotel, for only $21. We also didn't want to spend too much and we were happy as long as we could have a private room. All in all, we spent between $21 and $32 per night.
We like using Agoda to book hotels. This website usually offers good deals and breakfast was included most of the time (you can find more details about the hotels we stayed at in our post about our itinerary in Thailand).
Food: 29 USD
Food is usually not what we want to save money on and especially not in Thailand. We absolutely loved Thai food, which was mostly new for me. This budget is not that bad for eating out every day!
Between various kinds of restaurants and street food though, it is easy to keep an eye on your food budget while making the most of Thai cuisine.
Transportation: 12 USD
Transportation is cheap and easy enough in Thailand. We arrived in Bangkok from Vietnam and I was surprised to see how modern the Thai capital is. Buses and trains are available to travel through the city in addition to traditional tuk-tuks, like in others cities in the country.
In some places, taxis can also be an option. Note that taxis don't use meters so it is very easy to be scammed. We would use the Grabtaxi app pretty often. It works just like Uber but for taxis so that you can be sure that your driver is being honest. If there wasn't any driver available on the app when we needed a ride, we would at least use it to have a fare estimate of our trip to negotiate properly.
This average of 12 USD per day also includes our flights from Bangkok to Chiang Mai and from there to Phuket, as well as boats trip between the islands that we have visited.
Activities and miscellaneous: 13 USD
Organised tours and activities for tourists is something that can represent a more or less important part of your budget. For example, we went on a tour to discover a floating market near Bangkok (35 USD), we took a cooking class in Chiang Mai (50 USD), we went on a snorkelling tour in Koh Phi Phi (95 USD) and we are happy we didn't miss out on all of it. We also treated ourselves with massages pretty often. It adds up but you can easily find cheap massage places.
I include in this category all the small things that you might not think about beforehand too, like laundry fees, a local sim card with data and a couple of souvenirs for instance.
We were not on a very tight budget in Thailand, but you can easily reduce some of these expenses if you are. The most important thing is to enjoy what you can do without feeling like you are missing out all the time.
Share it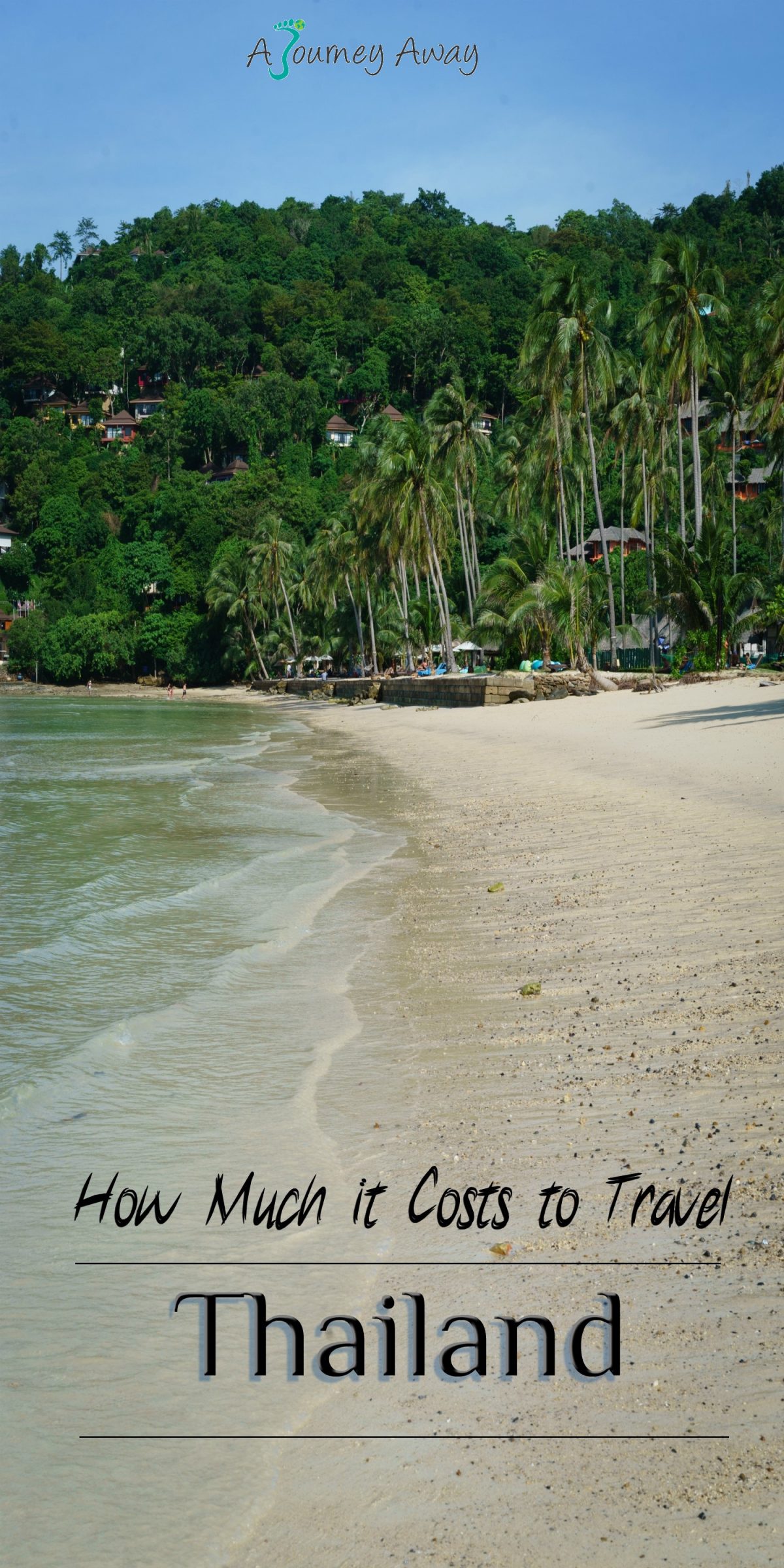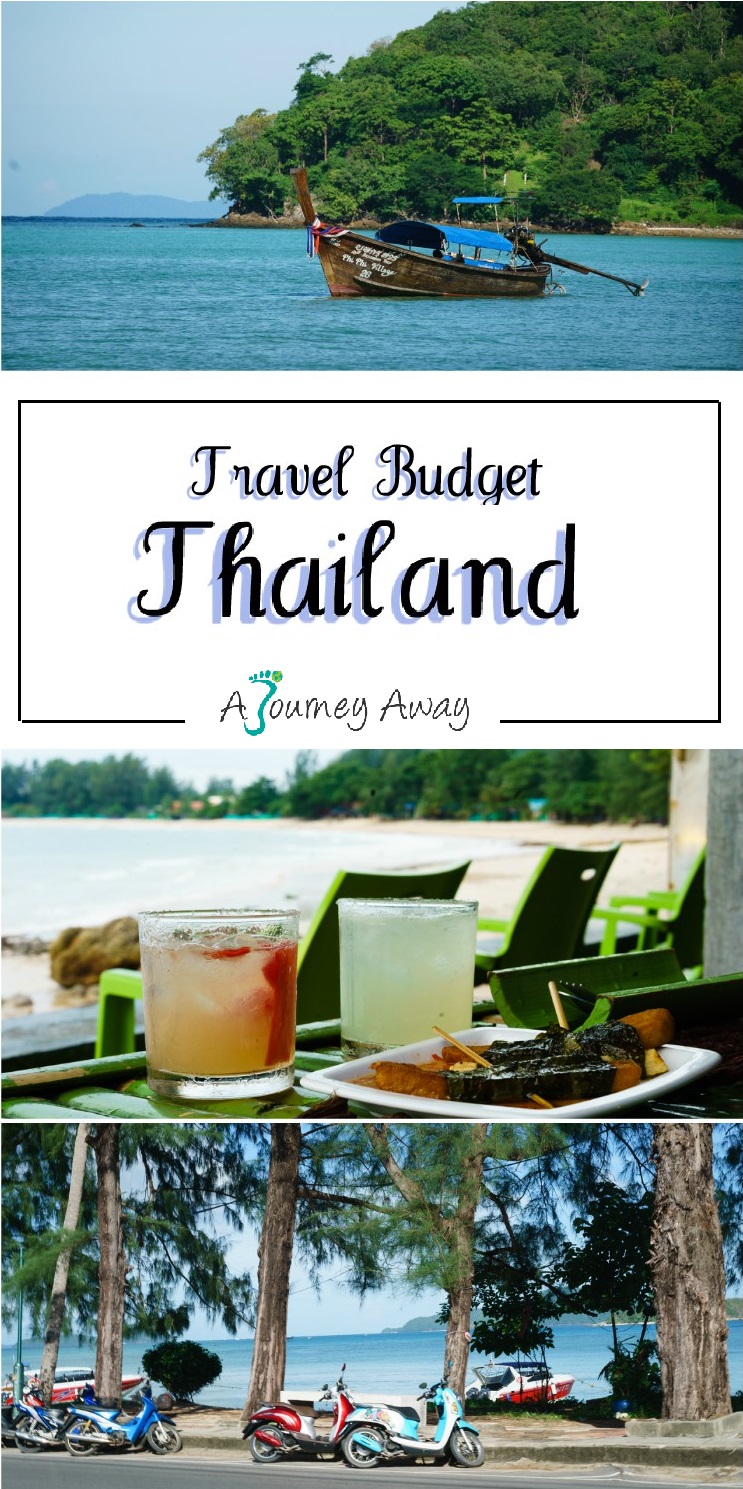 Note: there are affiliate links in this post, meaning we get a small commission if you place an order on the website through one of the links but to no extra cost for you.