Rawai, the Quiet Side of Phuket
When we were trying to come up with an itinerary for Thailand, we quickly decided we would spend most of our month there on some of the famous Thai islands. Phuket had always appeared to me as a dream destination and that's where he headed after a few days in gloomy Bangkok and lovely Chiang Mai.
This post is also available in:

Français (French)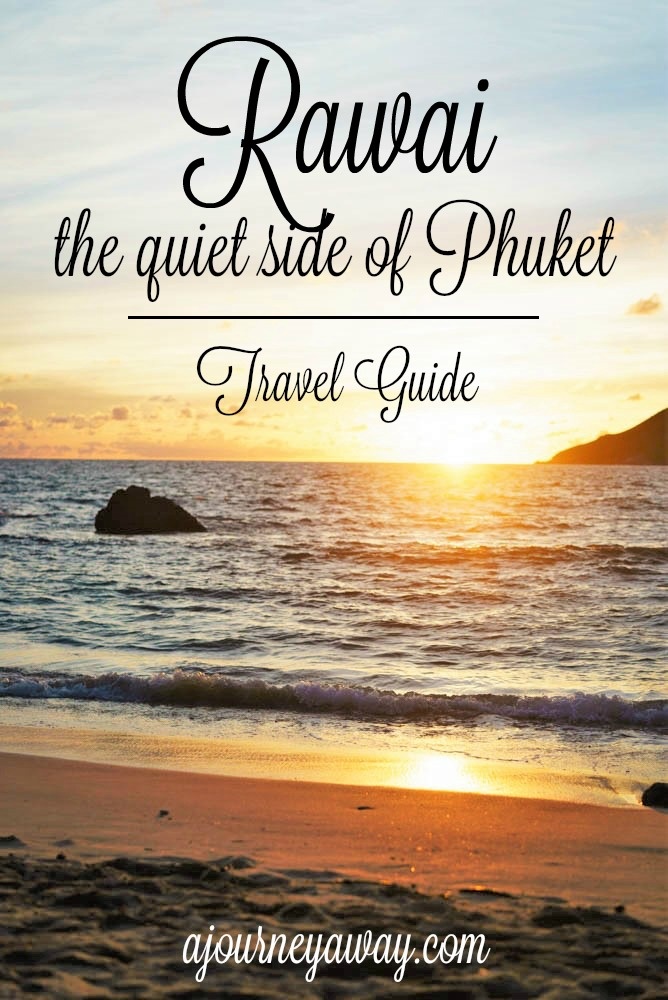 Phuket is not that small so it's important to pick well the area you're going to stay at. The island is mostly known for Patong beach area on the West coast which is very touristic and famous for its nightlife. Remaining true to our ourselves, we decided to stay away from it and chose the far less busy Rawai area.
Although Rawai beach was the first one of the island to attract tourists, it is now considered as simply a starting point to reach smaller islands. Like anywhere in Thailand, we were far from being the only tourists but the area is still home to a community of sea gypsies and appears as a little bit more quaint than other parts of the island.
How to get there
Rawai is located in the very South of the island. Coming from Chiang Mai, the easiest way for us was to fly there since Phuket has its own airport. We found flights for 65 dollars per person, which is not so bad and saved us from a 20+ hour bus drive. The airport is in the North and it takes at least an hour to drive to the South, depending on traffic. We had booked a taxi online the day before for 900 bahts (about 26 dollars). The price is more than fair for being picked up at the airport and dropped off at your hotel. It would probably have been more expensive to find a taxi and try to negotiate once at the airport.
Where to stay
We stayed right by Rawai beach which was a good choice since we were able to walk to several shops and a lot of restaurants. We picked the Thai Palace Resort and it was one of the nicest hotels we stayed at. In addition to being very peaceful and relaxing, the hotel is partnering with the next door French restaurant where we had breakfast every morning. Even if I rarely get homesick, it was nice to hear some French again.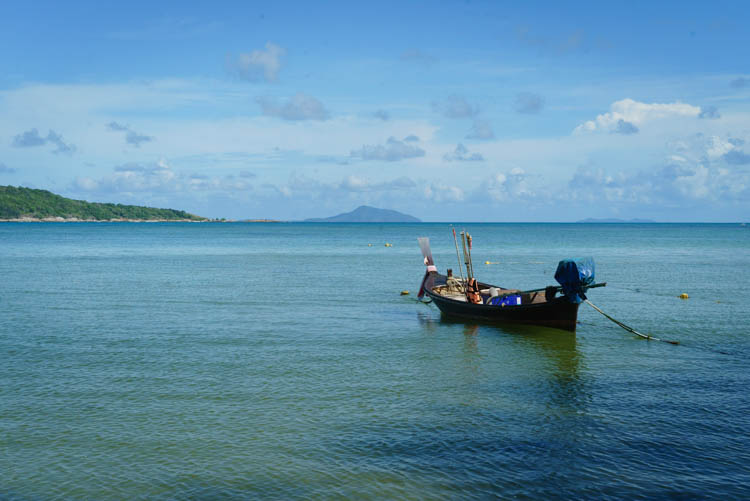 Where to eat
Rawai is especially known for its seafood. It's not ideal for neither Simon who doesn't eat any seafood nor myself who can enjoy some fresh fish from time to time but highly prefer a purely vegetarian dish. But even if a restaurant specialises in seafood, we were always able to easily find something for both of us.
There are a lot of restaurants to choose from along Rawai beach. We noticed they all offer basically the same dishes but we were always happy to sit outside by the ocean and enjoy the relaxed atmosphere. We can recommend the Nikkitas Beach restaurant which is not popular for nothing.
Make sure you don't miss out on street food as well. One of the best pad thai I've had was made by a woman cooking with very little equipment set on a motorbike by Rawai pier. We also became regulars of a roti truck. Their pan-fried kind of flat bread that are similar to French crepes were perfect for dessert.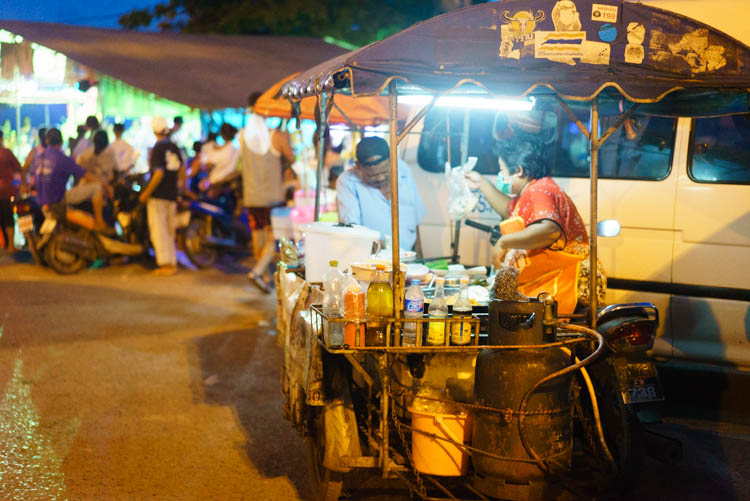 What to do
Get a massage – it's always hard to resist a thai massage when you can't walk 5 minutes without passing a massage place. Getting a massage is also a good back-up plan especially if you travel during rain season. In our case, a nice massage made up for the disappointment of nearby Laem Ka beach. This pretty beach turned out to be a pick-up and drop-off location for boat tours and the constant flow of tourists made it impossible to enjoy it.
Rawai pier – it offers a beautiful view on Rawai beach and the coast and we were not surprised to see a couple taking wedding pictures there. It's also a playground for sea gypsy children who have fun running bikes or jumping in the water.
Rawai beach – this is not the ideal beach for swimming due the number of long-tail boats moored there. It remains nevertheless a beautiful location for a nice walk and the best place to see some of these famous traditional Thai boats.
Promthep cape – a short taxi ride will take you to this pretty viewpoint. We went during the day and I already loved the view so I can imagine how beautiful it must be at sundown.
Nai Harn beach – another place I love in the South of Phuket. Nai Harn beach is a long and beautiful beach located next to several restaurants.
Yanui beach – this was my favourite beach in the Rawai area. Yanui beach is not a secret but it is somewhat secluded, nearby Promthep Cape. As well as offering a gorgeous scenery, it is perfect for swimming and relaxing.
Note: there are affiliate links in this post, meaning we get a small commission if you place an order on the website through one of the links but to no extra cost for you.