Our Travel Fails
We met in Paris, then met up in Scotland, we took holidays in Jamaica, backpacked through Asia and we are now settling in America. Our relationship has been shaped by discoveries of new cultures and places. Like everything else in life, travel comes with less glorious moments. I gathered here some of these stories. I must say though that even if we gave ourselves good scares, we never found ourselves in life-threatening or other really bad situations.
This post is also available in:

Français (French)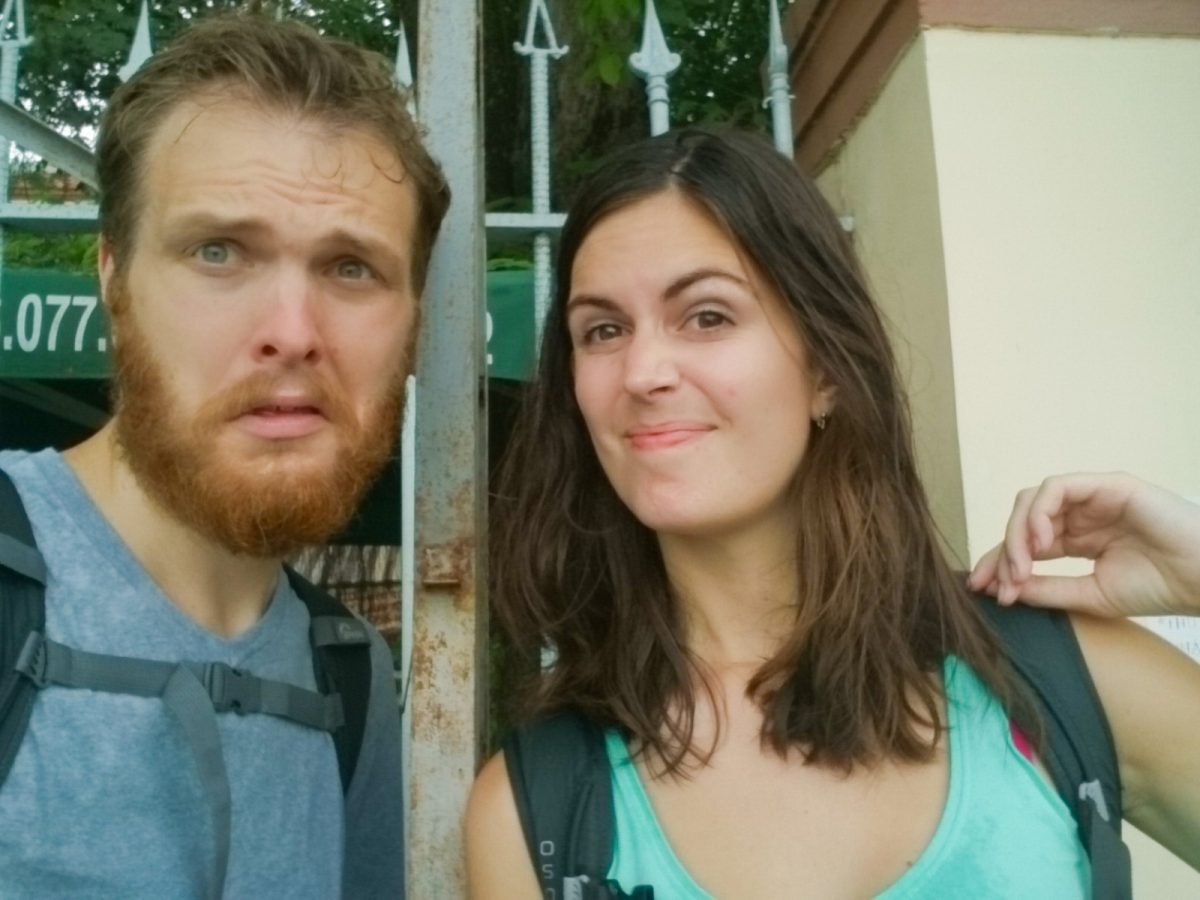 Rough start in Bangkok
As excited as I was to discover Thailand, I was also very sad to leave Vietnam where we had a blast for 6 weeks. We flew from Hanoi to Bangkok and our first day there didn't exactly make us feel welcomed. Bangkok is a modern city with public transportation but it is not always easy to get around. We had figured out how to reach our hotel from the airport, but it didn't go as planned.
After taking a first train, we were supposed to take a bus that we waited for with our backpacks and in the pouring rain. We saw several buses come by but not ours. We waited for a good hour and a half, regularly asking locals if we were at the right place. When we were ready to give up and change plans, we asked for help at a nearby hostel when… yes, it was our bus…. The thing is buses barely stop in Bangkok. They slow down and open the doors for you to hop in but we didn't have time. Somebody from the hostel was nice enough to call a trustworthy taxi for us.
After another 20 minutes waiting for the taxi, we found out that the royal family was in the area, which added to the heavy traffic from rush hour. We eventually picked up our backpacks and walked (what we were trying to avoid) to a further subway station. We made it to our hotel in the evening, drenched and exhausted. With no energy left to go out to have dinner, our day ended with pizza delivered to the hotel – Not what I had pictured for our first day in the country!
Welcome to Kingston
Our trip to Jamaica didn't start off in the best conditions either. We flew to Kingston from Texas a few years ago for a week of holidays and we learned the hard way that arriving in a new country at night is not a good idea. We made reservations for a hostel and a car before leaving, we were ready.
Things got more complicated after we got the car. The hostel was 10 minutes away from the airport so we didn't bother with a GPS, which we regretted soon enough. We quickly realised that streets of the Jamaican capital were very quiet, poorly lit if at all outside of the main street and they didn't all have names. Of course, we got lost. We ended up driving through dark, deserted streets and a neighbourhood that was home to stray dogs and prostitutes. We even reached a toll indicating that we were leaving the city and that we had to cross twice.
After over an hour, we asked the only person around for help. The hotel he took us to was not our hostel but they had rooms available and we were so tired and stressed out that we decided to check in anyway. The next morning, the first thing we did before driving to Port Antonio was to go get a GPS and we (almost) didn't get lost again.
One airport, two airports
Our first day in Bangkok was quite epic and we actually didn't make up for it on our last day there. We were ready early for our flight to Chiang Mai and arrived at the airport over 2 hours in advance. Once we were there, we realised that our flight was not indicated on any screen. We were at the wrong airport. It didn't really hit us that there were two airports in Bangkok and it didn't occur to us to check earlier. We still could take a taxi to catch our flight but we didn't have any time to lose. We also didn't have the time to negotiate the price (we paid 700 bahts, or 21 usd when it should not have been more than 500 bahts), but we made it just in time so it could have been a lot worse!
Drowning phone alert
Before going on our six-month trip, Simon carefully chose the electronics he wanted to bring. Among our equipment, a Sony Mirrorless Digital Camera (that we loved and highly recommend) and a Sony Xperia phone that makes good pictures too and is supposedly waterproof. We had both of these when we went on our day trip to Koh Phi Phi Leh in Thailand. While Simon was taking extra care of his camera, he forgot that his phone was in his swimsuit pocket when he jumped off the boat at some point. The phone was actually not so waterproof… but to be fair, the case was slightly cracked and it was enough to ruin it.
We had to wait to be back at the hotel at the end of the day to try and do something about it. Even a bag of rice wasn't able to save it. We had to use my phone, which was much slower and didn't take great pictures, for the rest of trip through Asia.
One credit card down
You often hear that it is a good idea to have at least two credit cards (ideally a visa and a mastercard because some places may apply extra fees or even only accept one of them). Travelling as a couple, that wasn't a problem for us. Our bank accounts being in different countries was also pretty helpful as we were able to use one or the other according to exchange rates. Simon's bank has the other benefit of being extra secure. They block a payment if they think it is suspicious to the point where Simon had to call them regularly to allow payments.
I used to think it was over the top, until the bank informed us that Simon's card had been used at ikea in Germany. The only problem was that we were in Vietnam at the time and about to take off to Thailand. Luckily, they didn't let the transaction go through. The difficult part was to have a new credit card delivered somewhere in Asia when we were moving every 4-5 days!
Sketchy ride in Hanoi
When we flew from Da Nang to Hanoi, we were welcome, like usual, by a crowd of taxi drivers trying to get tourists' attention. A man came to us with a better price offer that we accepted. He took us to an unmarked car where another local was already behind the wheel. Barely 10 minutes through the ride, the car slowed down and the first man left – "ok, time to go drink beers". We made sure the driver knew where we were going and we were on our way again. A bit later and with our eyes stuck to the itinerary given by Google Maps, we noticed we were not going the right way. We drove through some narrow streets of Hanoi suburbs until the car stopped. The driver turned towards us with a smile, "bye bye!" and he left the car.
We were completely freaked out and imagining the worse when a new man took the wheel. The rest of the drive to our hotel in Hanoi was very quiet as we were regretting not taking a real cab. We eventually made it to the hotel and to our biggest surprise, we even paid the price we had negotiated with the first man at the airport. We were really shaken by this ever-so weird experience, but safe and sound.
Almost scammed in Hong Kong
Hong Kong is known for several scams. Luckily, we had heard about a couple of them and we were able to avoid an uncomfortable situation. Victoria harbour is famous for the view it offers on the city's skyscrapers and is usually packed with foreigners. As soon as we arrived there, a man walked up to us and asked: " Sorry my friend, have you lost your wallet?". He supposedly found a wallet and was looking for its owner. Simon knew what was happening and said that we were all good without checking that he had his own wallet. That is what they want you to do. By reaching for your wallet to make sure that you have it, they know where you keep it and they can then pass on the information to their friends.
A couple of minutes later as we were going on with our walk, we noticed that another man was walking behind us, stopping at the same places. He was most likely one of the first man's accomplices. We started to feel very uncomfortable and didn't spend too much more time in the area.
Pin it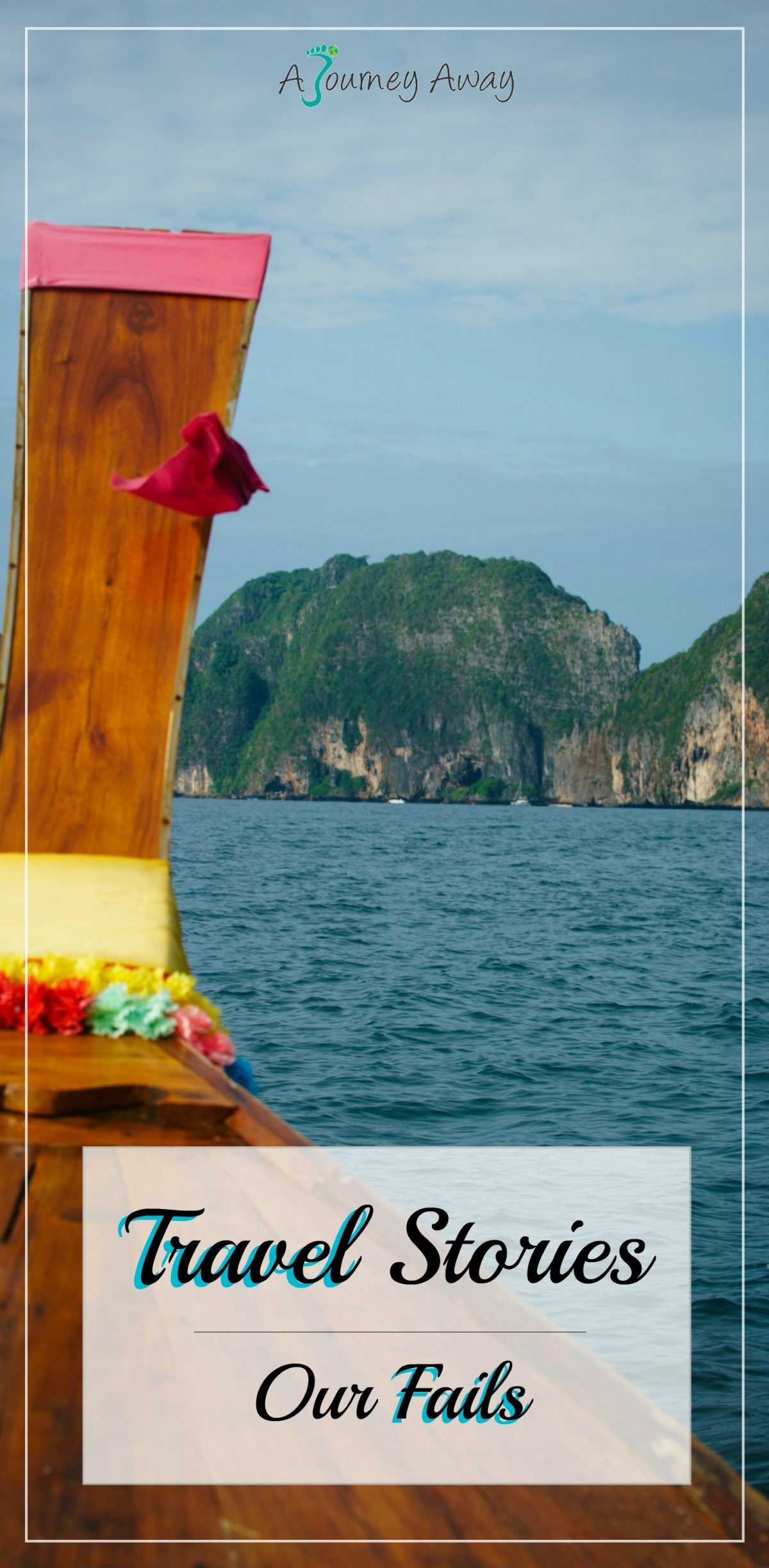 Note: there are affiliate links in this post, meaning we get a small commission if you place an order on the website through one of the links but to no extra cost for you.