Stories from 3 Weeks in Sri Lanka
Sri Lanka is one of our favourite destinations. We love the people, the food, the landscapes. We spent close to 3 weeks there and had a blast. Discovering a new culture always comes with surprises and anecdotes that you remember for a long time. Here are some stories that punctuated our stay.
This post is also available in:

Français (French)
You want weed?
Negombo beach isn't really the kind of beach where you lie down and sunbathe. It is not the cleanest and there will always be someone trying to sell you something. It remains a pretty place for a walk and a nice spot to watch the sunset. That's where we spent the end of our first day in the country as we were starting to connect with the Sri Lankan culture, which we quickly grew to love.
As we were strolling the beach, relaxing and taking pictures, a man came to Simon and asked if he wanted weed. Simon declined the offer, which only pushed the man to insist "Are you sure? Are you scared?".
A bit later, after having dinner, we saw the same man in the street who apparently had forgotten his previous encounter with Simon. He asked him again if he wanted weed and answered our refusal with the same "Are you scared?" and the exact same tone and attitude. Not sure if his catch phrase ever made anyone change their minds before but it sure was funny to us.
Flower power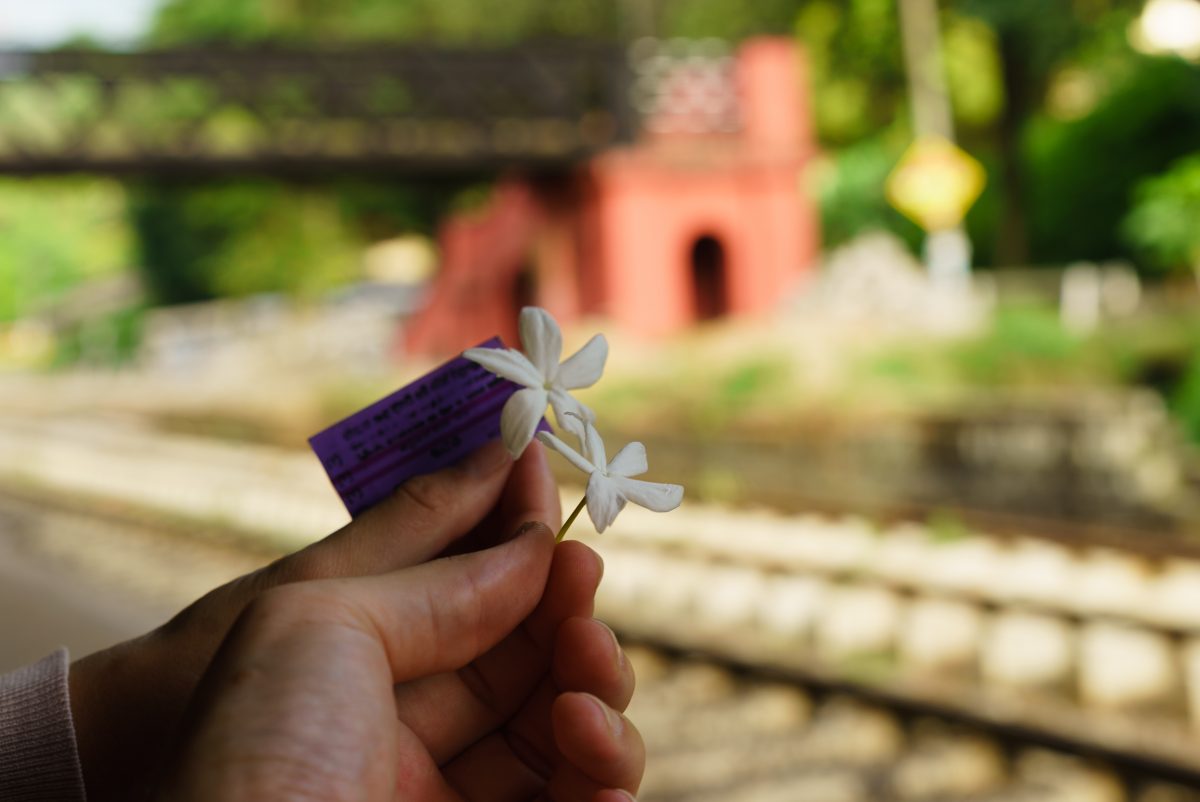 Travelling by train in an experience not to miss in Sri Lanka. The trip between Kandy and Ella is famous for the gorgeous scenery it offers and is far from being a secret. We got up early and went to a station where the train would stop at before Kandy in the hope of having seats. Kadugannawa station is very small and there wasn't a lot of people there.
While we were waiting for our train, a local who had been at the station for a little while too passed us and started to walk on the railway. When he came back to the station a couple of minutes later, he stopped in front of us, smiled and gave us two little white flowers that he had just picked before going back to his seat.
The kindness of Sri Lankan people is not a myth and this gesture was just another proof of it. Even though this happened over a year ago (time flies by so fast), this flower is still in my travel journal today.
Chocolate is always the answer
The lovely town of Ella counts one supermarket. We didn't find it right away though so we also went to local convenience stores a couple of times. A quick trip to one of them allowed us to see that their accounting methods were quite approximate. When we paid, they had to go to another store to get our change. When they came back, they still didn't have the exact change so we were handed some coins along with… a chocolate!
Monkeys and kottu roti
Kottu roti is one of our favourite Sri Lankan dishes and when we arrived in Mirissa, that's what we were in the mood for. We quickly saw a "Kottu roti" sign on a small road and we followed it. A part of the house that it pointed to was under construction but some people welcomed us anyway. It looked like they had a couple of bedrooms to rent but we were the only ones there to eat.
While we were waiting for our food, we spotted 3 monkeys on the roof of a neighbouring house. Monkeys are cute (especially for afar) but we were not willing to fight for our food that had just arrived as they were coming closer. They walked on the roof all around the house and just above our heads and eventually kept walking (I guess they were not hungry!).
Soon enough, we almost regretted that the monkeys hadn't taken our dinner. We were discovering a new version of kottu where the main ingredient seemed to be soap… After the monkeys, the situation was as funny as embarrassing. We ended up paying and asking for a bag to take our food away before leaving to look for another place to eat.
Two dinners
Ella was our favourite Sri Lankan destination and the guest house that we stayed at, the Villa Eden Paradise, probably had a lot to do with it. The place was very peaceful and the owner did everything to make our stay better.
We bonded with him and on our last day, he came to us saying he wanted to cook a traditional Sri Lankan dinner for free that night. We had already booked a cooking class for later that day. Our host was so nice and we loved Sri Lankan cuisine so much that we couldn't say no to the invite.
That's how we ended up having dinner twice. It was difficult to resist and to make sure that we weren't eating too much at our cooking class. Back at the guesthouse, the owner had cooked dishes that we hadn't tried yet and we had a great time chatting with him too. Our stomachs may not have thanked us afterwards but we felt like made the most of both events.
At least, Sri Lanka is very vegetarian-friendly and it was probably the only country where I didn't eat meat without realising it, like in Japan or in Vietnam.
The gift
Our host in Ella was so nice and accommadating that we asked him to drive to our next destination. We were happier to help him than paying a random taxi. We hadn't left for 5 minutes that he turned around and drove back to the guesthouse (also his own house), saying that he forgot something. We weren't on a tight schedule so we didn't mind, of course. When we reached hie house, we saw his wife who was waiting for him with a bag that she gave him… and that he gave us!
It turned out that it was a big bag of local tea for us to bring back home! We couldn't believe how nice this man had been all along our stay. As a tea lover, I was particularly happy and savoured it for months when we got back to America and France.
We have so many memories about our trip to Sri Lanka and we would love to go again and explore places that we don't know.
Share it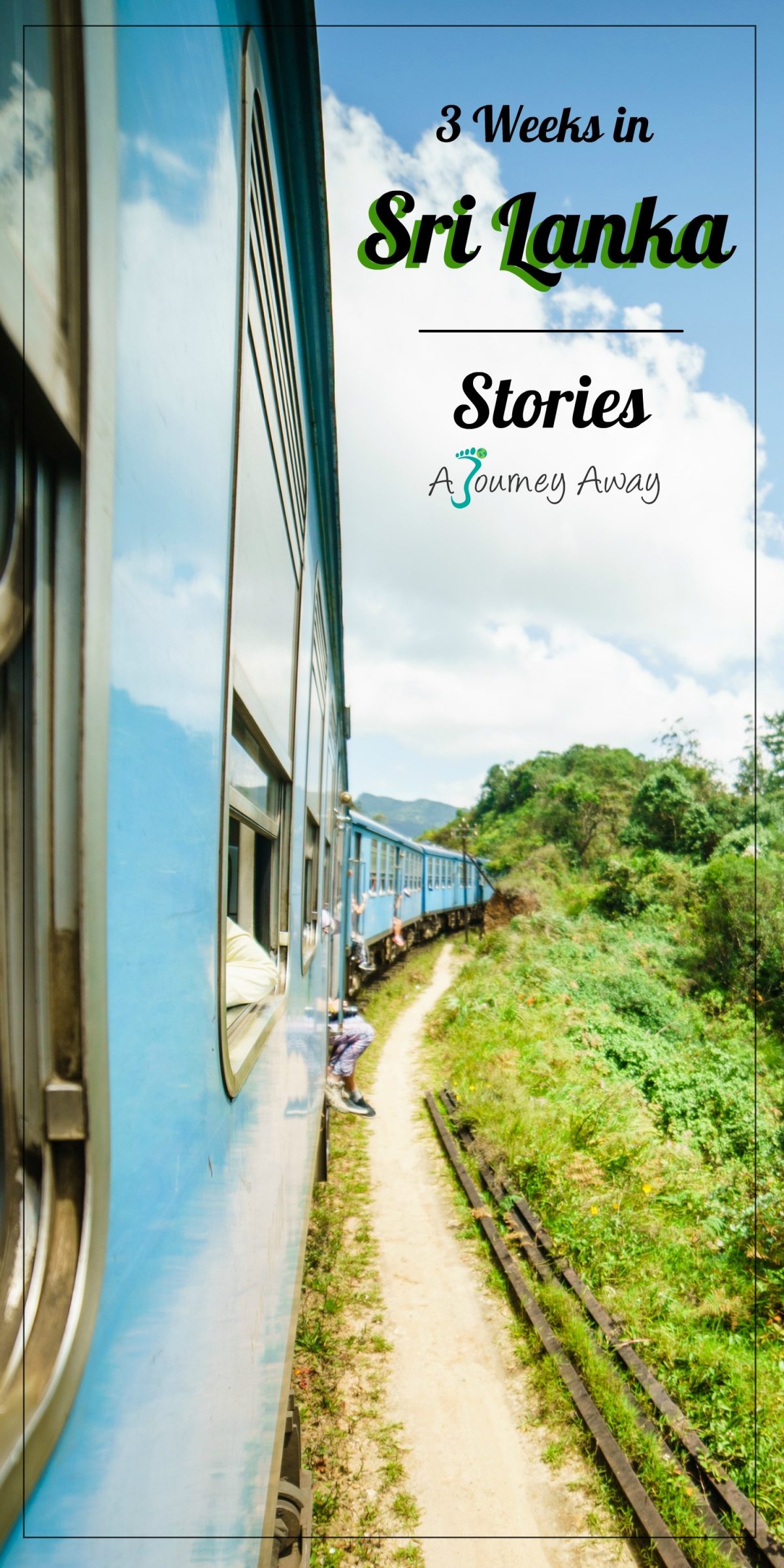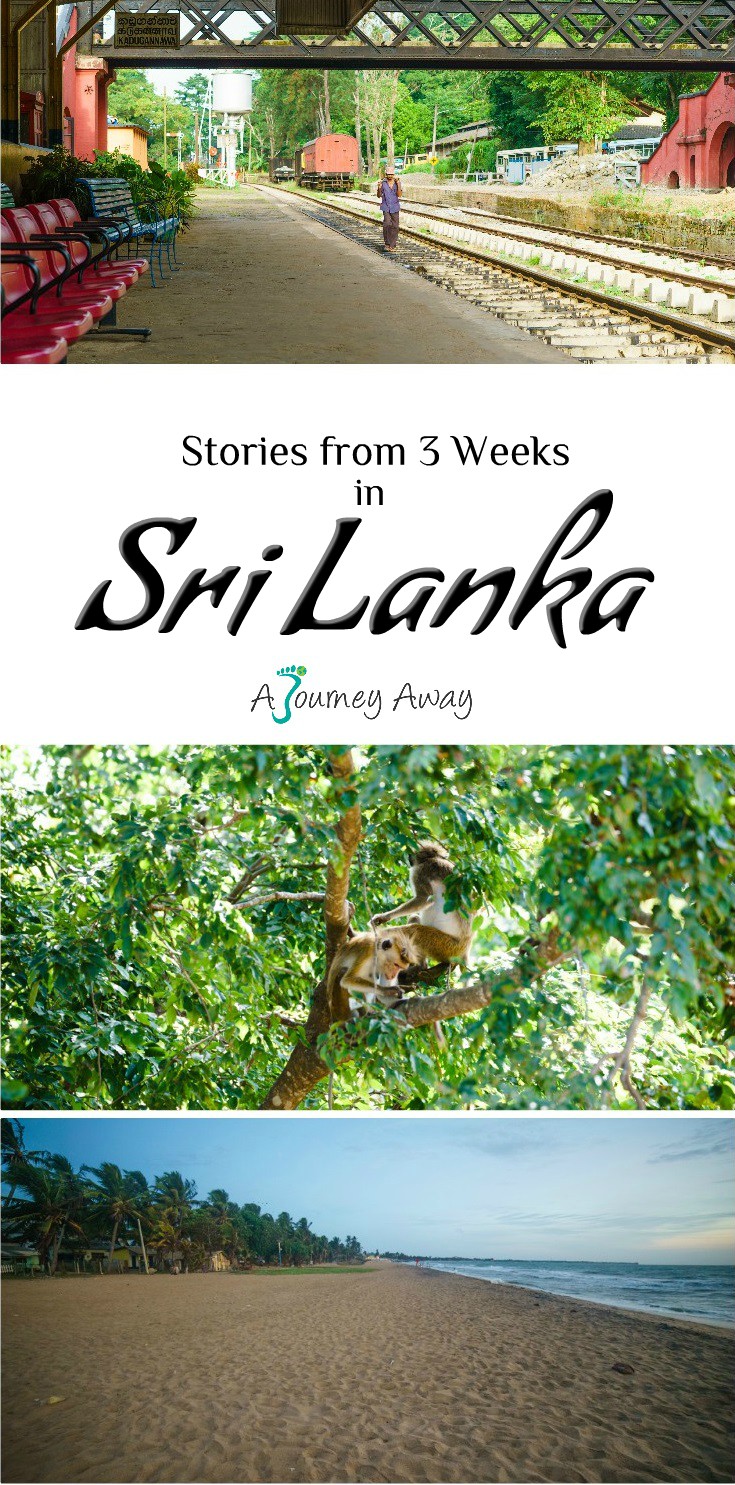 Note: there are affiliate links in this post, meaning we get a small commission if you place an order on the website through one of the links but to no extra cost for you.