Stories from 6 Weeks in Vietnam
Vietnam is a wonderful country that we can highly recommend to other travellers. We took 6 weeks to explore it and enjoy life there. Although we have many more, here are a few stories that punctuated our stay.
This post is also available in:

Français (French)
Unforgettable encounters
Travelling leads to all kinds of encounters, sometimes ephemeral, sometimes without even speaking the same language like in Japan where very few people actually speak English.
We never really had big communication issues in Vietnam except maybe a couple of funny conversations with street food vendors. Because of the country's history with France, we even saw people who could speak French, like this old woman whom we randomly met in the streets of Ho Chi Minh. That day, we had decided to walk when we ran into this woman who started talking to us, wondering how we could be walking without hats in the heat. She asked if we spoke English or even French and was happy to find out that I was French. She seemed very excited to be able to speak the language again and started telling us about her life. She was a retired French teacher and even wanted to meet up again so she could speak more French. It unfortunately became somehow awkward when she then detailed her health and financial problems. She ended up asking us for money to help pay for her medication. It is always difficult to tell if people asking for money really need it or if they are mainly trying to take advantage of tourists. We felt uncomfortable and eventually went on with our walk.
Luckily, we also met people who didn't have shady ulterior motives. You might have already read about our two-night cruise in Ha Long Bay, where we met our guide Thanh with whom we bonded. At the end of our stay on the boat, he explained how he wanted to become a food tour guide in addition to his job on Ha Long Bay. His boss wouldn't let him work until he took a one-month training though. So he offered to give us a free street food tour in Hanoi in the evening (our last night in the country) in exchange for an honest review online for his boss to read. Of course, we agreed and left a good review reflecting the great time we had with him and he eventually got the job he wanted, partly thanks to us.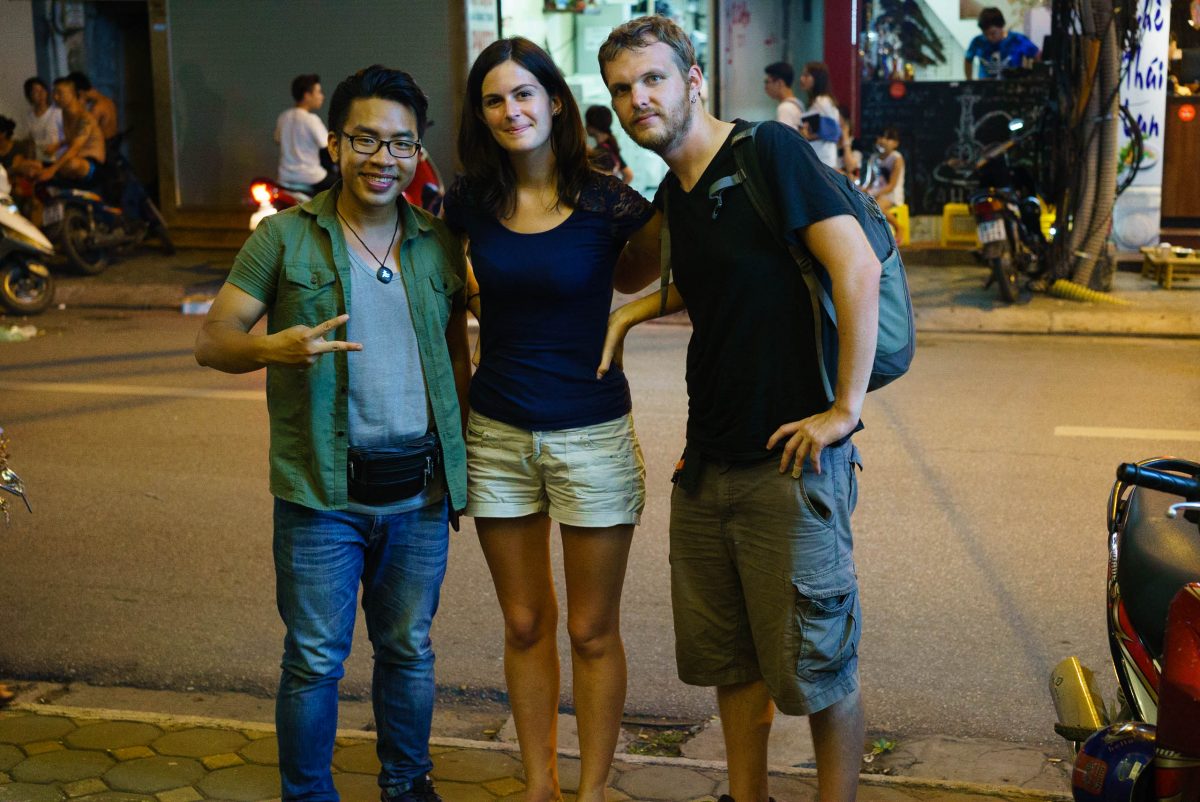 Best hair wash ever
I never thought that one of my most unforgettable experiences in Vietnam would be a visit to the hairdresser's. If I only wanted to get pampered, Simon does need a haircut quite often. We took the opportunity to go with my brother and his girlfriend, who has been living in Ho Chi Minh all her life. She took us to the hairdresser's that she has been going to since she was a child and helped us communicate with him. While Simon got his haircut, the hairdresser's wife took care of washing mine. I was showed a sink with a kind of table in front of it where I was supposed to lie down. Everybody laughed when the woman had to move things around so my long legs would fit. What I thought would be a quick hair wash turned out to be a 20-30 minutes head and face massage that I'm still dreaming about.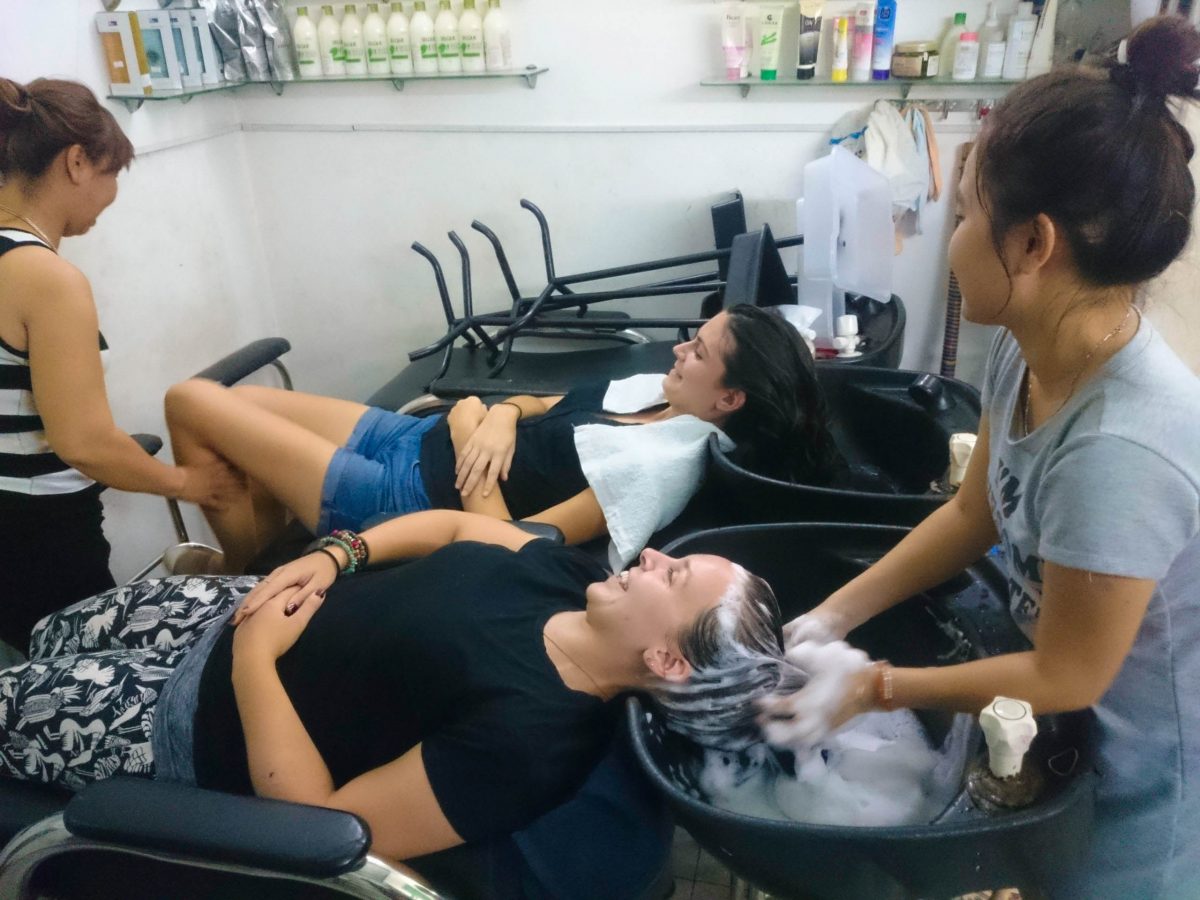 How to cross the street in Vietnam
Ho Chi Minh City is an ant farm. Its streets are busy with endless flows of motorbikes basically all day long. Unless there is a traffic light, they won't stop for you and crossing a street becomes a real challenge for pedestrians (for foreigners at least). Several times, we found ourselves stuck on the pavement, not knowing how we would ever get to the other side of the road with such heavy traffic. I remember that one time when a local and his young daughter came to our rescue and helped us cross. Here is the trick: raise your hand so that drivers can see you before it's too late and just start walking, very slowly. Motorbikes won't stop but they will drive around you so it's important not to walk backwards or stop. We had a lot of opportunities to apply these precious advice.
Sketchy ride
We have never really been in a bad situation because of a scam while travelling, but we did have a good scare a couple of times. When we flew from Da Nang to Hanoi, we were welcome, like usual, by a crowd of taxi drivers trying to get tourists' attention. A man came to us with a better price offer that we accepted. He took us to an unmarked car where another local was already behind the wheel. Barely 10 minutes through the ride, the car slowed down and the first man left – "ok, time to go drink beers". We made sure the driver knew where we were going and we were on our way again. A bit later and with our eyes stuck to the itinerary given by Google Maps, we noticed we were not going the right way. We drove through some narrow streets of Hanoi suburbs until the car stopped. The driver turned towards us with a smile, "bye bye!" and he left the car. We were completely freaked out and imagining the worse when a new man took the wheel. The rest of the drive to our hotel in Hanoi was very quiet as we were regretting not taking a real cab. We eventually made it to the hotel and to our biggest surprise, we even paid the price we had negotiated with the first man at the airport. We were really shaken by this ever so weird experience, but safe and sound.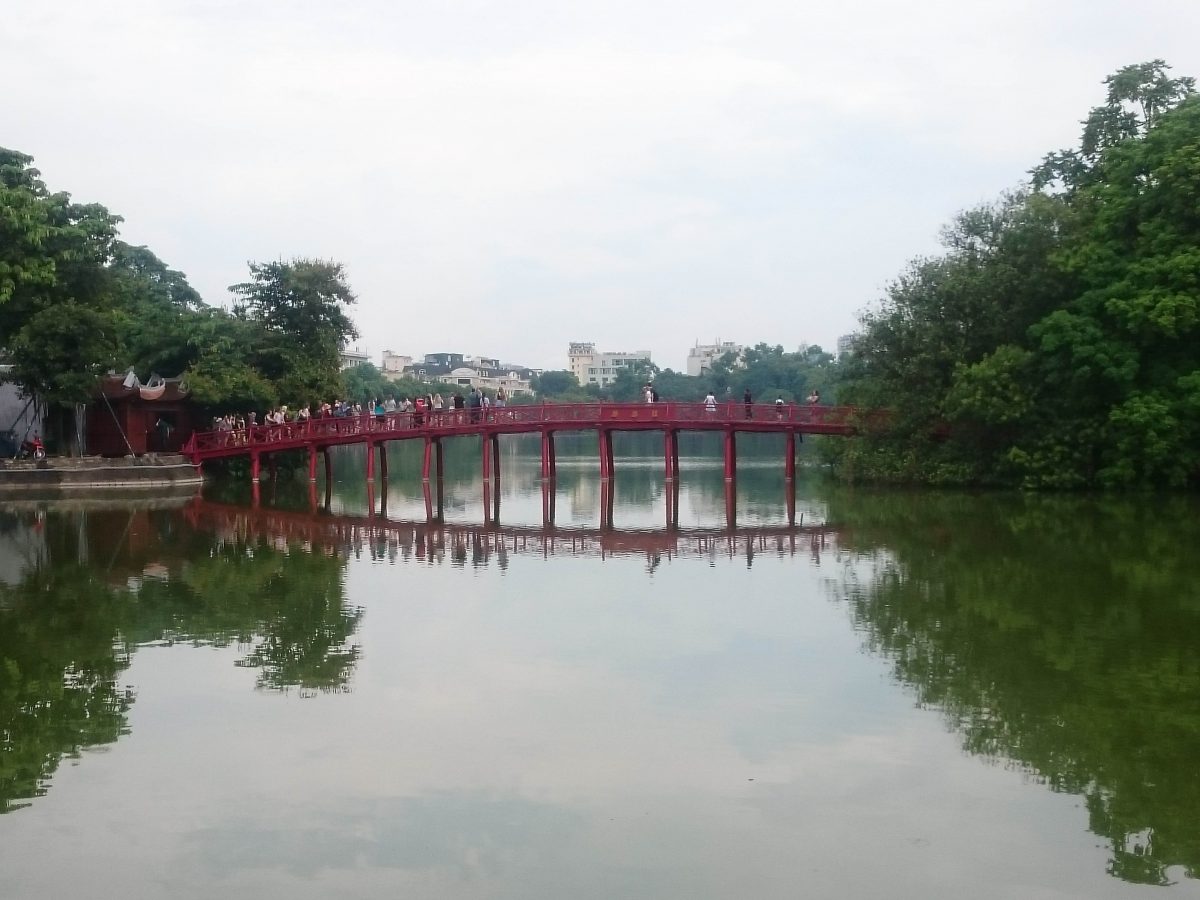 Meat candy
I think it has become a tradition for me to eat meat without realising it in foreign countries. It happened in Japan and again a few weeks later, as we were on a boat trip in the Mekong delta. The tour included several stops and we got to see a small bee farm (their jasmine tea with homemade honey and kumquat was delicious), a bonsai garden with a hundred years old house and finally, a candy factory. The latter was making some really good coconut milk fudge but it wasn't quite enough to make up for the fact that they made me eat chicken (or pork?), hidden in some kind of puffed rice treat… since when does chicken go in candy?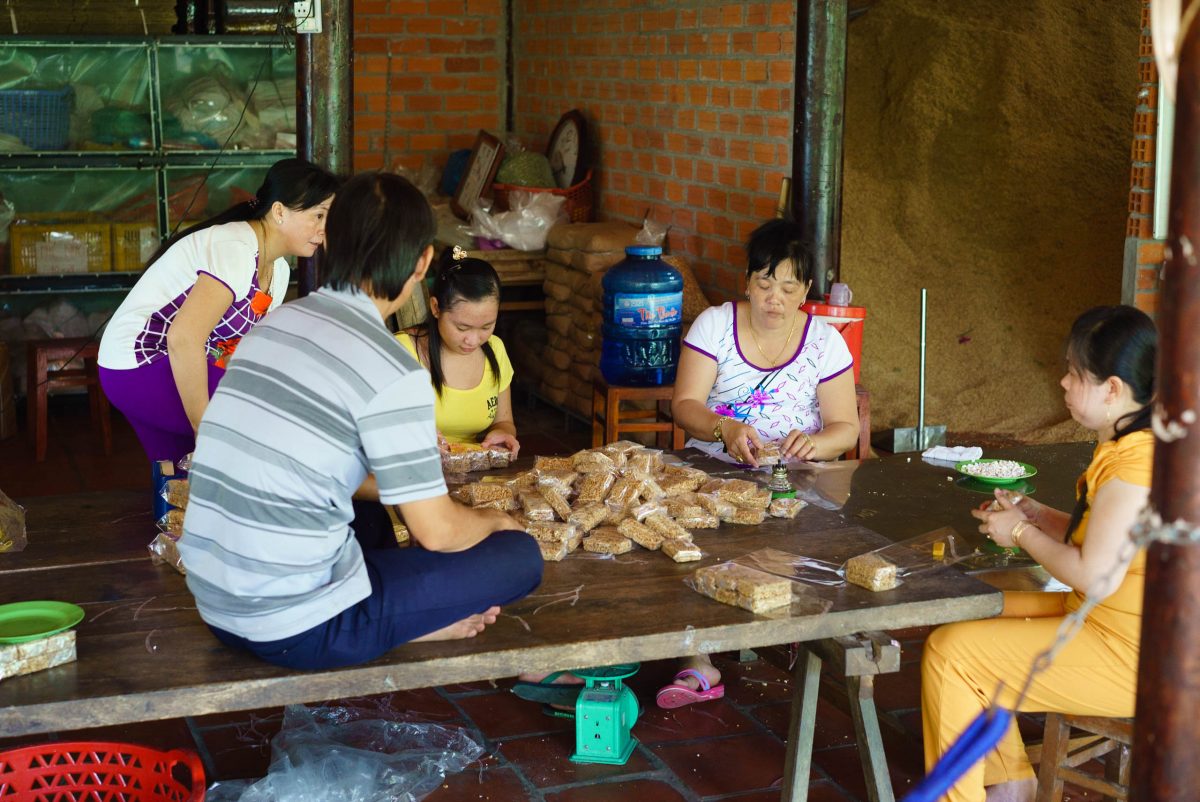 Share this post