Ella, a Little Piece of Heaven in Sri Lanka
Ella is by far our favourite Sri Lankan destination. We loved its cool weather, lush greenery and peacefulness and we were lucky enough to pick a fantastic guest house. We are strong believers that the accommodation you choose plays an important part in the way you are going to feel about a destination. The Villa Eden Paradise was one of the best places we stayed at throughout our travels. In addition to being located only a few minutes of walk away from the train station and the town's main street, it was surrounded by vegetation, giving the feeling that it was secluded. Our welcoming and caring host also did everything he could to make our stay better.
This post is also available in:

Français (French)
Although we did spend a fair amount of time in our guest house's hammocks, relaxing and enjoying the calm of the place, there is more to do in Ella.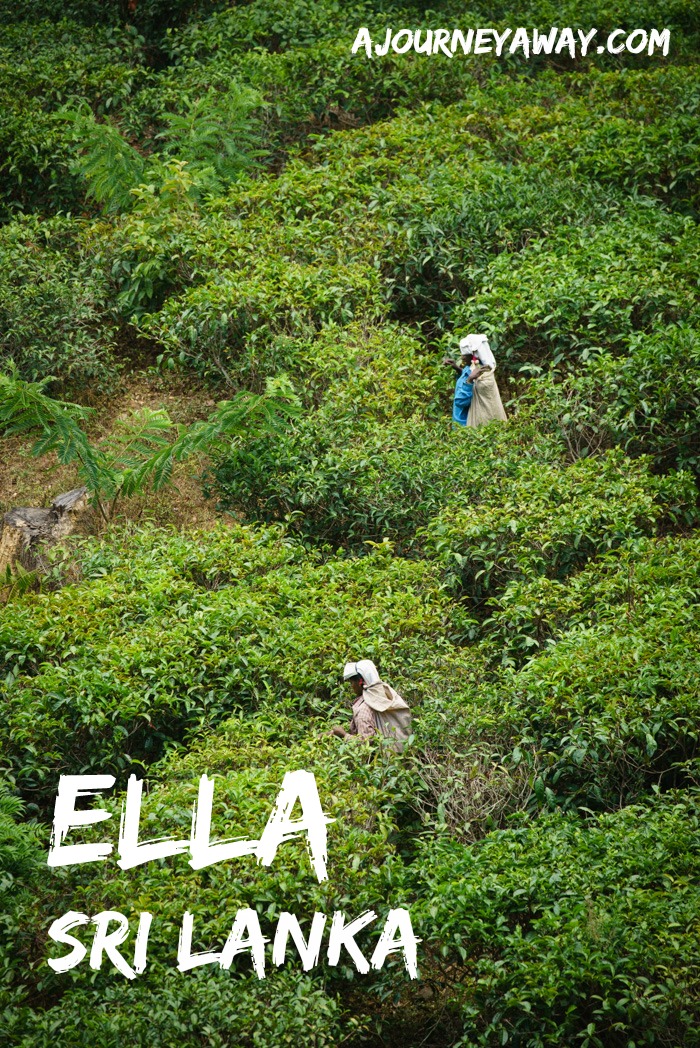 Little Adam's peak
The hike to little Adam's peak is probably the most famous one in Ella. You can easily walk there from the main street. The hike is relatively easy, even if I must admit we struggled just a little bit because of the heat and the fatigue from all our travelling. We loved all the greenery that the path took us through as we were walking along tea plantations and the view from the top is gorgeous.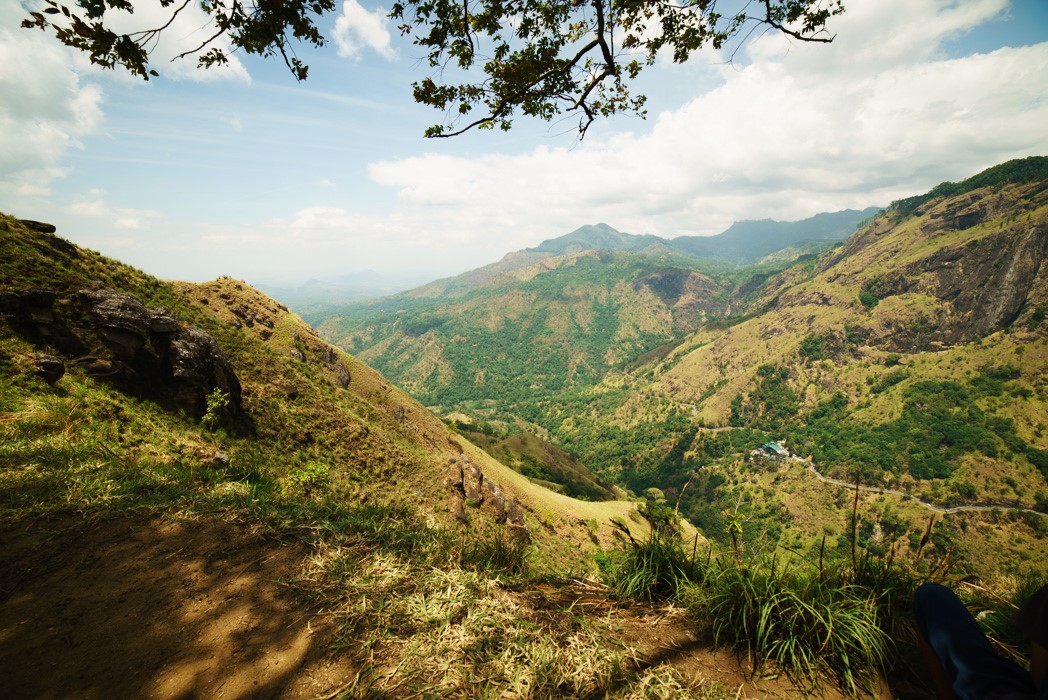 Visit a tea factory
Ella and its surroundings are well known for their tea plantations, which offer such a spectacular view from the train, so I couldn't imagine our stay in Ella without a visit to a tea factory.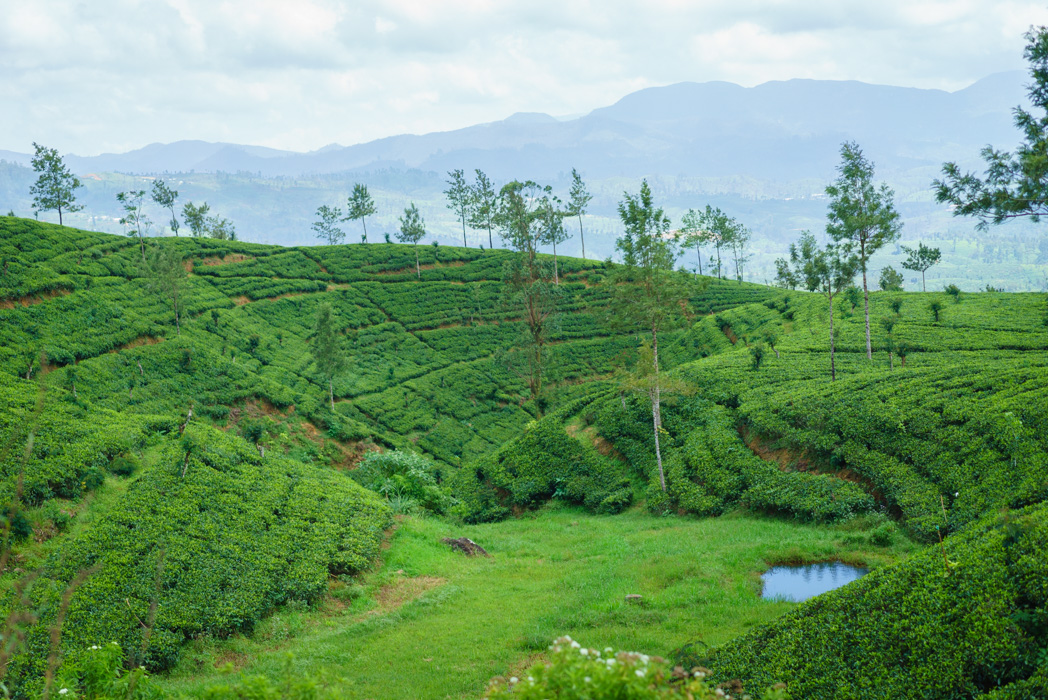 The Newburg green tea factory is conveniently located near the little Adam's peak and that's where we headed after our hike. The place doesn't receive good reviews and we now understand why. First of all, we didn't get to see the plantation. It was only a tour of the factory where they quickly explained how the machines work. Fifteen minutes later, it was already over and we were offered some green tea that I didn't even enjoy (maybe because I just didn't enjoy the experience as a whole). We already knew a little bit about tea from our tea-tasting in Hong Kong and I felt like this visit didn't teach me much. It was overall a disappointment and I wouldn't recommend going.
There are other tea factories in the area though, like the Uva Halpewatte factory that seems to be getting better reviews.
Nine-arch bridge
This bridge is a famous landmark in Ella that offers a beautiful architecture. We were easily able to walk there from the Newburg green tea factory… easily apart from the fact that we saw a giant snake right next to us while we were walking! We stopped at a small shack overlooking the bridge where a nice woman was making fresh juices. We were lucky enough to arrive just before the train passed and watched it from above.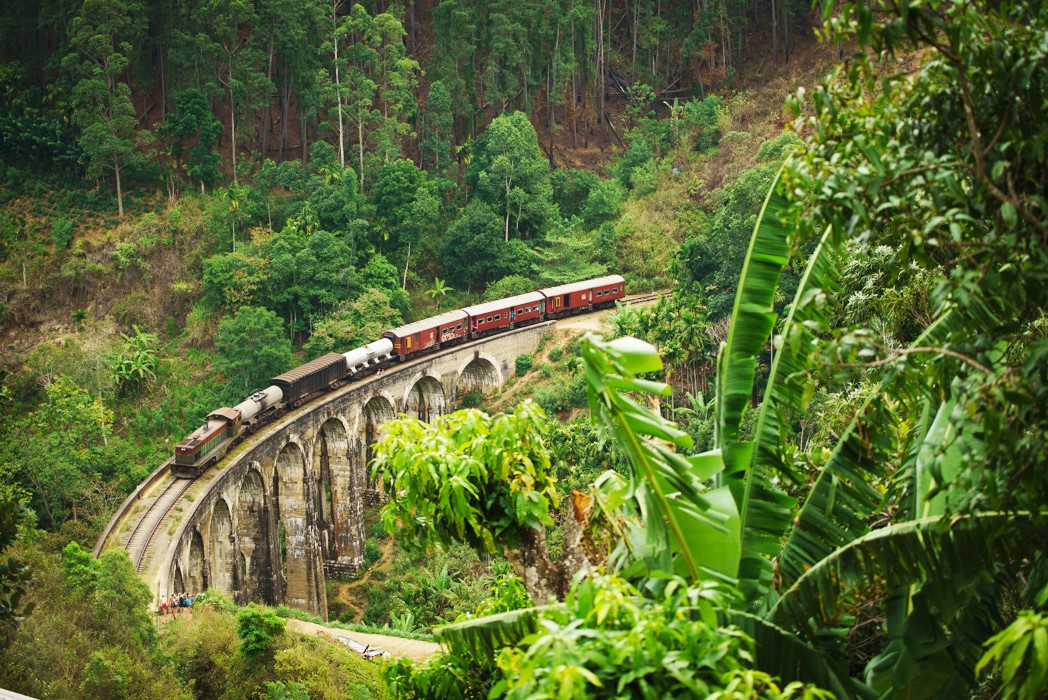 Walk on the railway
We noticed that walking on the railway was as much a thing for locals as for foreigners. We walked from the nine-arch bridge back to Ella town and it was fun. Well, it was fun apart from the sign warning against thieves, the pack of angry stray dogs in the middle of a fight and the cow with horns that might not have been attached. Despite these few encounters, I don't regret the experience.
Take a cooking class
Out of all the reasons to travel, food has to be towards the top of our list. We always picture ourselves trying to recreate a tasty dish at home. We had already taken a cooking class in Chiang Mai, Thailand and loved it. I had always assumed it was too complicated because I was vegetarian, but in Thailand like in Sri Lanka, it was not a problem.
There are a lot of places to choose from in Ella. We trusted Trip Advisor and went to the Ella Spice Garden. The class actually took place at the house of our professor for the evening. Mr Chandika and his family were very welcoming and the menu was vegetarian by default. We were a group of eight people (the maximum) and learned how to cook a traditional rice and curry dinner, with several kinds of curries (garlic, potato, dhal or lentil curry) as well as coconut sambol and papadams.
Everything was really tasty – special mention goes to the garlic curry, the biggest surprise of the evening. We all cooked and ate together and were able to keep a booklet with all the recipes.
Ravana falls
Although they are located right by the road, the Ravana falls are pretty impressive. You can already have a nice view from the road and you can walk closer and climb a couple of rocks to appreciate the site better. Some people even swim in the natural pool at the bottom of the falls. Unfortunately, when we went, we barely had had time to take pictures that it started pouring rain and we had to hop on our tuk tuk back to town.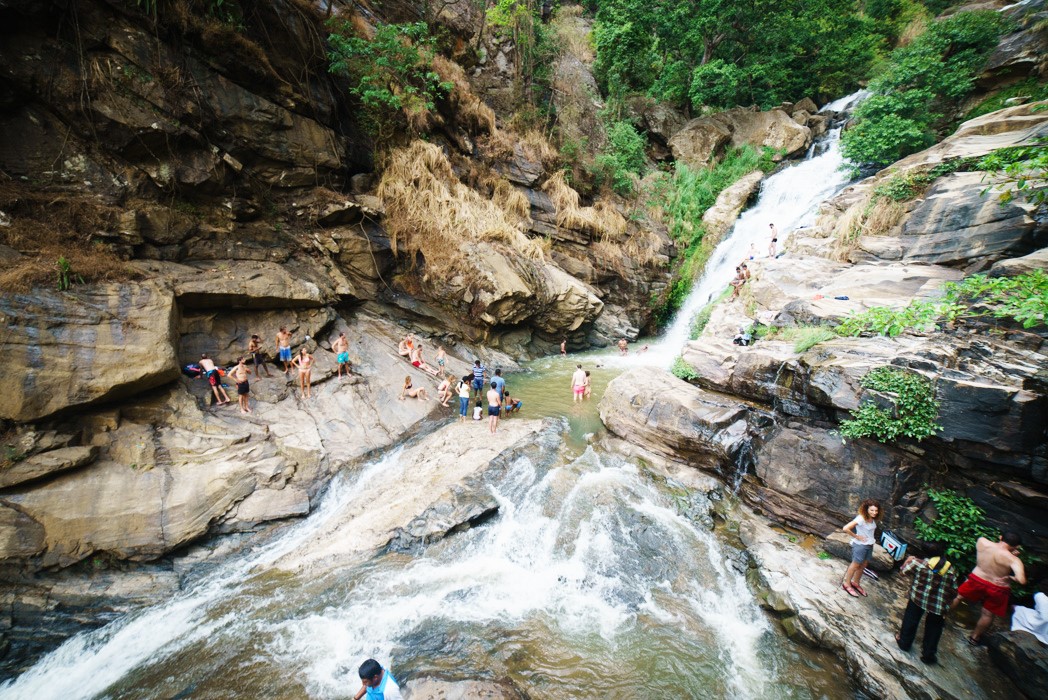 I could not say enough nice things about Ella. It was just one of these places that were very hard to say goodbye to.
Note: there are affiliate links in this post, meaning we get a small commission if you place an order on the website through one of the links but to no extra cost for you.