From Kandy to Ella by Train
Kandy is said to be the only real big city, other than Colombo, in Sri Lanka. Ella, on the other hand, seemed to be a very quiet and relaxing place. It quickly became obvious that we would include them both in our Sri Lanakan itinerary.
This post is also available in:

Français (French)
As far as transportation was concerned, we would take the train. The train is actually more than just a means of transportation there. The landscapes of the country are so beautiful that a train ride, with all the windows and doors open, is an attraction in itself and one of the highlights of Sri Lanka.
The ride between Kandy and Ella is known to be particularly beautiful and is therefore very popular. When we tried to book our tickets two days in advance though, we were surprised to learn that it was fully booked for the next few weeks.
I had heard about a system for Sri Lankan trains where some cars are unreserved. These tickets can be purchased just before departure and are not really limited so you're not guaranteed to find a seat. I absolutely wanted to get on this train. We decided to get up early and get a taxi to Kadugannawa station, which is the third train station before Kandy. where we knew a lot of people would get in. We hopped in the 8.15 train but all of the seats were taken and many people were already standing. We were a bit disappointed that the trick of going to an earlier station to find a seat didn't work for us.
Thankfully, we were in the train and we were glad we were not in the impressive flow of people trying to get in when we reached Kandy. We spent the beginning of the 7h30-journey to Ella standing in the aisle, desperately waiting for people to leave. The train travelled through forests as local vendors were walking from one end of the train to the other selling fruits, peanuts and other fried snacks (possibly some of the best vegetable samosas I have ever had).
After 2h30 though, I started to feel very uncomfortable and was about to faint. It happens easily if it is too hot, too crowded or if I'm standing for too long and I was actually surprised I was able to stand for over 2h. A really nice Sri Lankan woman who was sitting next to us with her family, immediately put her daughter on her lap and offered her seat. It was not really how I imagined getting a seat but I was very grateful. I was finally able to regain some strength and enjoy the landscapes.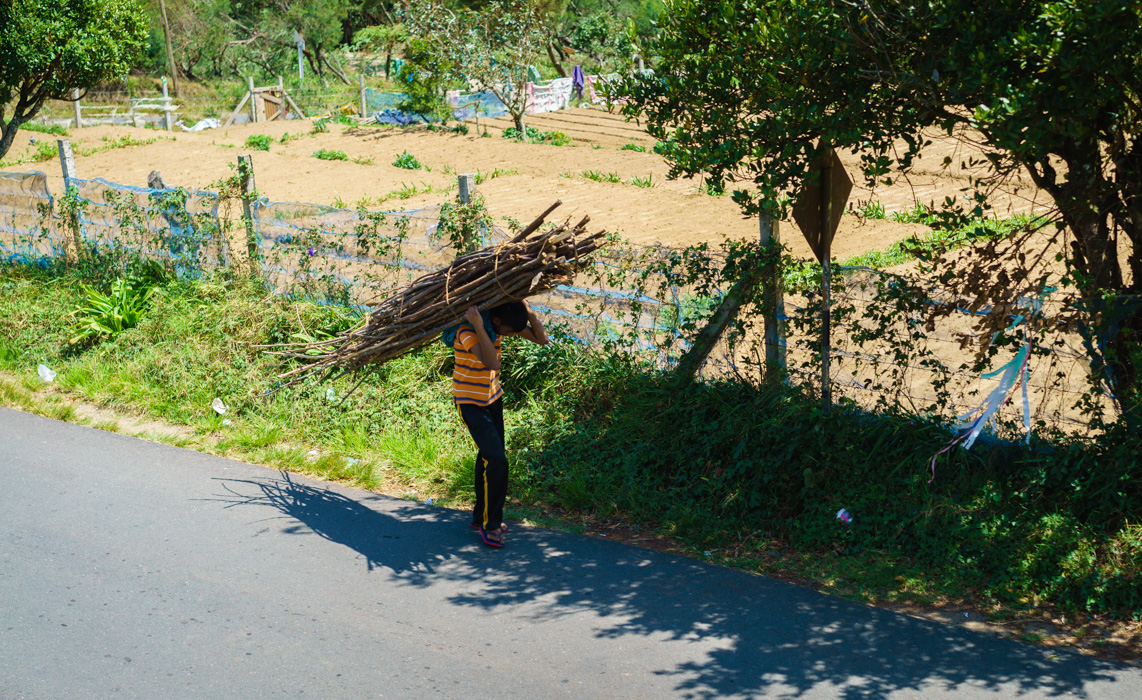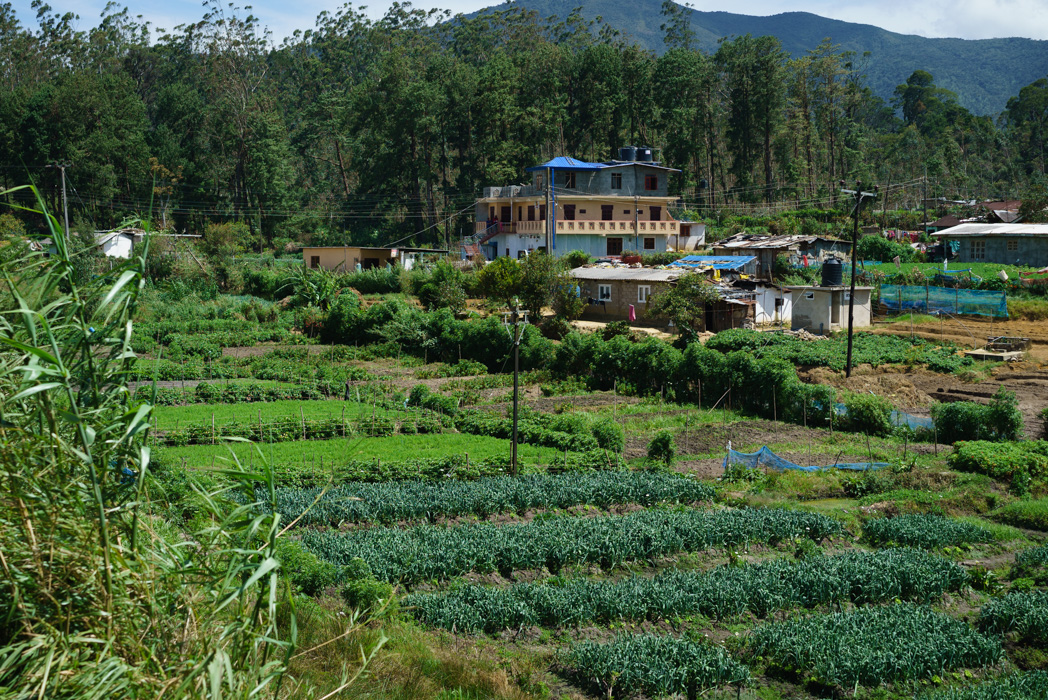 We were then approaching Nuwara Eliya town, which is the most beautiful part of the journey. We were treated with gorgeous views of tea plantations and mountains as we were trying to imagine what life people must have there, with their small houses in the middle of nowhere.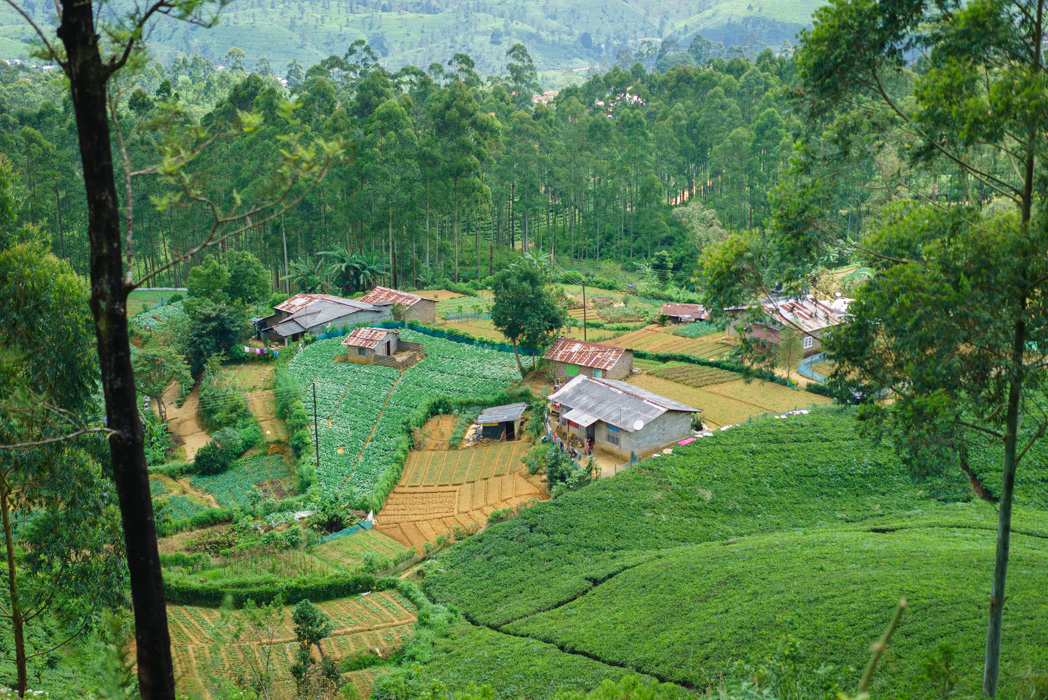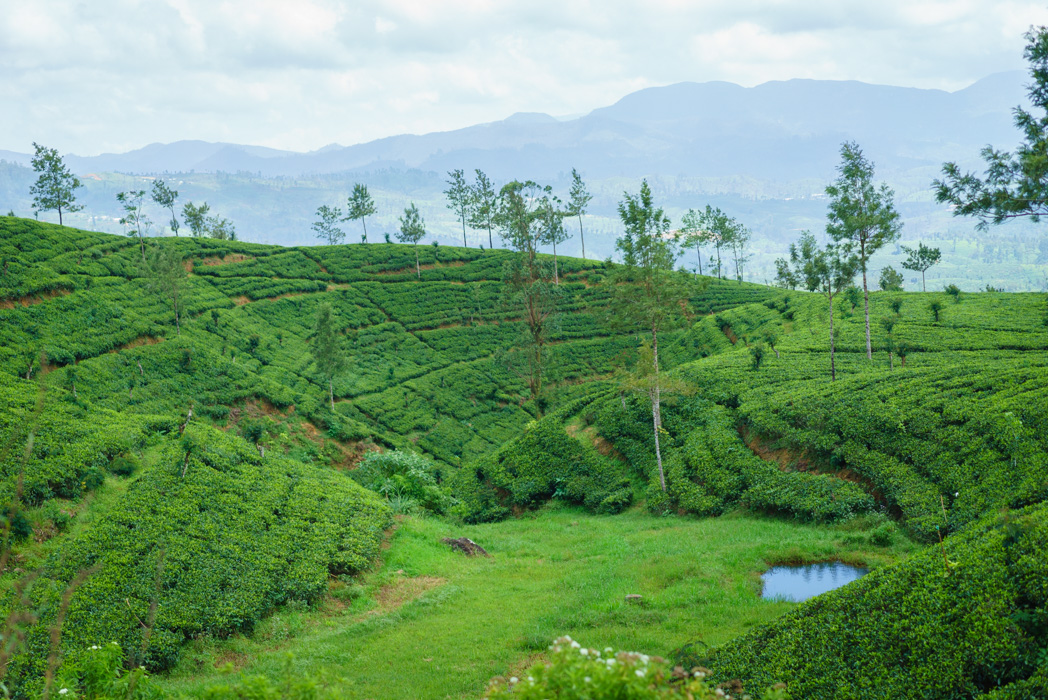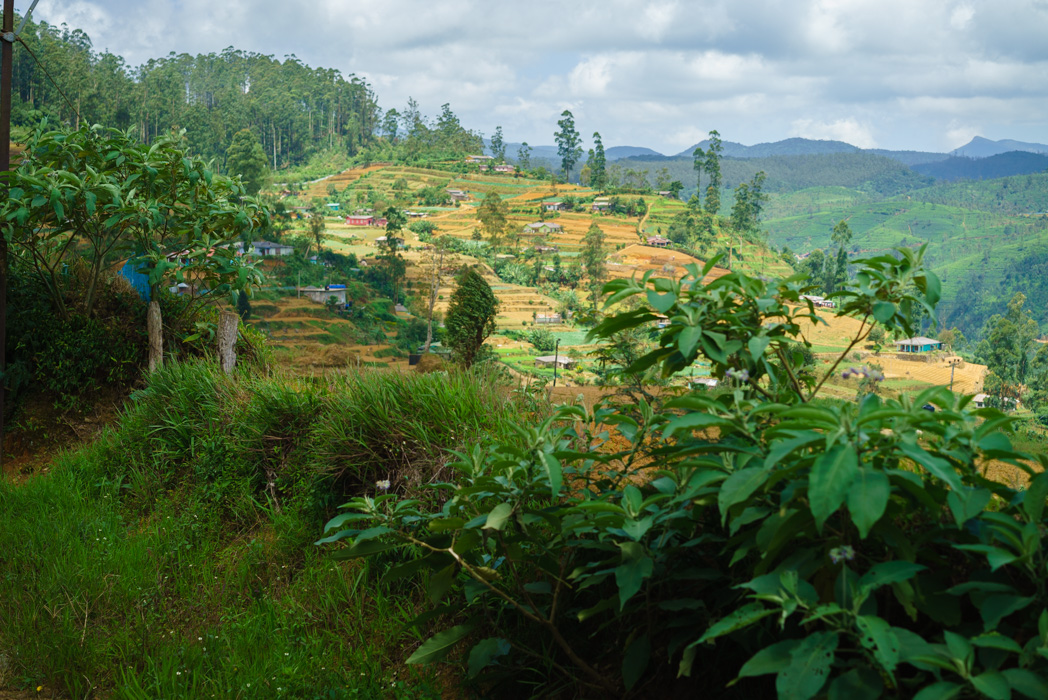 A lot of people left at Nuwara Eliya among whom the nice family. We were then, finally, able to take our seats. I was so happy to be by the window that I started taking pictures like crazy. It was another 2h30, with the aisles of the train still as crowded, until we reached the peaceful and beautiful town of Ella.