Deceptive travel pictures
As much of an effort as it has always been for me to use social networks ever since we created this blog, it is undeniable that they have been taking a more and more important place in our lives. We are getting caught in a race to display perfect pictures to show off what we own or experience.
This post is also available in:

Français (French)
That is also true for the travel industry. These perfect travel pictures that will make you feel like your life is not that exciting are all over the place on the Internet. I think that must be the main reason why I have always refused to join facebook. I do have Pinterest and Instagram though and I'd be lying if I said I had never tried to reproduce some of the perfect pictures from the Internet.
Today, I want to debunk some of our own pictures and show you how travel pictures don't always reflect reality.
Fushimi Inari shrine
A trip to Japan wouldn't be complete without a visit of the famous Fushimi Inari Shrine in Kyoto. If this name doesn't ring a bell, you might recognize the pictures of paths lined with thousands of red toriis, like arches. Beautiful images of the place show up on Pinterest and Instagram all the time. Have you noticed that they are usually featuring it being completely deserted?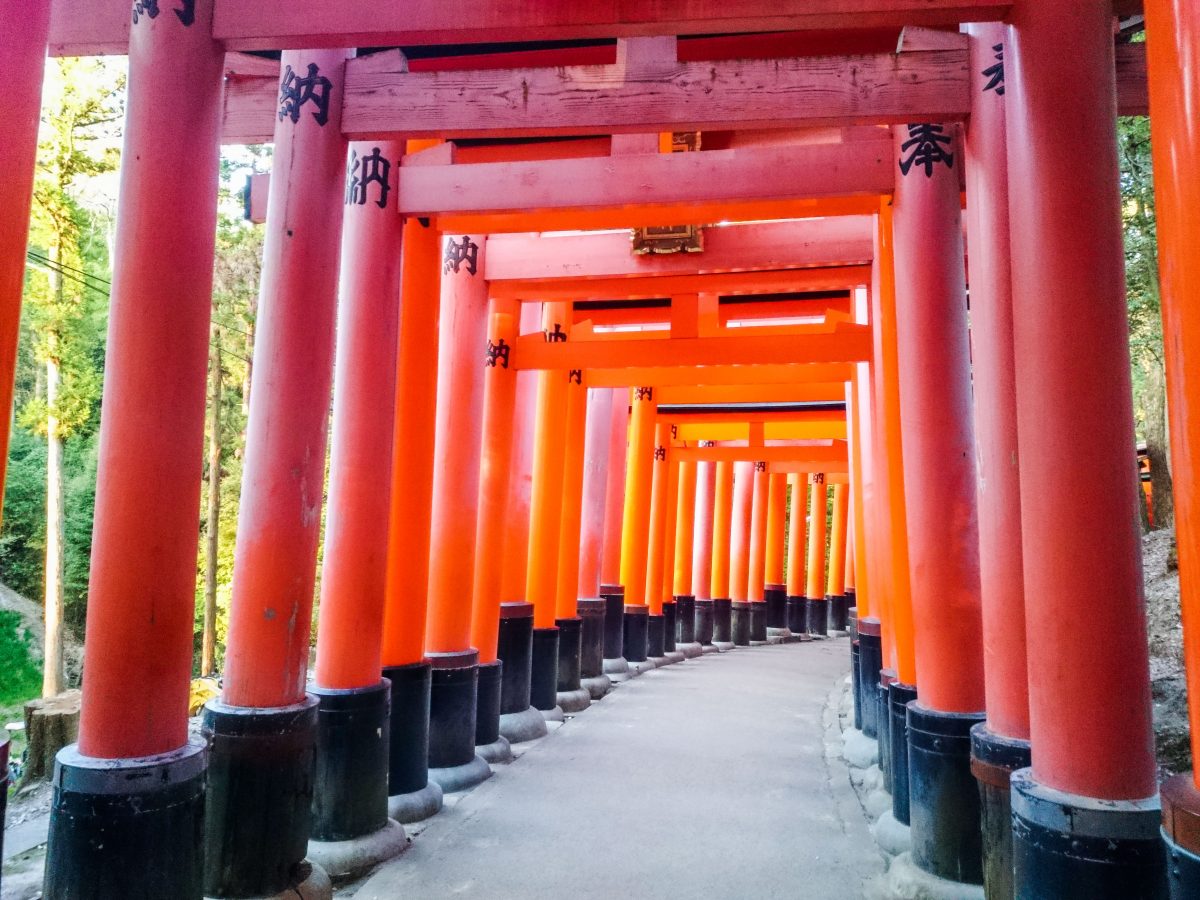 The truth is that this shrine is very popular and rather crowded. Unless you know your way around Photoshop or you are willing to wait and time it just right, it's pretty difficult to get such a picture. Most of our pictures of the place look more like this: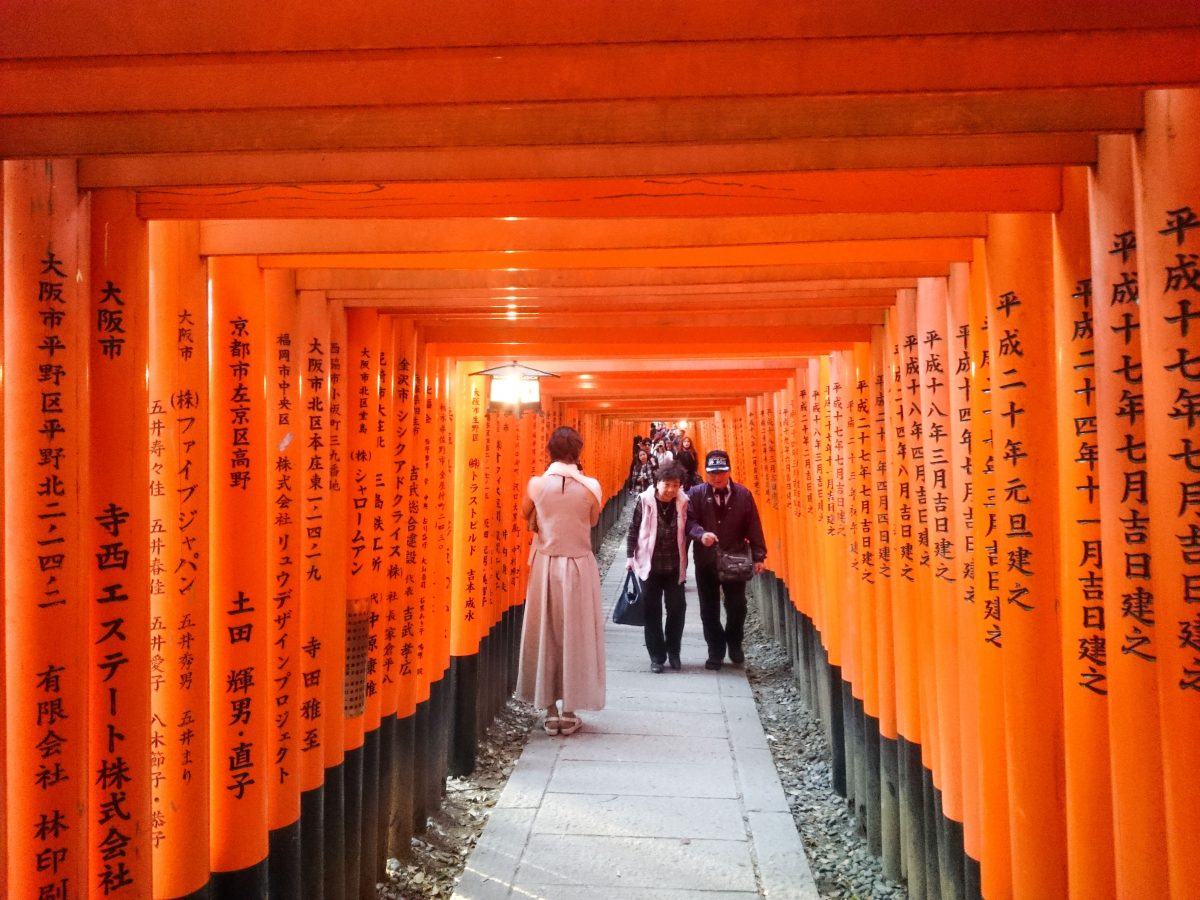 Bamboo grove
The exact same thing happens with the bamboo grove of Arashiyama, also in Kyoto. All the beautiful pictures I saw on Pinterest made me so excited about it. You can certainly take good pictures of this place.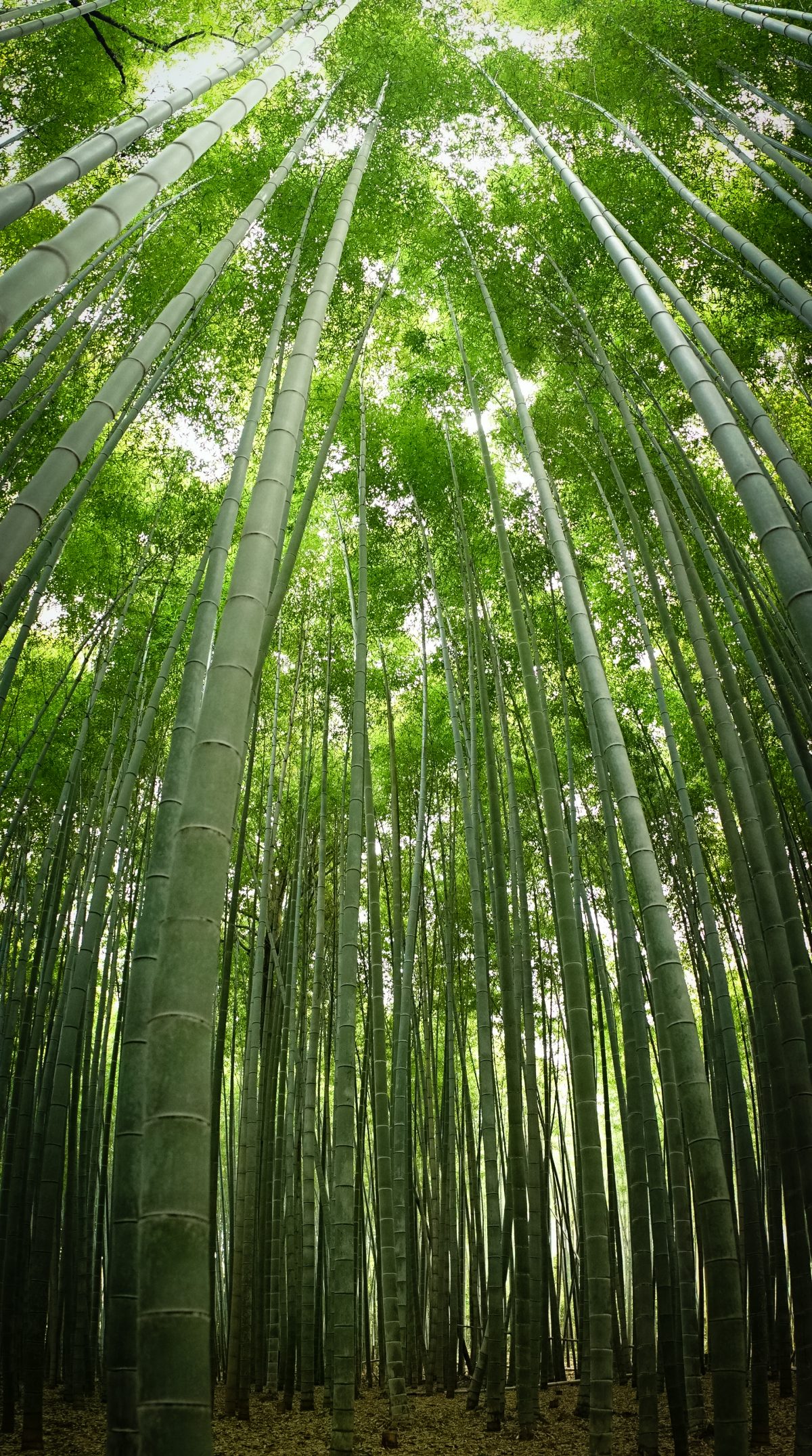 In addition to being crowded, the path between the giant bamboo is pretty short making the site way less impressive to me.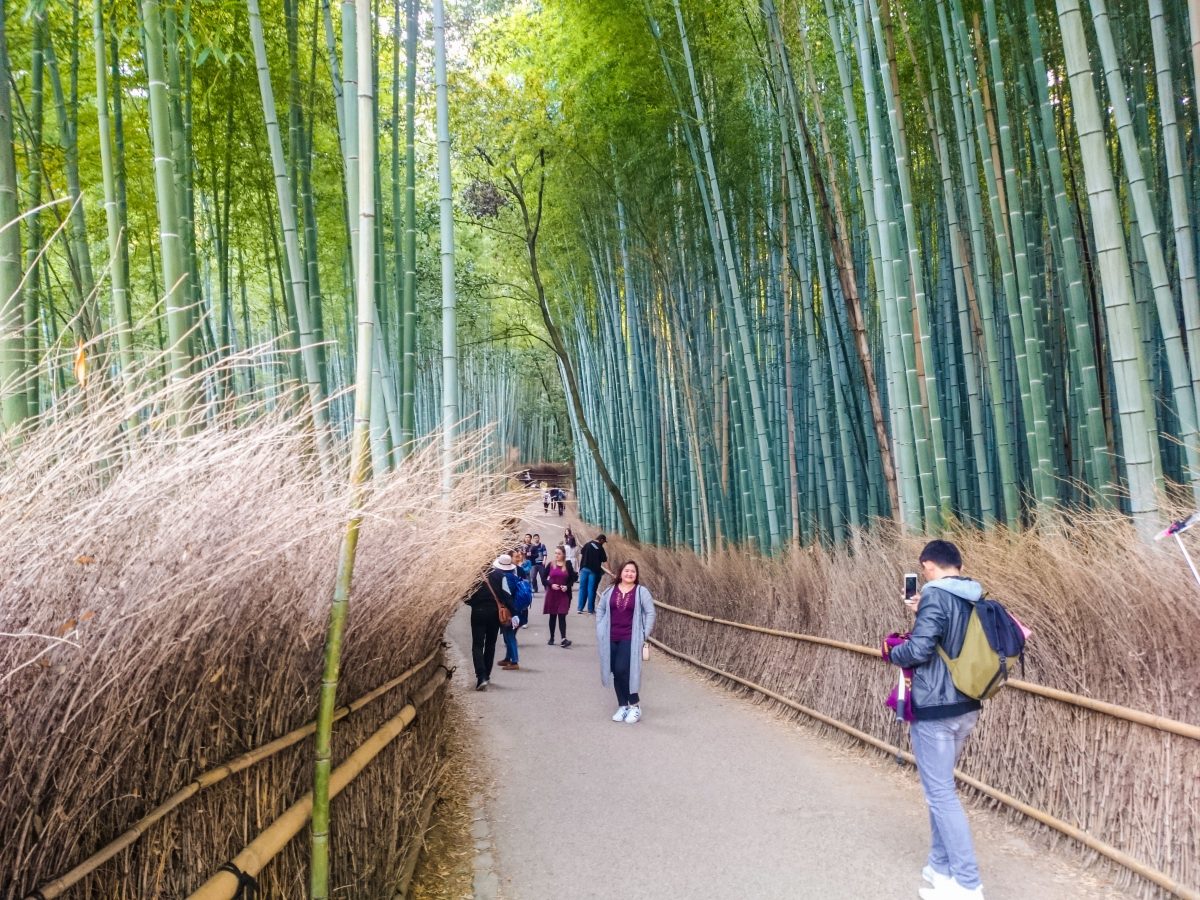 Just like Fushimi Inari shrine, Arashiyama and its bamboo grove are worth a visit though.
Turtle beach
If you go to Hawaii, you will of course want to see turtles. What better place that a beach called "turtle beach" for that? Located on the North shore of Oahu, Laniakea beach really lives up to its nickname since I have never passed by it without seeing one or two turtles there. This is the kind of pictures you can get from this encounter:
Idyllic, right? These turtles really are wild and free, but the real setting of this picture actually offered a different experience. Taking just a step back, the picture doesn't look the same. On this beach, there is in fact a rope on the sand that you are not allowed to cross in order to protect the turtles since they are an endangered species. And there is always a group of people around them. Of course, it's perfectly understandable and necessary, but you can see how the picture can lie.
A few days before going to Turtle beach, we actually saw several turtles, completely unexpectedly on Haleiwa Ali'i beach. We made sure that we respected them and had a great time hanging out with them, without the rope on the sand or the crowd around them.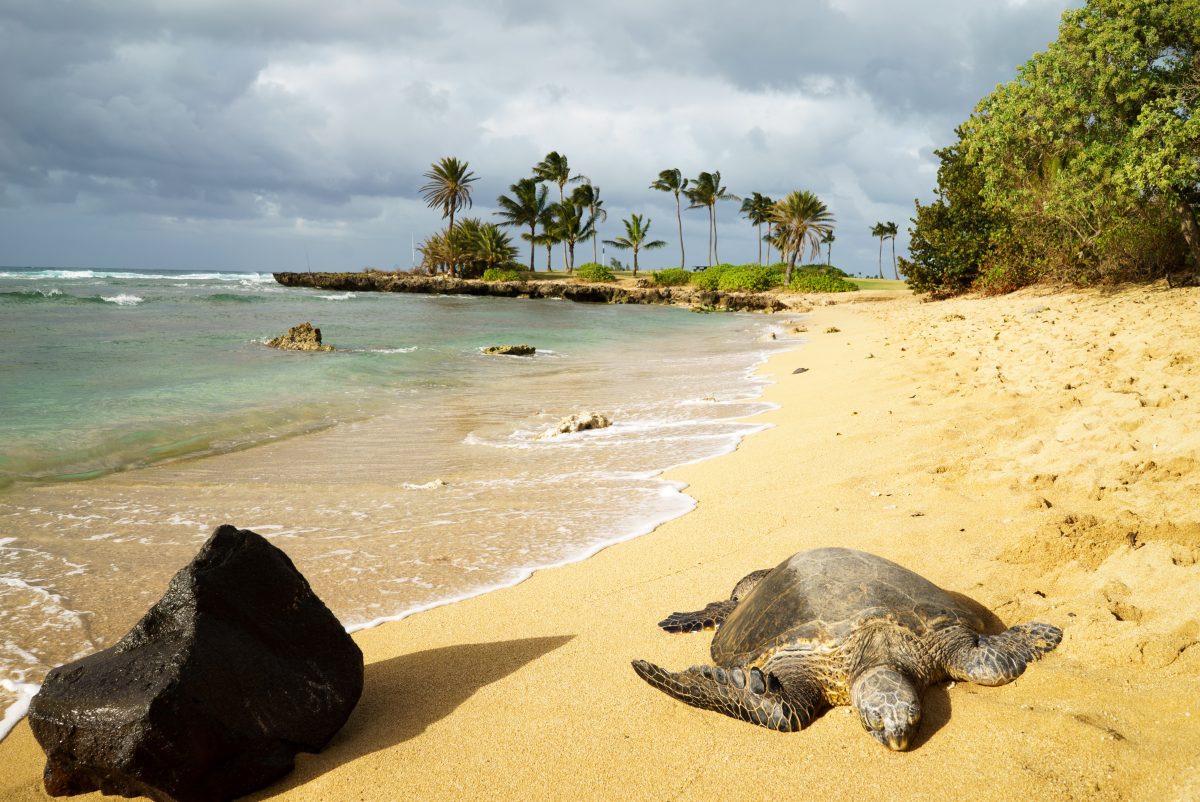 Tea picker
When we visited Ella, Sri Lanka, we went on a short hike to the little Adam peak. On our way, we walked between tea plantations where we spotted tea pickers.
If we got nice pictures of these encounters, there are not the most spontaneous. This woman would actually come closer to the path where a lot of tourists walk every day and ask for money in exchange for a picture.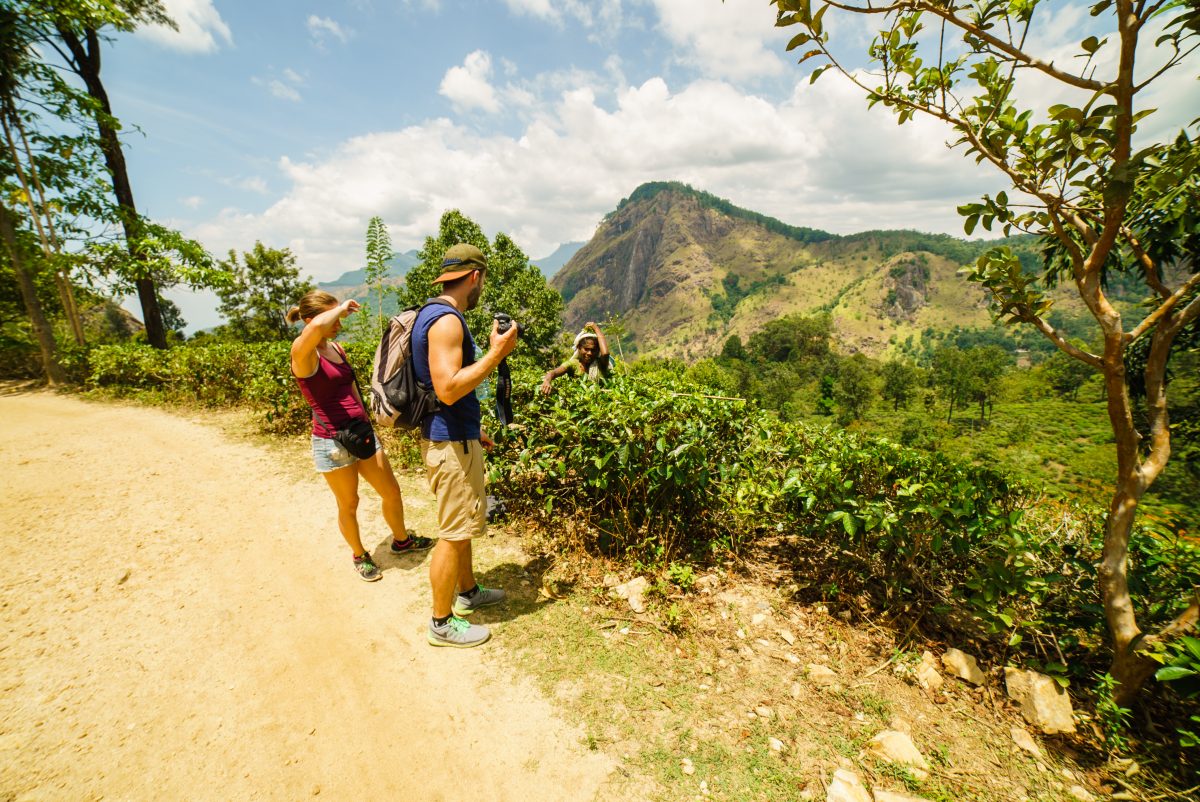 But who could blame her when you know that these women (we have never seen a man picking tea leaves) are being paid ridiculous amount for such a laborious work.
Deserted beach
Thailand is known for its beautiful beaches. Koh Phi Phi island, which doesn't have the greatest reputation, is overcrowded with tourists and doesn't represent the Thai culture much. This aspect aside, it remains one of the most beautiful places we have seen.
That's where we discovered the pretty beach of Loh Lana bay…
Fine sand, turquoise waters, deserted, quaint fishermen cabins and lush greenery…. Seems perfect to share on Instagram… We stayed maybe 2 minutes at the beach before leaving. One step back and this is the real view that we had: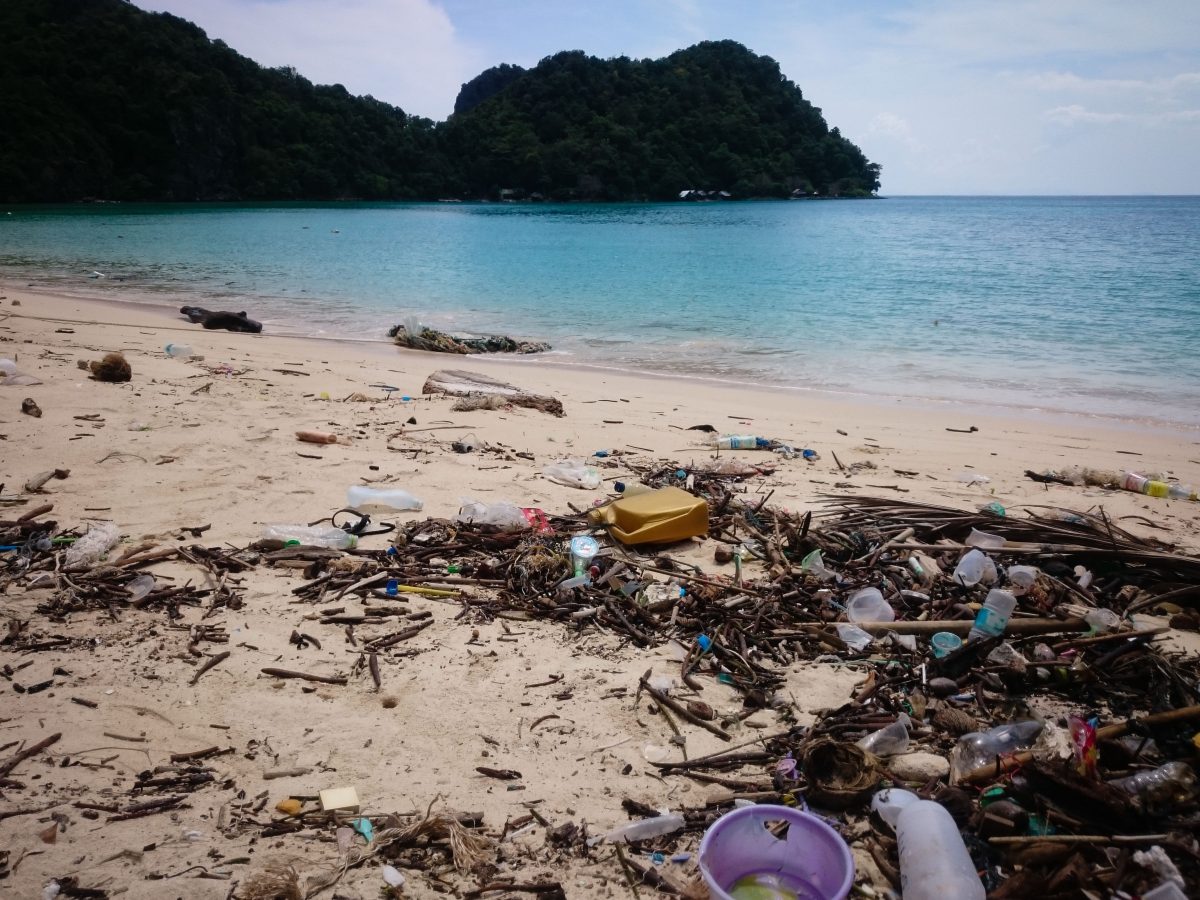 It was a bit heartbreaking to see such a beautiful place ruined by pollution.
Travel pictures are not always what they seem. That said, we did see places that were truly worth postcards and if anything, pictures just wouldn't do them justice.
Share it