Top 10 Oahu Beaches
We spent 3 weeks on Oahu island while in Hawaii so even if we can't claim that we have seen all the beaches, we had time to explore a good portion of it.
This post is also available in:

Français (French)
Almost every beach is accessible by bus but if you decide to hire a car, you'll need to be careful because there are a lot of break-ins. It's also not recommended to go swim while your valuables are on the beach. When on the north shore, we stayed for a while with a life guard. His advice was to ask life guards if they can keep our keys and phones while we are in the water. Just don't forget that it is not part of their job, you're asking them for a favour so don't leave your smile and aloha spirit behind!
Here is our selection of beaches not to miss on Oahu:
10. Waikiki Beach
This beach was the second one we visited on the island (after Ala Moana Beach, which is actually similar but less busy and closer to downtown Honolulu). It is a family-friendly beach with an enclosed swimming area. You have the hustle from the street in the background, where you can find a lot of restaurants and hotels. It is definitely a good location if you also want to go shopping or eat. To me, it was more enjoyable because I hadn't seen the other beaches of the island yet!
9. Waimea Beach
It's one of the most popular beaches of the North Shore and we've seen it very calm as well as perfect for bodyboarders and surfers. It is a pretty place and you can also get a beautiful view of it from one of the paths around the Puu o Mahuka Heiau ruins.
8. Sharks Cove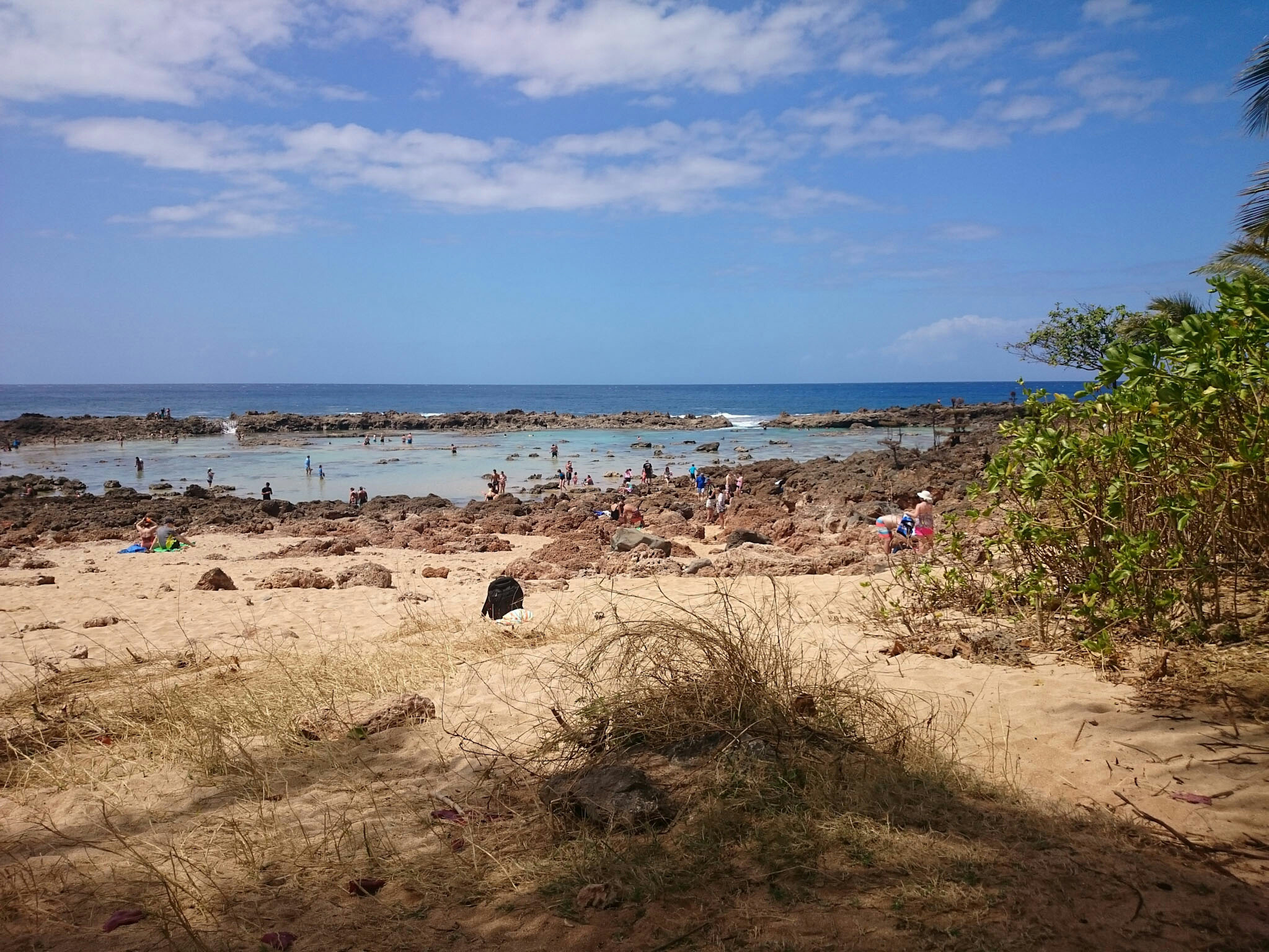 This is one of the gems of the North Shore. This naturally enclosed pool, with more or less water depending on the tide, is a good snorkeling place and great for children. It is well located too, across the road from several food trucks, which can be a plus.
7. Makapu'u Beach
We ended up on Makapu'u Beach from Waimanalo because the wind was too strong there and we were finally able to enjoy some beach time without wind. It is a pretty place, smaller than most beaches with a beautiful view of the nearby cliffs. It's very popular amongst bodyboarders because of the waves.
6. Sunset Beach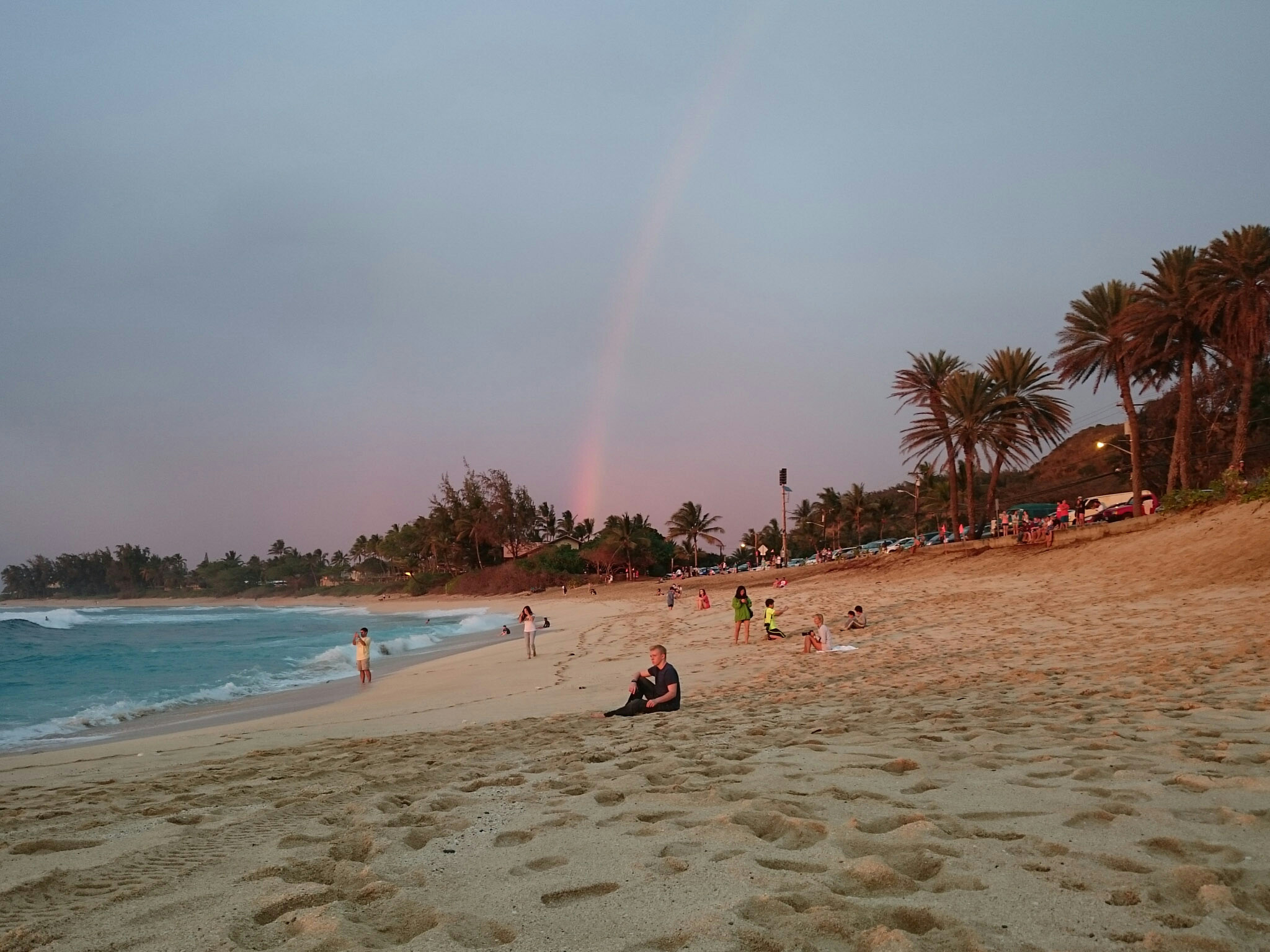 Another nice beach on the North Shore, it is a long beach by the road but when you lie down and look at the ocean, you soon forget about the road's noise with the sound of the waves. And as cliché as it may sound, it is a great place to watch the sunset!
5. Waimanalo Beach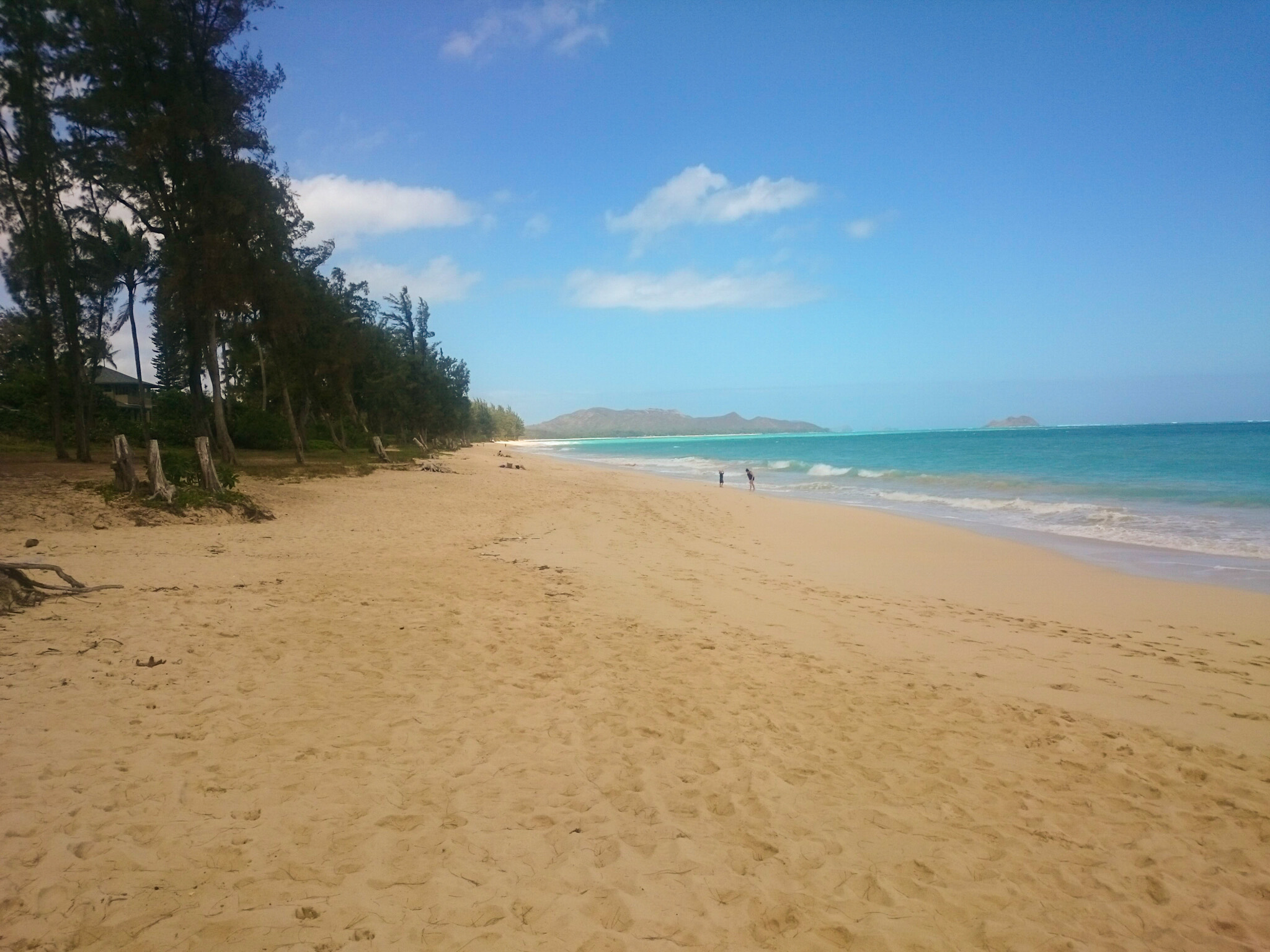 Even though the neighbourhood is not as nice, this beach is similar to Kailua beach (number 1 on this list). It was the first "paradise beach" we went to and I was just so happy to be on a beach that was not right next to the road. The day we went though, it was so windy (the East coast is called Winward side for a reason) that we got cold rather quickly and left to another beach.
4. Lanikai Beach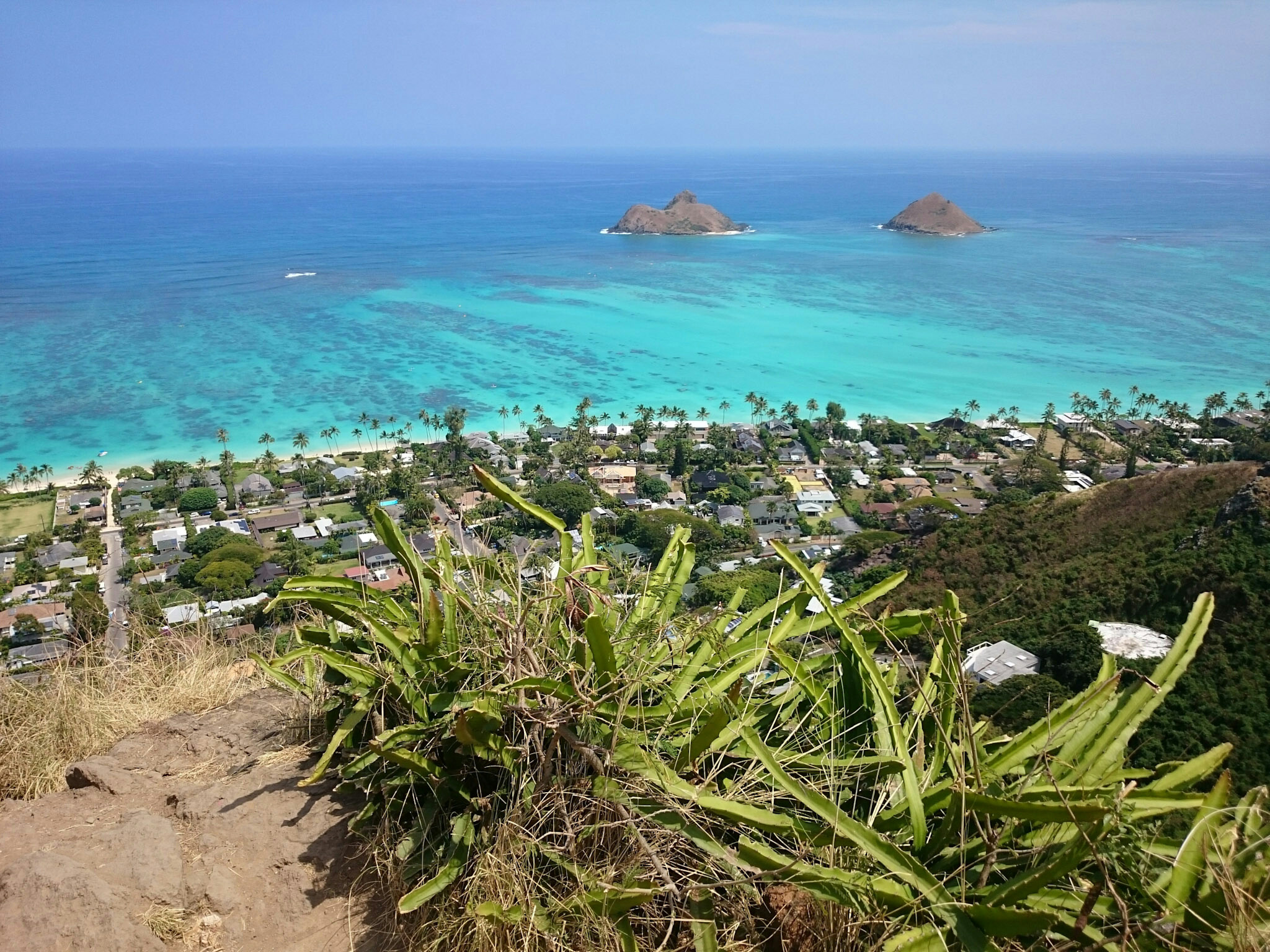 Another gorgeous beach on the East coast in a really nice residential area, with white sand and turquoise water. You can also get a amazing view of it from above when hiking the Lanikai Pillbox trail. The beach is actually a great place to rest after the hike (not such a hard trail but no shade so the heat can get challenging).
3. Haleiwa Ali'i Beach
Haleiwa Beach has a very special place in my heart because, besides being a beautiful place, it's where I saw green turtles for the first time. It was a very windy day but we were staying at a 15 minute walk away from the beach so we decided to go check it out anyway. After having fun taking some pictures and running away from a quick rain shower, we walked past those rocks that make it almost two distinct beaches to find a group of Japanese tourists (who left shortly afterwards) gathered around a turtle. Walking a little closer, we spotted another one a bit further and even saw a third one making its way out of the water to the sand! The wind had calmed down and we got to hang out with them for a couple of hours until sunset (without touching or getting too close to them of course). It was an incredible experience!
To see turtles, you'll be told to go to Laniakea, or turtle beach. I have never passed by this beach without seeing one or two turtles there but you'll get a totally different experience. There is a rope on the sand that you are not allowed to cross in order to protect the turtles since they are an endangered species. And there is always a group of people around them. That said, the beach is nice enough even if close to the road.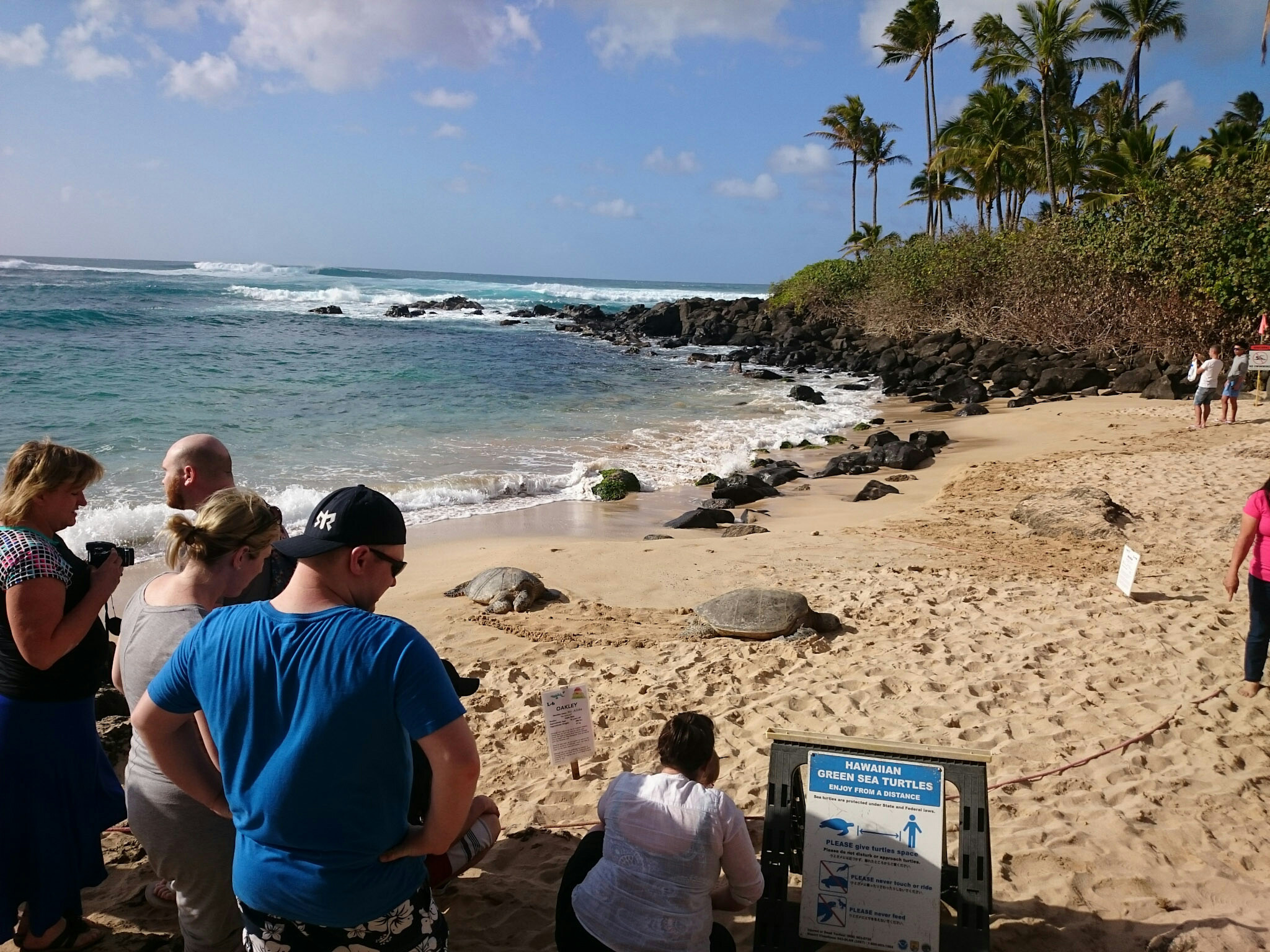 2. Hanauma Bay Beach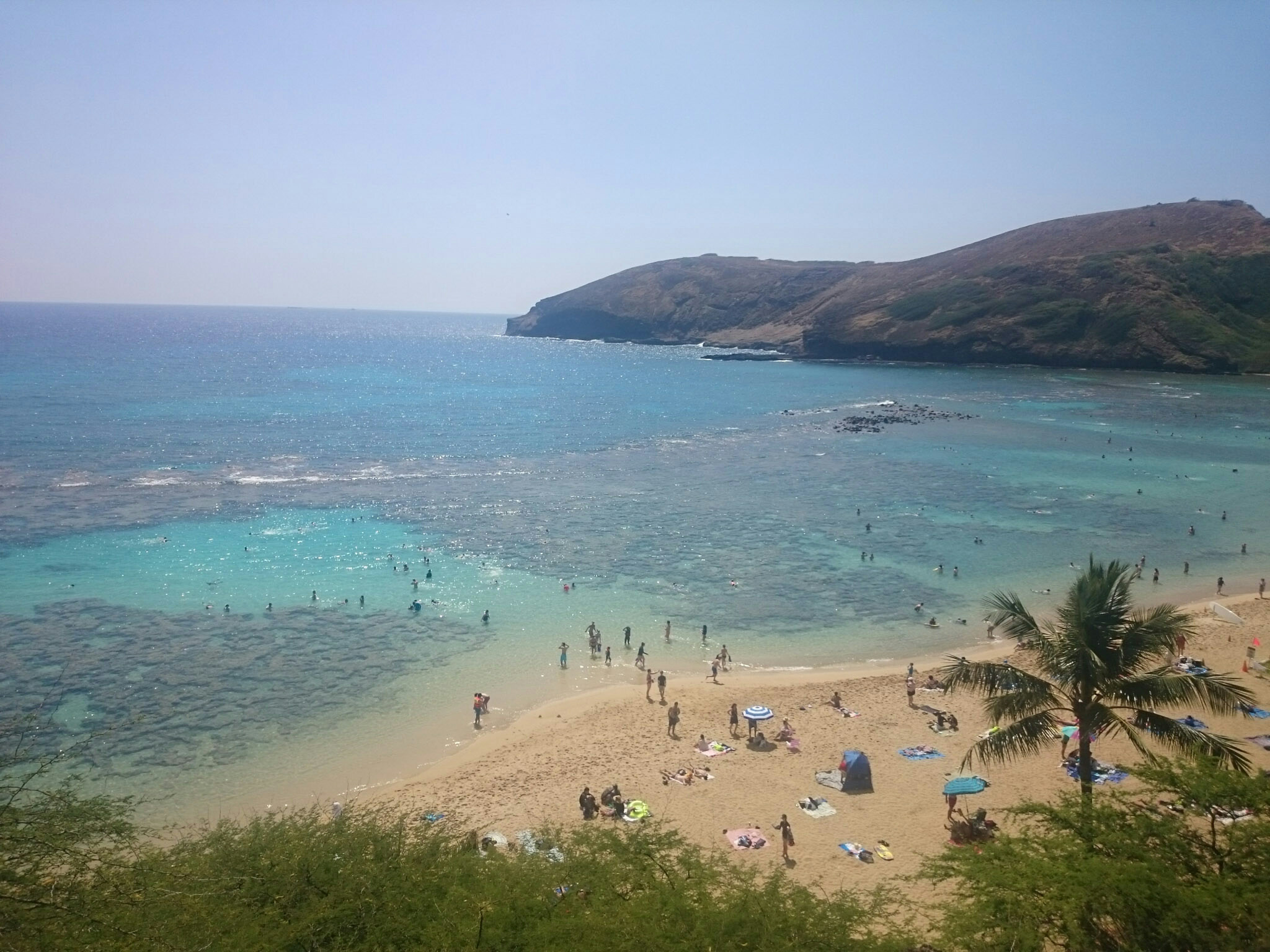 Hanauma Bay is by far the best snorkerling beach on the island. It is very touristic (maybe a bit less so first thing in the morning) and a bit pricey ($17 per person +$10 locker + extra of you need to rent snorkelling gear)… but I would go again in a heartbeat! Everything is very well organised – after paying the entrance fee, you have to watch a short video about how to preserve sea life and only then you can access the beach. They have small and big lockers to leave your things in if you want to go swim together. Snorkeling there is just amazing. Even with water only to your ankles, you'll see colourful fish around you. The only reason why it's not rated number one is because it's so busy.
1. Kailua Beach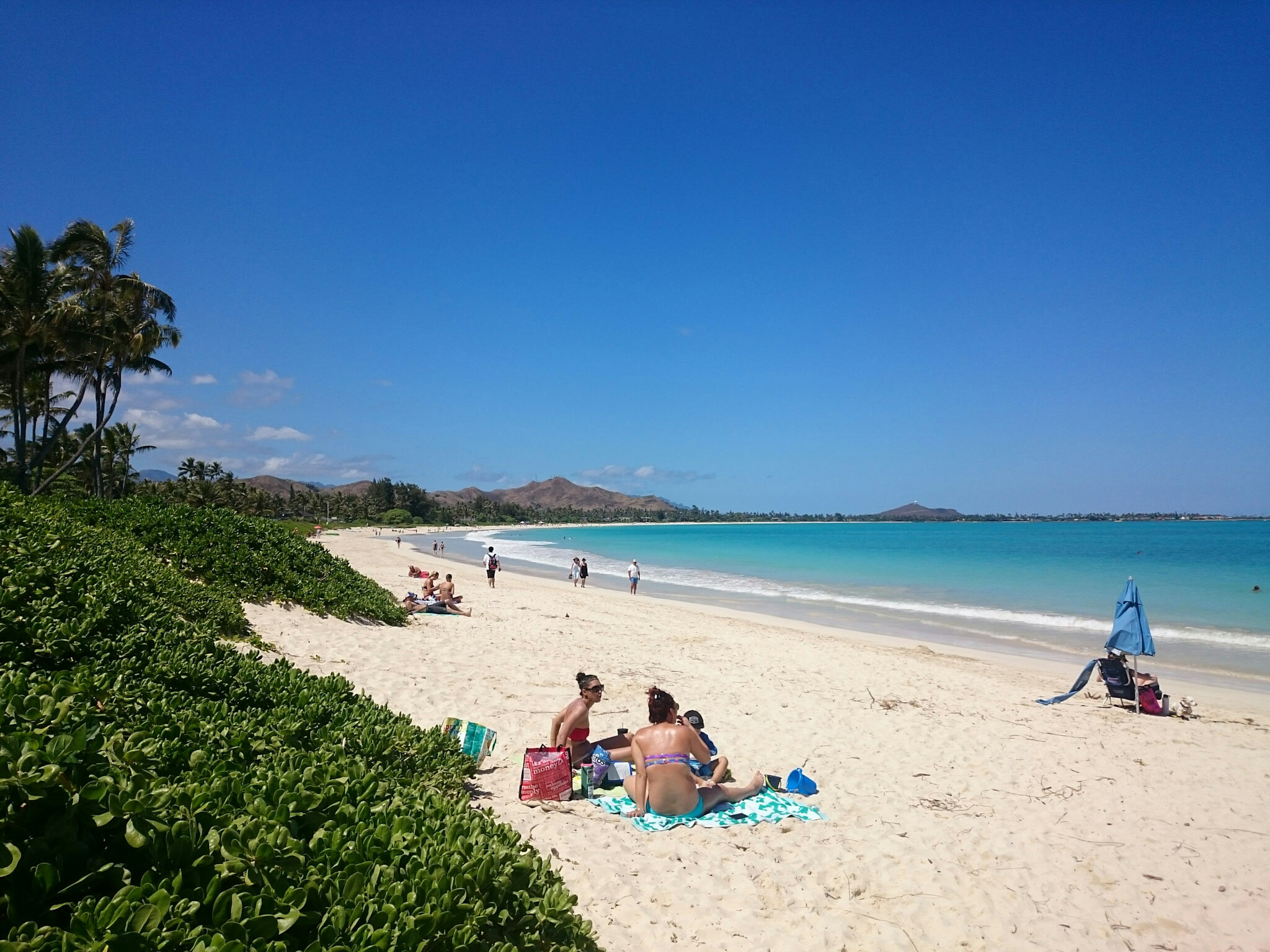 My absolute favorite beach on Oahu – several miles of white sand, separated from the road by palm trees, bushes and beautiful houses (they're so perfectly located) in a nice neighbourhood, I can imagine myself living there. The colour of the water is just stunning and it's perfect to go swim. There can also be some small waves for bodyboarders and the current is not strong, at least when we went.
Share this article