The 5 Best Things to Do in Kyoto
Kyoto was the first city that we visited in Japan and it became our favourite too. We were lucky enough to arrive just before the end of the cherry blossom season which gives the town some magical tone. We were also especially struck by how kind people were with us. It happened more than once that locals came to help us when we were lost (in public transportation among others!) although they didn't speak a word of English.
This post is also available in:

Français (French)
Kyoto has so much to do and see that it could keep you busy for days. We stayed there for a week although we would have loved to stay longer, but more adventures were waiting for us in other parts of the country.
Go temple hopping
When you think about Japan, one of the first things that come to mind are temples of course. With a modern side to it, Kyoto also has a strong traditional aspect. In addition to being the only city where we saw people wearing traditional outfits, it counts a number of beautiful temples and shrines that are worth a look. We loved the very famous Fushimi Inari shrine and its thousands and thousand of toriis, or Myoshin-ji among others, a complex that gathers lots of temples and shrines.
Read more about temple hopping in Kyoto
Take a day trip
There is enough to do in Kyoto alone but if you want a change of scenery, day trips are possible.
Arashiyama is for example perfect for a day trip and easily accessible with the Randan train from Kyoto. Located in the North of the city, it is actually a district of Kyoto but it feels like a small town. That's where you can find the famous bamboo grove. It is pretty and impressive but a bit overrated in my opinion, because it attracts a lot of people and it is not so big so you very quickly see all of it. You can also visit shrines, walk along the river and enjoy the landscape by the well-known bridge. The town is really cute and offers beautiful views of the mountains.
Located a bit farther away, Nara is another option for a day trip. Along with Kyoto, Nara is the prettiest Japanese town that we have seen. It is mostly known for its park that counts several temples to visit and is home to lots and lots of deer. At least a whole day is necessary to explore it and make the most of it without rushing.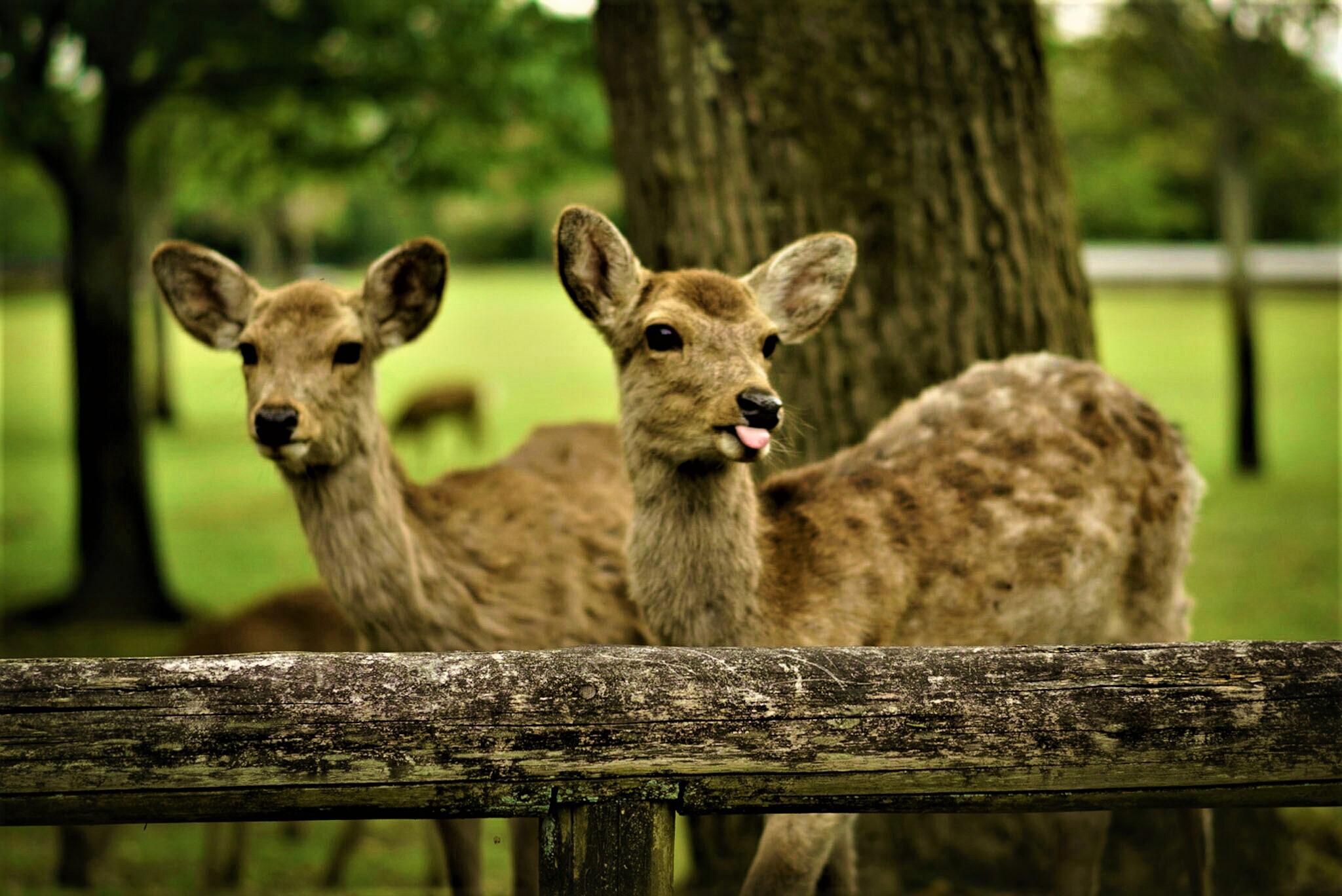 Go to a tea house
Japanese tea houses are one of the things I like the most about Japan. Usually set in beautiful and traditional wooden houses, they always offer a very calming atmosphere. Some even organise tea ceremonies but it is enough for me to enjoy the serenity of the place along with a good cup of tea. We mainly went to the Kyoto Chocolat Organic Tea House, which is a paradise for chocoholics like me, and the Hidamari tea house, where we were able to recharge our batteries after a long walk through the Myoshin-ji temple complex.
Visit a food market
If you are into markets, make sure you take time to go visit Nishiki market, located downtown. It gathers all kinds of weird food like grilled mini octopuses on sticks, pickled vegetables and other fun-looking sweets. Feeling adventurous, we decided to try an unidentified cheesy thing on a stick that happened to be some kind of fish cake…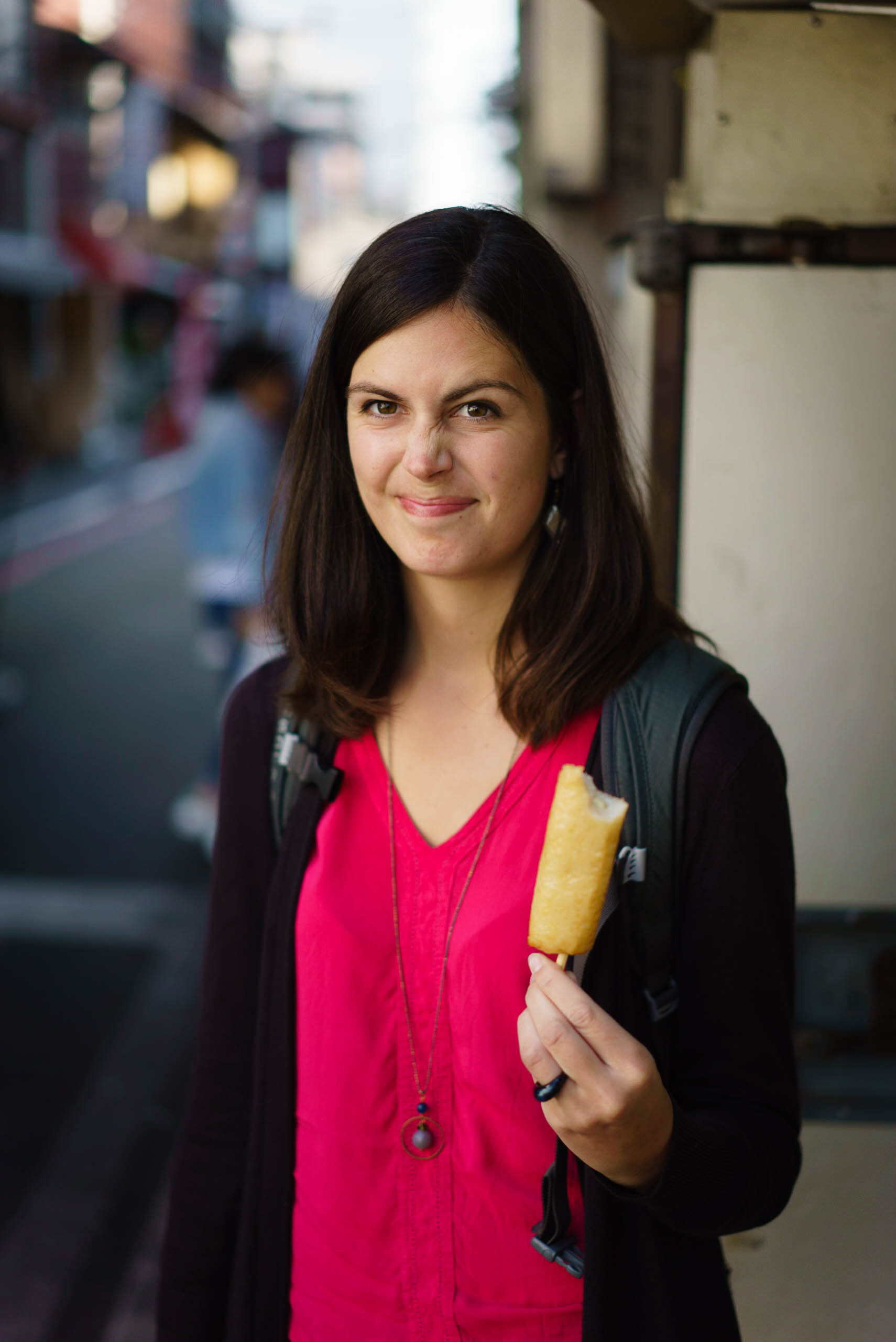 Walk traditional alleys
Kyoto has some of the most traditional areas like Higashiyama in the East of the city where you can walk Sannen-zaka and Ninen-zaka streets. These two pedestrian streets are narrow, historical alleys lined with restaurants, tea houses and old wooden houses. Pontocho alley is another street that is worth seeing. Located near the river, it gathers a lot of different restaurants in a traditional atmosphere. These areas are usually good spots to have a peek on geishas. A stay in Kyoto wouldn't be complete without a visit to these traditional alleys.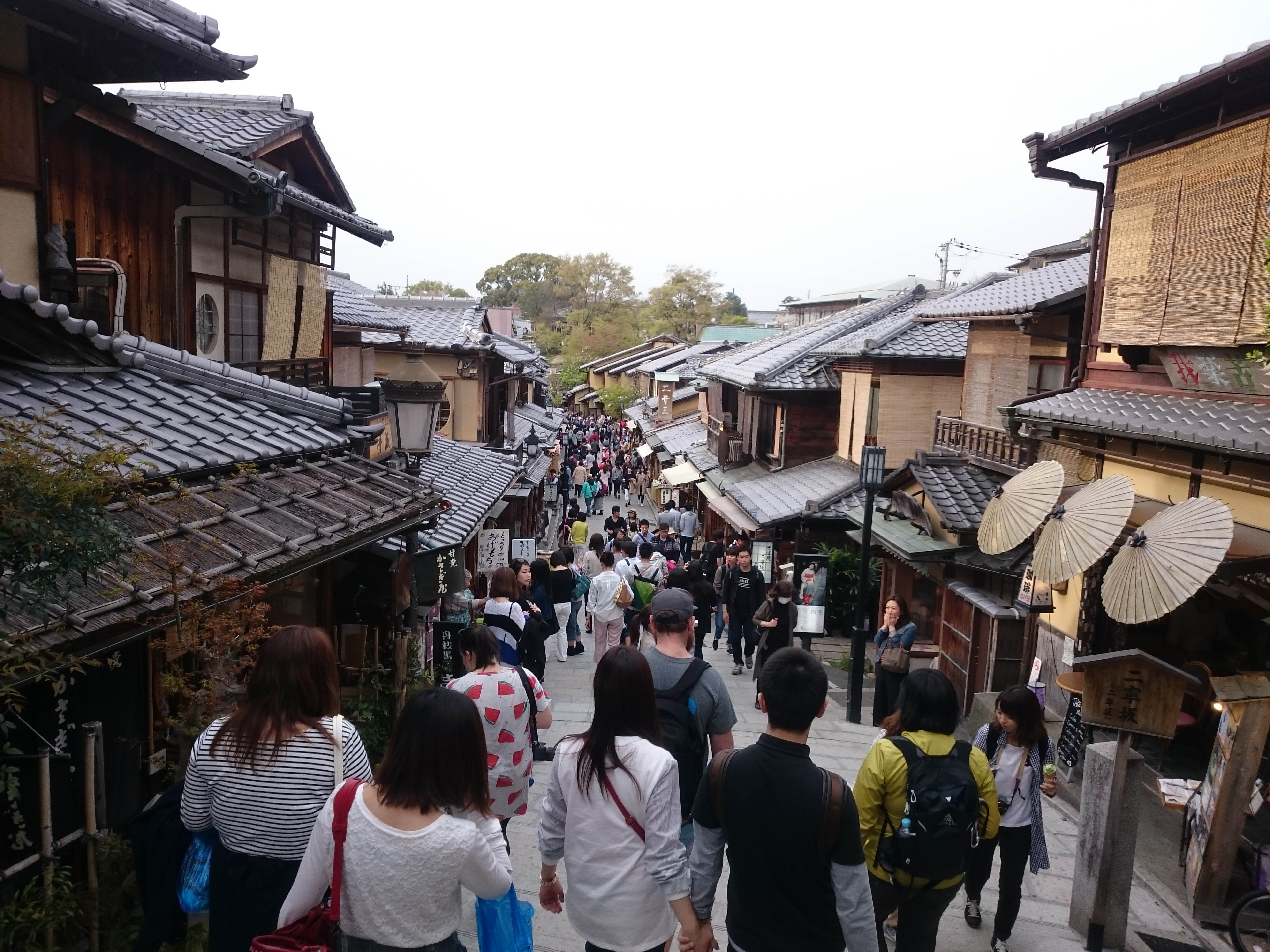 Share it on Pinterest