Kyoto Chocolat Organic Tea House
The Kyoto Chocolat Organic Tea House is not really being advertised, which is definitely for the best or I'm sure the waiting line would be endless. I can't remember how I heard about it, probably thanks to the magic of Pinterest.
This post is also available in:

Français (French)
This tea house is a real gem of Kyoto. Like the other tea house we've been to, we would probably never have passed in front of it if we were not looking for it. It is located in a street where there are mostly houses, out of the main roads of the city.
When we arrive at the location though, it doesn't take us long to spot the wooden and elegantly carved sign indicating the place. As a great chocoholic, I am very excited about it even before entering.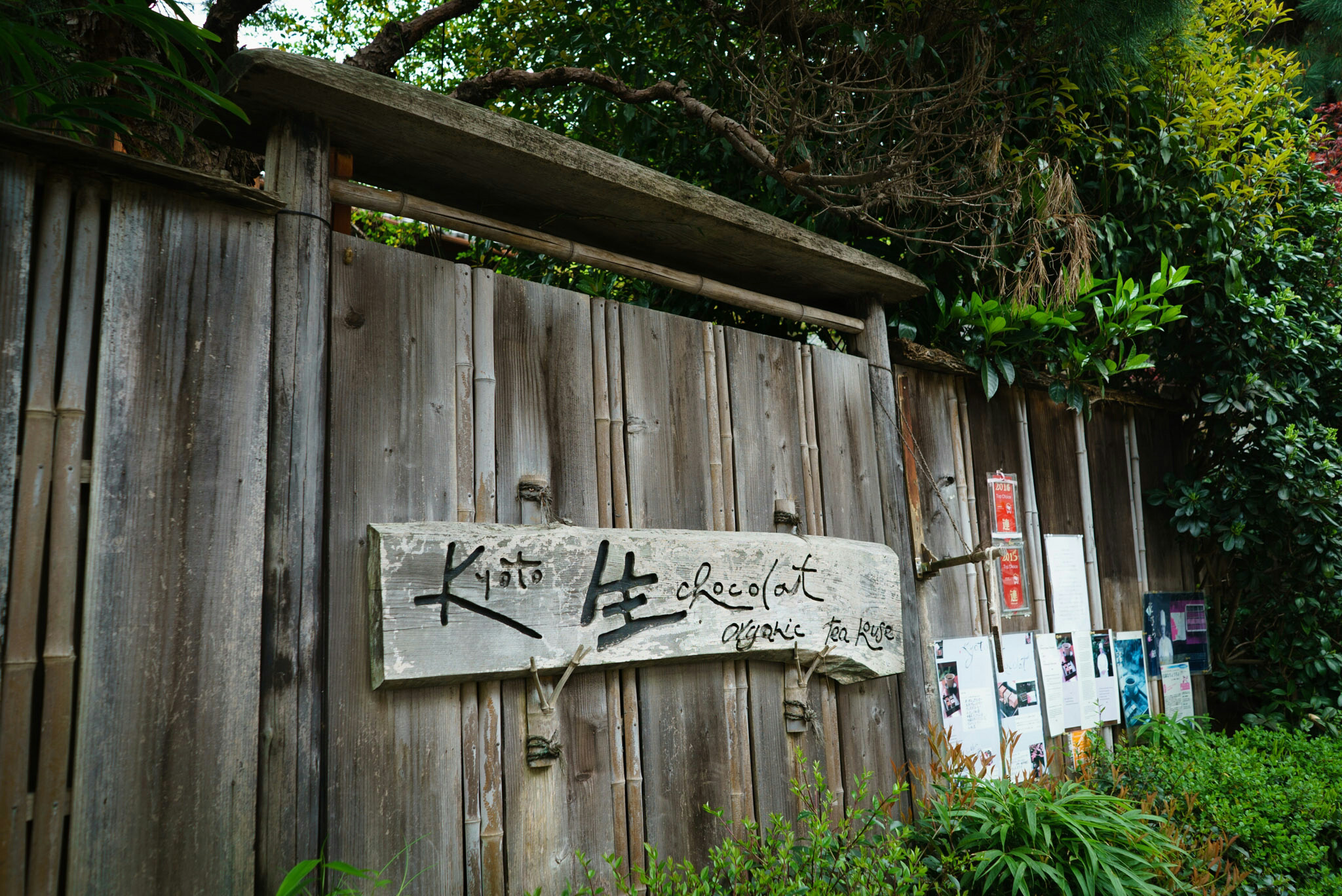 We pass the outside door to discover a little garden with a couple of wrought iron and wicker tables and chairs where a group of Japanese women are having some tea, laughing, having a good time. The atmosphere is very relaxed. We are greeted by the owner, a Japanese chef, from his kitchen, by the entrance. His wife then welcomes us inside. We can tell that this lovely Canadian woman adopted some features of the Japanese demeanour and way of speaking since she moved to Japan, close to 20 years ago. We take our shoes off and enter a very traditional tea house, with tatami on the floor and furnished with some low tables and cushions on the floor to sit on. I love it. I think I can say that traditional Japanese tea houses are what I like the most about Japan.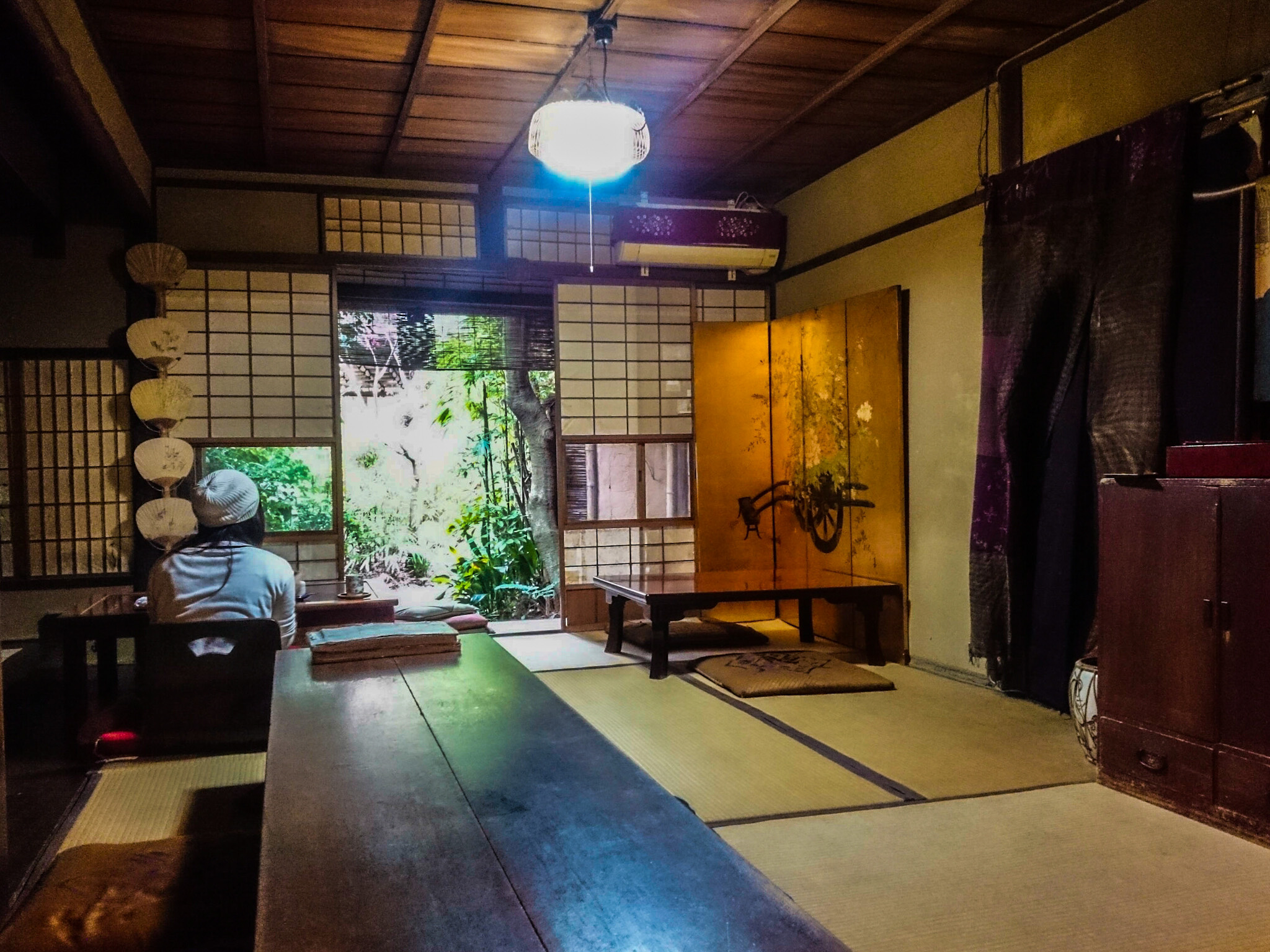 When I think I couldn't be happier, we get the menu. This place is like heaven to me, I feel like a child on her birthday (I actually wish I could go back on my birthday)! They are famous for their homemade chocolate but also offer cakes and different kinds of organic teas. The chocolate set (to get no matter what) is composed of four pieces of chocolate: sweet, bitter, one with matcha tea and a last one mixing sweet and bitter with matcha tea. We also choose a baked cheesecake set (they're unfortunately out of chocolate cake) to share. Simon gets matcha tea and I go for some black tea to complete the sets.
While we wait for our orders, along with the traditional warm towel to clean your hands, we get a little bowl of black tea, the "tea before the tea" as well as a "chocolate before the cake". When we get our plates, it's just as tasty as it is beautiful. I enjoy every bite of the chocolates and cake but it's difficult to take your time when everything is so good!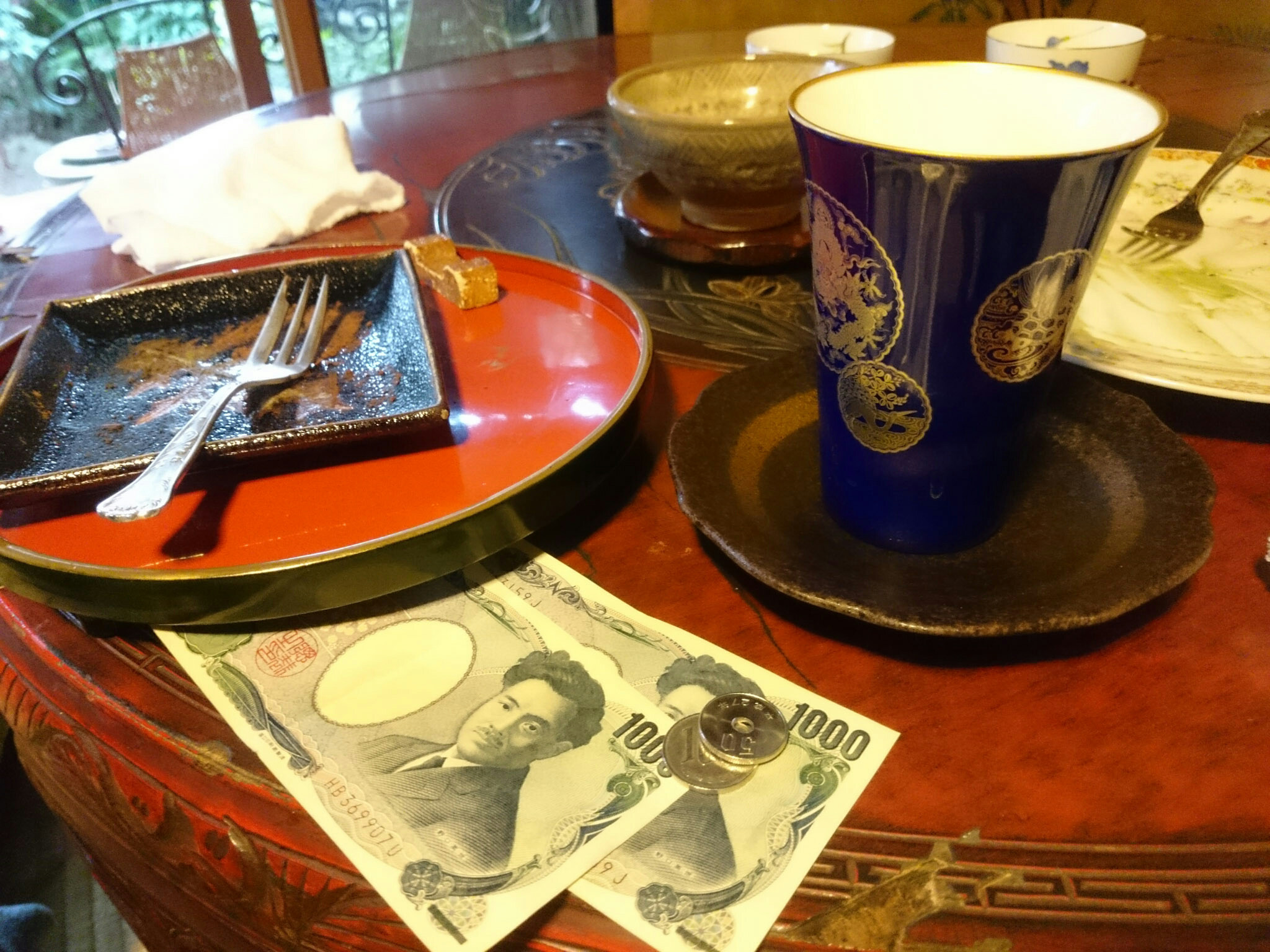 I love everything about this place. From the chocolate to the cute little garden in the back and the cat and dog of the house, who always barks and meows in sync.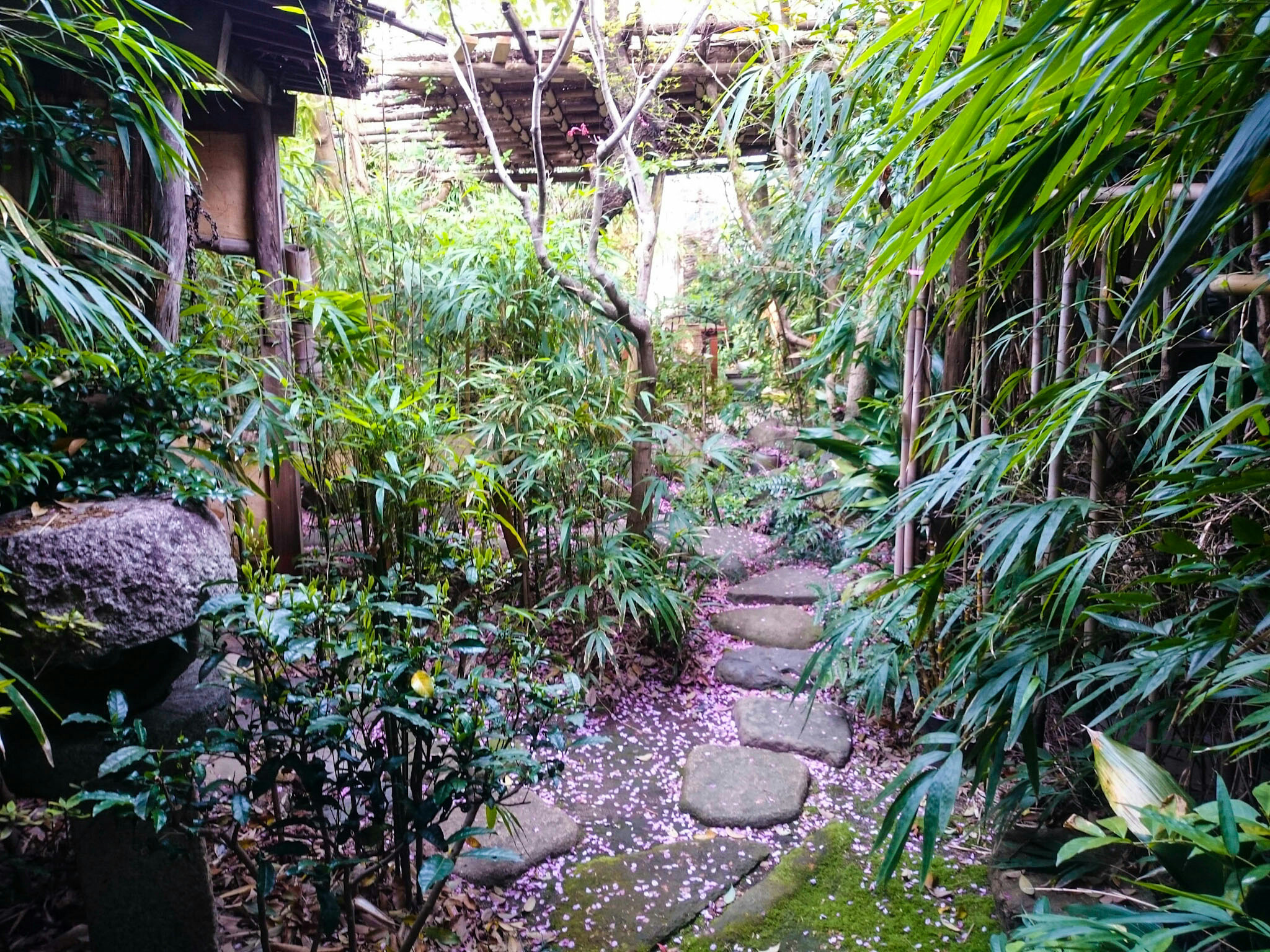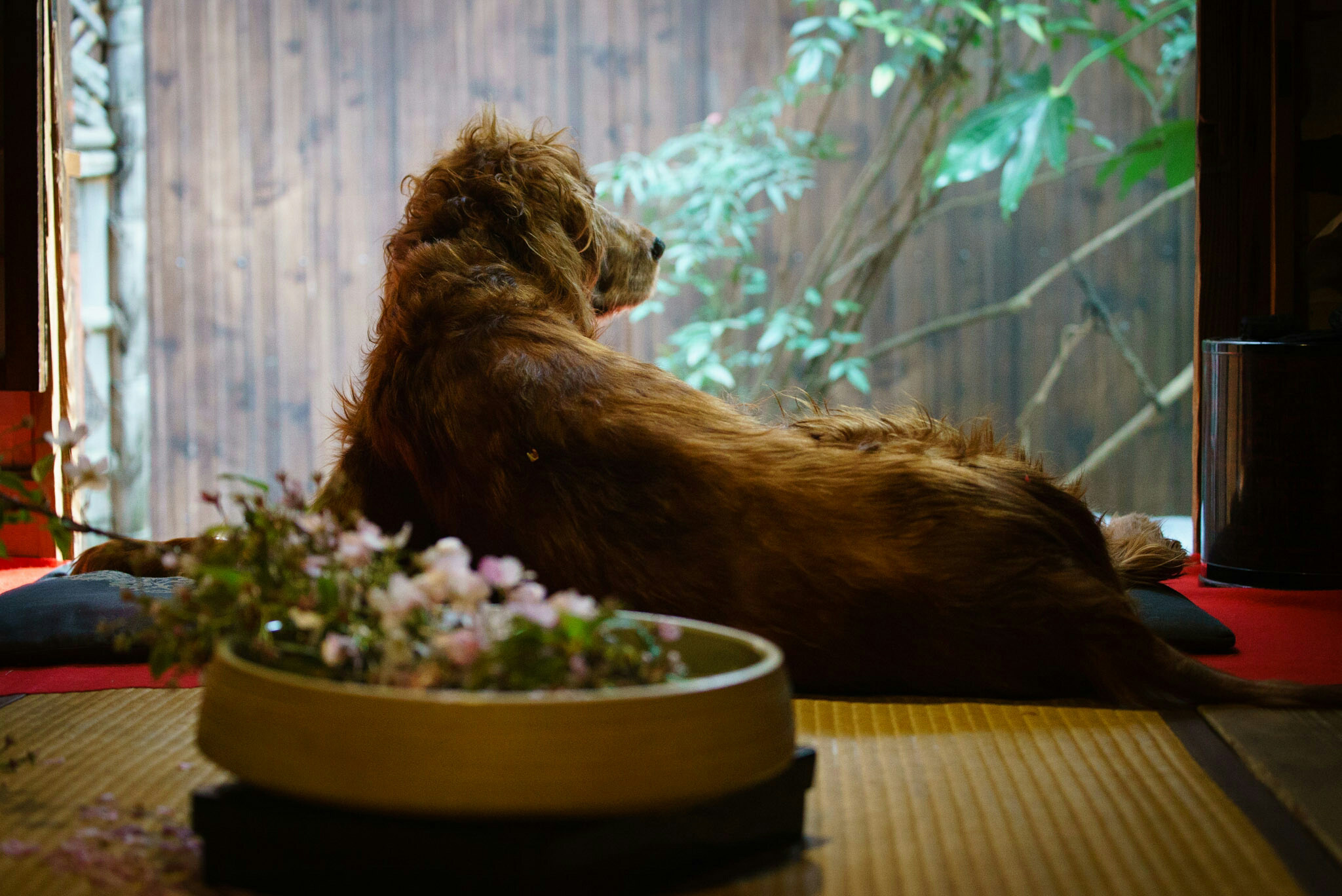 Kyoto Nama Chocolat Organic Tea House
76-15 Tenno-cho, Okazaki, Sakyo-ku
Kyoto