Temple Hopping in Kyoto
These days, I've been nostalgic of our travels through Japan and I've been thinking about the pretty city of Kyoto a lot. It was the first Japanese city we visited and it didn't take long for us both to fall in love with it. We were lucky enough to arrive just before the end of the cherry blossom season which gives the town some magical tone. We were also especially struck by how kind people were with us. It happened more than once that locals came to help us when we were lost (in public transportation among others!) although they didn't speak a word of English.
This post is also available in:

Français (French)
Kyoto combines perfectly the image of the modern Japanese city with a very traditional aspect. In addition to being the only city where we saw people wearing traditional outfits, it counts a number of beautiful temples and shrines that are worth a look. Out of a week there, we obviously visited other places too but there are a few temples that we really liked.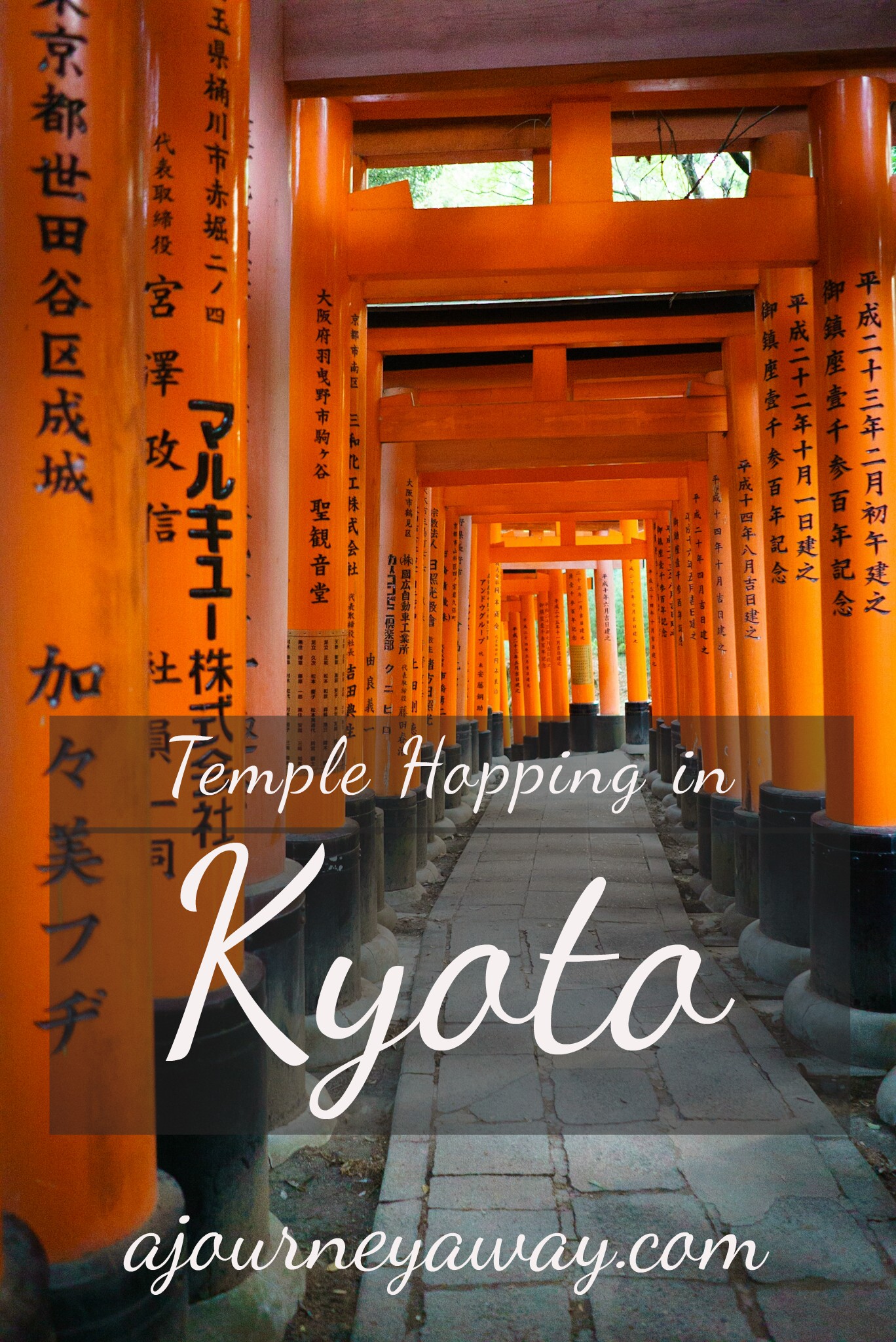 Ninna-Ji
This temple is the very first one that we visited. Like in a lot of places in Japan, we had to take our shoes off before entering. We were able to walk around the temple and have a peek at a few rooms decorated with pretty painting and traditional tatamis on the floor and shoji screens, these rice paper screens with wooden structures. The garden is also very well kept and relaxing with a pond and a view on a pagoda.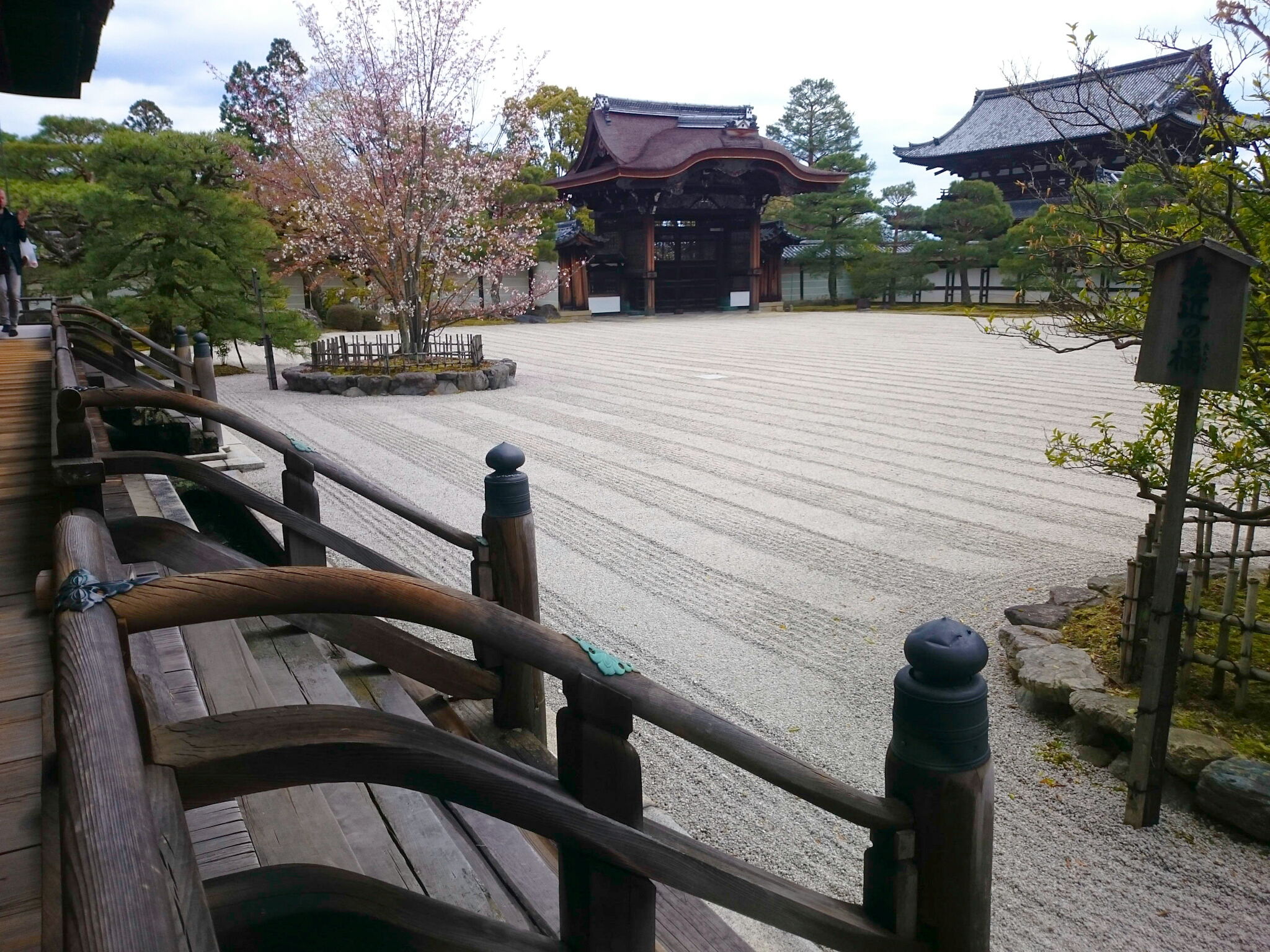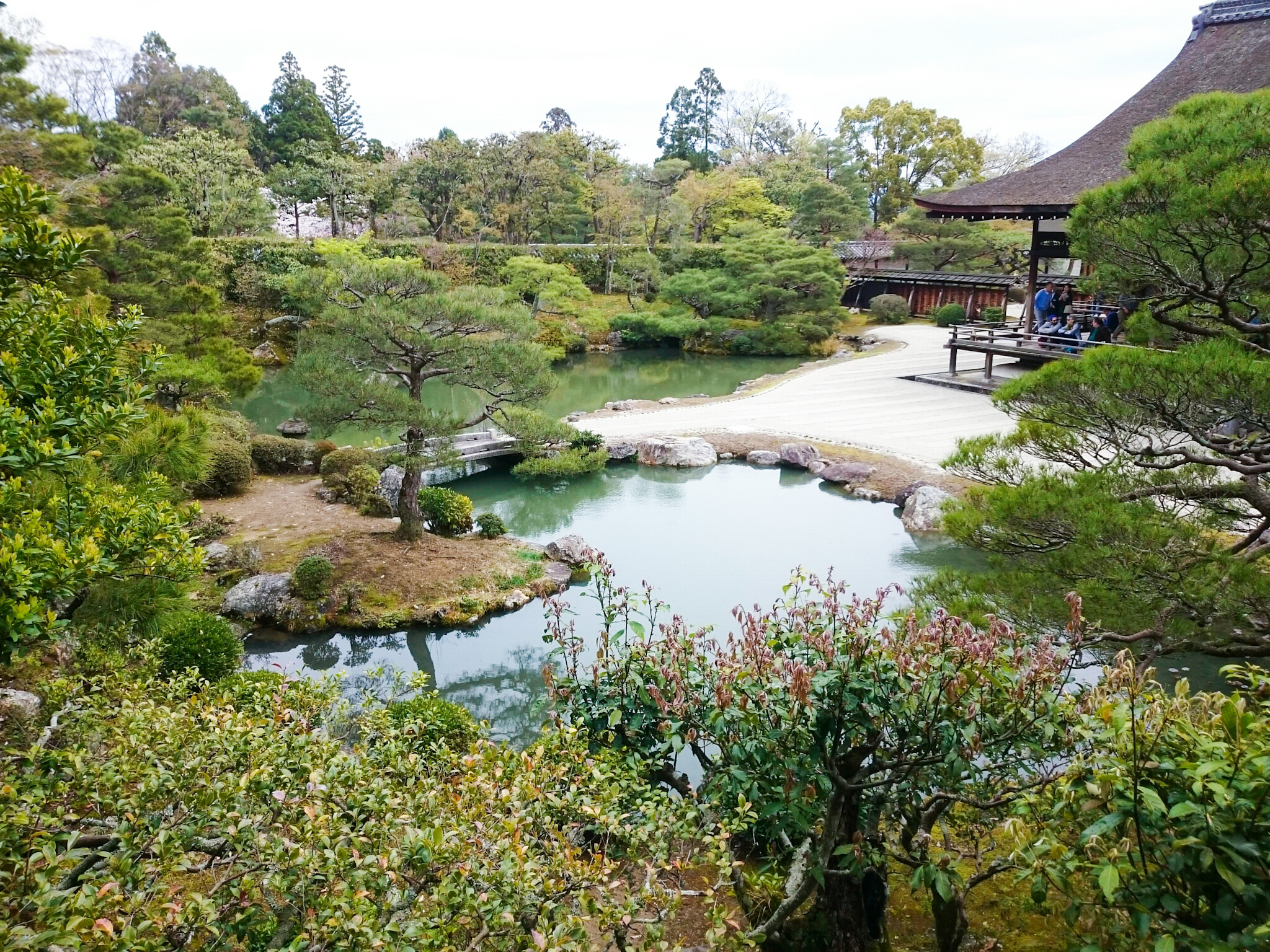 Ryoan-ji
Located nearby Ninna-ji, Ryoan-ji temple is a pretty place for a walk, especially during the cherry blossom season. The garden is beautiful, with small paths through little forests or along a pond. Although we were happy to stay in the garden and explore each of its corners, Ryoan-ji is also famous for its dry, rock garden which sets an ideal atmosphere for meditation.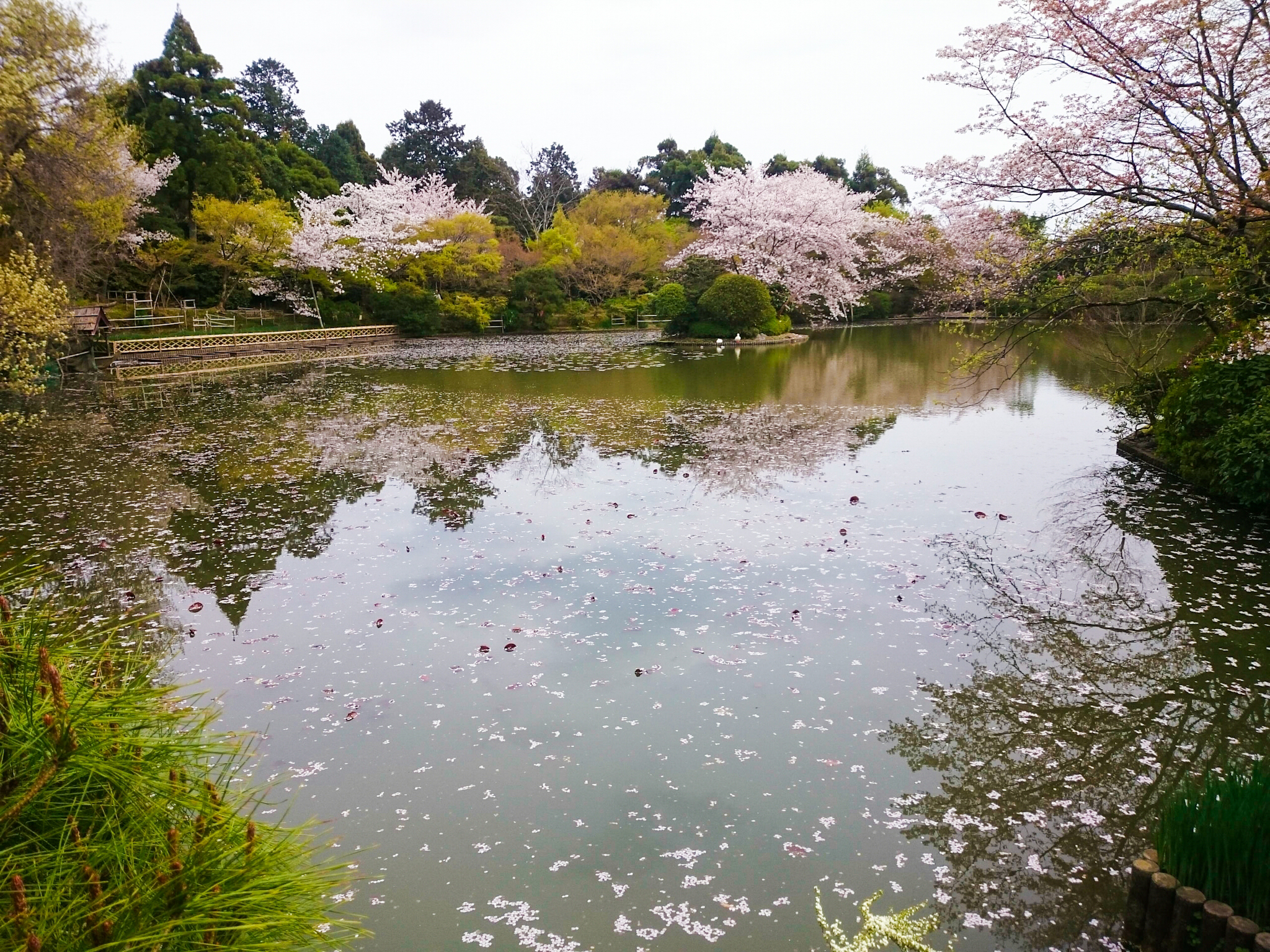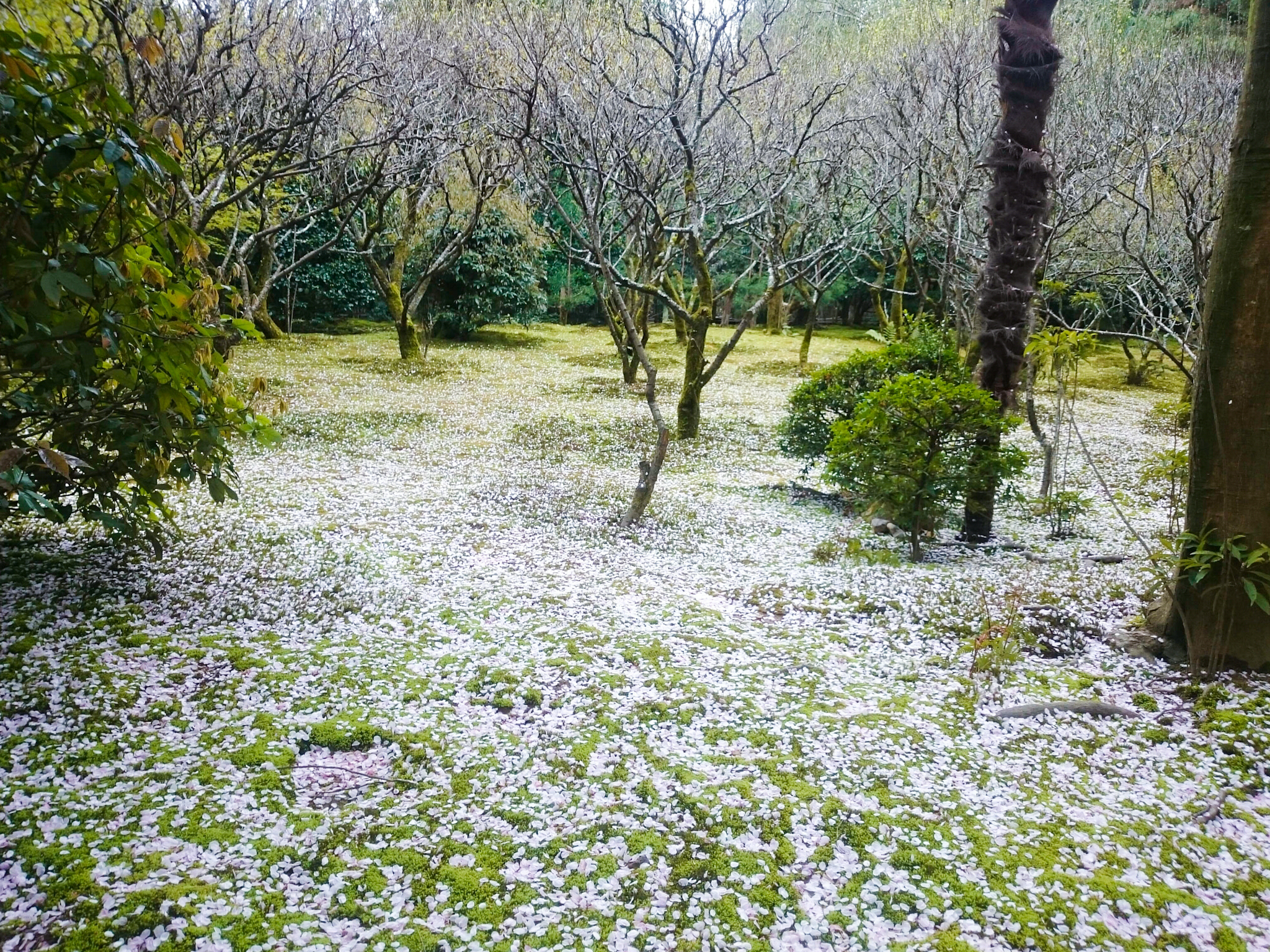 Heian shrine
We explored this shrine after our visit to the Nama Chocolat Tea House, which might be my favourite place in Kyoto! The entrance of the shrine's grounds is marked by a massive red torii leading to beautiful and colourful buildings. Although we didn't go, the shrine is also famous for its gardens.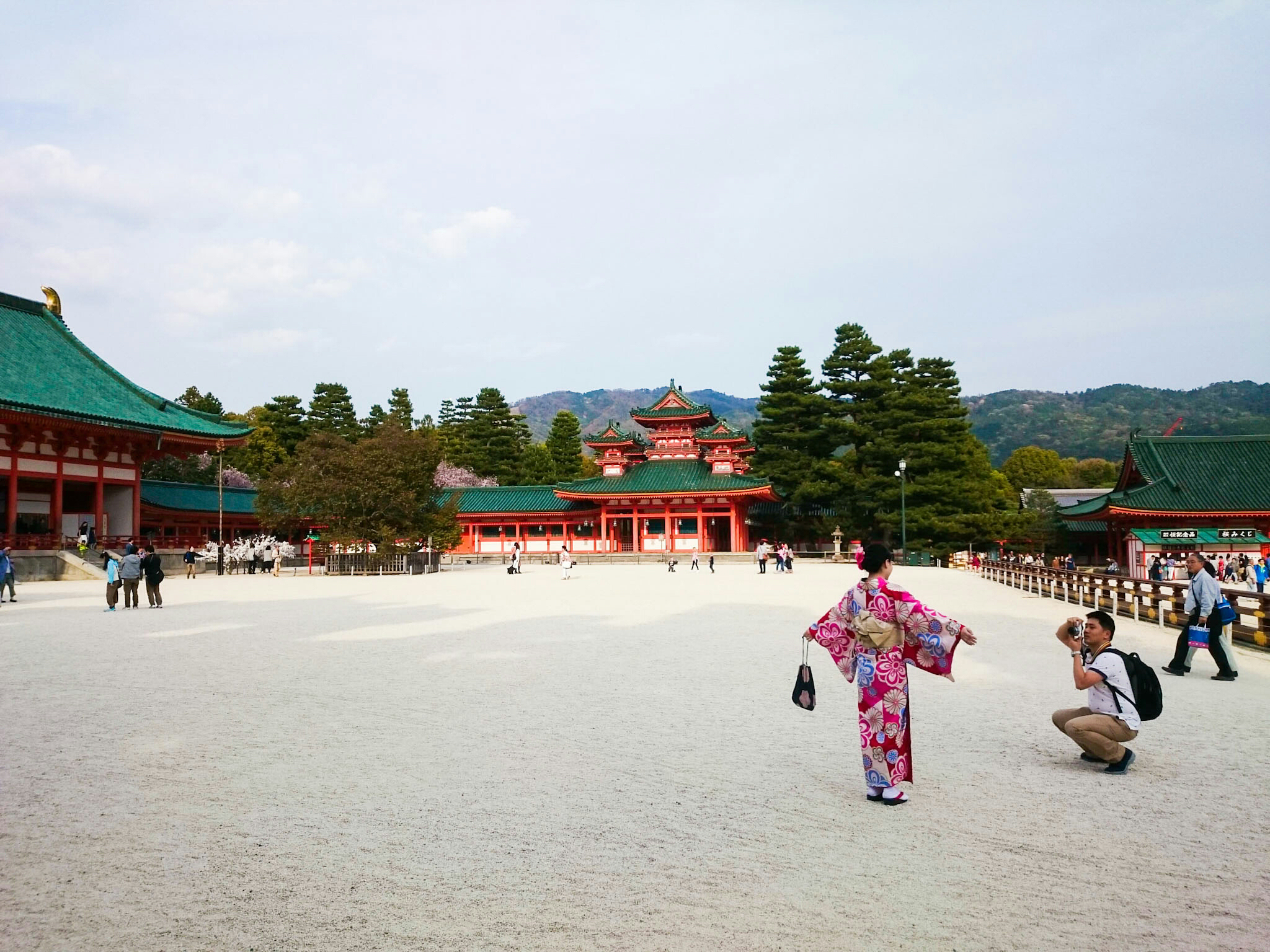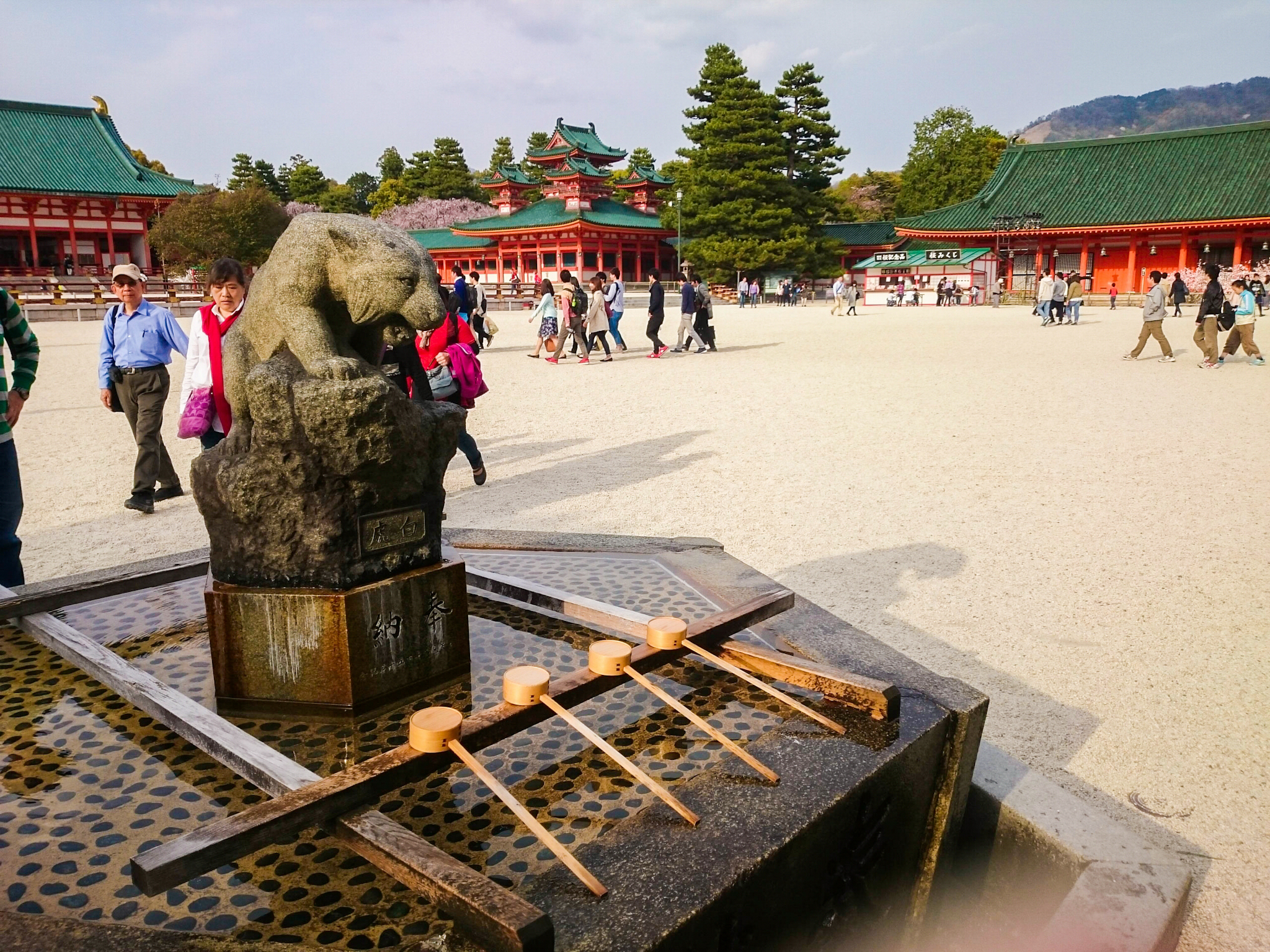 Fushimi Inari shrine
Located in the south of the city, Fushimi Inari shrine must be the most famous place in Kyoto. The site is absolutely stunning, with endless paths lined with thousands of beautiful toriis. The way leads uphill as we walk through a forest and discover pretty statues. We chose to go at the end of the day and we arrived half way up to watch a beautiful sunset over the city.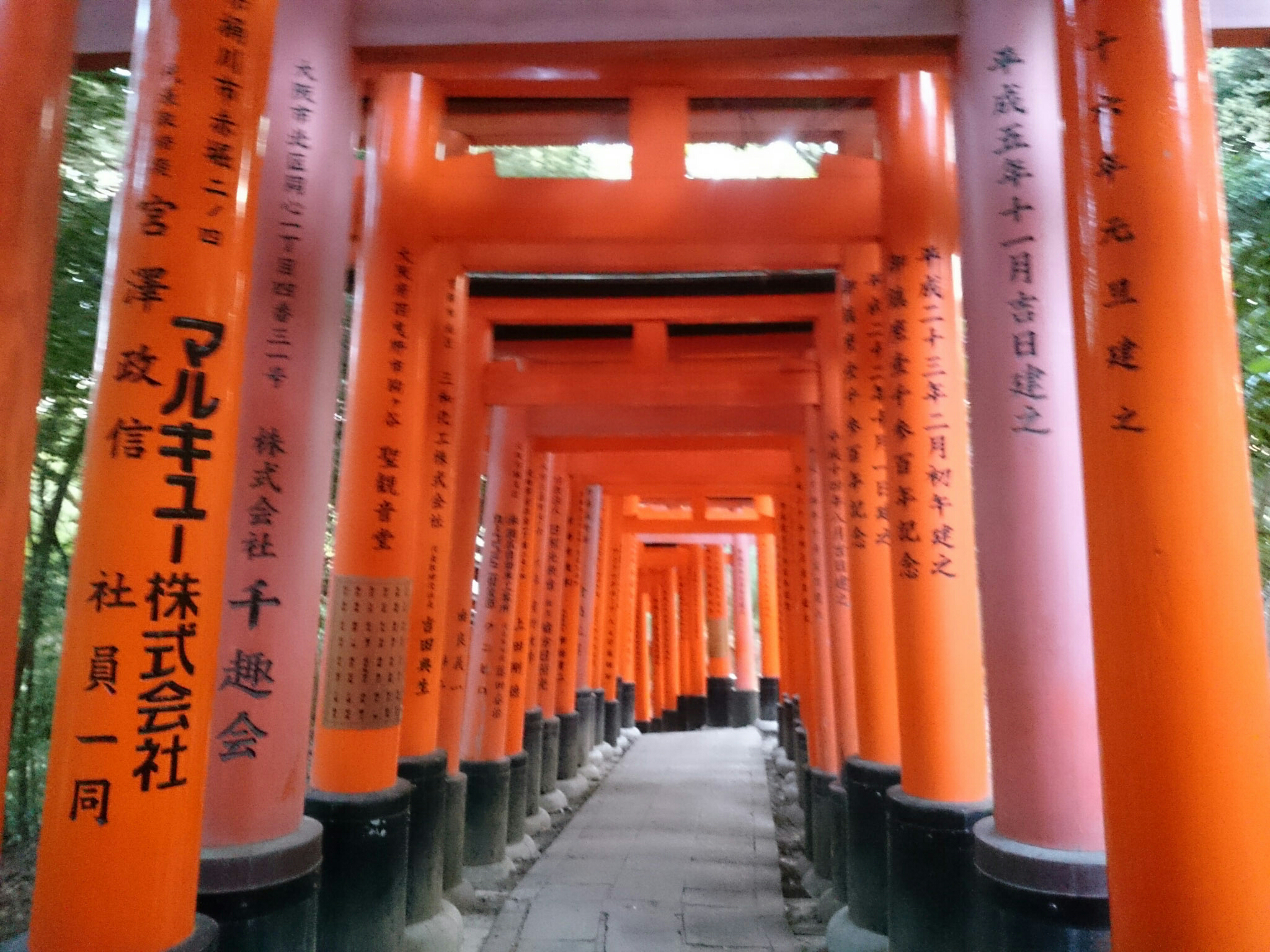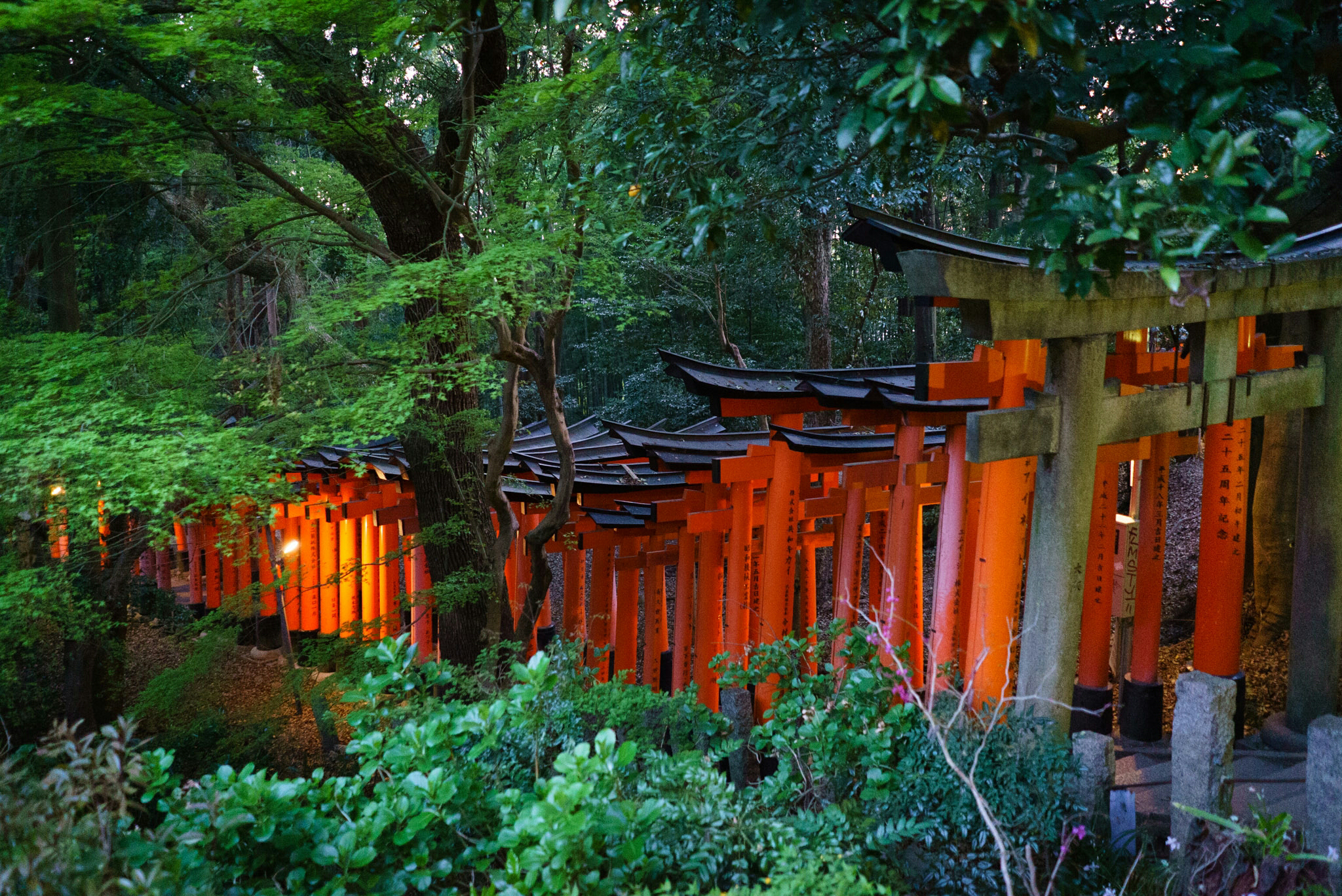 Myoshin-ji
If you can still handle visiting a few temples, check out Myoshin-ji, a complex that counts over forty temples in the Western part of Kyoto. It's really like walking in a small village filled with temples, shrines, gardens and small walkways. The whole place radiates a very serene and zen atmosphere.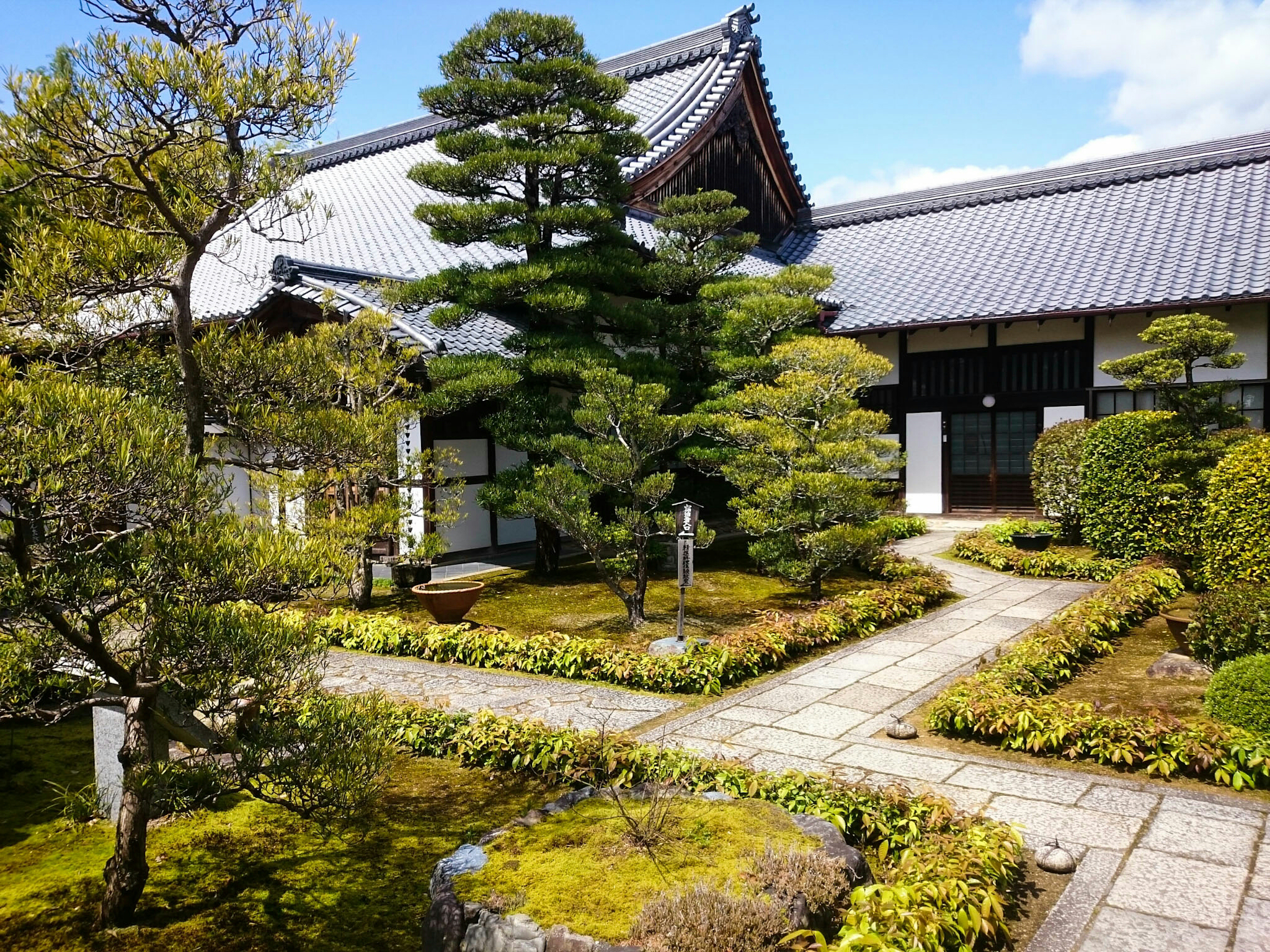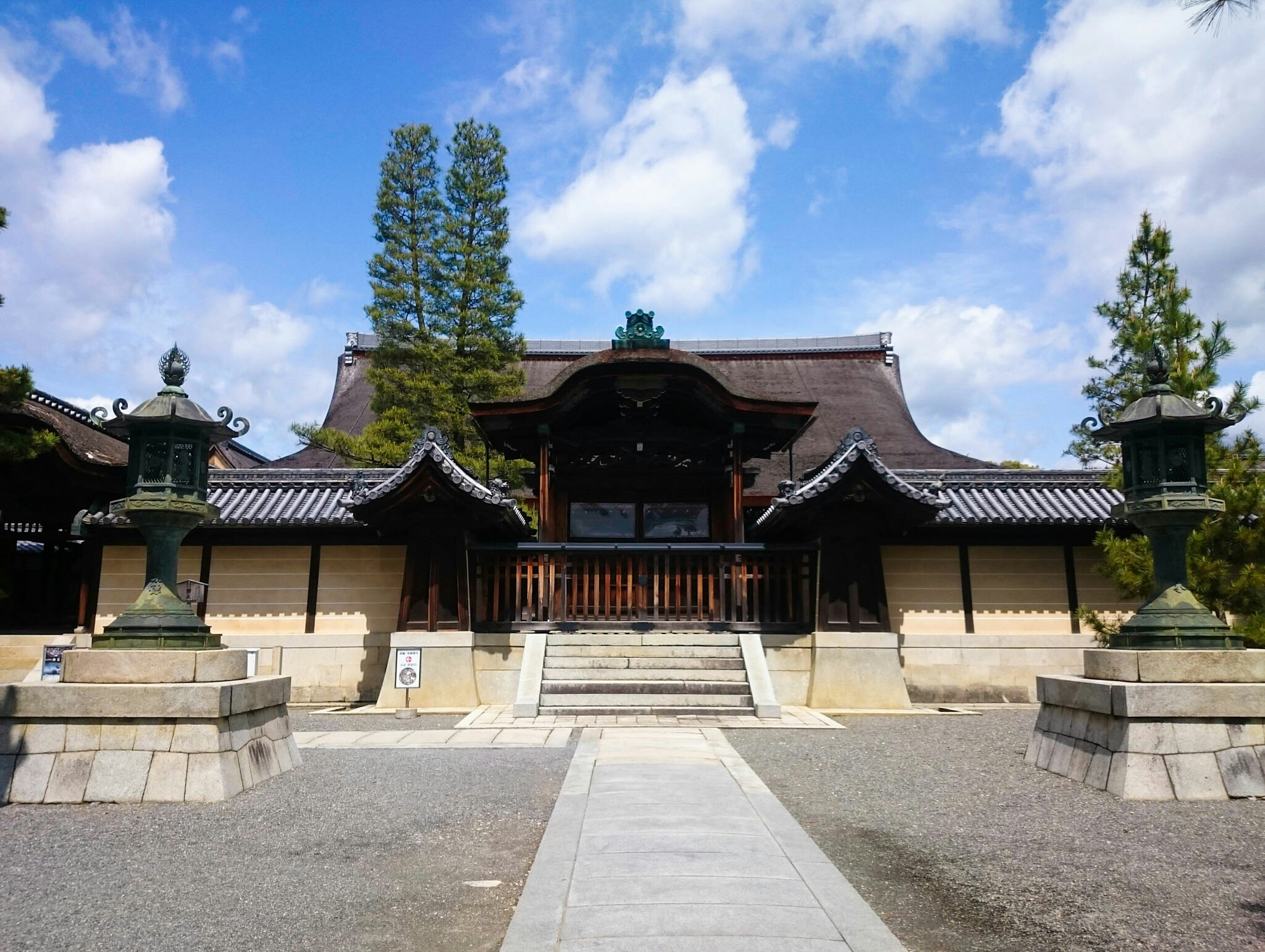 Kyoto is a big city with a lot to offer. All the temples and shrines plunge us in the very Japanese culture and history but there is much more to see in Kyoto making it easy enough to avoid a "temple burnout"!