Travel Budget – 6 Weeks in Vietnam
Last year, we spent 6 weeks in Vietnam as part of our six-month backpacking trip. If we started with the idea of staying within a budget, we quickly realised that we didn't want our trip to be entirely dictated by money. After Hawaii, we kept our budget loose, without going crazy either, even if it meant that we needed to re-think our itinerary.
This post is also available in:

Français (French)
We travelled comfortably enough and ended up spending an average of 67.7 USD per day (close to 34 USD per person). Since we're travelling as a couple, the averages described below are for two people per day and they're actually all rounded up.
Accommodation: 33 USD
In Vietnam, it is definitely possible to reduce this budget by at least half if you stay at hostels. It was important for us to have somewhere quiet and more comfortable to come back to at the end of the day to fully enjoy our stay.
After spending a few nights at my brother's in Ho Chi Minh City, we stayed at a great Airbnb studio in a house for 29.5 USD per night, which is actually considered expensive for a room in the country. We felt very good there though and highly recommend it.
For the rest of our stay, we stayed at homestays or hotels for 20 to 25 USD a night and never had disappointments.
This average also includes our two-night cruise in Ha Long Bay that was just over 200 USD per night for the both of us.
You can see more information about our accommodations in the country in our post about our itineray in Vietnam.
Food: 15.5 USD
Food is really cheap in Vietnam, especially if you go for street food, but restaurants are also very affordable. Having a kitchen in our Airbnb in Ho Chi Minh allowed us to cook for ourselves from time to time, but it was more out of convenience than to save money.
In the street, you can easily get a full meal for a dollar. It was actually in Vietnam, in Hue, that we had the cheapest meal ever. We had randomly found a very small vegetarian restaurant and paid 3.5 dollars for 3 or 4 dishes, 2 drinks and it was all really good too.
With an average of 15.5 usd per day, we really treated ourselves and made sure we tried all the food we wanted both from street kitchens and restaurants.
Transportation: 11.2 USD
Taxis were our main means of transportation within cities. If you are afraid of scams, make sure your taxi driver uses a meter. We would always use Vinasun or Mailinh and never had problems.
You can easily travel through the country with buses which are really cheap, like we did to go to the Mekong Delta and Mui Ne from Ho Chi Minh. Our 11.2 USD per day includes flights from Ho Chi Minh to Hue and from Da Nang to Hanoi as well as our train journey from Hue to Da Nang.
Activities and miscellaneous: 8 USD
We spent an average of 8 USD per day of sightseeing, organized tours, souvenirs, accessories for the camera and other minor things. It also includes the sim card with data we used in the country and our visa fees (50 USD each) for three months with multiple entries.
Although it was not our choice, it is definitely possible to travel Vietnam on a tight budget.
Share it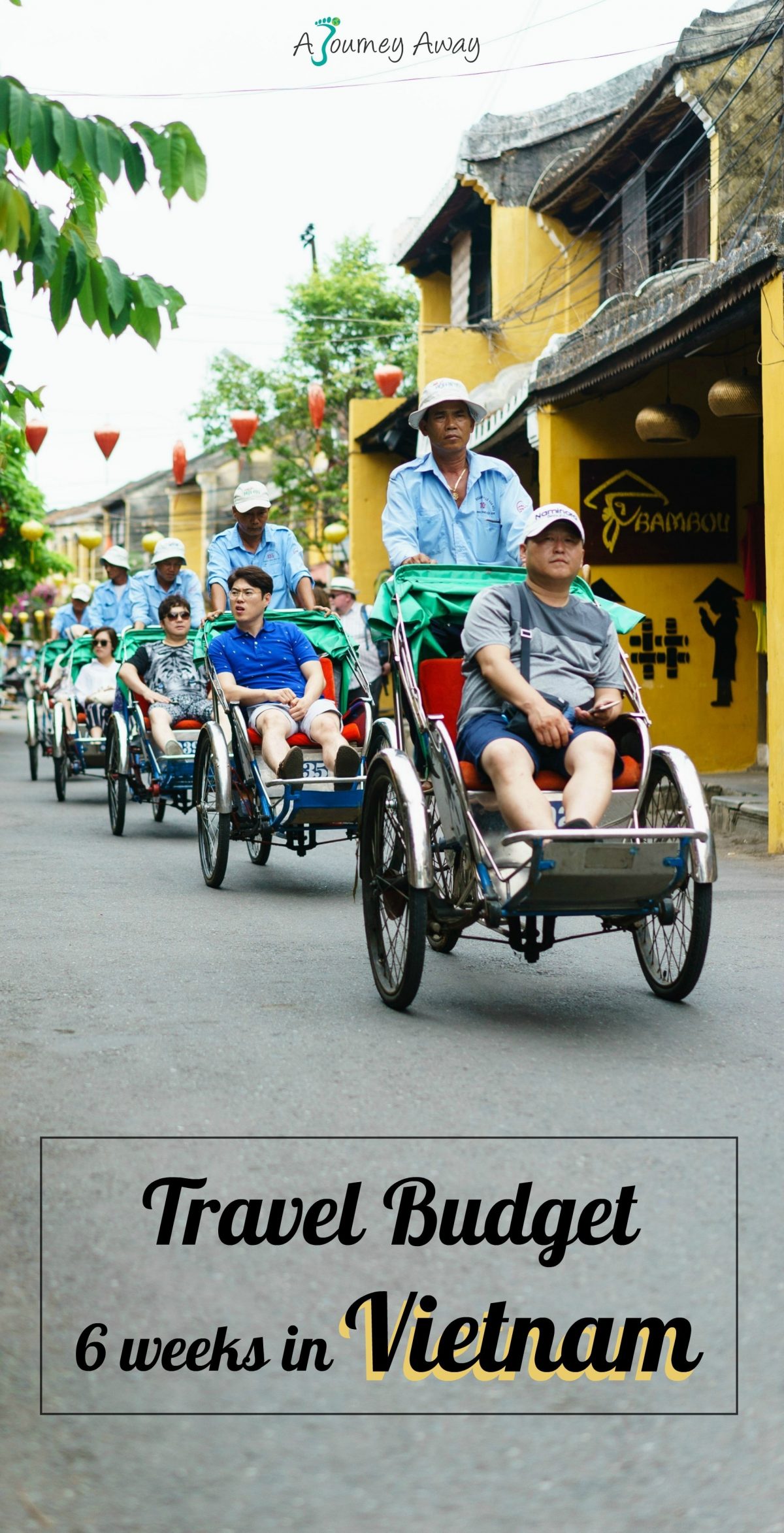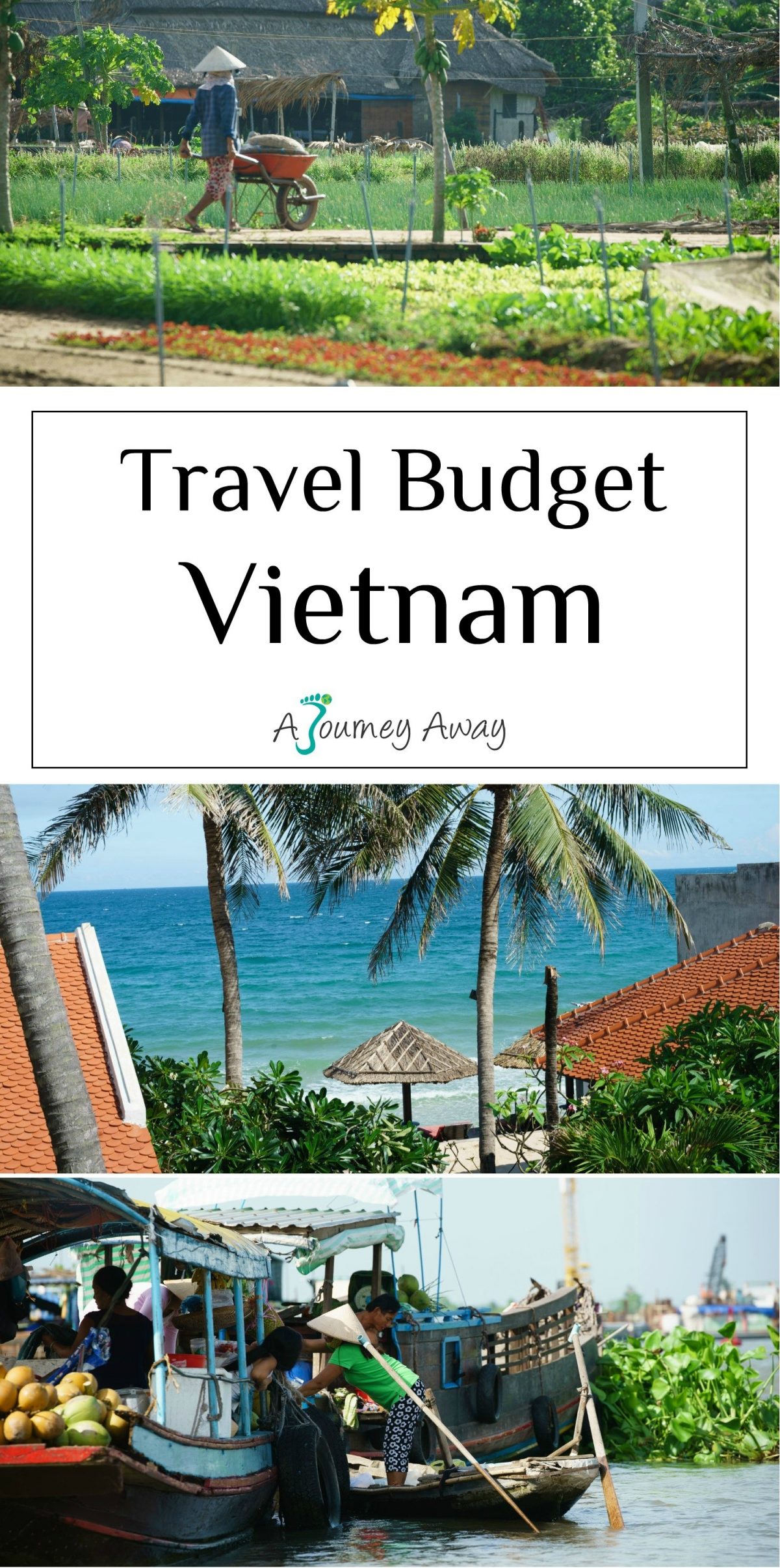 Note: there are affiliate links in this post, meaning we get a small commission if you place an order on the website through one of the links but to no extra cost for you.