Tips For Your First Long-Haul Flight
I have been living in Texas for almost three months and the pieces of my new life are slowly coming together. I am getting used to a new lifestyle, my green card and work permit are hopefully on their way and I am really looking forward to having my friends and family coming from France to show them around.
This post is also available in:

Français (French)
The first person to visit us will actually be my good friend from Paris. Borders and distance are not problems for a real friendship, but crossing the Atlantic for the first time can appear like a challenge. This friend has already experienced a long flight but never by herself. I'm really grateful that she is willing to overcome her fear of a long-haul flight and I wanted to share here the tips I had ready for her to help others too.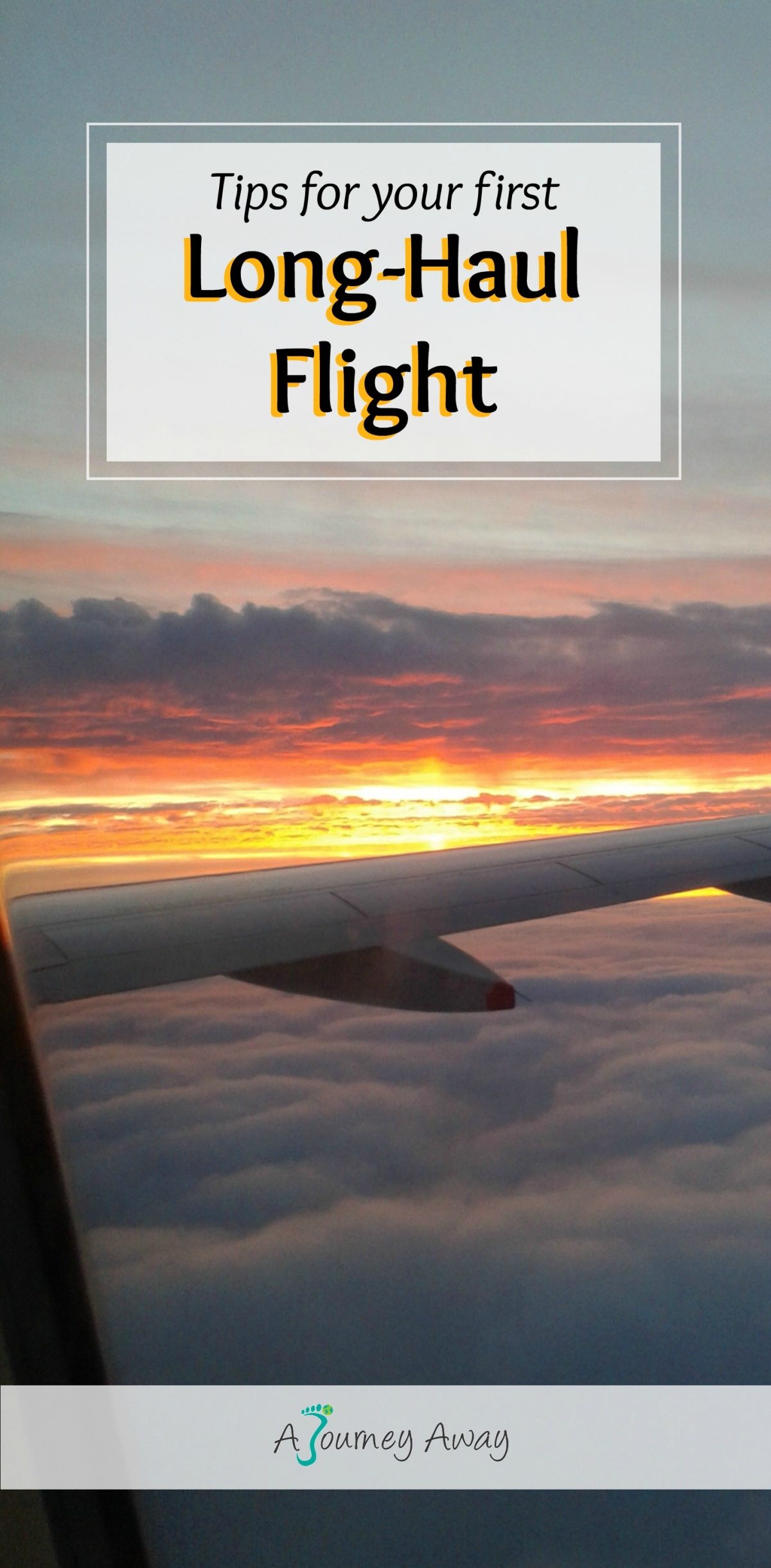 Before your trip
Before you even book your flight, research the requirements you need to meet to enter the country. Depending on where you come from, where you are flying to and how long you are staying there, you might need a visa. In the case of stay of less than three months in the US, you need to apply for an ESTA if you are a citizen from a country that qualifies for the visa exemption program.
We like booking our flights on Kiwi or Momondo which both usually offer good prices.
Luggage
Visit the airline website to check the luggage policy (weight and dimensions). Usually, a hold luggage is included in the price for an oversea flight. Sometimes, you are allowed a hand-luggage, which would be a small suitcase or a backpack, as well as a personal item (laptop bag or purse for example).
If you choose to check a suitcase, make sure to pack a few things in your hand luggage, like:
– hand sanitizer/wipes (a plane isn't really the cleanest place on earth)
– earphones (airlines sometimes provide some but they will not be as good as your favourite ones)
– eye mask and pillow if you think you can sleep or at least rest for a while
– an external battery (you might not have access to a socket on the plane)
– motion sickness medication if you know that you are prone to it
– entertainment
– snacks
Of course, you will need all your important papers and your passport handy. Remember also to keep your liquids under 3.4 oz (or 100 ml).
Read more about our travel essentials
At the airport
Allow enough time to check-in, if you haven't been able to do it online beforehand (it's not always an option) and go through security. If you are very early, take the time to stroll since you will be sitting for long enough once in the plane. When checking-in at the airport, you might already be asked to provide the address that you will be staying at and if you have a proper visa.
During the flight
You will thank yourself for having picked the right outfit. Make sure that you wear something that you feel comfortable in and avoid tight clothes (you will definitely see people wearing workout clothes for example). It is also a good idea to wear layers to be able to adapt to the temperatures. I usually like to wear something with short sleeves and bring a cardigan and a large scarf.
Most overseas flights offer free meals on board, but you could also have to pay for the smallest snack, especially with low cost airlines. You can easily check on the airline website if they do offer free food during the flight. I forgot to check before leaving and found out the hard way that Norwegian Air doesn't have any food for free on long flights for example. Either way, it is always good to be prepared and have your own snacks. I usually like to have nuts and dried fruits (it's filling enough and doesn't take much space in a purse).
Make sure that you drink enough water too or what you think will make you feel good. I personally stay away from hot beverages to prevent hot flashes and I also avoid fruit juices and sodas that never make my stomach feel good anyway.
Every plane doesn't have personal screens with films either. That was not the case for most of my flights between Europe and the US, but I did have to manage with a ridiculously small and poor quality screen once that only offered a couple of channels, like a tv (I think it was Norwegian airlines). I remember being surprised too on a Condor flight when only two films were available for free on an 11-hour flight. There again, be prepared: make sure you have films on your phone/laptop (and an extra charger), books or other entertainment to keep you busy during the flight.
Layover
When looking for a flight, you might not have the choice of a direct flight. I know the idea of having to go through 2 take-offs and 2 landings can seem dreadful but it doesn't have to be. A layover will at least allow you to stretch your legs and recharge your electronics. If you can, go for a 2 or 3 hour-long layover. A shorter break might make it stressful to reach your next plane on time (especially if you have to go through security and check your luggage again) and a longer one will drain all your energy. Last year, I had to stay for 10 hours in New York by myself between two flights and I don't ever want to do it again. By the time I boarded my second flight, I was exhausted and I had finished all my snacks (and there was no free food on my next 7h flight to Paris).
If your layover is in the same country as your final destination, you will have to go through immigration and it might take you some time. Once at your destination though, you will be free after getting your luggage.
As far as checked luggage, usually if your flights are operated by the same company, you should not have to worry about it until you reach your final destination, unless your layover is in the country of your destination. You can easily get confirmation when you check-in.
Going through immigration
Before landing in the US (and in some other countries too), you will have to fill in a quick form (Custom declaration). It is even compulsory for American citizens returning home. You will need your flight number, your passport number as well as information about yourself and your stay in the US.
You will need to hand in this form to the immigration agent. At this point, you will also need to answer a few questions about your stay. For example, you'll be asked the purpose of your stay, where you will be staying (exact address) and if you have a visa/ESTA. The agent will also take your fingerprints and a picture of you before stamping your passport and letting you go.
How to deal with jet lag
As soon as I have reached my boarding gate (or when I board the plane at the latest), I like to switch my phone to my destination time and force myself not to think about my current time any more. Knowing your new time as soon as possible will allow you to start training your mind and maybe adapt your eating and sleeping times while on the plane.
For a first long flight though, chances are that you might have a hard time sleeping. I know I did for a while. The day before you leave, you can check what time it will be at your destination when you leave and sleep more or less accordingly the night before your flight.
The first few nights might then be a bit difficult. You can try to avoid looking at the time if you wake up in the middle of the night and force yourself to stay in bed until the morning. If you get up, your body will be completely awake and alert and you will get tired early in the day. It will only take longer for you get over jetlag. You will probably be so excited to be in a new country though that I'm sure you will be able to enjoy it from the start.
That's it for the main questions. I hope it helps, feel free to ask if I forgot to cover anything!
Note: there are affiliate links in this post, meaning we get a small commission if you place an order on the website through one of the links but to no extra cost for you.