Our Travel Essentials
Ever since the moment we met in Paris five years ago, Simon and I travelled quite a lot. When we were leaving apart in different countries, we would visit each other, we went on holidays together and more recently, we spent six months backpacking through Asia. Even though you don't pack the same way for a week of holidays or a long-term backpacking trip, we have developed some habits and there are a few things that we can't travel without anymore.
This post is also available in:

Français (French)
All of the items listed below are products we often use and love. They are all compact and fit in our backpacks for our six-month trip.
Sleeping bag liner: We both took this sleeping bag liner on our long trip although we weren't sure how often we were going to need it. I was actually very happy to have it when staying in hostels, in some guest houses where I was doubting the cleanliness or when we went camping.
Hanging luggage scale: Have you ever struggled trying to weigh a suitcase or a backpack with a regular scale? Well I have and this hanging scale is just perfect for any kind of luggage. You can even change the unit to make sure you don't get confused with conversions if needed.
Microfiber towel: Hostels and Airbnb accommodations don't always provide towels so we wanted to be prepared and bought these microfiber towels. To be honest, they are not the nicest to use but they are very compact and great for travelling. We also used them as beach towels a couple of times.
Sony camera: We hesitated a lot to bring a "bulky" camera on our backpacking journey. We eventually got this Sony camera and there wasn't one moment when we regretted our choice. The camera and our three lenses did take a lot of room but it was worth it all the way. Pictures are precious memories and we are happy good quality ones. Unfortunately, we had to sell it after our trip, but I miss it a lot!
Travel Bottles: These silicone bottles are a must-have. They are good quality so you don't have to worry about them breaking and they are small enough for carry-ons. They are so practical that I'm now using them on a daily basis, even when I'm not travelling.
Essential oils: I love essential oils and I take them everywhere. They can be very useful when travelling too, like tea tree oil which is antiseptic or lavender oil that is great for sunburns (add aloe vera and get the perfect combo!).
Read more about essential oils for travelling
Pocket laundry wash leaves: These came in handy more than once when we didn't have access to a washer in our Airbnbs (laundry soap was usually provided with the washer) or when our hotel's laundry service was too expensive. They couldn't take less room and they go a long way. We also had the shampoo version which isn't great for long hair though and the shaving cream one too that Simon liked.
Packing cubes: If I had to pick only one thing from this list, it would be packing cubes. They help you keep organised and save room, especially if you roll your clothes inside instead of folding them. They can make you save time too since you can go through your things without emptying your suitcase completely and make the packing process easier. There are a lot to choose from and I would recommend those that have nets so your clothes can breathe.
Portable battery: Portable batteries are a must-have while travelling, especially if you rely on some apps like us and google maps.
Share this article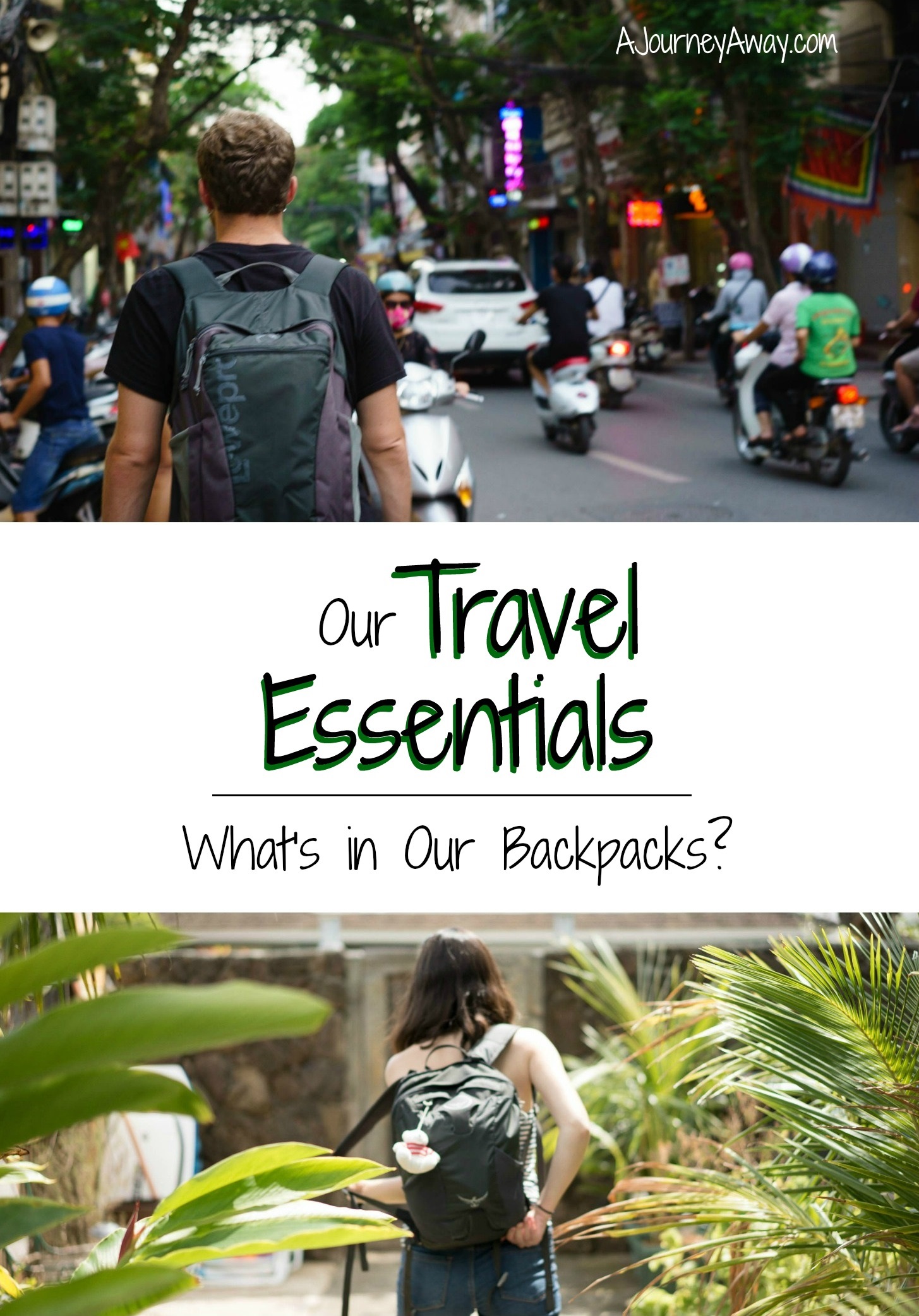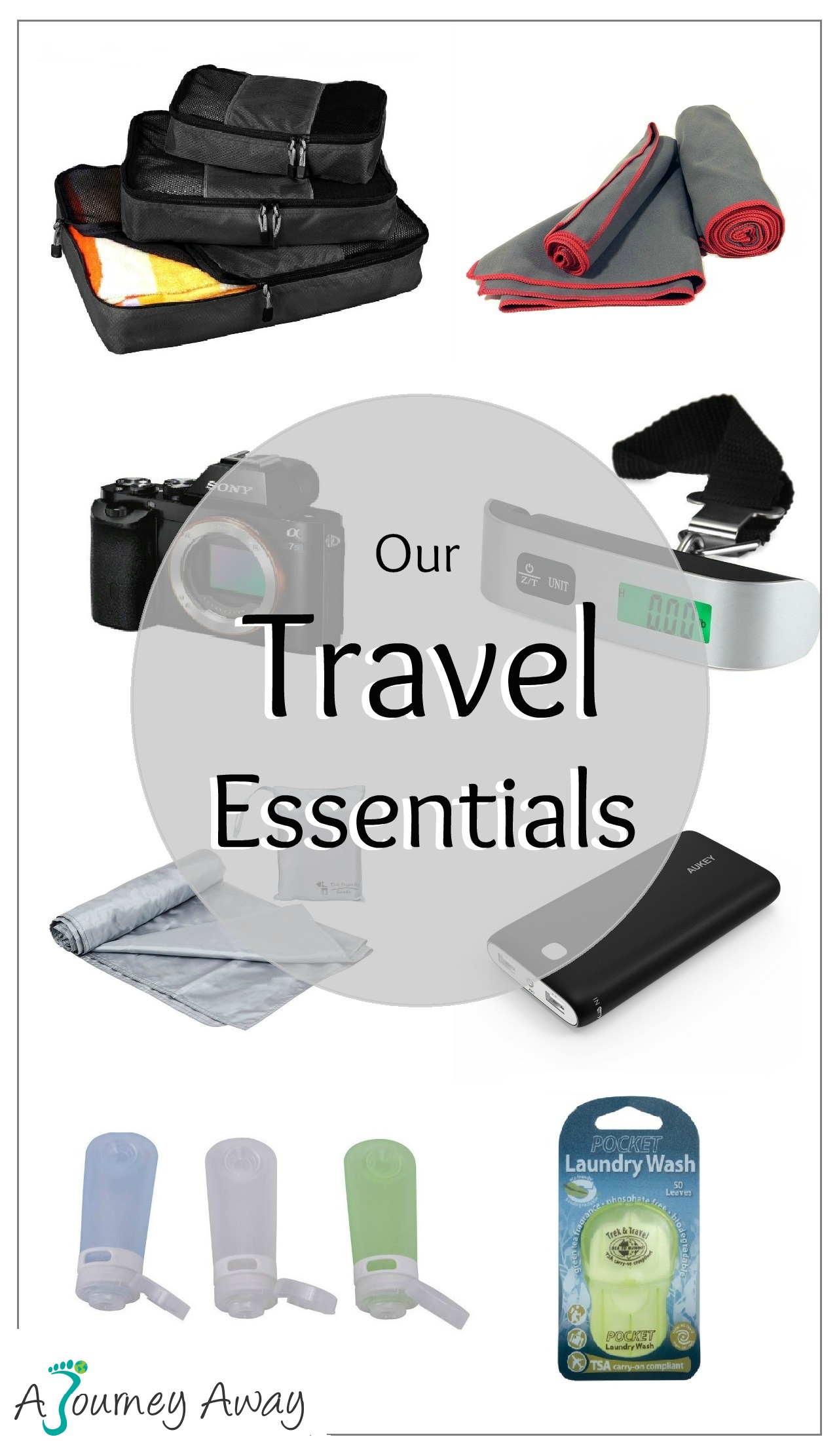 Note: there are affiliate links in this post, meaning we get a small commission if you place an order on the website through one of the links but to no extra cost for you.