One Day in Kandy, Sri Lanka
Kandy is an important city in Sri Lanka and we didn't want to miss it. As well as being a perfect starting point for a beautiful train ride to Ella, Kandy has a lot to offer culture wise. With two weeks in the country though, big cities were not our priority. We had only one full day in Kandy and made the most of it.
This post is also available in:

Français (French)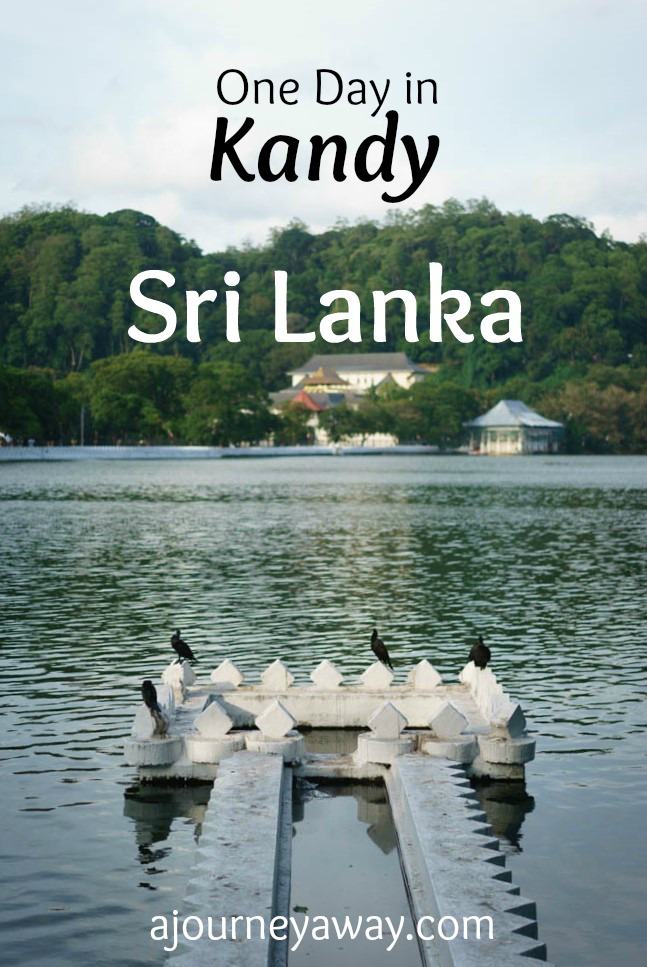 We had spent our first couple of days in the country in Negombo. After nearly six months of full-time travel, the fatigue was more and more difficult to handle and we naturally decided to take a taxi to Kandy. Sri Lanka having public transportation means among the cheapest in the world, a taxi was not the most budget-friendly solution. We ended up paying $65 for a three-hour drive when it would have been a couple of dollars to take the bus. We didn't regret it for a second though. Like a large majority of locals, our driver spoke English very well and it was a good opportunity to learn about this country that we quickly grew to love. We were even lucky enough to pass an elephant on the road, probably on its way to a temple for some ceremony according to our driver.
After checking-in at our hotel, we enjoyed a quiet evening and planned our one-day exploration of the city.
The ceremony of the tooth
This is the most famous attraction in Kandy. The ceremony takes place three times a day at the temple of the tooth. We had heard positive accounts about the event but we eventually experienced it very differently. We attended the 9 am ceremony and found ourselves in a giant crowd of locals and tourists trying to make their way to catch a glimpse of the sacred tooth of the Buddha. We thought it was very overwhelming and even difficult to perceive the religious character of the event. The temple and its grounds though are beautiful and worth seeing.
Cafe Aroma Inn
After this ever so peculiar experience, we felt like we needed a break in a calm place. Kandy is a busy city and its streets aren't exactly quiet. A quick walk down Colombo street took us to the Cafe Aroma Inn. This hotel and restaurant really felt like a treat. From their service to the coffee, everything was fancy. It was just the kind of break we needed after the chaos of the ceremony of the tooth.
The Devon restaurant
Randomly exploring Kandy streets quickly made us hungry and we started to look for a place to have lunch. After looking at the menus of several restaurants, we ended up at the Devon Kandy restaurant and it was quite an experience again. We discovered a huge and very busy place where we were pretty much the only foreigners. A couple of other tourists came in but left as fast as they had arrived. We were served good traditional Sri Lankan food with cutlery. We were happy to use our fork and knife while most people around us were eating with their hands, or I should say with their right hand in line with their tradition. We really felt in the heart of Sri Lankan culture.
Bogambara lake
We then headed to the pretty area of this man-made lake. It offers a nice setting for a stroll. You will also notice the same beautiful "cloud walls" as at the temple of the tooth.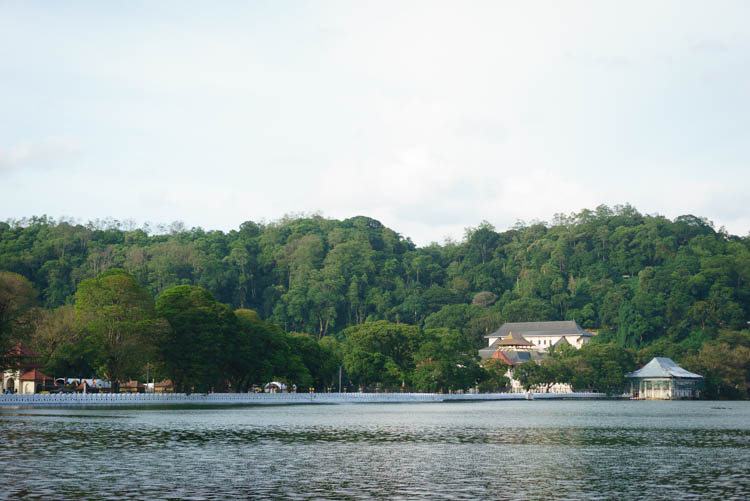 Royal Palace Park
We spent the rest of the afternoon in this pretty park. It is located uphill, across the lake from the temple of the tooth and seemed to be a meeting point for love birds. You can also catch a glimpse of the lake between the trees. I was happy to have found this quiet place within the bustling city. We took our time there before slowly going back to our hotel and get some rest before the long journey to beautiful Ella the next day.
In the end, we didn't really find in Kandy the same laid-back pace of life we loved in other parts of the country. That being said, we definitely liked the cultural and traditional aspects of the city.
Note: there are affiliate links in this post, meaning we get a small commission if you place an order on the website through one of the links but to no extra cost for you.