Exploring Old Phuket Town
Phuket is one of the paradise places we were lucky to visit. The week we spent there was filled with food discoveries, beach time and we loved the quiet Rawai area where we were staying. Although we did spend most of the time exploring the South of the island, we decided to take a day to drive up North a bit to visit Old Phuket town. You don't need a lot of time to see the heart of the little town but the streets are all so cute that I was not disappointed.
This post is also available in:

Français (French)
Sunday street market
Located on Thalang road which is closed to vehicles for the event, the street market takes place every Sunday from 5 pm to 10 pm. It was our main reason to come up to the old town but we made a whole day of it to be able to walk the neighbouring streets as well.
I expected to find souvenirs there but although you can find some trinkets, most of the stands were food. Everything looked appealing so we couldn't resist and we tried a couple of snacks, still full from our late lunch that we almost regretted. Simon was even able to find this Chiang Mai noodle dish (Khao soi) he liked so much and brought some back for dinner.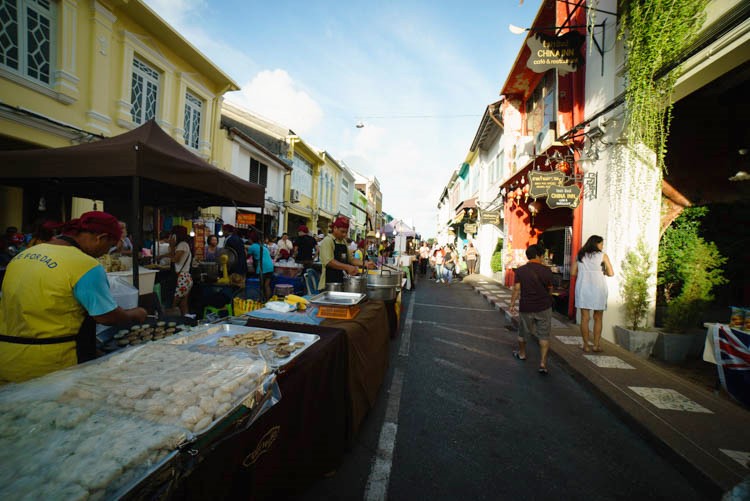 In addition to a live singer, several other services were offered on the road like ephemeral tattoos or even a hairdresser. It was a busy but happy place.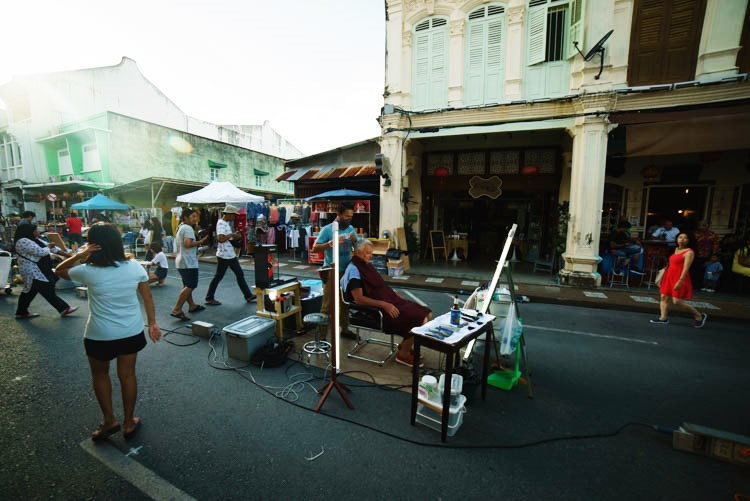 Golden dragon monument
Hai Leng Ong statue sits a little further down Thalang road. It is said to represent as well as protect Phuket island. Considered as a place of worship, some locals still make offerings to it. It's also located next to a park where people sometimes practice yoga.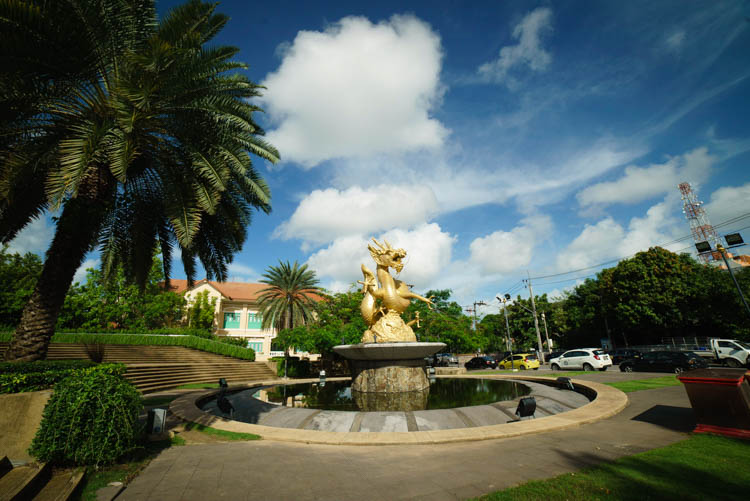 Street art
This is not what you would think about at first but there is a lot of street art in the heart of Phuket town. From Phang Nga road to Krabi and Dibuk roads among others, you can even make of it the purpose of a stroll through the old town streets. Luckily, they are not degrading any of the town's beautiful and historical buildings but they are rather adding to its charm.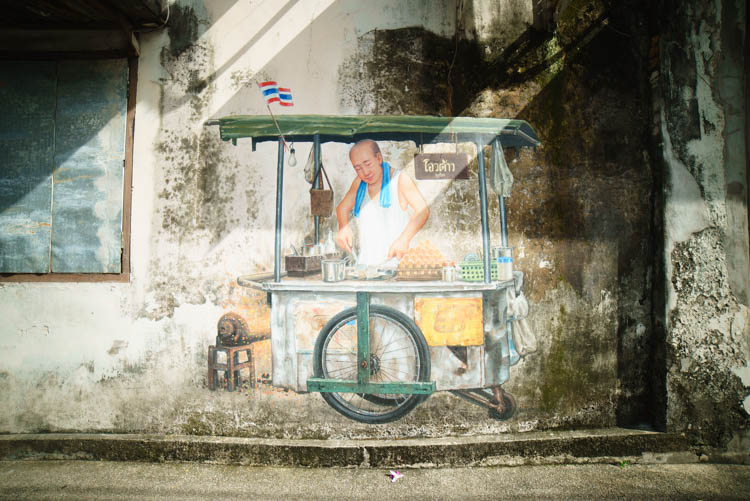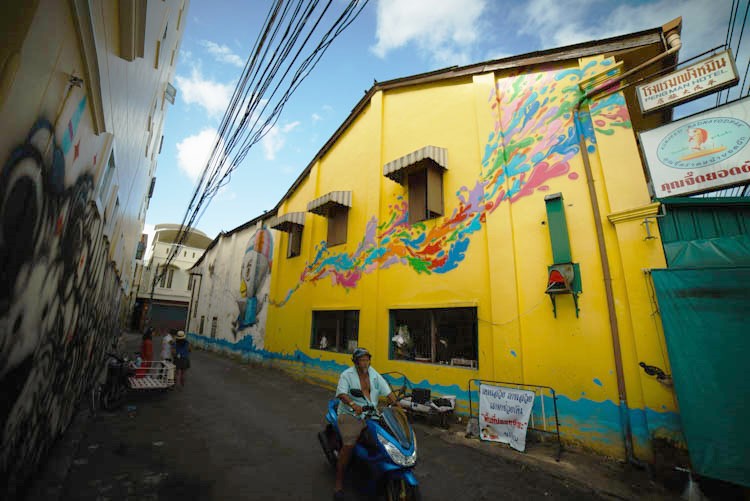 Architecture
The old Phuket town will definitely make you travel. When I first saw the colourful houses of the main streets, I thought of the image I have of Cuba, although I have never been. In fact, the town has a more European feel with its strong Portuguese influence. Phuket's history is also marked by Chinese immigration and it shows in the architecture too.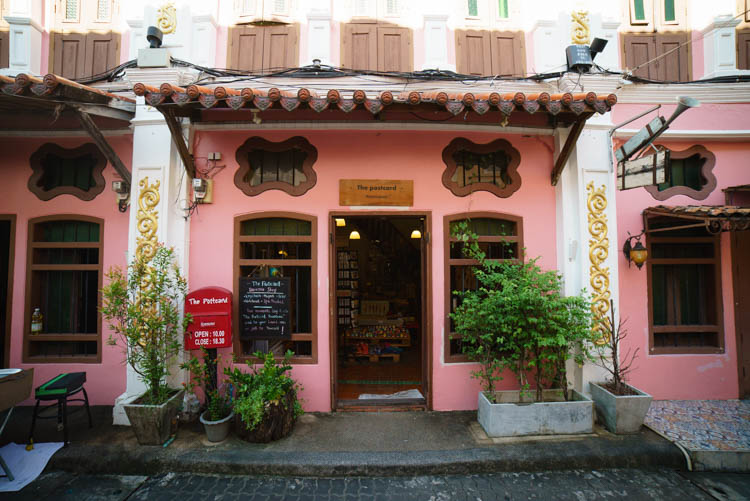 Food
If you plan on going to the market, you should definitely try the food there. We saw sweet and savoury snacks as well as complete meals and i was even easily able to find vegetarian options. We arrived in the old town a bit early for the market and decided to sit down at a restaurant to grab a bite. We chose the Tom Yum Goong restaurant which serves tasty traditional Thai food. We also loved its decoration with diverse books one one side and a selection of wines for sale on the other.
Temples and shrines
You don't need to walk very far to see beautiful temples in Phuket town. I had heard about a pretty Chinese shrine located within the Old Town, the shrine of the Serene Light. We ended up finding it rather randomly since it is right next to the Tom Yum Goong restaurant, on Phang Nga road. The entrance is marked by a heavily and colourfully decorated arch leading to the shrine at the end of an alley. We were surprised to be the only people there. The place is quite small but cute and very quiet.
Share this post