A Visit to the Handunugoda Tea Estate
Mirissa is a very pretty area in the South of Sri Lanka. Let's be honest, there is not much more to do there than relax on the beach unless you're willing to drive away from the little town. As much as we loved Mirissa, its beach and its atmosphere, we were also happy to go explore the area.
This post is also available in:

Français (French)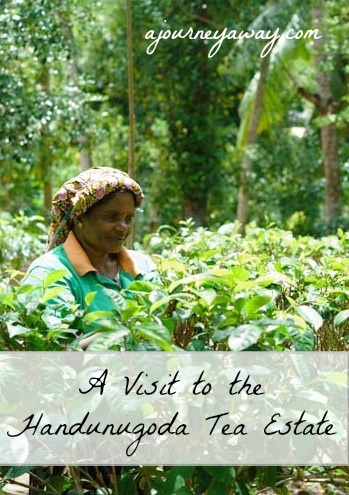 We had found a rather nice guesthouse, just a couple of minutes of walk away from the beach, held by a lovely Sri Lankan couple. Their son, the tuk tuk driver of the family, offered several times to organise activities like whale watching, which is very popular in Mirissa. August not being in the right season for whale watching though, we were not so interested. He was finally able to catch our attention when he suggested taking us to a tea plantation, especially after we had been so disappointed with the tea factory that we visited in Ella.
The estate is located roughly half-way between Mirissa and Galle and it took us about 30 minutes of tuk tuk to reach the place. The drive was really pretty along the ocean. When we arrived, a guide from the plantation immediately greeted us and started showing us around. He was friendly and explained a lot about the plantation. We learned about all their different tea bushes and we were also able to see the rubber and cinnamon trees they were growing.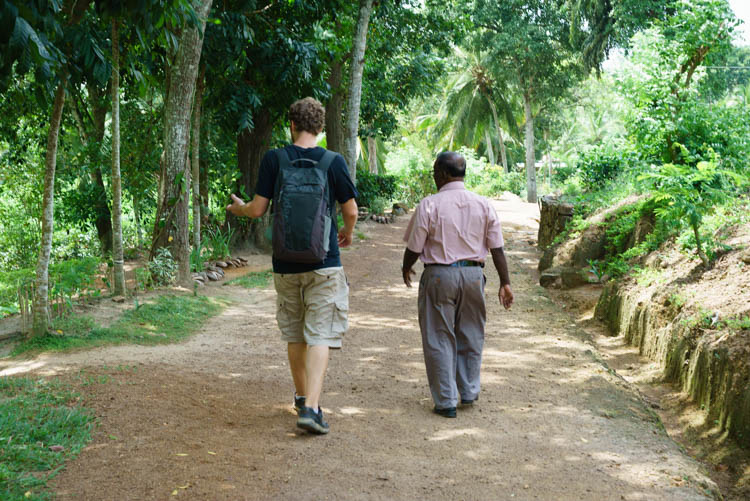 We were particularly surprised to see how they picked the leaves for their white tea. This tea is what the plantation is the most famous for and they make it with a particular care. The tea pickers were wearing special outfits and gloves and were precisely cutting the leaves with scissors without touching them.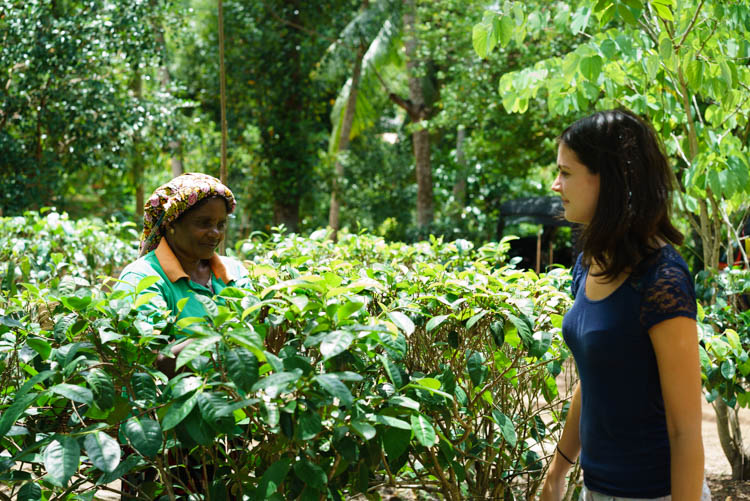 After our walk, we had a seat in a cute patio to taste some tea. We tried a good black tea paired with a piece of chocolate cake that completely took the bitterness of the tea away. It was a very nice surprise for a free tour!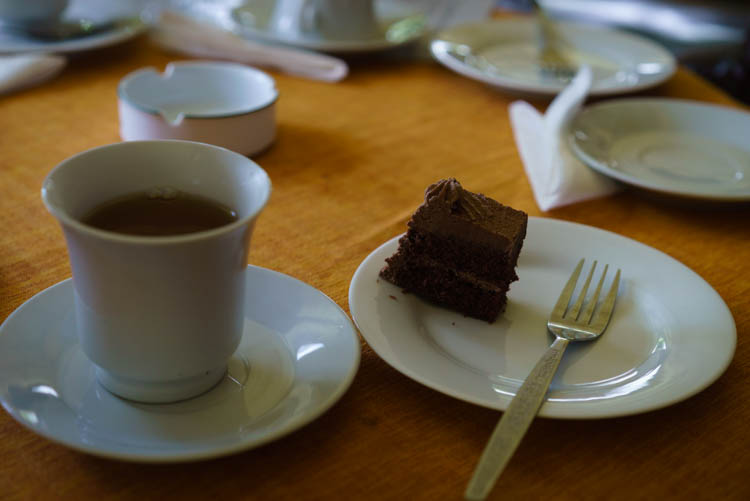 We then headed to the factory. Nobody was working there at the time but the guide showed us how all the machines worked. Fun fact – one of them even came from the manufacturer that built… the titanic!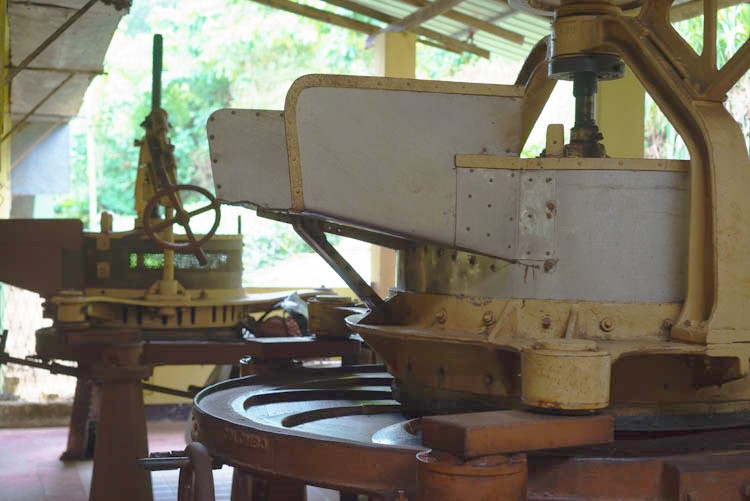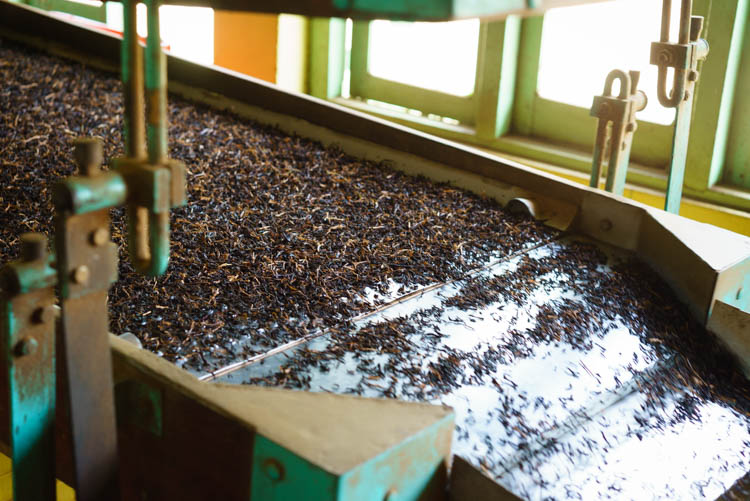 The tour ended with a stop at the shop where we were able to taste all of their teas. We couldn't resist and left with some lemongrass and chai tea (the famous white tea being a bit pricey) thinking we would worry about somehow fitting them in our backpacks later. It was overall a very nice experience and we were very happy about the visit.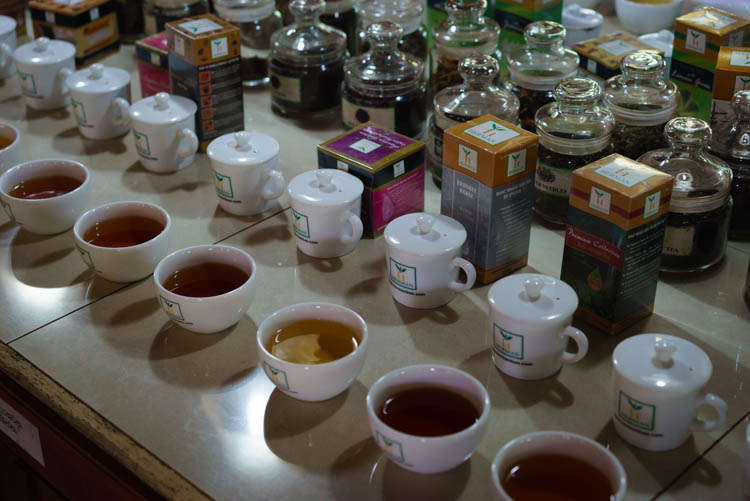 Handunugoda Tea Estate
Tittagalla, Ahangama,
Sri Lanka