What Not To Miss In Hoi An
Hoi an is a very small town but the city and the area have enough to keep you busy for a few days. It's famous for its silk lanterns (probably the main reason why I wanted to go!), but also for its shopping opportunities. There is an endless number of shops selling art crafts, bags and clothes. This is the place to go if you want tailor-made clothes (if only I had just a little bit of room left in my backpack..!).
This post is also available in:

Français (French)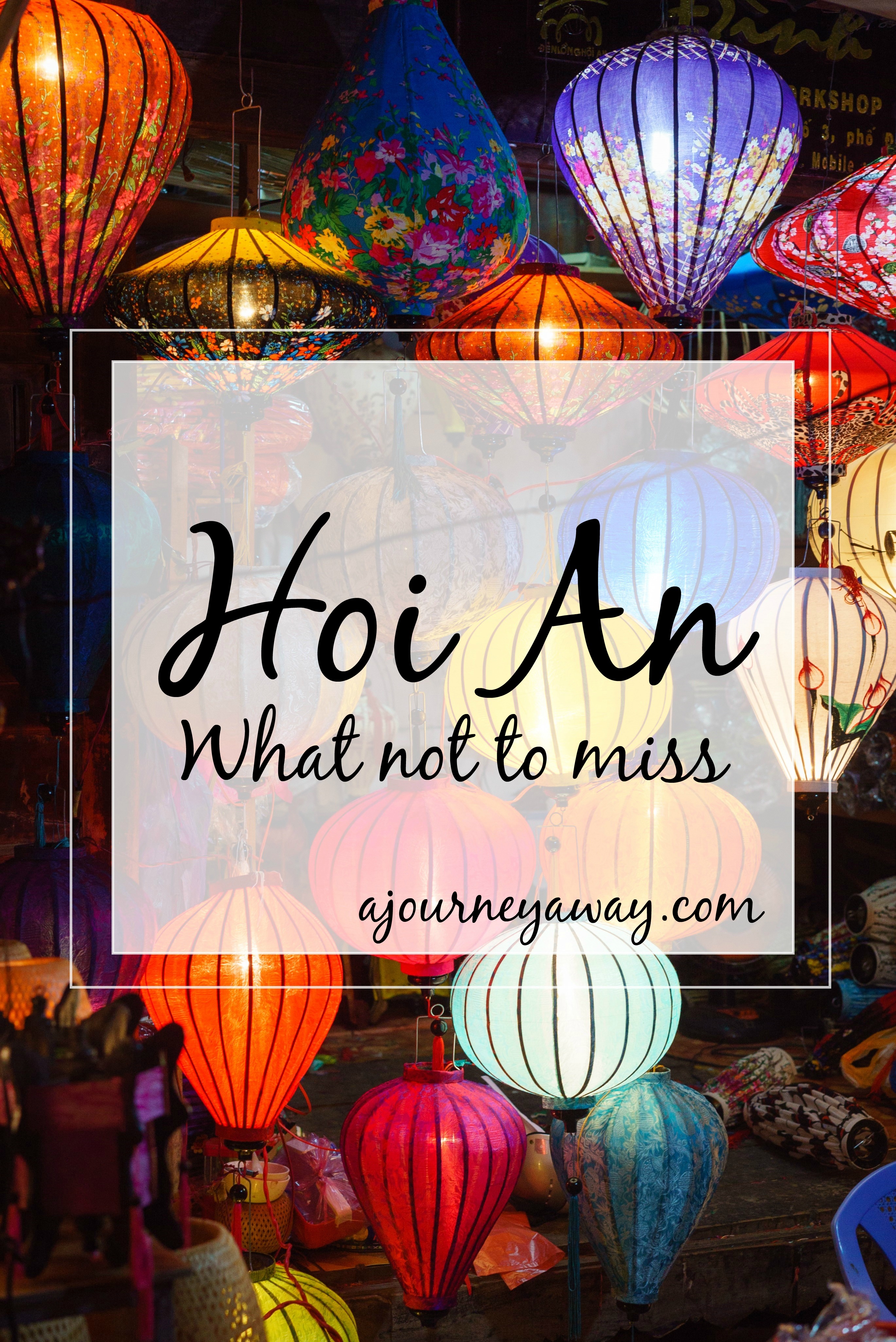 We spent 3 full days in this lovely city that won us over in seconds with its quaint and romantic atmosphere. We had fun walking in the streets lined with all kinds of colourful shops and even if shopping is not necessarily our thing, I did find really nice earrings (my souvenir from Vietnam) that I got for a good price after bargaining.
There is of course more to do in Hoi An than shopping like the following places you can't miss.
The ancient town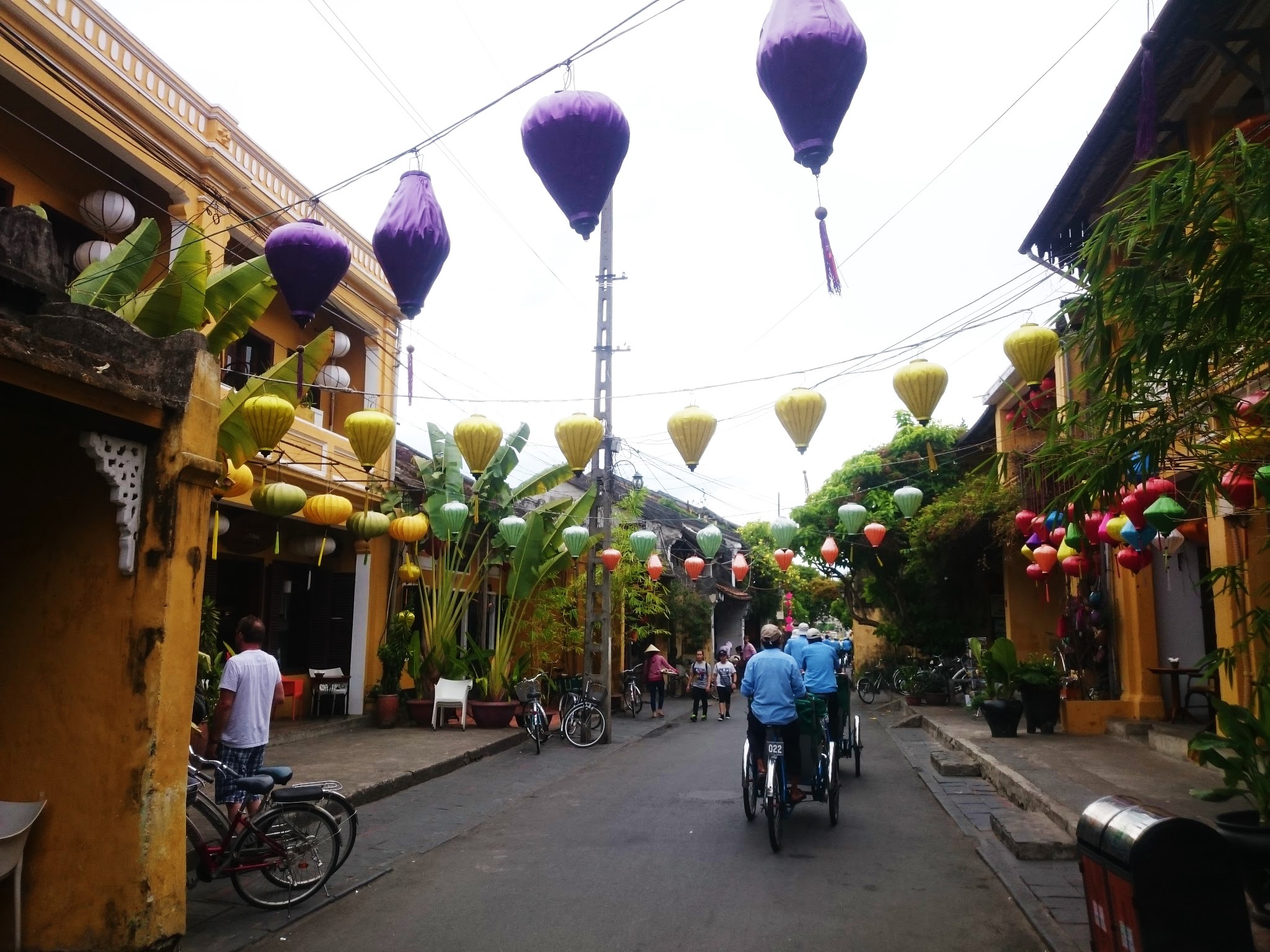 Hoi An has a special system where you can pick 5 out of the 22 sites (museums, assembly halls, old houses and others) to visit for 6$ per person. Tickets can be bought at one of the booths in the downtown area and are valid for 24h. We went to Quang Trieu and Phuc Kien assembly halls. They looked like pagodas to us but the latter was particularly nice because of the pink colour of the building. The only thing I regretted is that there wasn't really any historical information about them. We also visited the old houses of Tan Ky and Phung Hung and these were my favourite to see. The houses are a couple of hundred years old and are still held by the same families. They even offer you some tea and give some information about the place. The last thing we chose to see with our tickets was the Japanese bridge. It has a nice architecture and we're always happy to be reminded of Japan but crossing it honestly isn't so interesting.
Hidden beach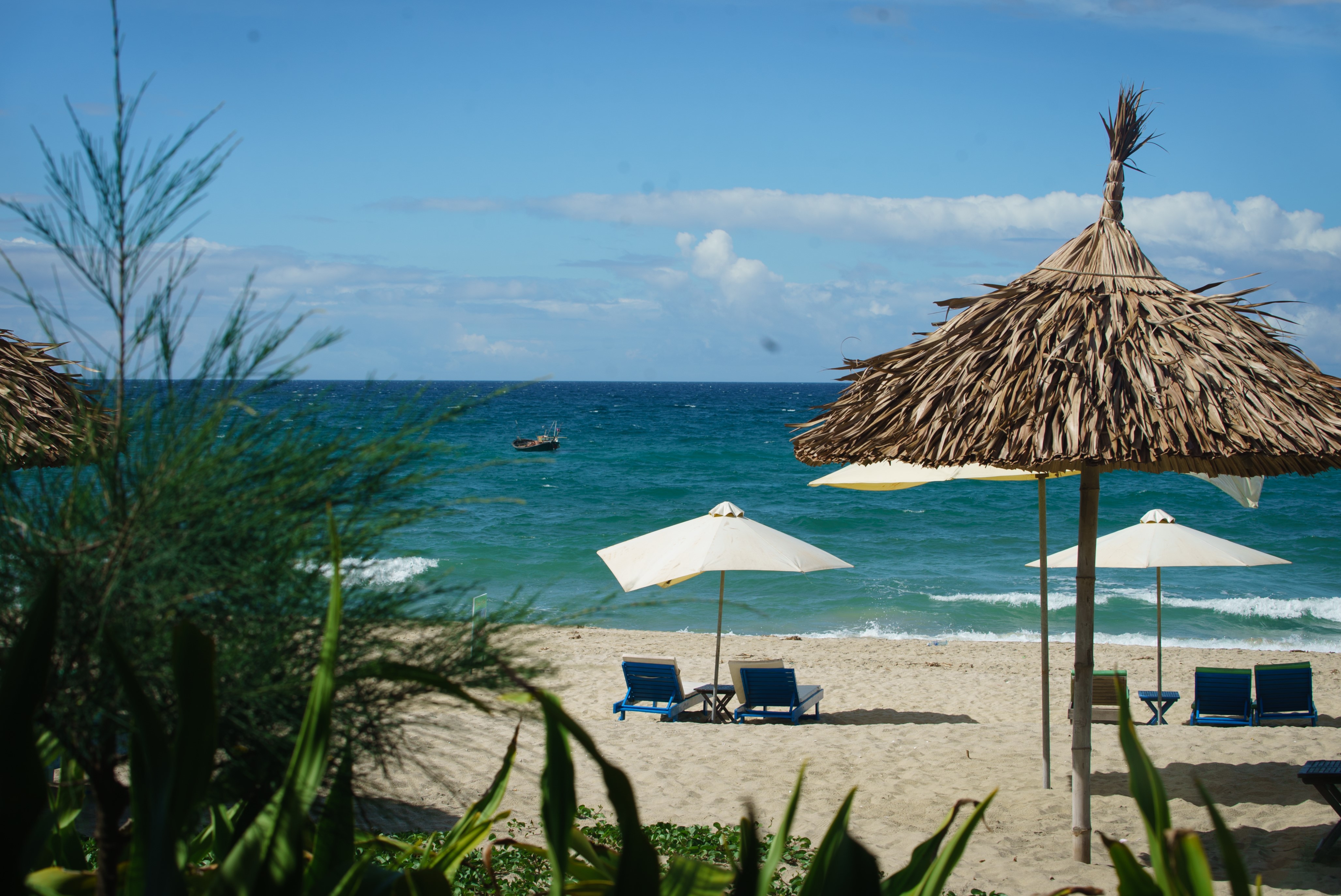 Going to the beach from Hoi An is very easy and the best way to go is definitely by bike (you can rent or sometimes even borrow one from most of the hotels). Riding to one of the beaches doesn't take more than 30 minutes and the road is very scenic, going through rice fields. The main beaches are An Bang and Cua Dai. We chose a less famous one called Hidden beach and located between An Bang and Cua Dai. If it was once well named, it's not much of a secret today even if most people go to An Bang. The beach is not really indicated on the road but not hard to find and we arrived at the Hidden Beach bar/restaurant, which is also a spa and clothes shop with a gorgeous view. After a good lunch, we were able to enjoy the deserted beach on the beds available. The beach and the bar are very calm early in the day and become busier after 4 pm so everyone can be happy there.
The night market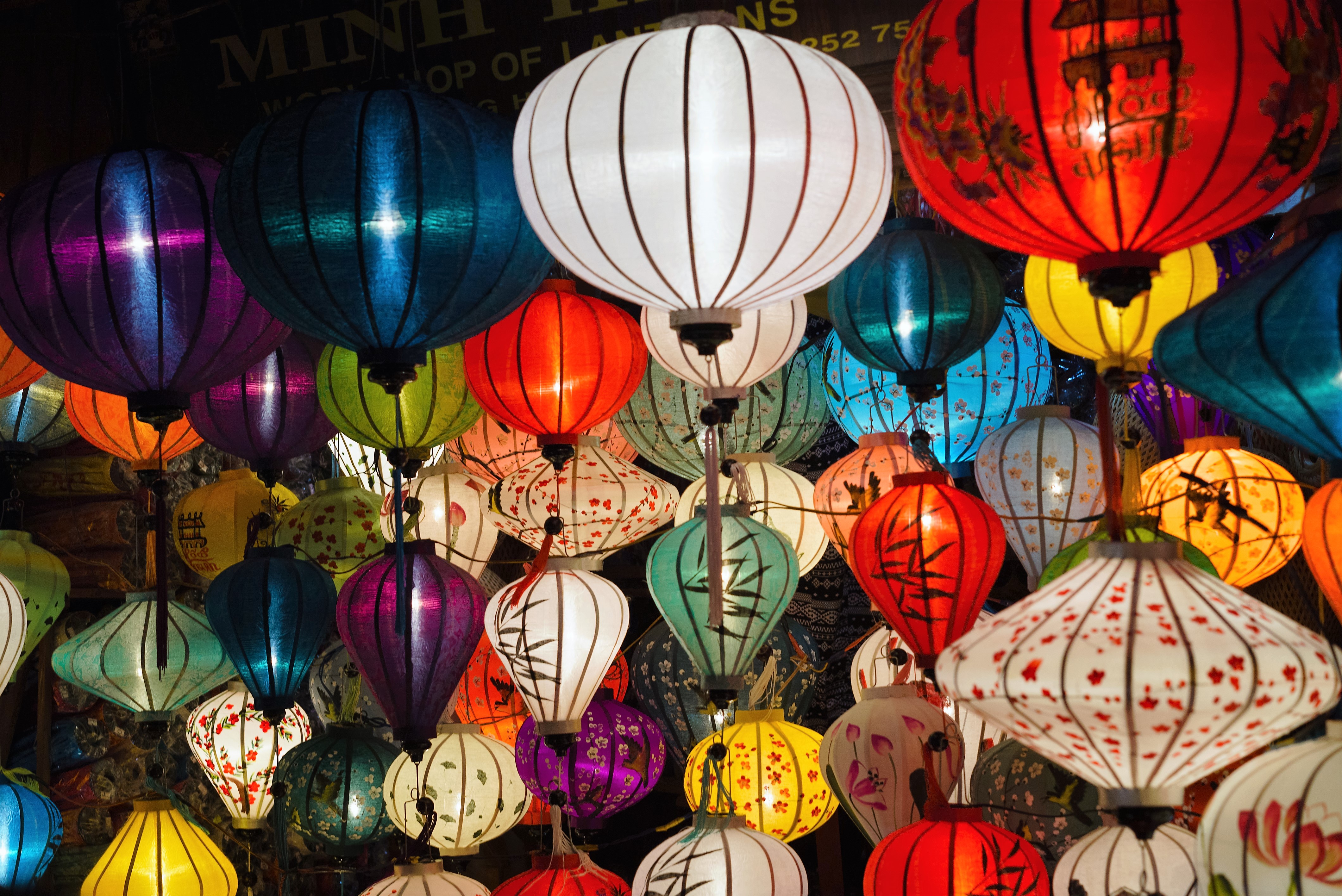 The night market is located on An Hoi Islet and is open everyday from 6 pm to 9 pm. You can see lanterns everywhere in the street of Hoi An but the night market is definitely the place to go to see them at their best. Several stalls are selling them and they're simply beautiful to look at.
The market also has all sorts of souvenirs, food and is located next to a lot of different restaurants.
Tra Que herb village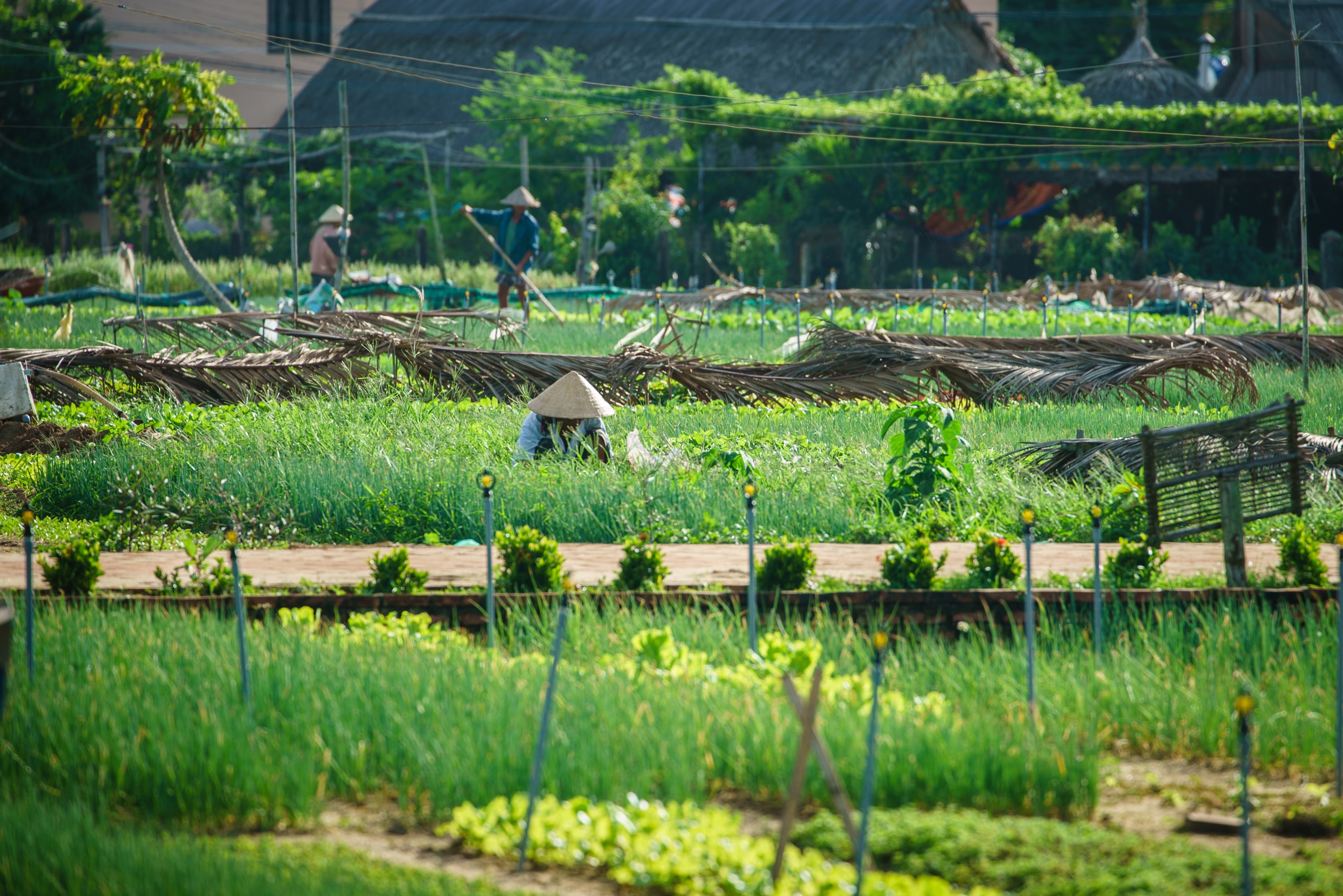 Tra Que is a kind of island village where people grow herbs. A lot of tours offer a visit to the village and various activities there but we were happy to go by ourselves. It's a beautiful bike ride from Hoi An and it's a lot of fun to get lost in the small roads and watch people with their conical hats working in the fields. We went to the Water wheel restaurant which also organises cooking classes, farming sessions and bicycle tours. We were the only one at the restaurant and enjoy some wonderful vegetarian papaya salad, spring rolls and some kind of pork curry. While we were waiting for our food, they even lent us some conical hats so we could walk around the property. We loved how calm it was and stayed there several hours.
Hoi An itself is definitely a destination not to miss in Vietnam. It is pretty touristic but we felt like it was quaint enough to enjoy some genuine experiences too and we absolutely loved it.