Tea Tasting in Hong Kong
Asia is a paradise for tea lovers and I am definitely one. So when Simon had the idea of going to a tea tasting, I was all in.
This post is also available in:

Français (French)
We chose the tasting session offered by MingCha Tea House because it had good ratings. Located in the East of Hong Kong island, the place has no windows on the street. It's kind of hidden in a building with no signs to find it from outside. The tea master explains to us later that there used to be a sign but it has been stolen.
We arrive in a shop where our tea master Tomoko, a passionate Japanese woman now living in Hong Kong welcomes us warmly. It's a nice shop with different kinds of tea and even chocolate and honey, with tables arranged in the middle and a lot of tea ware scattered everywhere. There's only one other person for the tasting.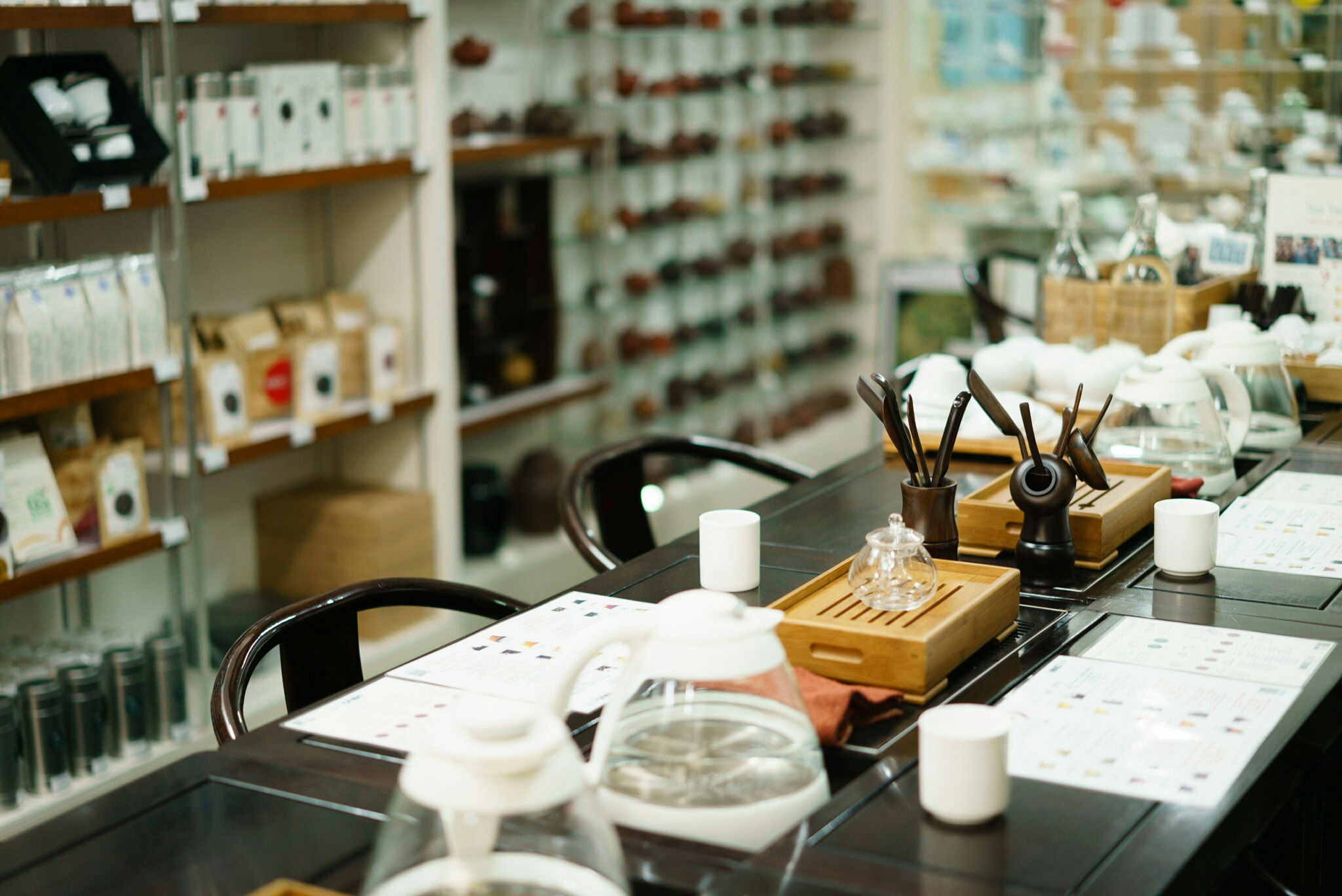 The class begins and we learn how to brew tea the Chinese way and how to use the different tools. We each get to do it, using several kind of cute cups. We warm up the small teapot with warm water that we toss before adding the tea and covering it with water. It only needs to steep for 30 seconds to one minute depending on the tea. The same leaves can even be used several times and we can compare the taste each time. The result is a light and subtle tea but flavourful, just the way I love it. It's never bitter so there's no need to add sugar or milk like we do in the western world. I've always loved tea but I've also always been particular about it. I don't like steeping it too long because adding sugar or milk ruins the taste for me. I can't believe I've actually been drinking tea the Chinese way all these years, when people were looking at me funny, "no milk, no sugar? really?".
We get to try several teas. Some jasmine pearls, which are green tea leaves that have sit with fresh jasmine flowers for a while and then rolled by hand to form the pearls, a green tea with a nutty taste, a delicious peony white tea, a fruity oolong tea and a red tea, which we know best as English breakfast. We learn how each tea is made and the different processes of picking and drying the leaves. Tomoko has us add some rose buds for a very subtle flowery taste (it's so subtle I'm honestly not sure I can even taste it) and pair it with dark chocolate and a piece of toast with rose honey. We also learn about the properties of the different teas. Most are antioxidant, some are cooling, others are warming etc.
It's all about knowing how you feel and choosing the right tea to restore the balance of your body.
I love the idea and I think it's a shame we seem to have lost that aspect when importing tea from Asia.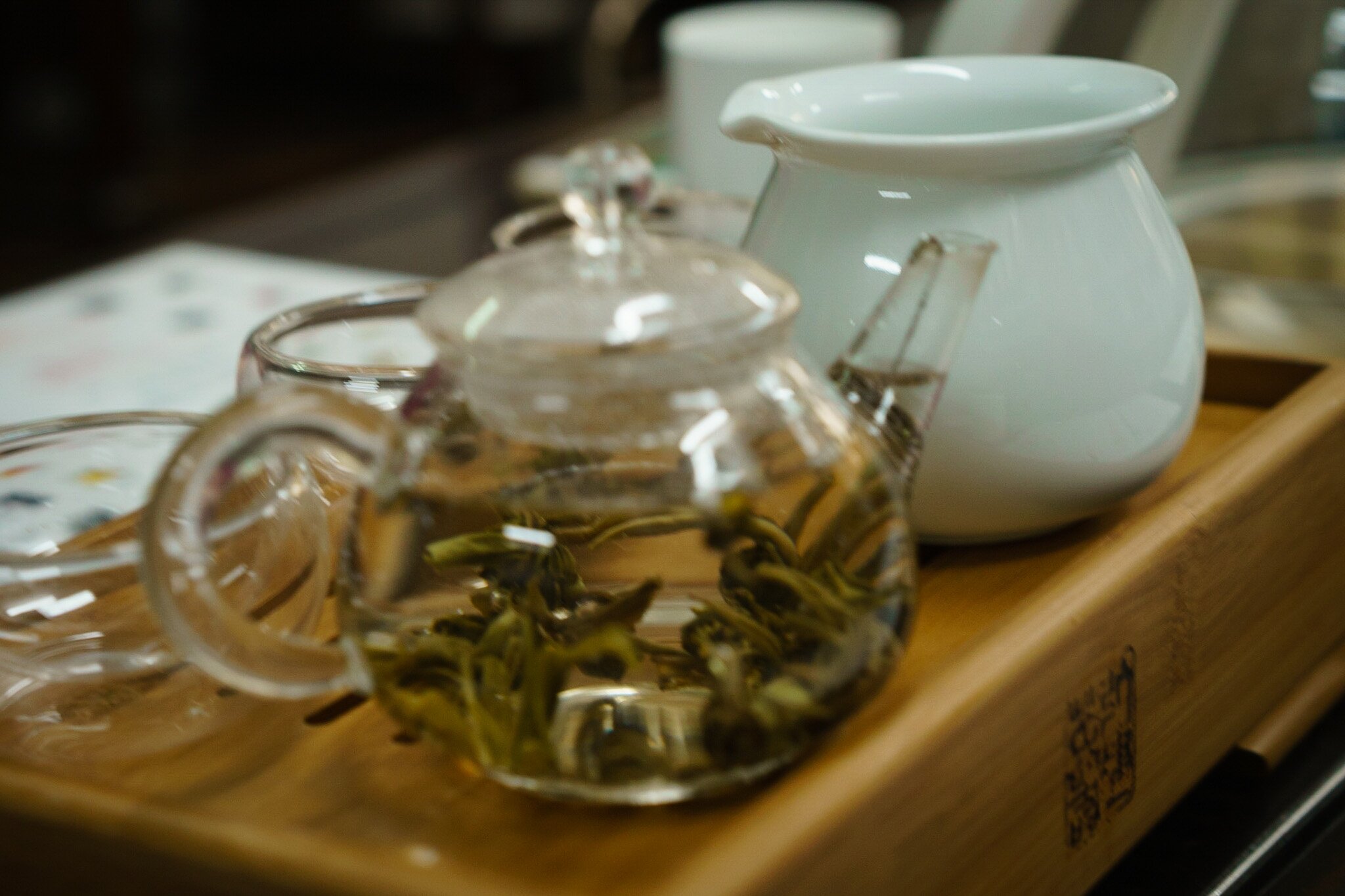 In addition to having a good time and learning a lot, we leave with a sample of jasmine pearls and buy a bag of the oolong tea we've just tried to enjoy later.
Where
MingCha Limited 12/F Wah Ha Factory Building, 8 Shipyard Lane, Taikoo, Hong Kong
Book a session (in English)
300 HKD per person