How much does it cost to travel Hong Kong?
If you have read this blog before, you might remember that we didn't exactly fall in love with Hong Kong. After a month in Japan, where the streets are clean and people are kind and helpful (even though they don't speak English), we ended up in the crowded and dirty streets of Wan Chai where I felt uncomfortable and stared at. It wasn't our favourite destination but we would still encourage other travellers to go and experience it by themselves. Although we met people who share our point of view about the city, a lot of people actually love it there and expats are countless.
This post is also available in:

Français (French)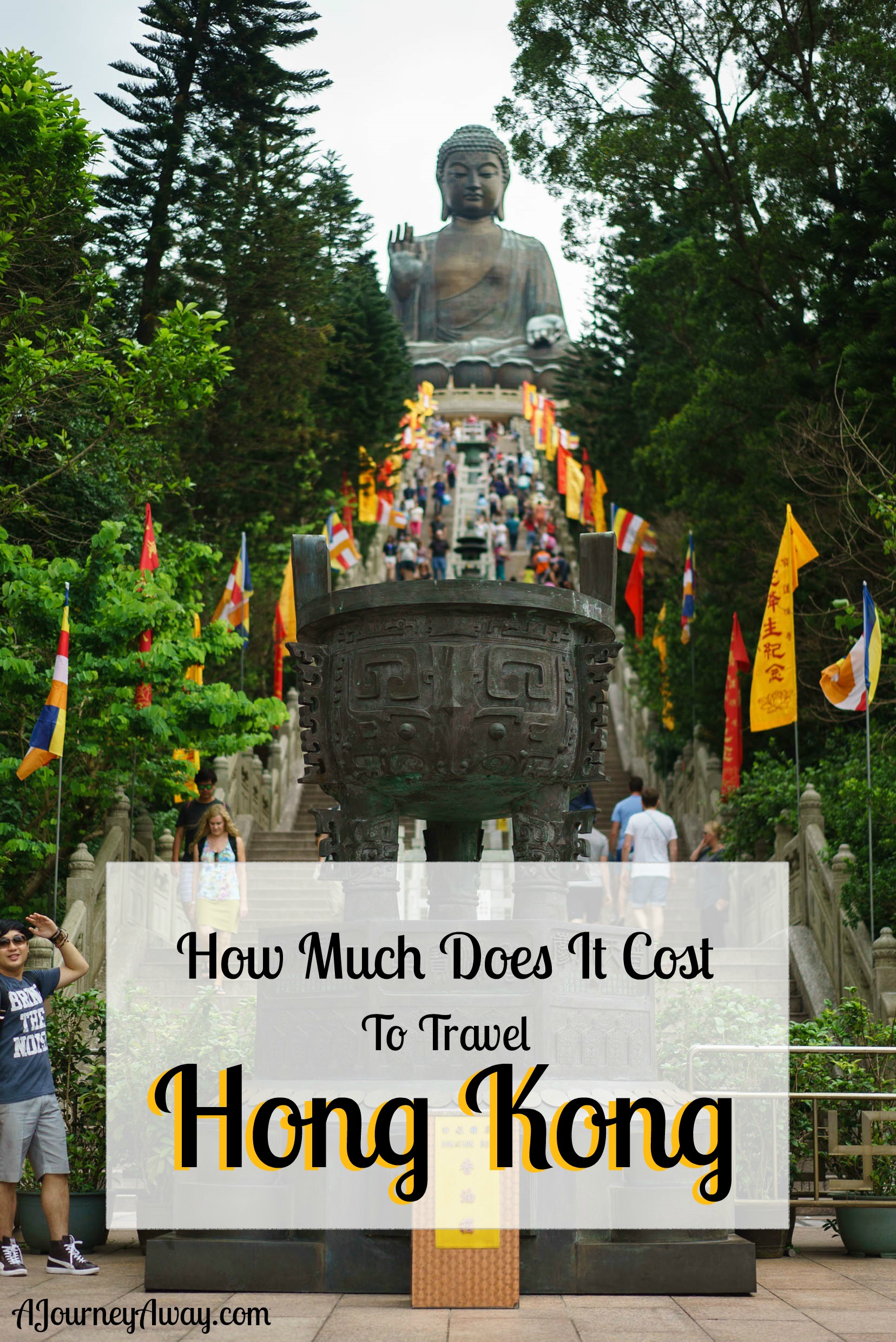 We initially had a budget of $30 per day and per person. We quickly realised we did not want to be tied to a strict budget, even if that meant operating a few changes in our itinerary in Asia. We remained budget conscious but we got rid of a few restrictions in order to fully enjoy our trip.
For two weeks in Hong Kong, or more exactly 17 days, we reached an average budget of $114.5 per day, or $57.25 per person.
Since we're travelling as a couple, the averages described below are for two people per day and they're actually mostly rounded up.
Accommodation: 49 USD
After Hawaii where we didn't have the choice for a few nights, we knew we were definitely done with hostels. Yes, it is nice to meet people and share travel stories. But it was actually more important to us to have a place that would be just for us and where we would be able to fully relax at the end of a busy day. If that's an option for you though, you can find cheap beds.
As far as hotels, prices are not so attractive. We eventually went with Airbnb again (if you are not signed up yet, you can do it here and get a $21 discount on your first booking). We found a place for $49 a night which was basically a studio flat without a kitchen. Having a kitchen is usually a good way to save money on food but it didn't bother us and we were happy to discover the local cuisine.
Hong Kong is a big city and we had to research it quite a bit to decide which area we wanted to stay at. We thought we would save on transportation if we chose one of the busiest areas like Wan Chai, on Hong Kong island. We did have easy access to some attractions and a lot of different restaurants, which we highly enjoyed. But we believe we might have had a completely different experience in the city had we stayed in a quieter area like in South of Hong Kong island.
Food: 52 USD
This budget can seem like a lot… but isn't food one of the best aspects of travelling?! We didn't have access to a kitchen so we would eat out at least once a day and get snacks for the rest of the day. Also considering that we weren't feeling so good in the city, we would really enjoy going to nice restaurants and didn't want to deprive ourselves. We discovered some nice local restaurants and treated ourselves with cali-mex food or burgers when we had cravings.
We also often hung out in coffee shops to unwind and work (on this blog for me while Simon was making progress on his portfolio for a future job) so our tea/coffee budget was much higher than usual.
Transportation: 6 USD
Although we did walk a lot, Hong Kong was definitely not designed for pedestrians. It happened more than once that we were completely lost trying to go between two places that were right next each other on the map. On one occasion, it took us forever to cross a building of shops and offices to reach a nearby park because of the confusing floor system and organisation of the streets. The difference of elevation sometimes even makes it difficult to only cross a street to reach the right place.
Luckily, the public transportation network in Hong Kong is very well developed. They have the MTR (subway), buses and tramways that are all easy enough to understand and use. The best way is to get an Octopus card which works the same as Oysters cards in London. You can buy it and top it up easily at any MTR station. There is a 50 HKD deposit fee that you can be refunded when you give your card back at the end of your stay. You can even use it as a means of payment in some shops.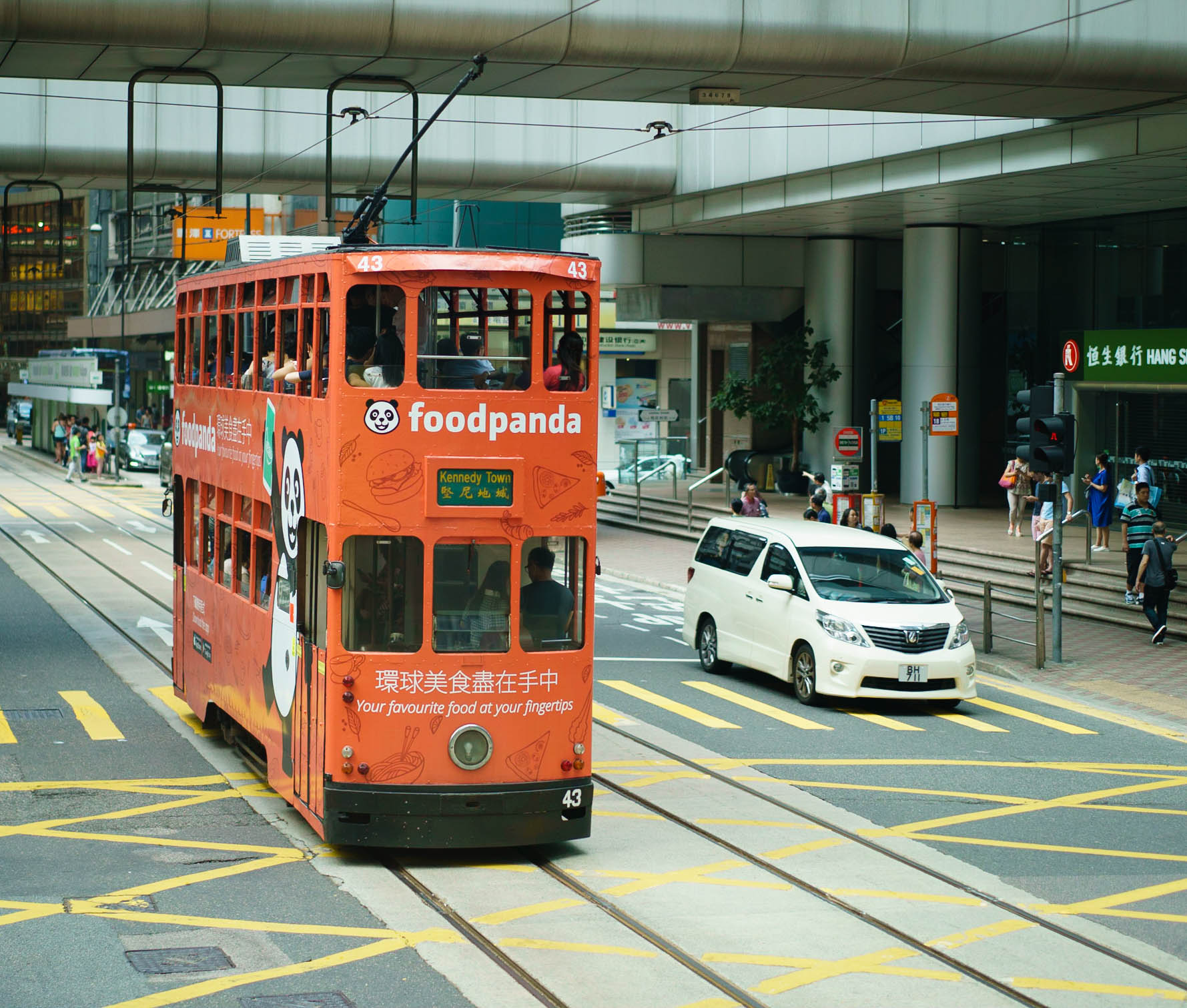 Activities and others: 7.5 USD
We did a lot of sightseeing including different neighbourhoods, parks and temples which were free most of the time. Apart from the tramway to the Peak and the cable car to the Big Buddha, the most expensive activity we did was a tea tasting that we both loved. This category also includes the very few trinkets we bought there, among which pretty earrings for me as part of my tradition to get a pair in every country I visit (it takes very little room and you can always find cheap options).
Read more on things to do in Hong Kong
Although more expensive than other South-East Asian countries, Hong Kong remains affordable. It is a matter of personal choices, but with more restrictions, it would even be possible to visit this big city on a tight budget.
Note: there are affiliate links in this post, meaning we get a small commission if you place an order on the website through one of the links but to no extra cost for you.