Hong Kong: First Impressions
After one month in Japan, we are now in Hong Kong. We've been here for 24h and I wanted to share my first impressions of the city.
This post is also available in:

Français (French)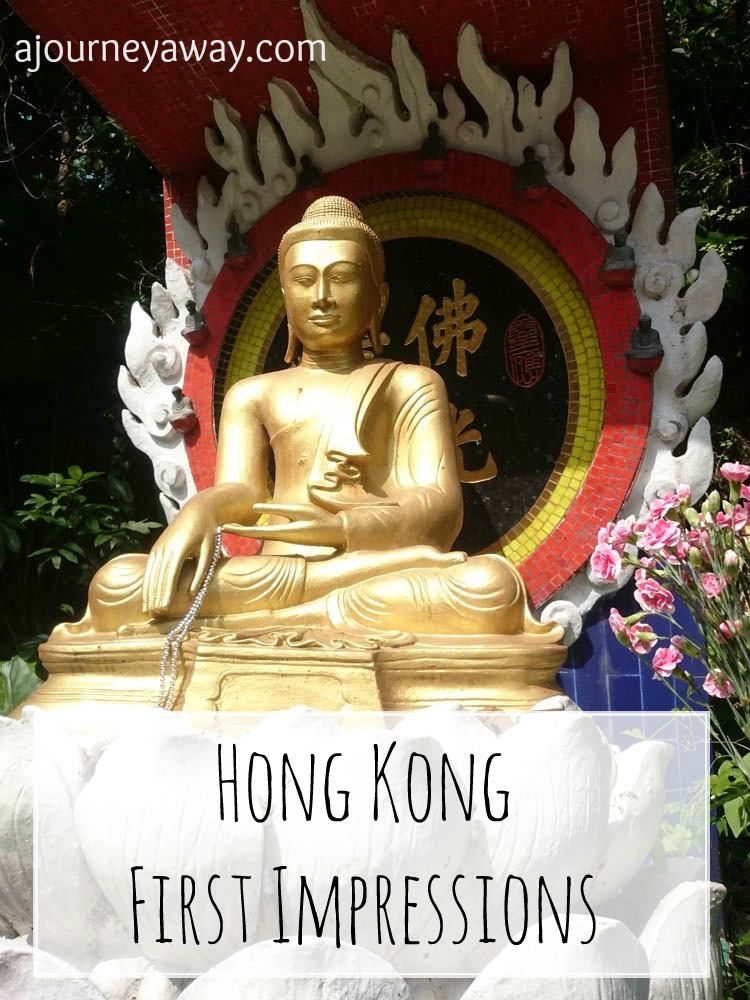 I love to sit by the window in the plane and I am not disappointed when we arrive over Hong Kong. The first view we get of the city is of its legendary skyscrapers right by mountains and lots of greenery.
As the bus drops us off in Wan Chai, where we're staying, I already feel overwhelmed by the crowded narrow pavement, the hot, humid air and people staring at me from head to toe even though we're far from being the only foreigners. We walk in dirty streets that all smell like food. At several occasions, Simon mentions how it kind of looks like New York to him. I've never been to New York but that's not how I pictured it in my head (have tv shows been lying to us?!).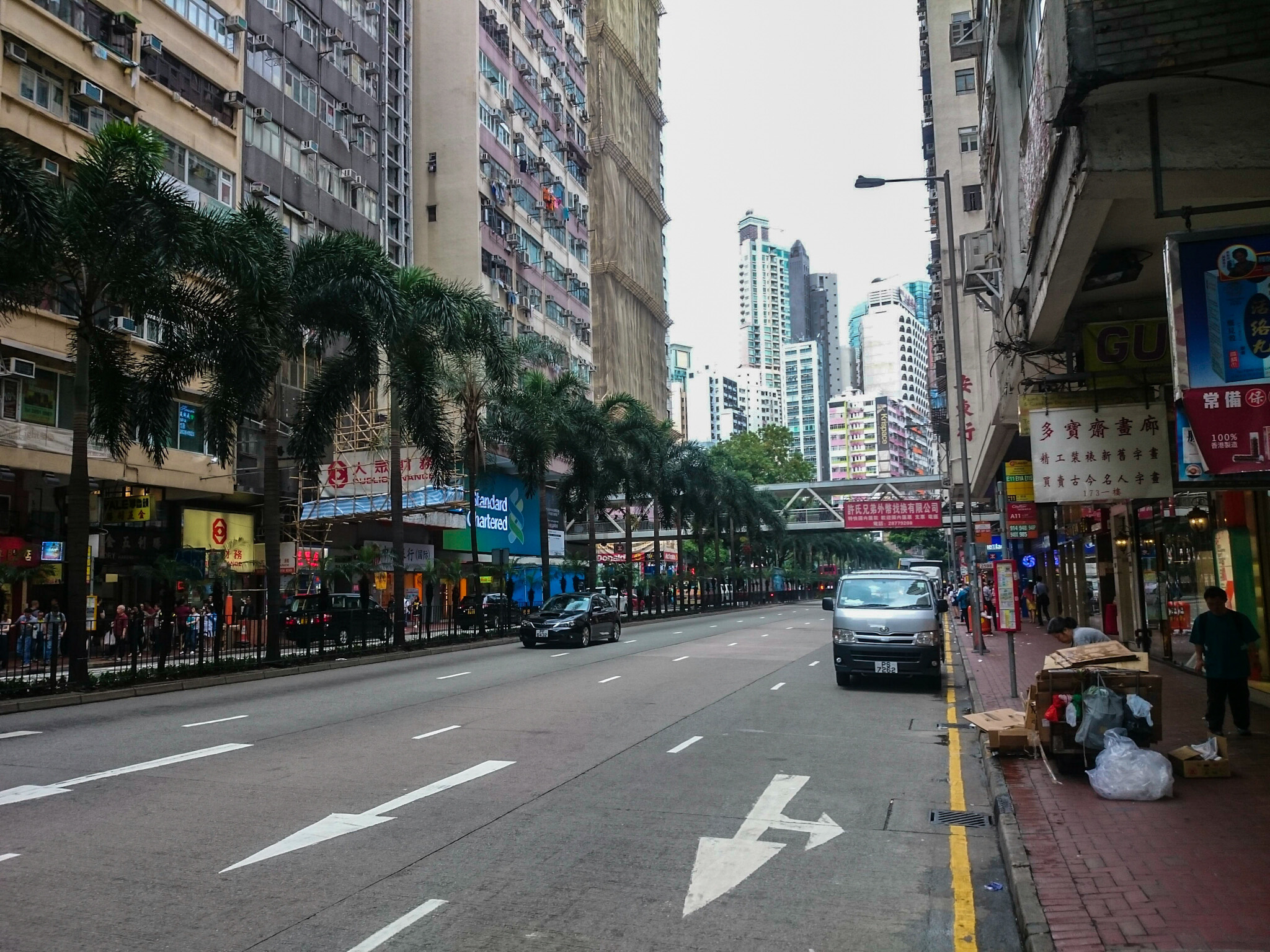 From the moment we arrived, we've noticed that the city is just like a giant construction site with cranes and scaffolding everywhere. We were also very surprised to see that scaffolding are made out of bamboo here. Our building is actually completely hidden behind these bamboo structures covered with nets and we were welcomed in the building with a funny yet not reassuring message in the lift.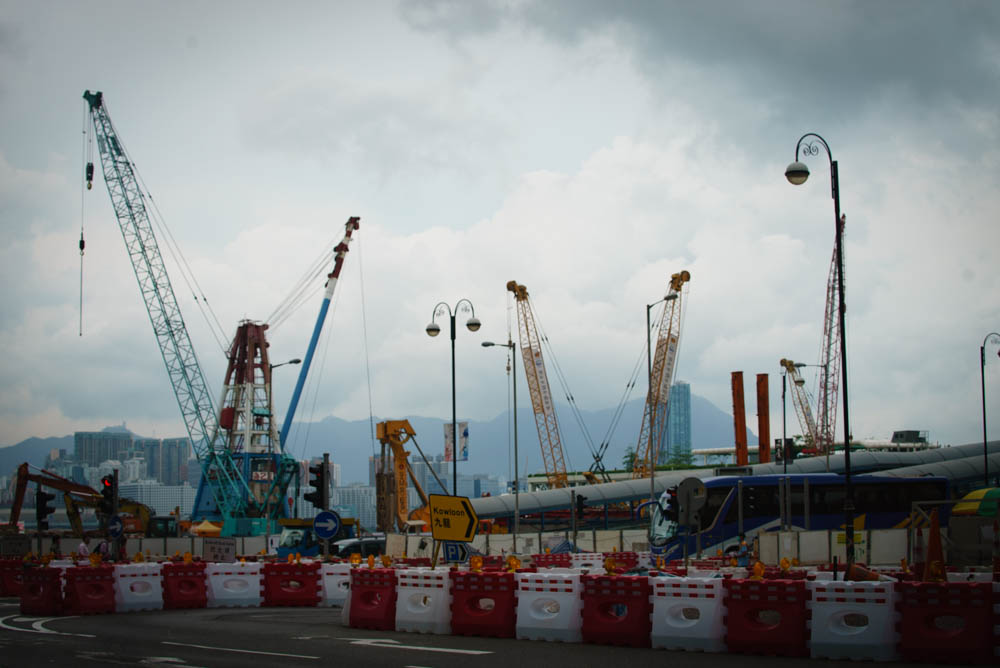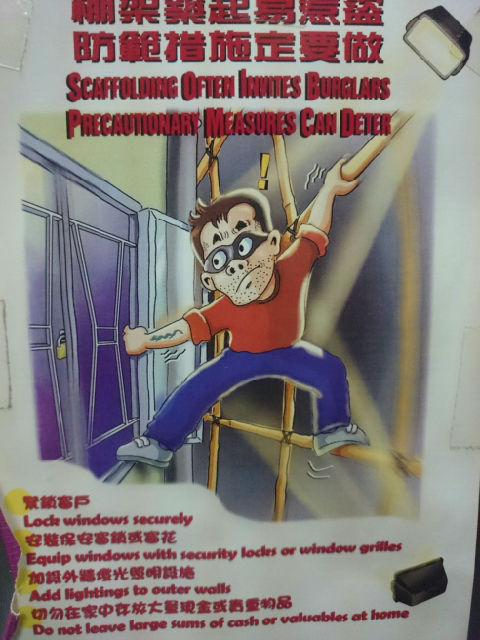 What caught my attention too is the contrast in the streets. Hong Kong streets are not the cleanest. There is a lot of trash, junk and a lot old buildings that could need a good cleaning, all of that right next to luxury shops, sometimes whole commercial centers. At night, when the city lights up, big screens in the street displaying commercials cohabit with stands selling watches, jewelry and wallets appearing at every corner and even at the entrances of big shops closed for the day.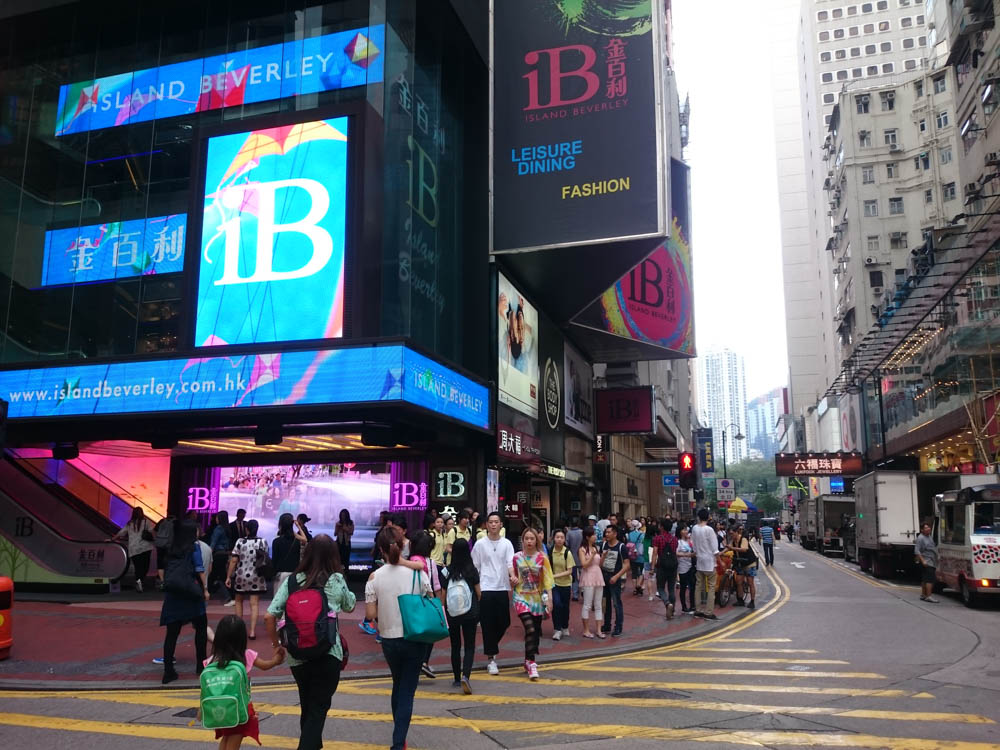 Hong Kong was a British colony for a hundred years and until 1997 and a quick walk in the street is enough to notice that the British influence is still alive. Sitting on the top of a double decker bus again brought back a lot of memories from my life in England. They drive on the left too here… at least i think so, there's a lot of one way streets! We've also seen several Marks & Spencer and I can't believe I haven't been yet. The best aspect of the British influence for us as travellers though is the fact that pretty much everything is written both in Chinese and in English, from road names to menus in restaurants. After Japan where people hardly speak English, it comes as a relief.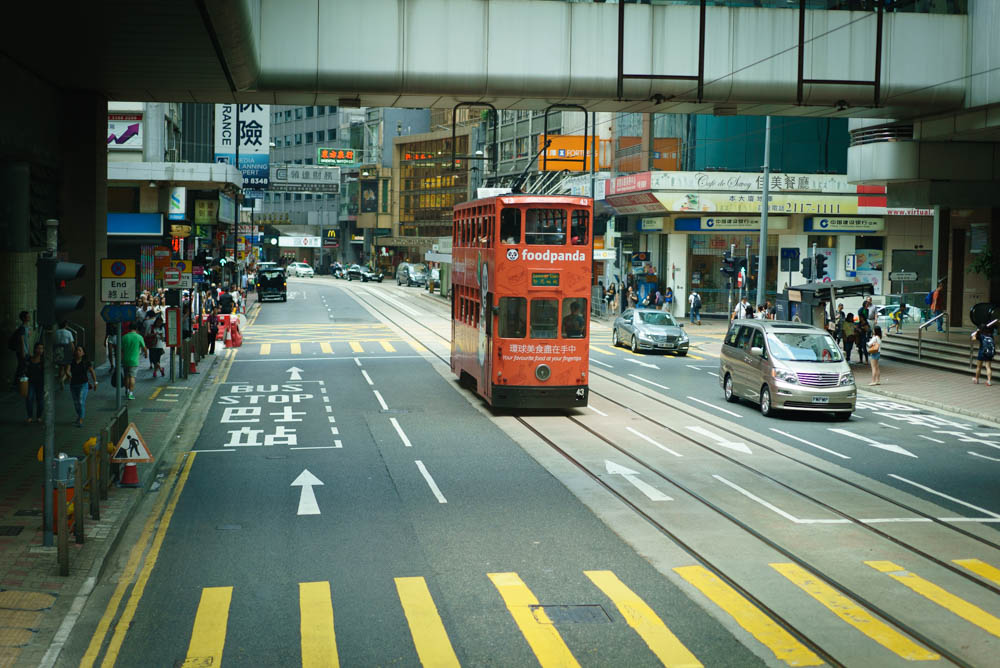 I'm not a fan of big cities in the first place and my very first image of Hong Kong is not very positive. We're planning to stay here for two weeks and I'm a bit afraid I'm really not going to like it. I probably just need to get used to this new place and new culture.