Discovering the Texas Seaside – Corpus Christi and Mustang Island
Growing up, I was lucky enough to spend all my summers by the seaside in France. It has become my happy place and I really miss it after a few months away from it. When we were travelling through Asia, Simon knew it would put a smile back on my face to see the ocean if I was feeling a bit down.
This post is also available in:

Français (French)
Living in the suburbs of Austin, Texas, we are about four hours away from the coast. I had been warned by everybody around me that Texas beaches were not the best and not to expect too much from them. In fact, when I first told Simon that I wanted to go to Padre Island, he wasn't excited at all, the area mostly being known for hosting spring break parties.
We decided to go off-season, in the end of September, which also happened to be a few weeks after horrible hurricane Harvey hit the gulf of Mexico. We went with very low expectations and the mere idea of spending a weekend away together and seeing new places.
Downtown Corpus Christi
We actually started our little trip with a quick visit of San Antonio and its pretty river walk before heading to Corpus Christi where we had booked a room in a cheap hotel. The road to enter Corpus Christi is very underwhelming, running along refineries with tanks and chimneys.
We checked-in and went to the waterfront of what is considered the downtown area and McGee Beach. As I said it, we weren't expecting much but we found that this beach was really not inviting. The sand was so dirty we didn't even feel comfortable walking bare foot. Without knowing what this place usually looks like, we assumed that was the consequence of the hurricane.
It was also pretty much deserted except for homeless people – I'm always sad to see how bad the issue is in the US every time we go somewhere new. I guess that was also my fault for wanting to go off-season to avoid the crowd (and the Texas summer heat). The whole town seemed deserted too and felt like a ghost town.
We didn't stay much longer and weren't in the mood to spend more time driving for the day, so we decided to go see a film in a nearby dollar theater. We drove to Sunrise Mall and ended up in a dead mall where the only things that still existed were an escape game place, an area with a couple of arcade machines and the cinema. We got lost in this almost lifeless place and found our way to the theater, led by the overwhelming fake butter smell that now characterize American cinemas in my mind. I won't describe how rude people can be in a cheap cinema but I will say it completed our absurdly funny day.
North beach area, Corpus Christi
On our next day, we wanted to do something we knew we would enjoy, so we went to the Texas State Aquarium. It is a bit pricey, but it's worth it. The place is huge and you could spend a whole day there, exploring everything. We stayed for a few hours and unfortunately missed out on the 4D theater as there was more that we wanted to see in the area before heading back to Austin.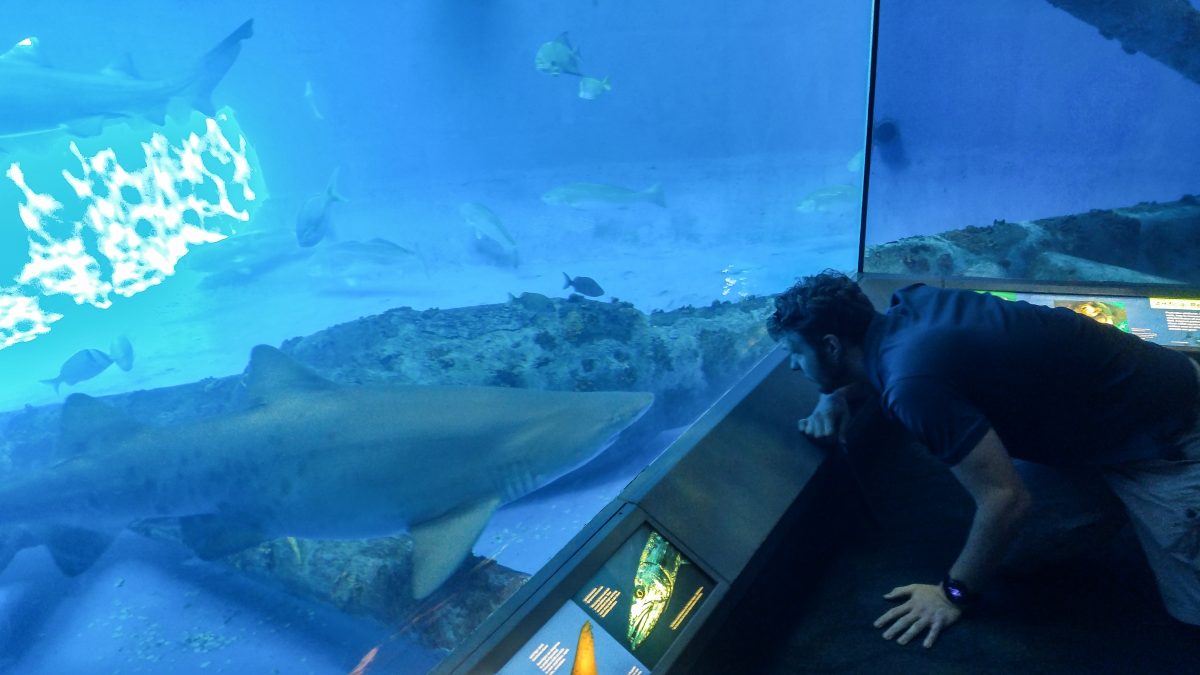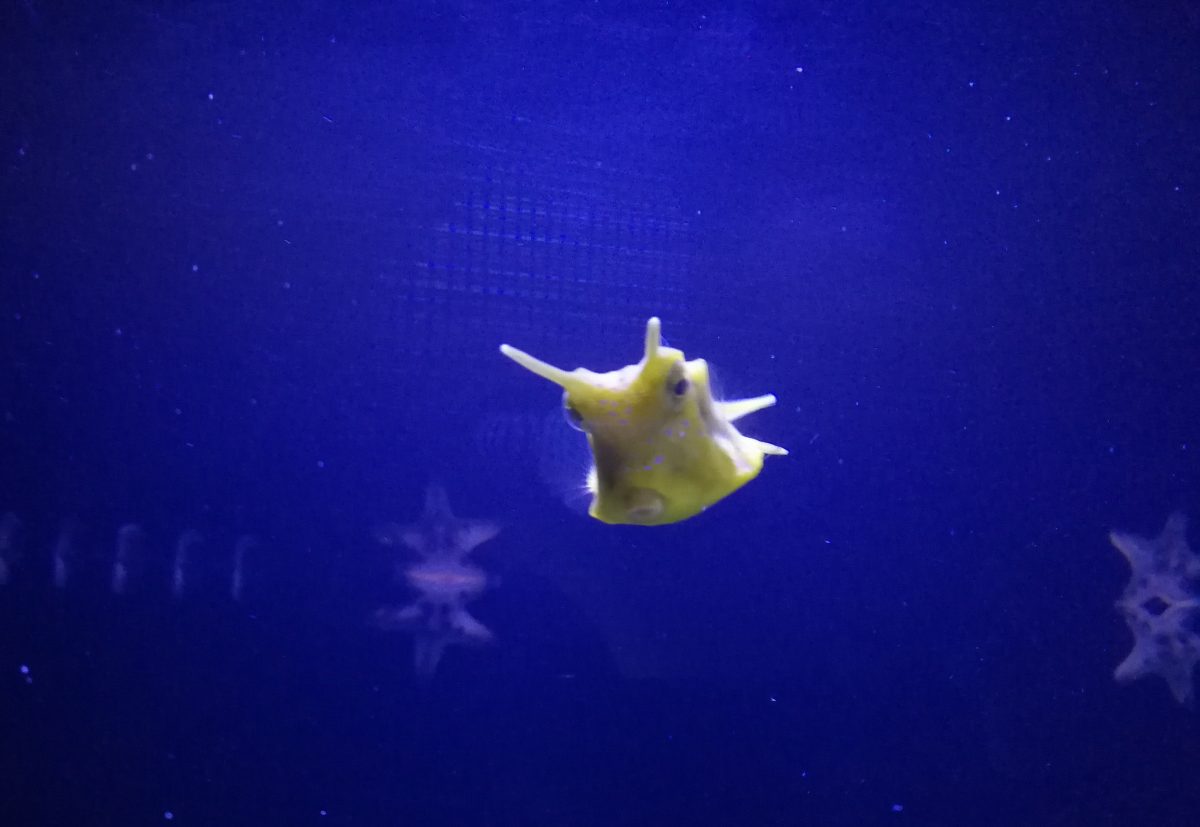 We then enjoyed a picnic on nearby North Beach, which was nicer than McGee Beach and actually looked more than what I imagined to see. There again, there wasn't many people on the beach. Even if the summer break was over, the weather is still nice and warm in September and I was surprised to notice that locals don't seem to come to the beach so much anymore.
Mustang Island
Corpus Christi turned out to be a bit disappointing (as I was told it would be), but I wasn't done with my search for beaches quite yet. We drove to Mustang Island (Padre Island being farther away) and a place called Cinnamon Shore, which I thought was the name of a beach. When we had reached our destination, we found ourselves surrounded with beautiful houses and, again, deserted streets.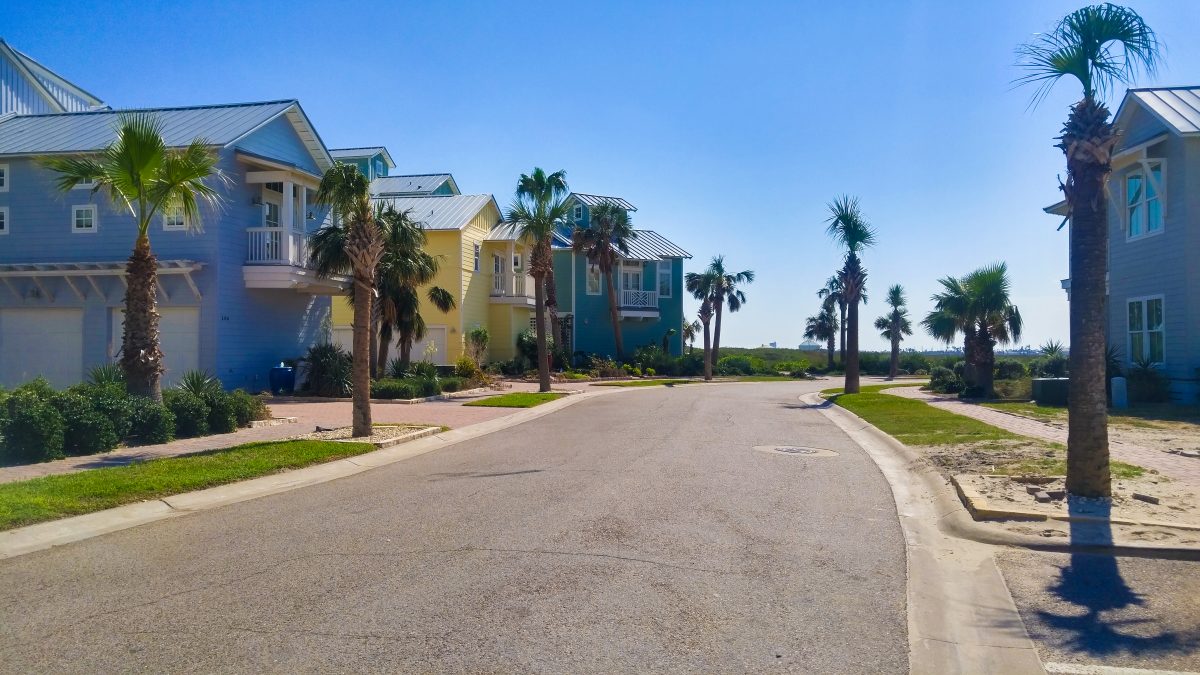 We found a way to the beach and understood that this was actually a private property with holiday houses to rent. We figured that we could enjoy the beach umbrella and chairs, usually reserved to clients, for a little while since nobody was using them (we almost had the beach to ourselves). A couple of employees of the complex who were just passing by waved at us, probably thinking we were staying in one of the houses (I wish!). We were not taking anybody's place or bothering anyone and just decided to enjoy the area.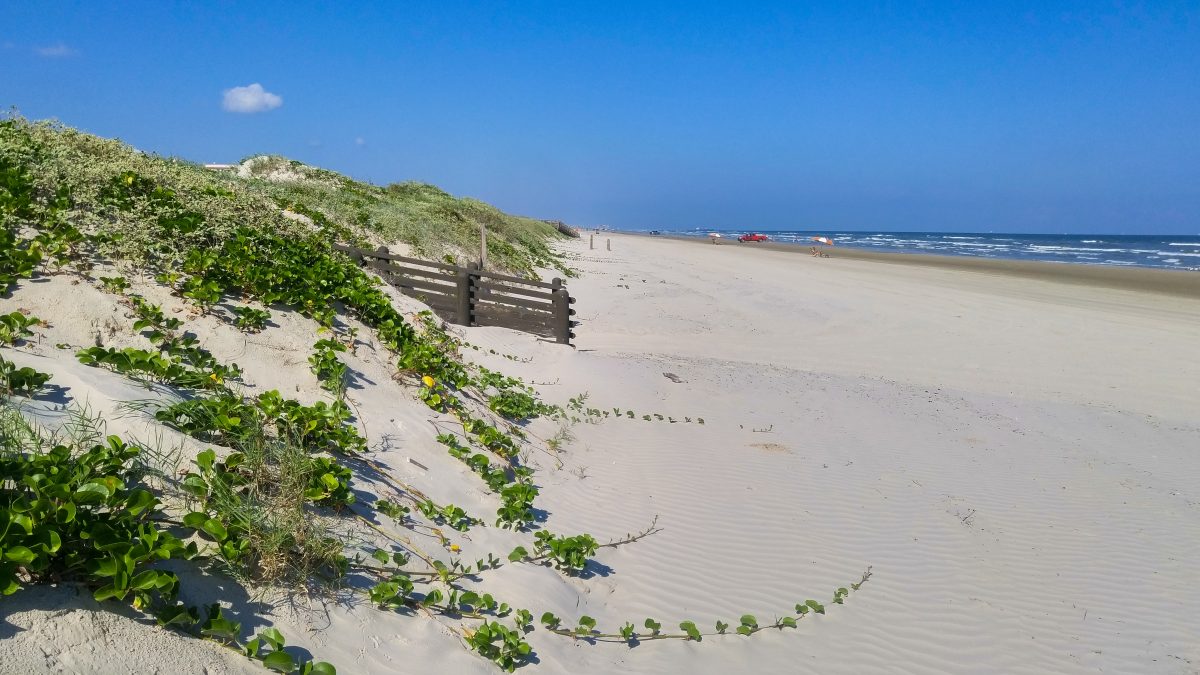 The beach there was pretty and the atmosphere, very relaxing. I was finally able to get my "ocean fix" and we were able to unwind before hitting the road back to Austin.
Despite a lot of people advising us not to go to Corpus Christi, I eventually don't regret being stubborn and wanting to make my own opinion. We now know that we probably won't go there again. We also had the nice surprise to see that Texas also has nice beaches if you go to the right place.
Share it