24h in Galle, Sri Lanka
Galle is mainly famous for its fortified old town, symbol for the colonial era. The fort was first built in the 16th century by the Portuguese and reinforced in the 17th and 18th centuries when the Dutch took over. Today, it is considered a bridge between European and Asian cultures and is recognised as a UNESCO World Heritage site.
This post is also available in:

Français (French)
We only stayed 24 hours in the city but it was enough for us to fall in love with it. Accommodation within the fort can get very pricey because it remains a highly touristic destination. We ended up booking a room for $40/night at the Galle Center Home located a short tuk-tuk ride away from the fort and we were very happy with it. Make sure you don't fall for tuk-tuk drivers speeches about how bad the place is. You would quickly realise they have another hotel in mind for you, within the fort and which they might be receiving commissions from.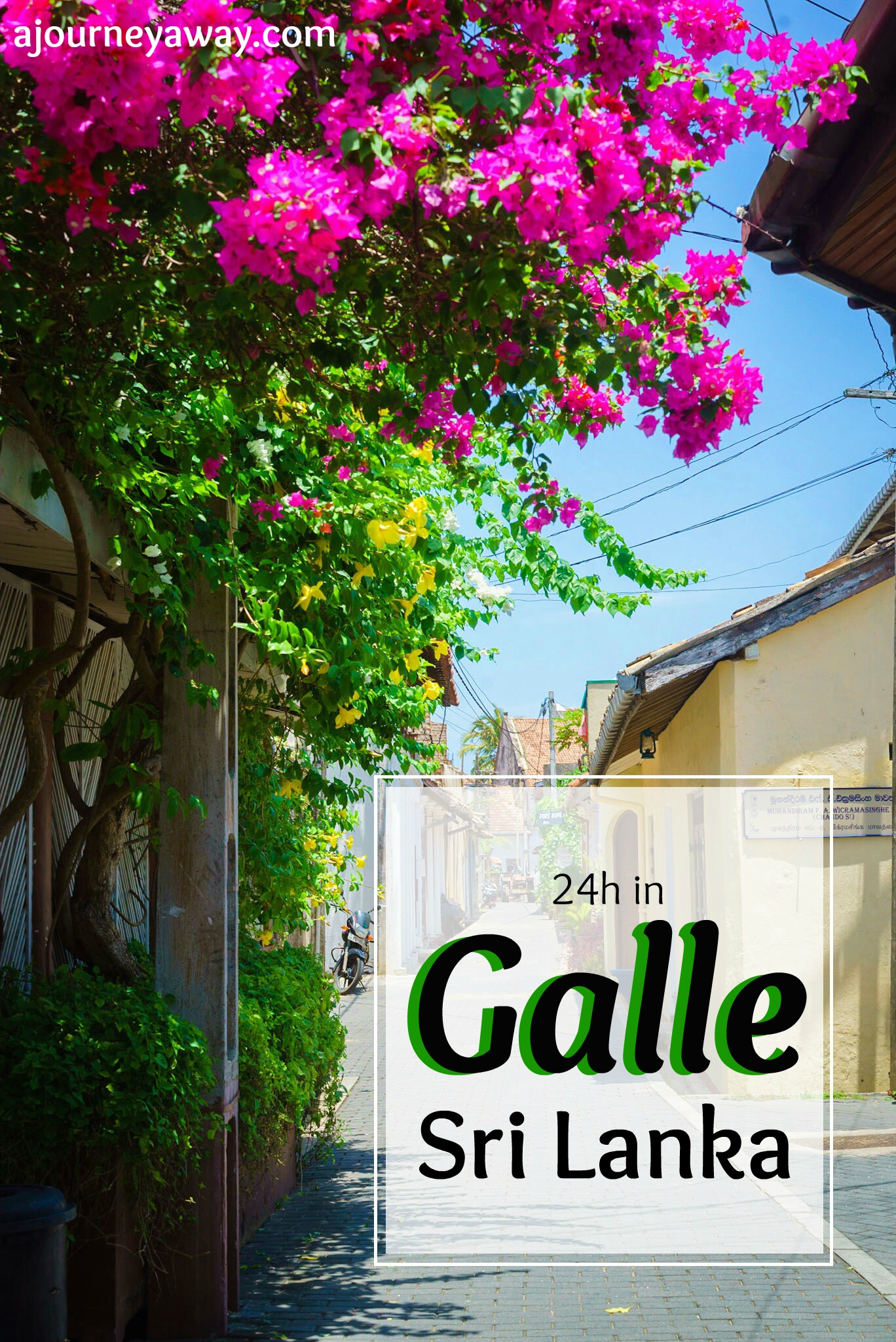 Wander in the streets
The best way to discover Galle fort is simply to randomly walk its streets. It is not so big so it would be hard to actually get lost there. The narrow streets are adorable, showing beautiful architecture with a European touch. We also loved all the plants and flowers marking every entrance making the town colourful and joyful.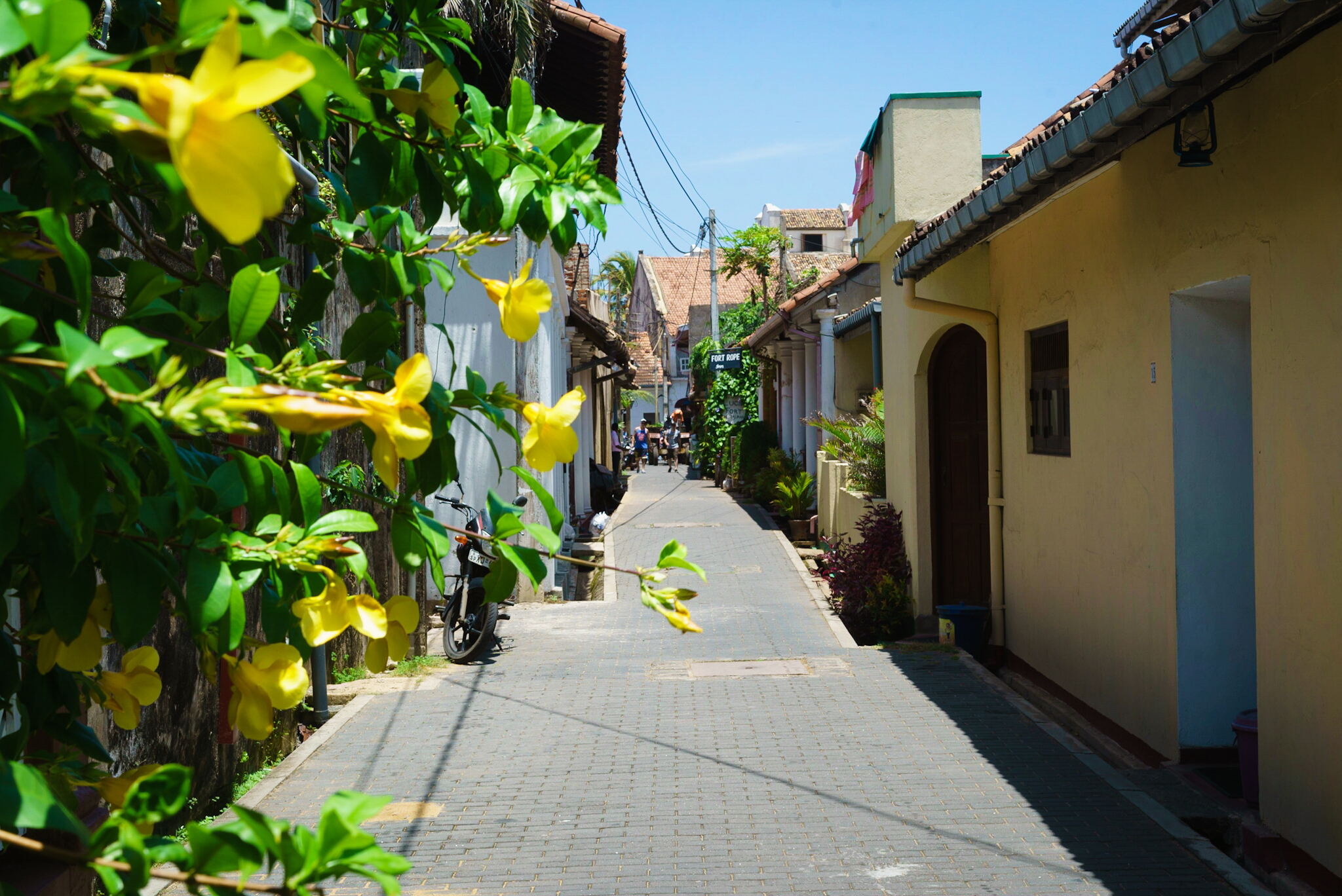 While exploring the little town, you will find a lot of shops. Jewellery, clothes, spices and other souvenirs, you will definitely find something you like. Since we went to Sri Lanka on our long-term trip, we were travelling with backpacks and didn't have room for souvenirs. It was a little bit frustrating so I had the idea to buy earrings in each country. Galle is where I found my Sri Lankan earrings.
Have the best rice and curry
For our first dinner in the town, we followed the recommendation from our host and went to the Lucky Fort restaurant. Even without knowing about it, we would probably have stopped, had we past it. The place is the cutest. The most inviting colourful facade and flowers lead to an open terrace with a few tables. They have a complete menu but they are mostly famous for their 10 curry-rice and curry so it didn't take us too long to decide. Soon our table was covered with dishes – fried potato, pumpkin, mango, radish, tapioca, bean, aubergine, pineapple curries as well as a traditional dahl (lentil curry) and chicken curry. We quickly agreed that it was the best rice and curry we had had in two weeks in the country.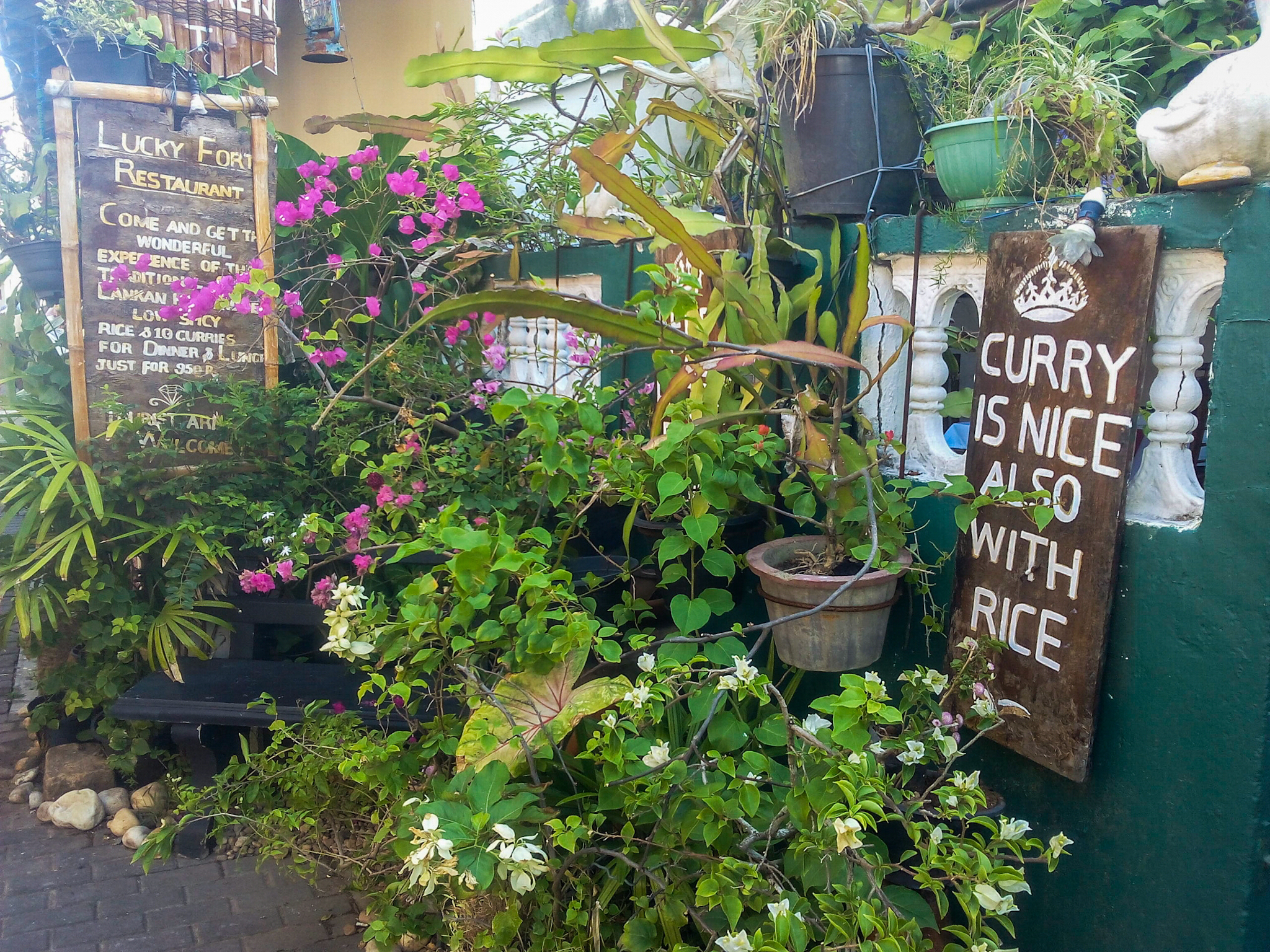 The restaurant is located in the Western part of the fort, on Prarawa street. We arrived as soon as it opened for dinner (about 6 pm) and the place filled up fairly quickly. The rice and curry is big enough for two people and costs only 950 rs (about 6 dollars).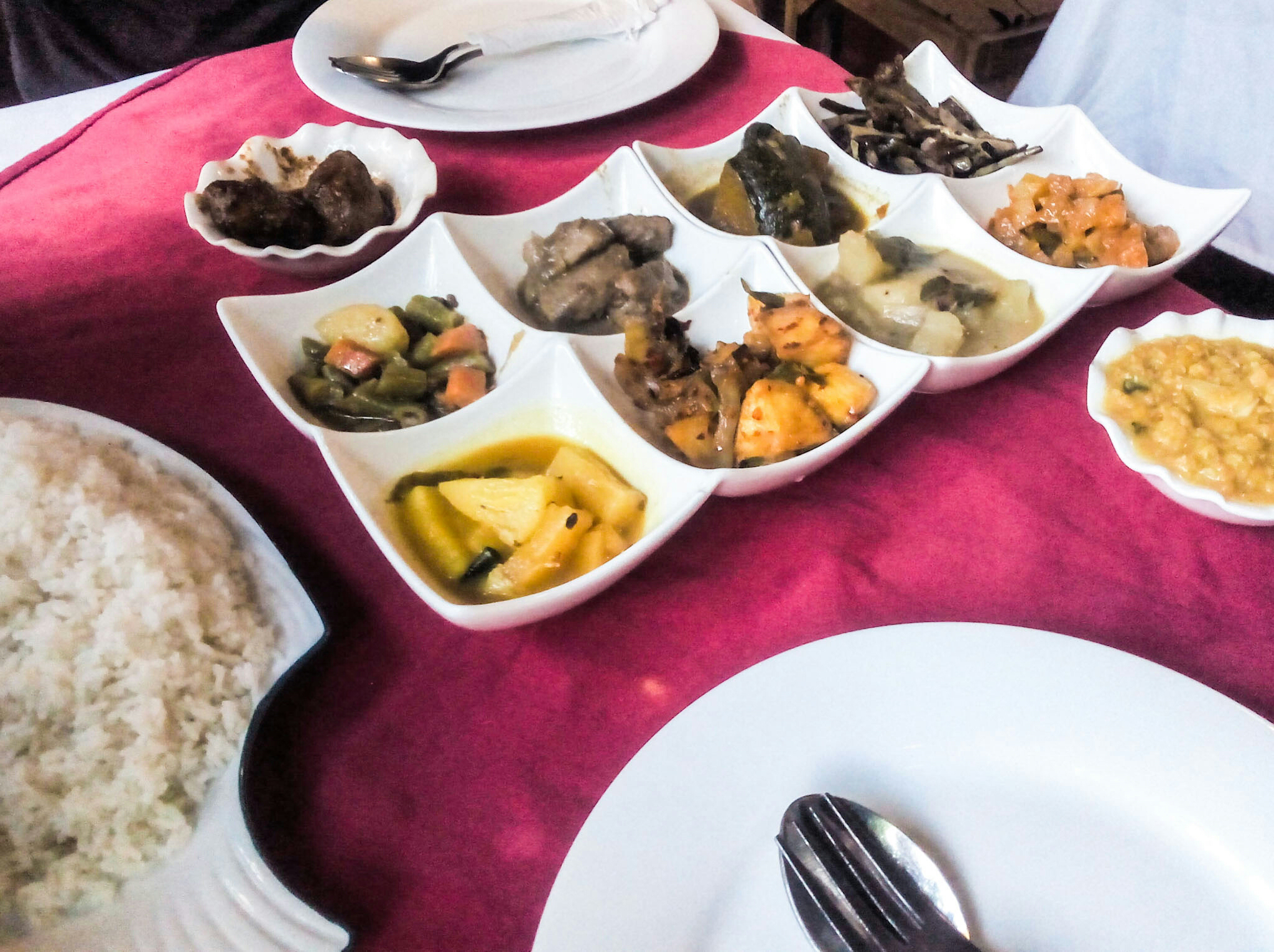 Walk on the ramparts
As an important historical remains, the fort is protected and runs almost all around the city. It makes a very nice walk where you will also see a lot of Sri Lankan families on the weekends. Walking on the seafront ramparts offers beautiful views on the clear water that would somehow remind me a bit of my French Brittany.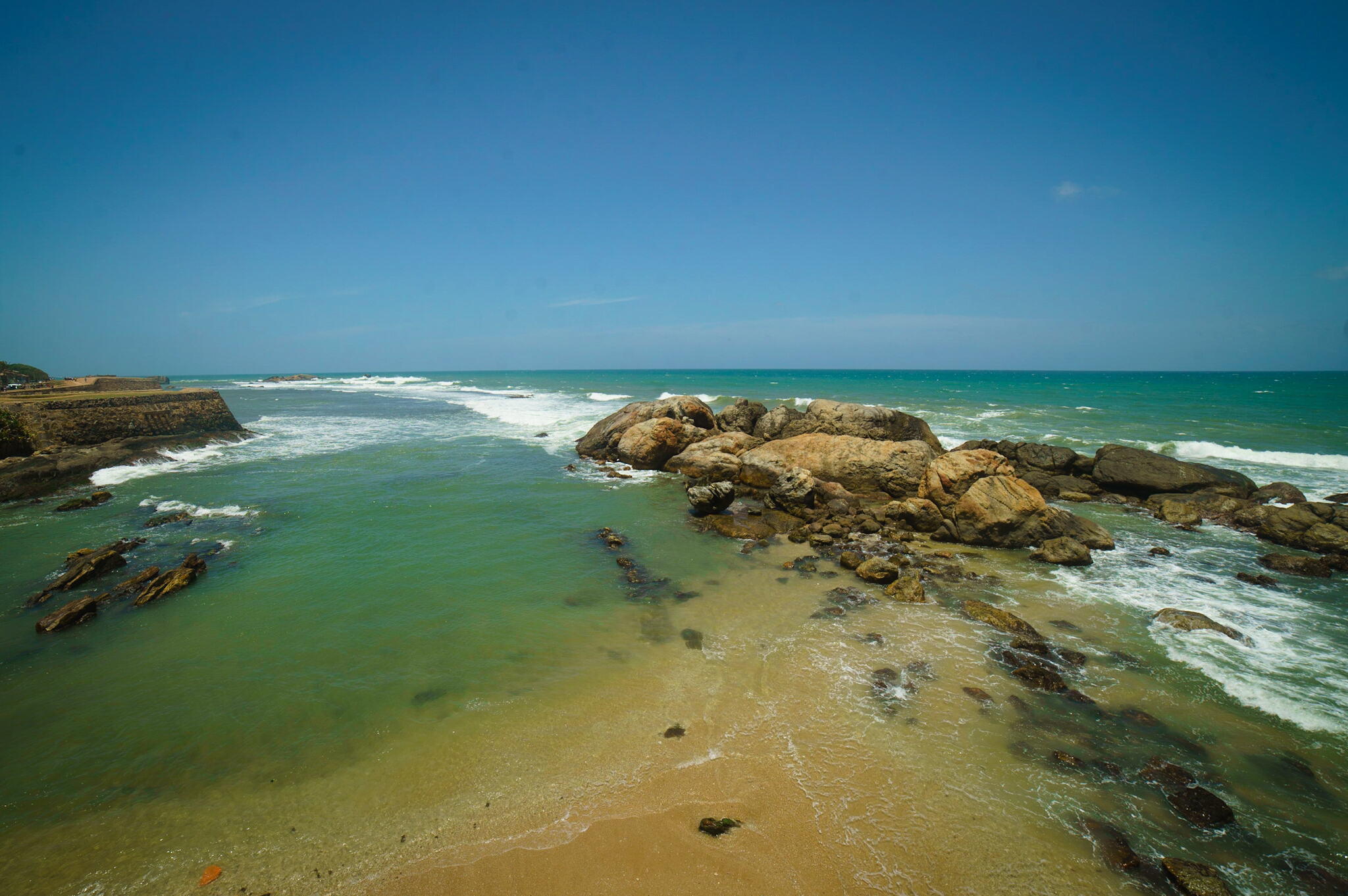 Enjoy stories and good food at the Royal Dutch Cafe
The Royal Dutch Cafe was the best surprise we had in Galle. We had passed it randomly while walking through the streets. In addition to advertising "meilleure nourriture de la ville" in French (best food in town), we found it very cute and decided we would come back for dinner. We happened to be the only customers that night, which allowed the owner to spend time with us. While we were waiting for our food, he brought us a photo album about Galle. He told us stories about the city and showed us pictures from 2004, after the terrible tsunami that hit the region. It turns out he was a tour guide in addition to working in his restaurant and we regretted finding it out when we were running out of time. We also exchanged about our travels, our respective cultures and Sri Lankan cuisine. We had a great time in this restaurant and really enjoyed the food as well.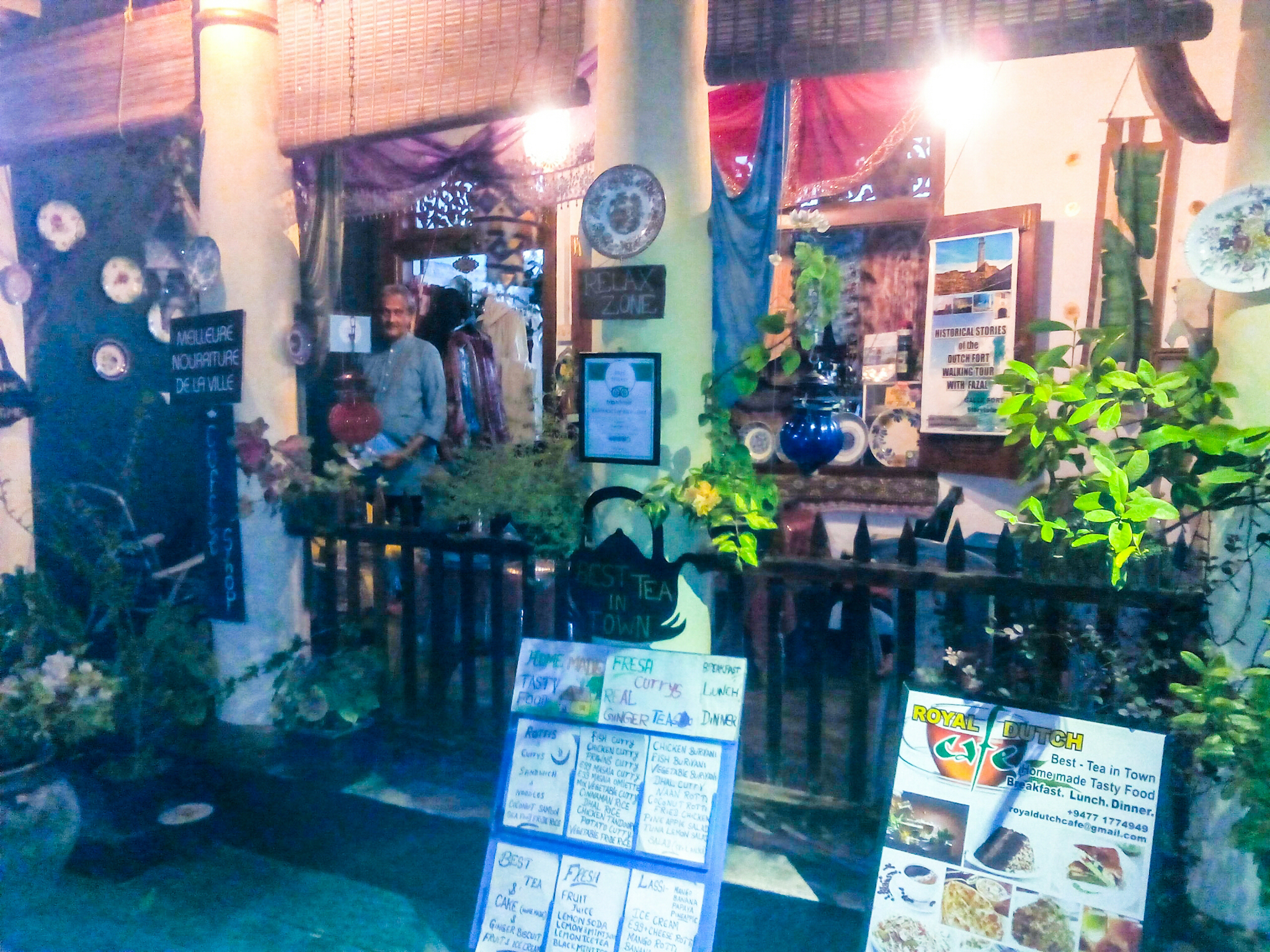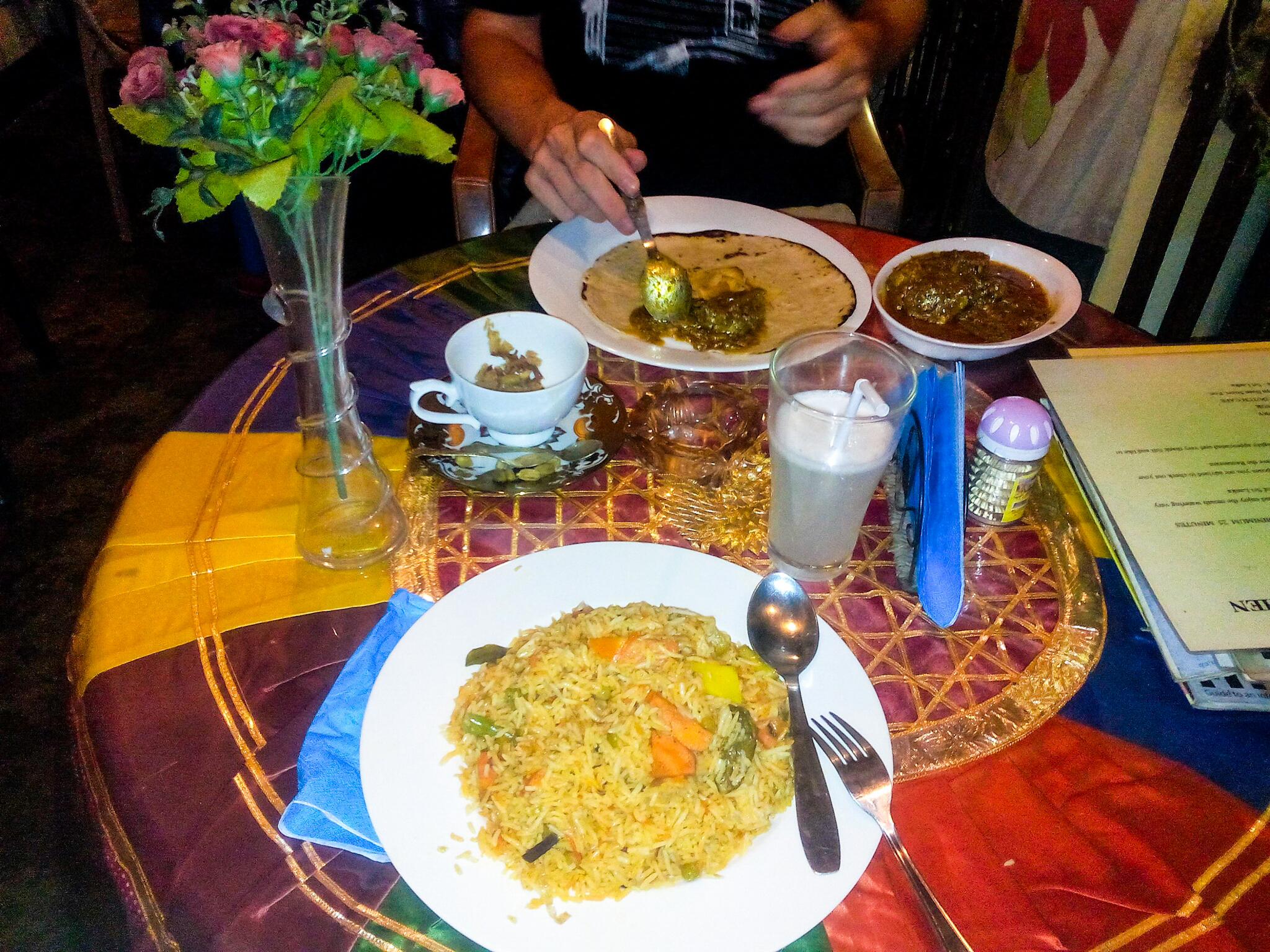 Galle should definitely be on your itinerary if you are planning a trip to Sri Lanka. We only had time to discover the fort and we wished we could have explored some nearby beaches and temples. We are really happy about our experiences there though and thinking about this lovely town still puts a smile on my face today.
Note: there are affiliate links in this post, meaning we get a small commission if you place an order on the website through one of the links but to no extra cost for you.