10 Things to Do in Tokyo
Japan was probably the country that surprised me the most because I simply didn't expect to like it that much. Big cities, busy streets and others, Tokyo above all has everything I would usually want to stay away from. Very quickly, I was won over by the Japanese culture and people's kindness and these aspects became enjoyable and fun to experience.
This post is also available in:

Français (French)
We spent a whole week in Tokyo and despite the heavy rain forcing us to spend some time indoors, we were able to tour the city and see some of its famous landmarks.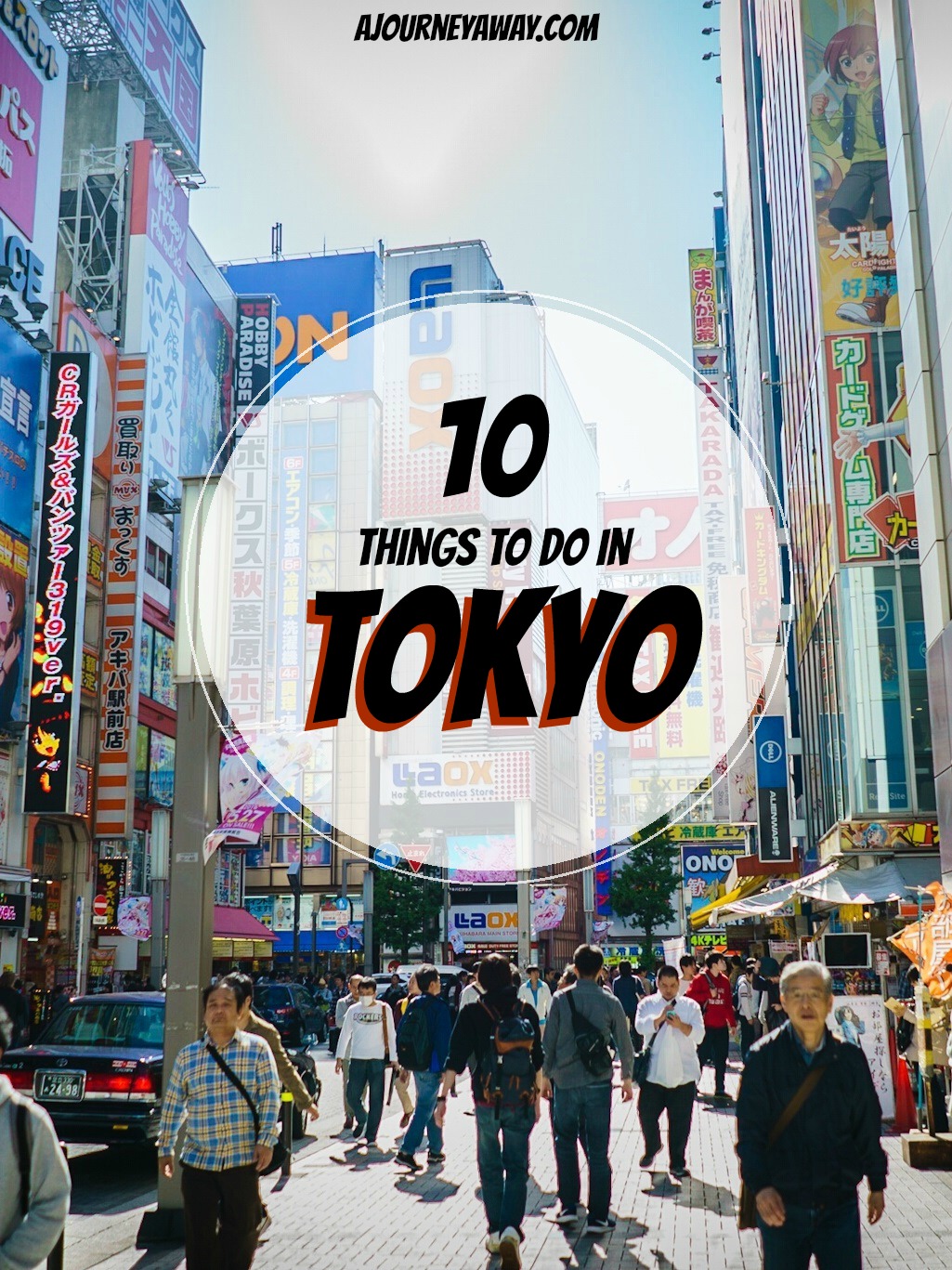 Akihabara
Located in central Tokyo, Akihabara is a busy, well-animated area with music and bright colours at every corner. This neighbourhood is packed with electronics and video game shops. A lot of them are actually secondhand and offer great deals. Simon even found a Nintendo DS Lite that worked perfectly for only $15 there. In a hunt for games, head to Super Potato. This shop gathers a huge collection of consoles and games as well as themed souvenirs on several floors. You can also plan a stop at Yodobashi Akiba, a massive, 9-floor electronic shop.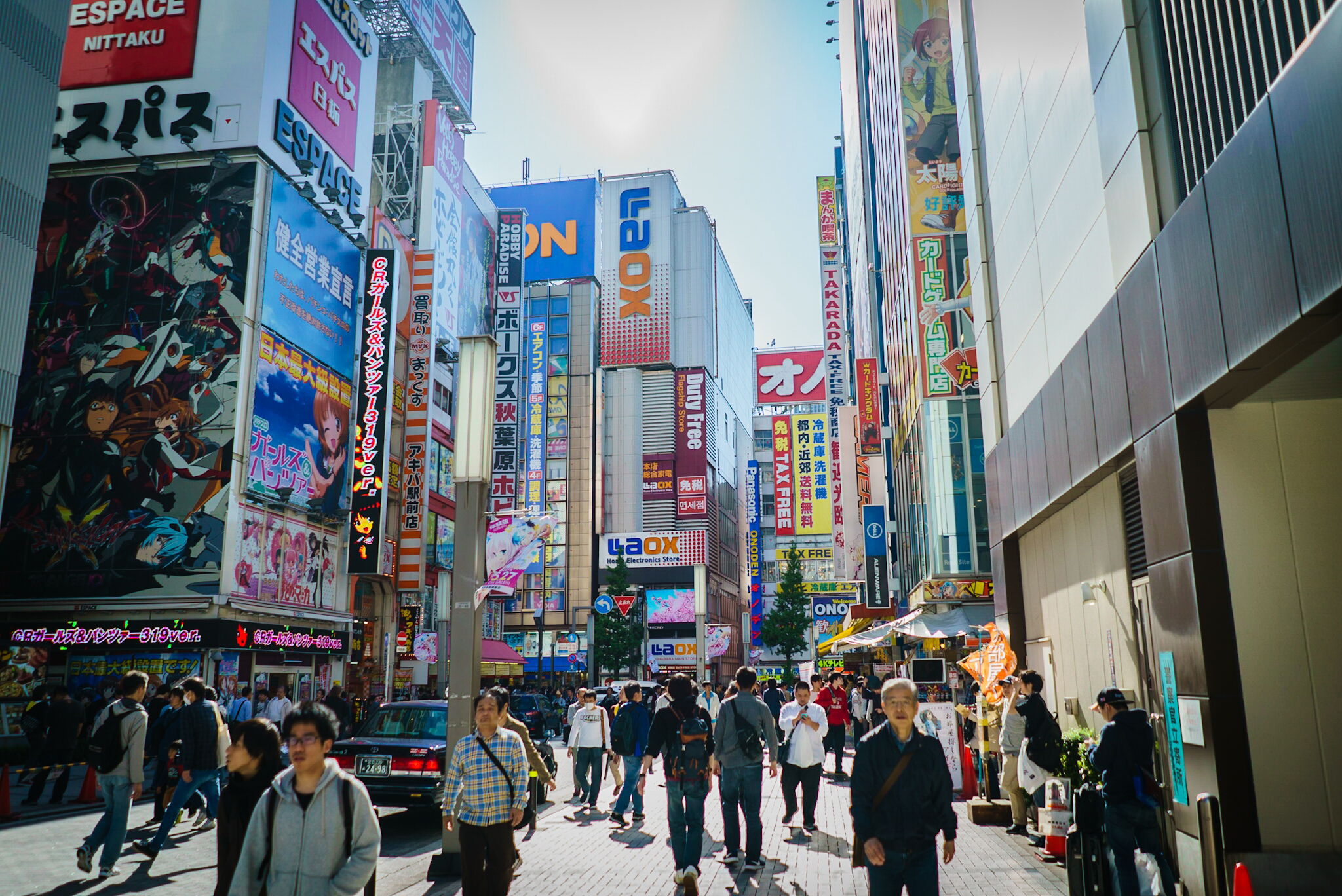 Address: Chuo Dori (main street)
Kanda Myojin shrine
This pretty shrine has suffered from earthquakes and the ravages of the war over the years but stands today as an important landmark. Despite the cold wind of the day that we went, this place allowed us to take a break from the nearby and sometimes overwhelming streets of Akihabara. We were even lucky enough to witness what appeared to be a wedding there and were able to appreciate the authenticity of the event.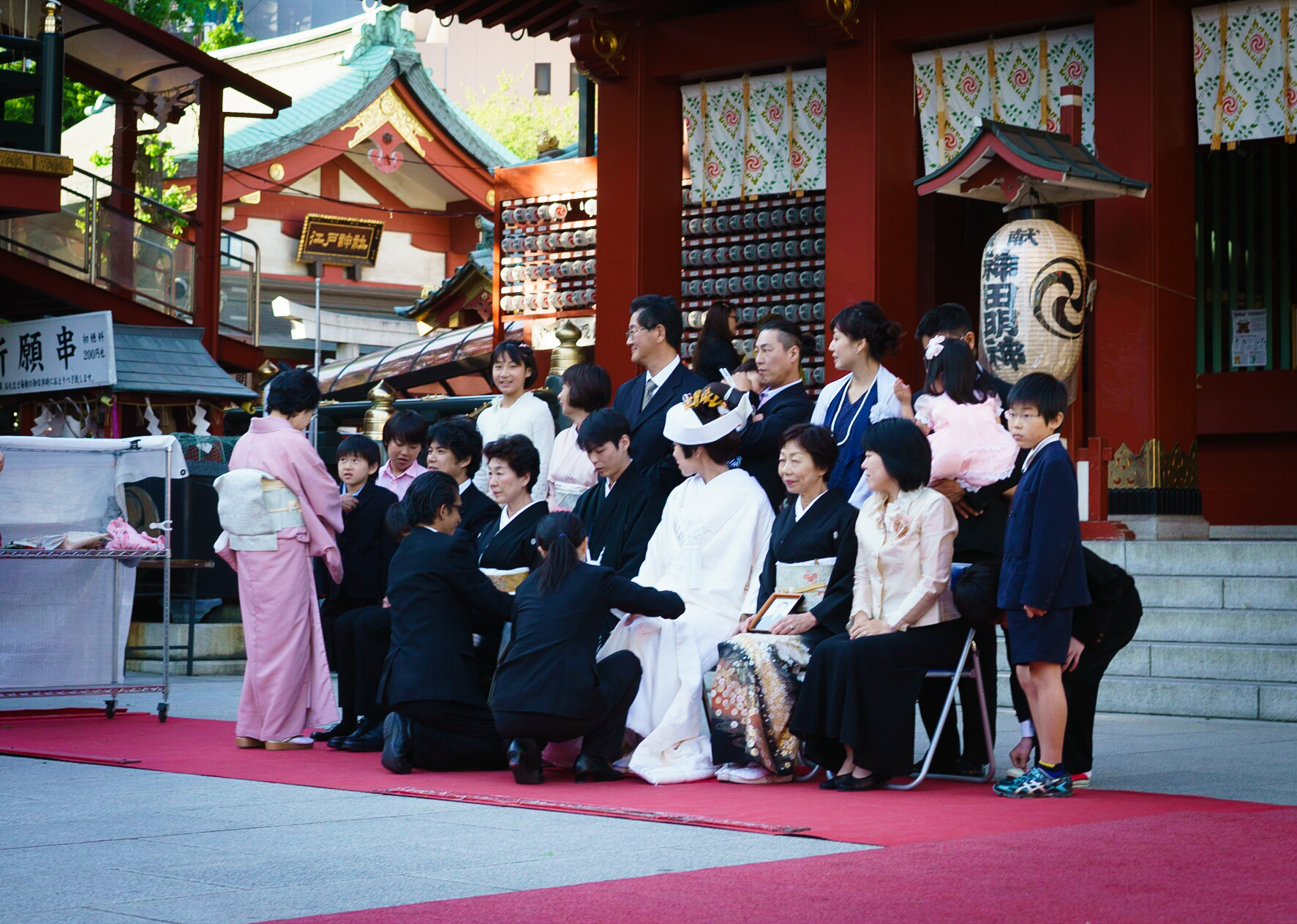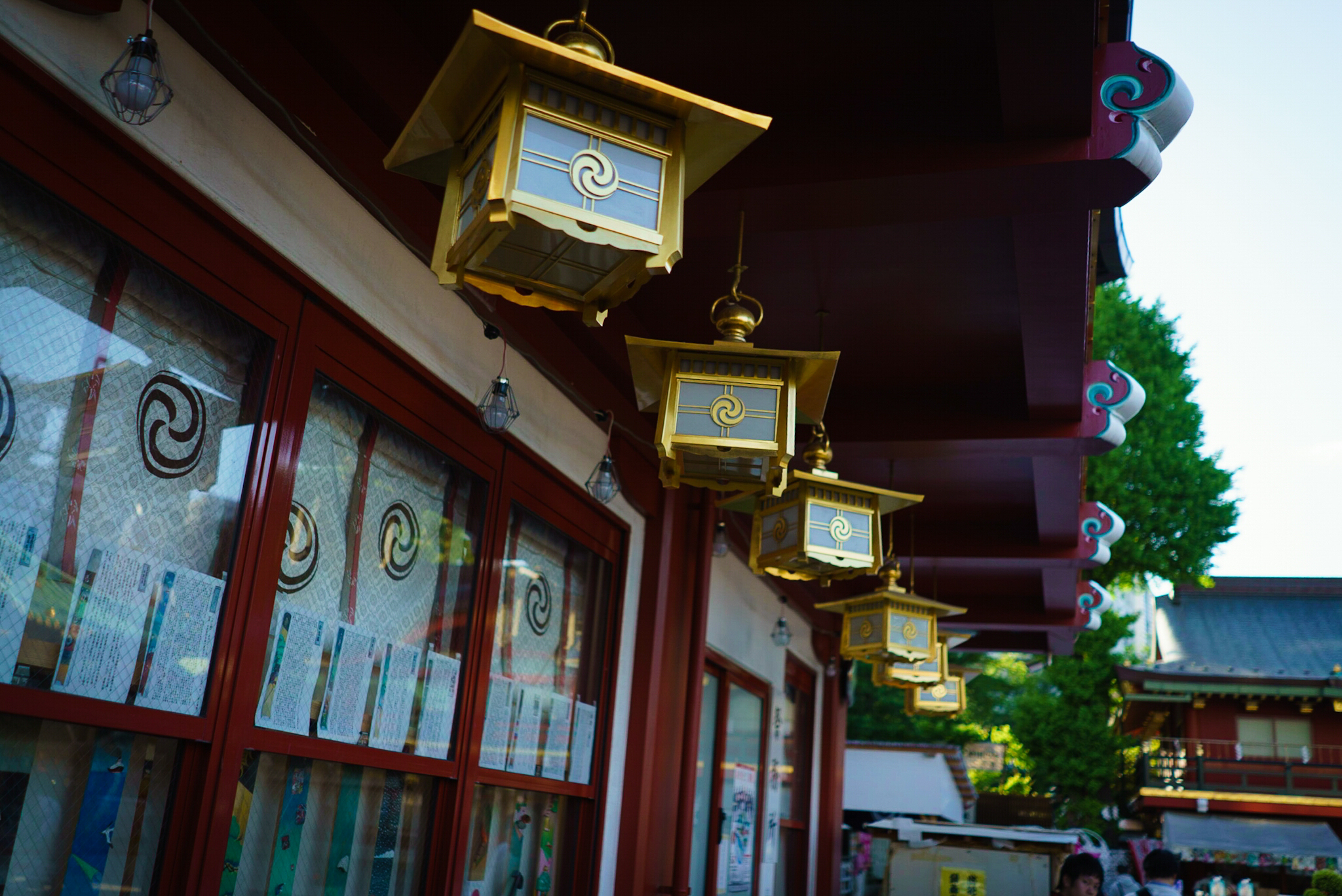 Address: 2 Chome-16-2 Sotokanda, Chiyoda-ku, Tōkyō-to 101-0021, Japan
Entrance fee: free
Zojoji temple
We started our exploration of the Tower of Tokyo area with a visit to Zojoji Buddhist temple. When walking towards the grounds of the temple, you will already be able to spot a giant gate in the street announcing its nearby entrance. Once you reach the main gate, you can enjoy beautiful views on the famous Tower of Tokyo in the background.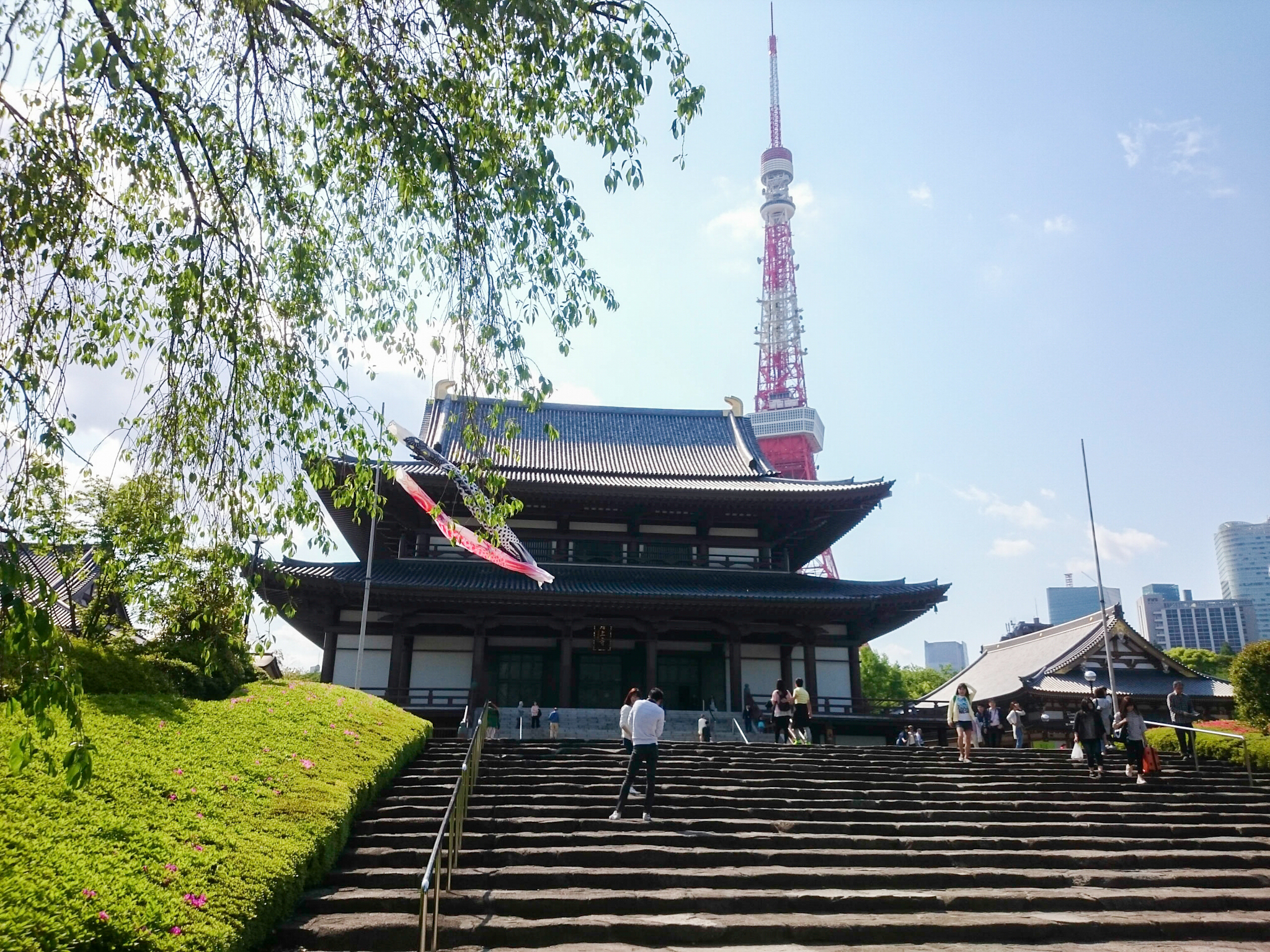 Address: 4-7-35 Shiba-koen Minato-ku Tōkyō-to 105-0011
Entrance fee: free
Tower of Tokyo
The Tokyo tower, used for communications and observation, is a beautiful bright red structure that stands out in the Japanese capital's cityscape. You will find that its design resembles the Eiffel Tower a lot. It actually happens from time to time that I mistake it for its French counterpart, especially on night pictures. Although we thought the World Trade Center (read below) was a better place to do so, you can go almost all the way up to enjoy views of the city.
Address: 4 Chome-2-8 Shibakoen, Minato, Tokyo 105-0011
Entrance fee: 900 yen
Shiba Park
Located right next to the tower of Tokyo, Shiba park is very popular and a perfect picnic spot. We enjoyed a stroll there and could only imagine how beautiful it must be during cherry blossom season.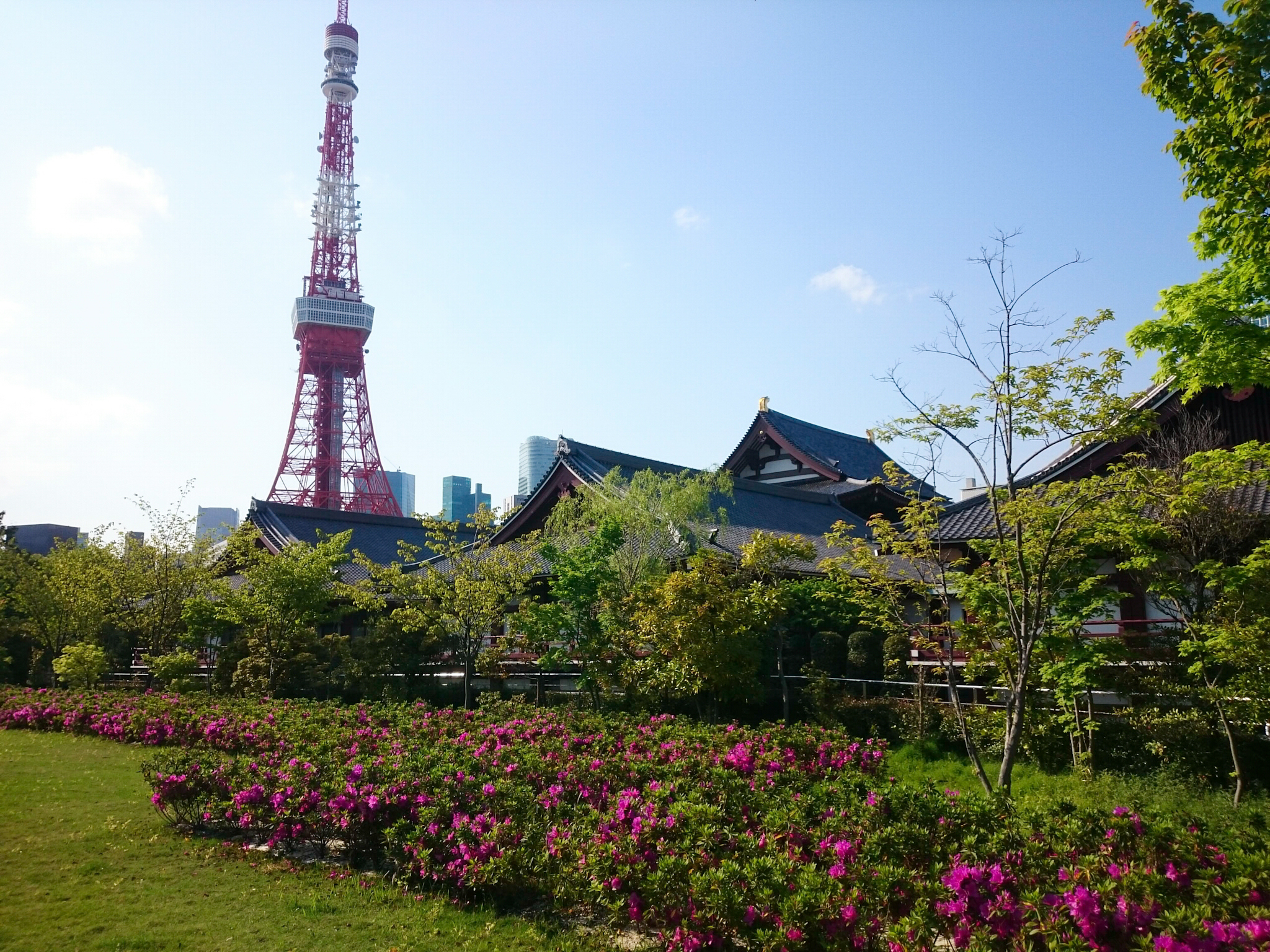 Address: Shibakoen, Minato, Tokyo 105-0011
Entrance fee: free
Kyu Shiba Rikyu Garden
You will find this lovely, traditional Japanese garden a few minutes of walk away from the Tower of Tokyo. I really enjoyed spending time there although I didn't think it was so zen given that it is surrounded by tall buildings. In that way, it reminded me a bit of Hong Kong even if Tokyo was somehow less overwhelming to me.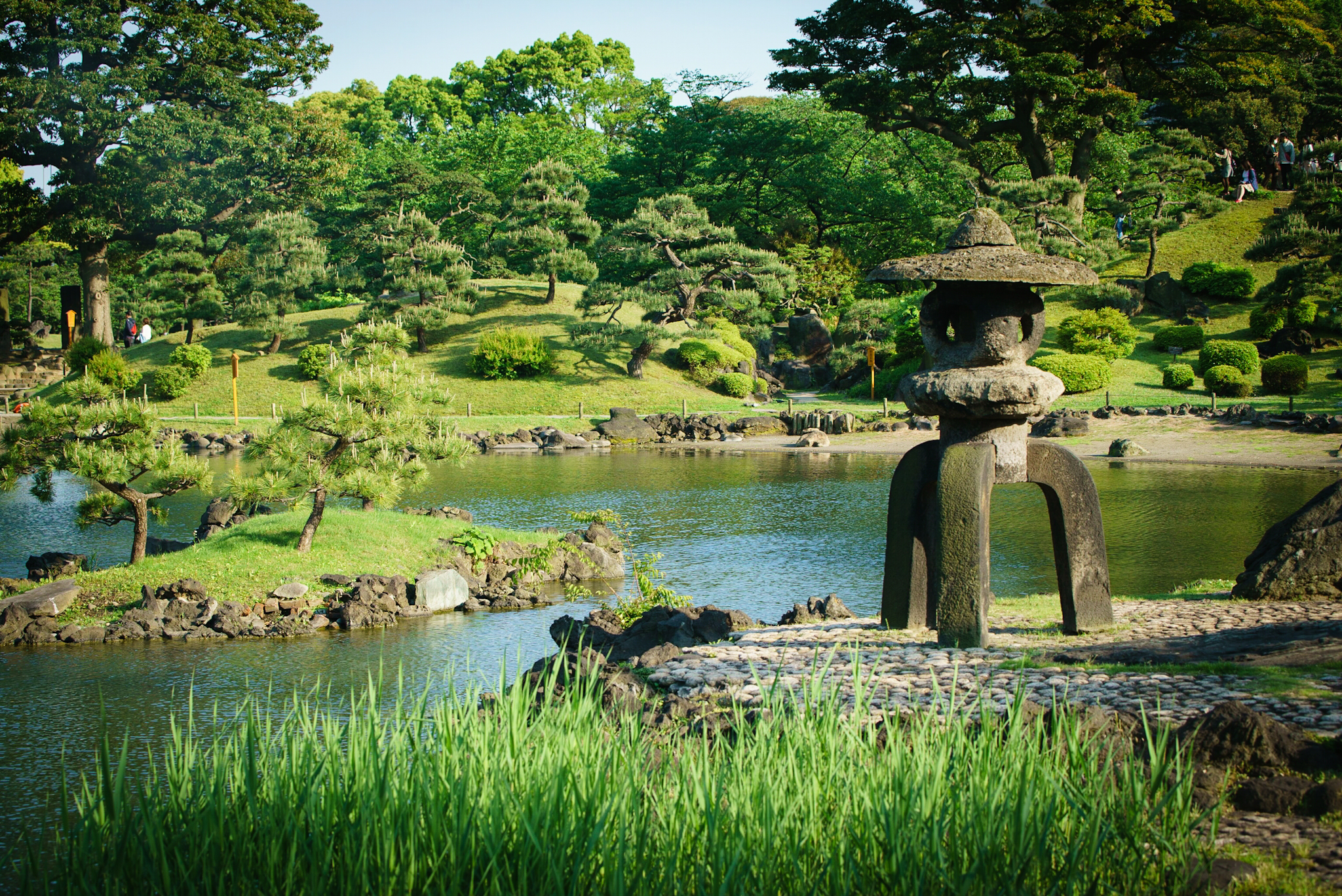 Address: 1-4-1 Kaigan, Minato-ku, Tokyo 105-0022
Entrance fee: 150 yen
World Trade Center
The World Trade Center is another skyscraper of Tokyo and appears among the tallest buildings in Japan. The observation deck offers a 360 degree view over the city including the Tokyo Tower and other landmarks. We stayed long enough to enjoy a sunset there and views of the city at night.
Address: 2-4-1 Hamamatsu-cho Minato-ku, Tokyo 105-6140
Entrance fee: 620 yen
Miraikan center
The Miraikan Center is actually the Museum of Emerging Science and Innovation. It offers a large number of demonstrations and is interactive. There is a lot to see like, among others, a presentation of the most advanced robot Asimo, an introduction to quantum computers and extra realistic humanoids that made me feel totally uncomfortable. We were also lucky to see a temporary exhibition about video games where Simon was able to try a virtual reality game for the first time.
Address: 2-3-6 Aomi, Koto-ku, Tokyo 135-0064
Entrance fee: 620 yen
Shibuya diagonal crossroads
Shibuya must be the world's most famous intersection, to the point that watching people crossing it has become a thing. The area already looks impressive by itself with its bright colours and advertising screens, but wait until the lights turn red for vehicles and people start crossing the road. To make the most of the scene, we went to Starbucks that has a floor overlooking the intersection. It is far from being a secret though so be on the lookout for a seat by the window!
Address: Starbucks at Shibuya Crossing, 21-6 Udagawa-cho, Shibuya, Tokyo
Harajuku
About 20 min walk away from Shibuya crossing, busy Harajuku offers a lot of shopping and dining opportunities. Crepes are particularly popular in the area so, of course, as a proud French, I had to try one (never as good as ours, but enjoyable). We then came across the weirdest fresh potato chips shop with options like chocolate sauce. The neighbourhood also counts a giant Daiso, the famous 100 yen shop (120 actually), where we would always spend quite some time.
Address: Takeshita Dori (main street)
Tokyo definitely has a great deal to offer and to experience and we would happily visit it again. Although if we do go to Japan again, we might want a change and go explore a smaller town!