Unusual Paris – Discovering a Hidden Bar
Whether you are a local or a tourist, no matter how long you may have lived in Paris or how many times you have visited it, this city will always have surprises for you. Every time I go visit my best friend there, we find new, unusual things to do, adding up to the ideas I've shared before.
This post is also available in:

Français (French)
This time, we went out to discover a Parisian hidden bar, the Lavomatic. In French, "lavomatic" means "laundromat", so I'll let you guess what place to look for…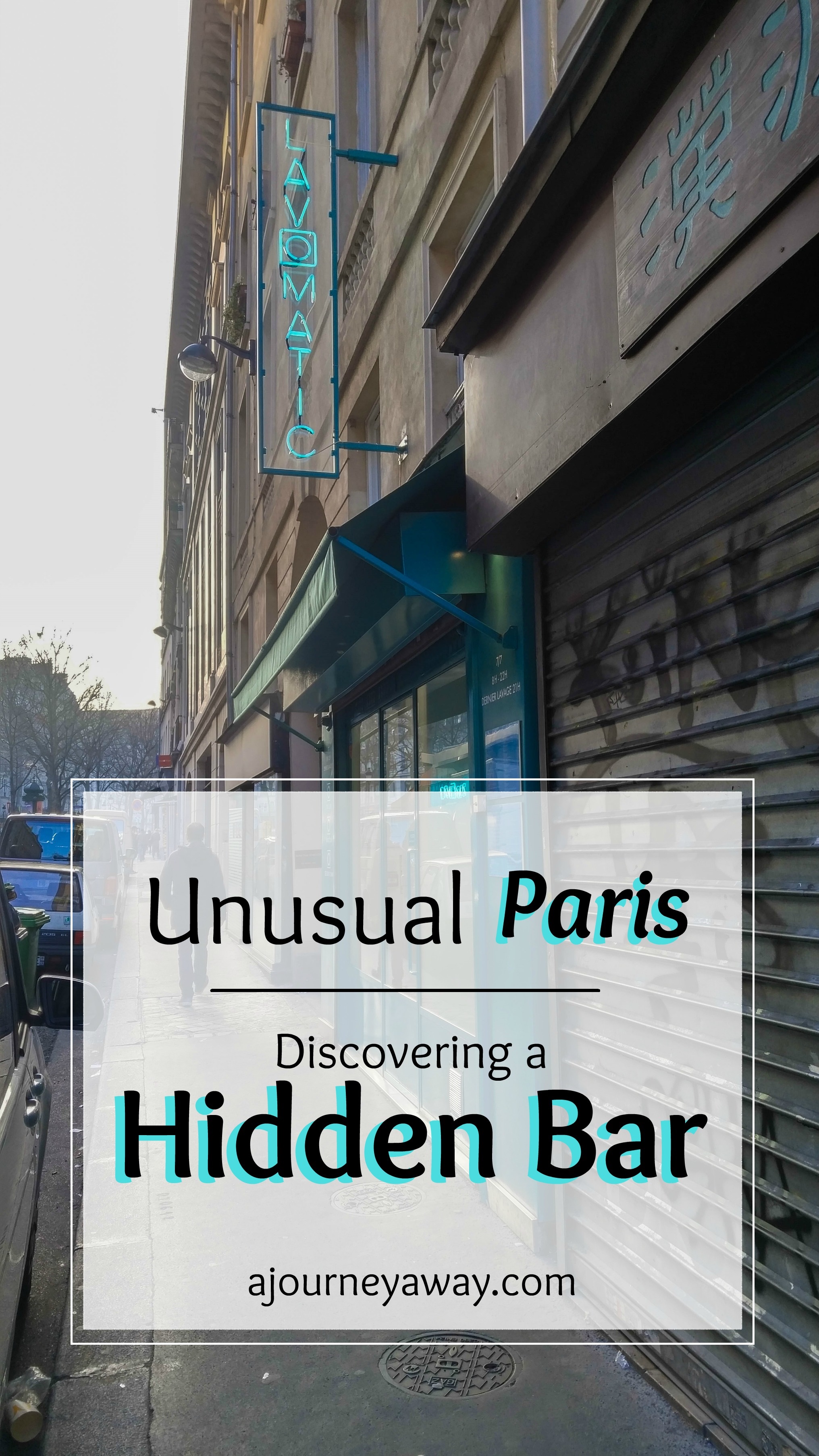 Located just steps away from the Place de la République in the 10th district, you would simply walk past it without noticing anything different. Besides maybe its appealing and eye-catching teal colour, this laundry place is really like any other and (almost) fully functional. I must say I probably wouldn't have seen it if I didn't know about it, but if you look closer at the facade, next to the door, you will notice a drink menu. It was definitely a good clue to make sure we were at the right place.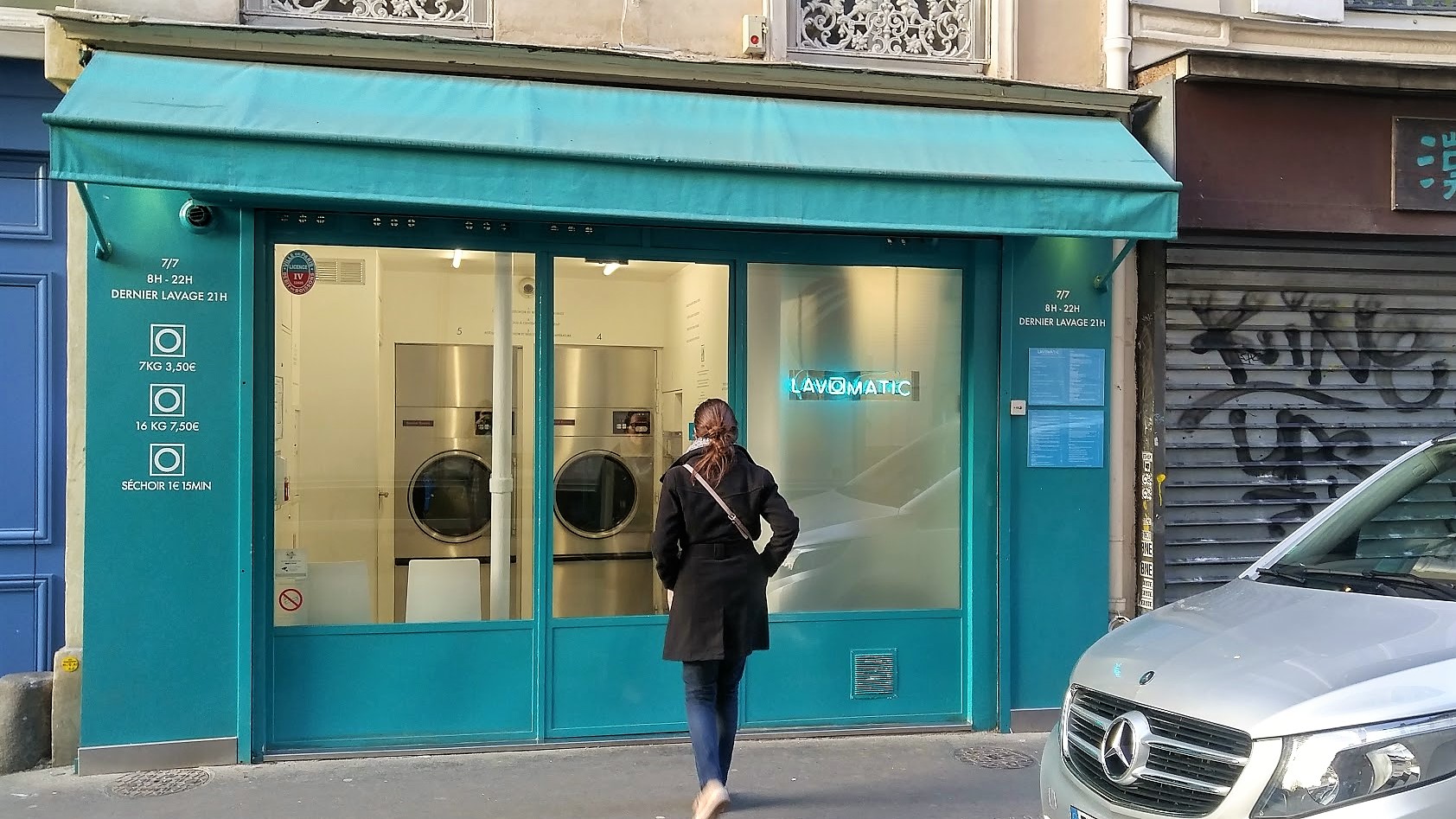 When we entered, everything appeared to be completely normal again with washers and dryers ready for use. So what now?! It turns out washer number 4 isn't completely ordinary after all. I admit that I have a tendency to be a little trigger-happy and it helped us there as we quickly saw a concealed door opening to us.
Feeling like we were not supposed to be there and breaking all the rules, we climbed up the narrow and dark staircase. We ended up in a very small bar with a colourful and playful decoration. It was Friday night and it had opened barely 10 minutes earlier and was already quite busy. A waiter took us to the back of the bar where you can sit on swings. Music was playing and the yellow and red lights created a cozy atmosphere.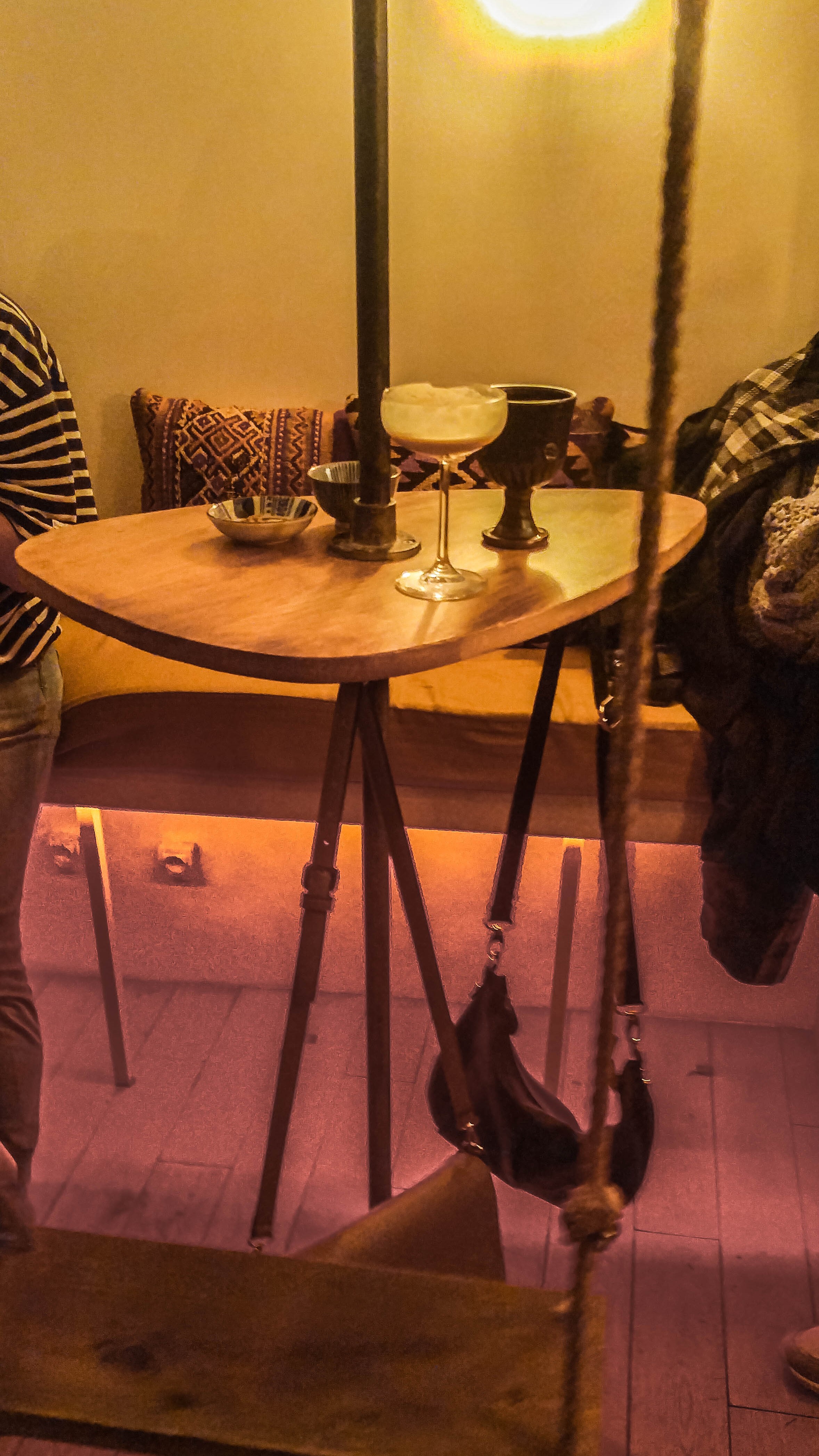 The menu is also pretty unusual. It offers some appetizers and traditional drinks as well as inventive cocktails with unexpected flavour combinations, spices and even egg whites. I go for an Oompa Loompa cocktail made with chocolate candy cream, banana and hazelnut liqueurs, cognac, apple juice and cocoa. I wasn't too sure what to expect and I liked it more than I thought I would.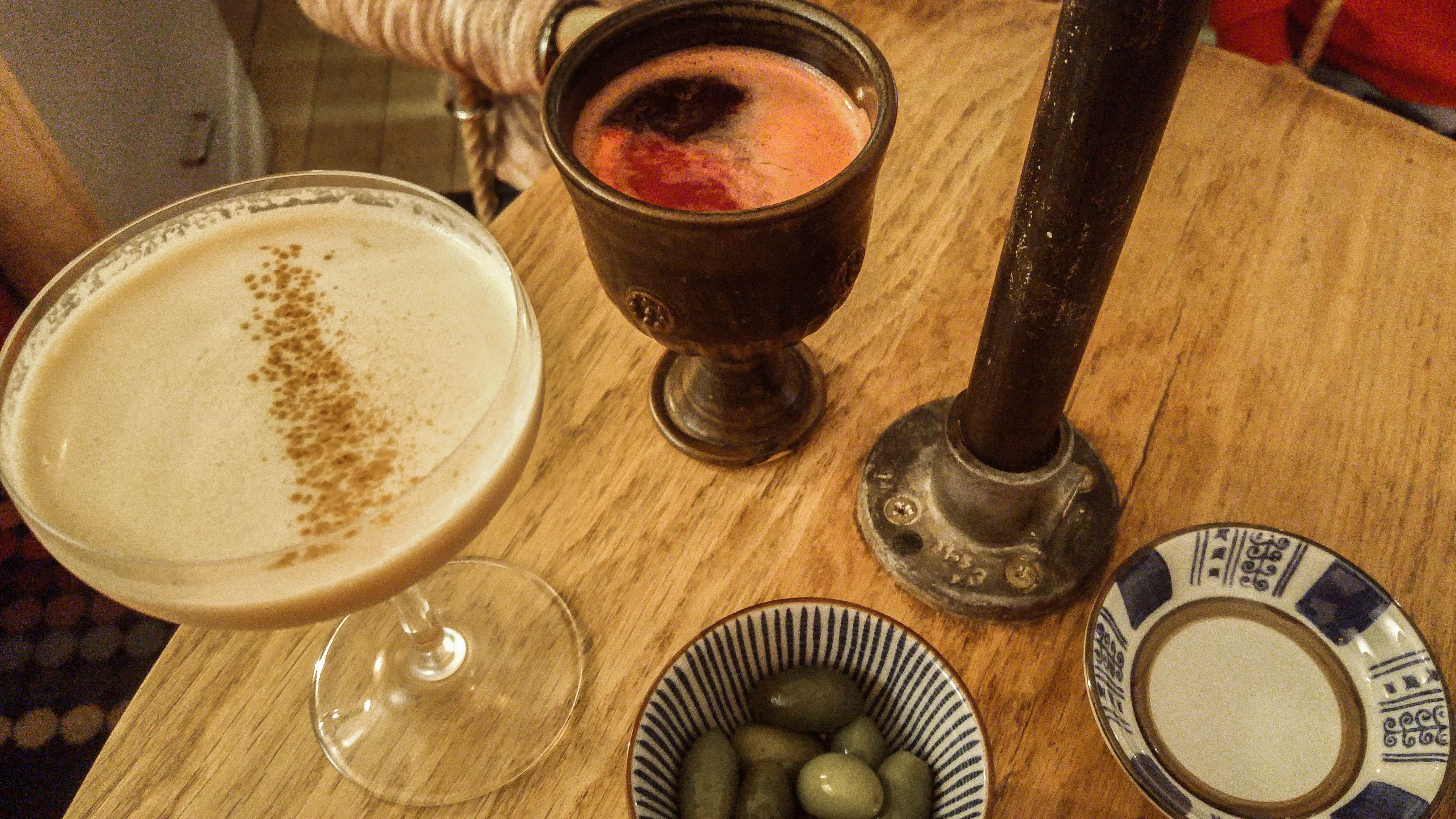 In the end, this bar was a very nice discovery and a fun experience. Another customer even told us that the area actually counts several unusual bars like the Lavomatic. If I go, I will make sure to tell you about them.
In short
The +
Fun concept
Creative cocktails
Small and cozy
The –
It gets quickly busy, we almost felt kicked out as soon as we finished our drinks
It is a bit expensive but it's to be expected in Paris
They have a small smoking area behind glass doors but the smell always escapes (I'm not a smoker so it's a negative point to me)
Practical information
30 Rue René Boulanger, 75010 Paris
Open Tuesday through Saturday from 6pm to 1 or 2 am
I appologise for the poor-quality pictures taken with my phone, I am missing our good Sony camera a lot!
Note: there are affiliate links in this post, meaning we get a small commission if you place an order on the website through one of the links but to no extra cost for you.