Oahu, Hawaii: Hike to Diamond Head Crater, a Photo Journal
Diamond Head crater is one of the most famous landmark in Honolulu and is very popular. Although I did have a hard time walking uphill, the hike is not that difficult and is even accessible by children.
This post is also available in:

Français (French)
We have to walk a bit to the starting point of the hike. The road is already going uphill and we're already being rewarded with amazing views of Honolulu with a mix of colours and landscapes – green vegetation, residential areas and the ocean with a glimpse of a beach lined with palm trees.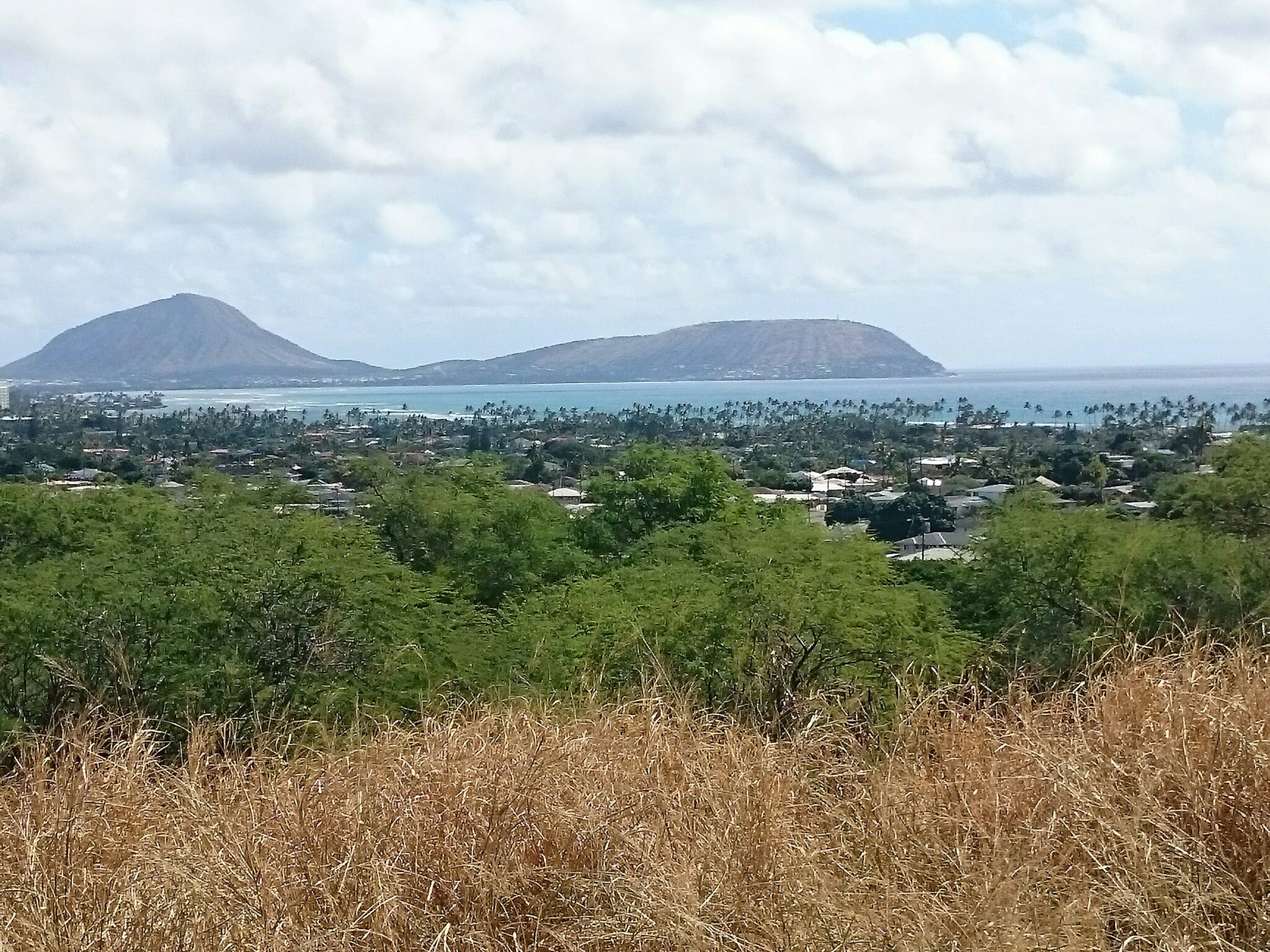 We finally get to the crater itself and walk under a tunnel, through the crater ridge. There isn't so many shaded areas along the trail so we enjoy the shade while we can still find some!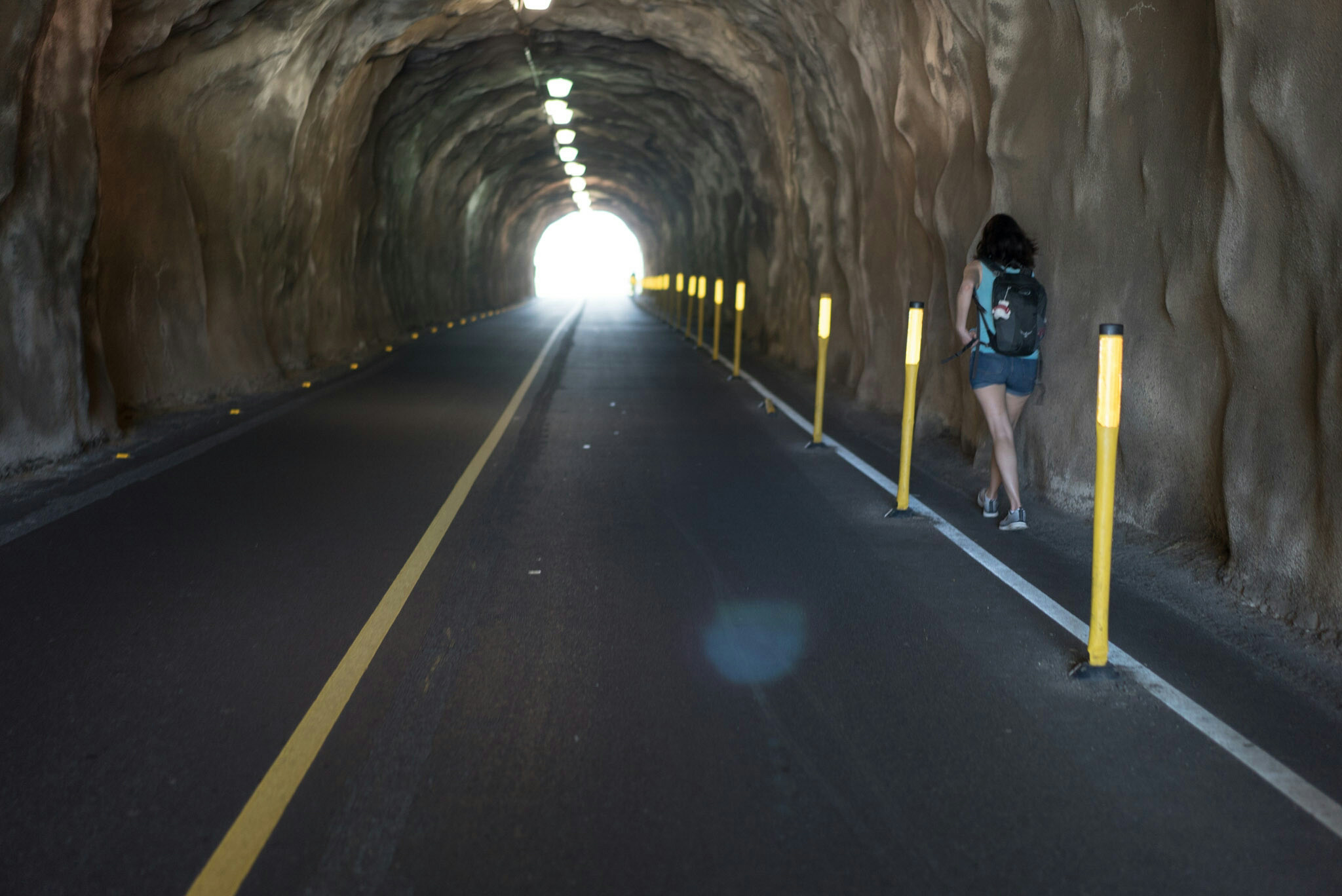 After paying the $1 entrance fee, the real hike begins as we start walking up the opposite ridge. The way up is a dirt path with a security rail. The heat is already giving me a hard time. Along the way, there is a lookout where I'm happy to have a little break and to enjoy the scenery – a beautiful valley with hills and the ocean in the background.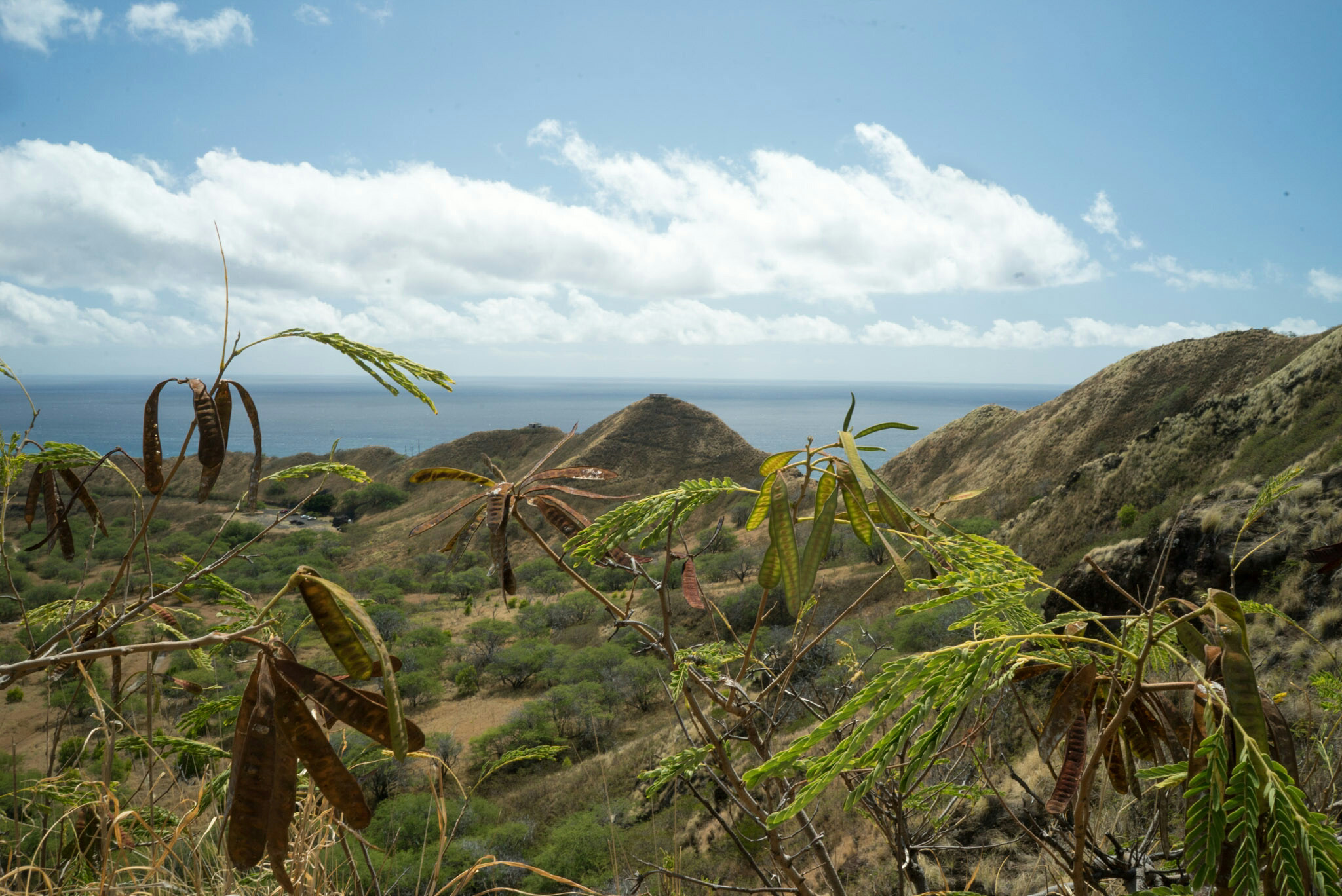 Then there it starts… the least enjoyable part of the hike: the stairs. I don't do well with heat so it's getting difficult for me. I realise I'm not as fit as I thought I was and I'm sure Simon is thanking himself for all the hours of hard work out the past few months!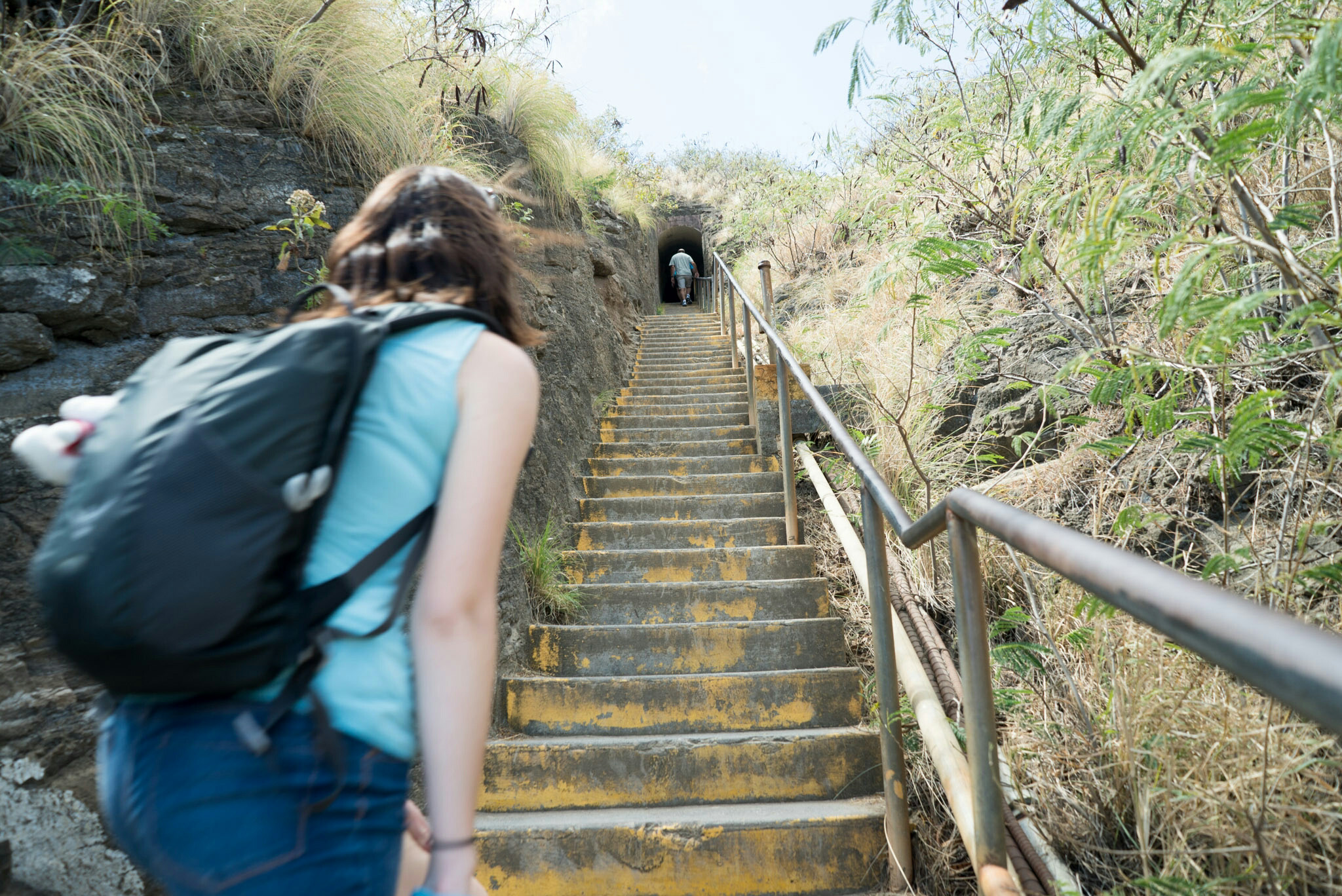 At the top, I need a moment to recover before being able to enjoy the breathtaking views around us with turquoise waters on one side and the city on the other.