Ideas of Gifts for Travellers
If you are like me and are not a big fan of fancy suitcase tags or passport covers (to be fair, you have to remove them most of the time when you go through customs in a new country), you will be able to find other gifts ideas for the travellers in your life.
This post is also available in:

Français (French)
For travellers on the road
Travel journal
Before leaving on our six-month trip to Asia, I was planning on getting a travel journal to keep a trace of things we would do. When my sister gave me this beautiful notebook, I was thrilled and there was no way I couldn't take it with me even though it is a bit bulky. Every day, I wrote down down our activities, feelings and thoughts and almost filled it in to the end. Today, this travel journal has more value to me than any other souvenir.
Travel guides
I'm usually happy with researching online and crossing sources when organising a trip but having a look at a travel guide always brings a different perspective. If I can find room for a pretty travel journal, a guide would probably be left behind. Most, luckily, exist as ebooks like the Lonely Planet Southeast Asia on a shoestring that came in handy a couple of times.
Airbnb credit
If some travellers are able to save up on a room, accommodation is important to us. Our stay in Hawaii was somehow tainted by the fact that we couldn't find anything else than a hostel and didn't have a quiet place to come back to after a long day out. On the contrary, when we visited Ella in Sri Lanka, we picked the best guesthouse ever and it definitely made us love the little town even more.
Airbnb is usually our solution when in a country where we can't afford hotels and it even offers a system of gift card now.
If you don't have an account yet, you can sign up here and we will both get 30€ off of our next stay.
For travellers back home
Scratch off map
These maps where you scratch off the places you have visited make a nice gift for any traveller. In fact, we were recently gifted one and I am really looking forward to being settled and finding a place for it. They come in various colours and sizes and you can find them easily now, especially on amazon.
Try the world
Monthly boxes have become popular as of late and there are probably a lot for travellers that I have never heard of. To me, the best way to keep travelling when you are back home is through food. A good friend of mine had the awesome idea to give me a subscription to the French equivalent of Try the world for my birthday a few months before we were planning to leave to Asia. For three months, I had a lot of fun cooking and sharing typical dishes from other countries. The best surprise for me was that I was lucky to receive a box with Sri Lankan food. Sri Lanka was the country I was the most excited to visit at the time and after two weeks there, I can say it's one of the countries where we had the best food.
Gift card for a photo book
Who else has tons and tons of travel pictures that need to be printed out or that you don't know what to do with?! I even still have this empty photo album I bought 5 years ago after spending a year in England. Now I would rather have a photo book than an album though. I think they look much better and are easier to keep over time. I'm planning to make one per country (hopefully 5 years from now I will have made the books from our recent trip to Asia!). They make great gifts too but it might be a bit difficult to create a gift book about a trip you were not part of. Luckily, most company now offer gift cards like shutterfly.
Share it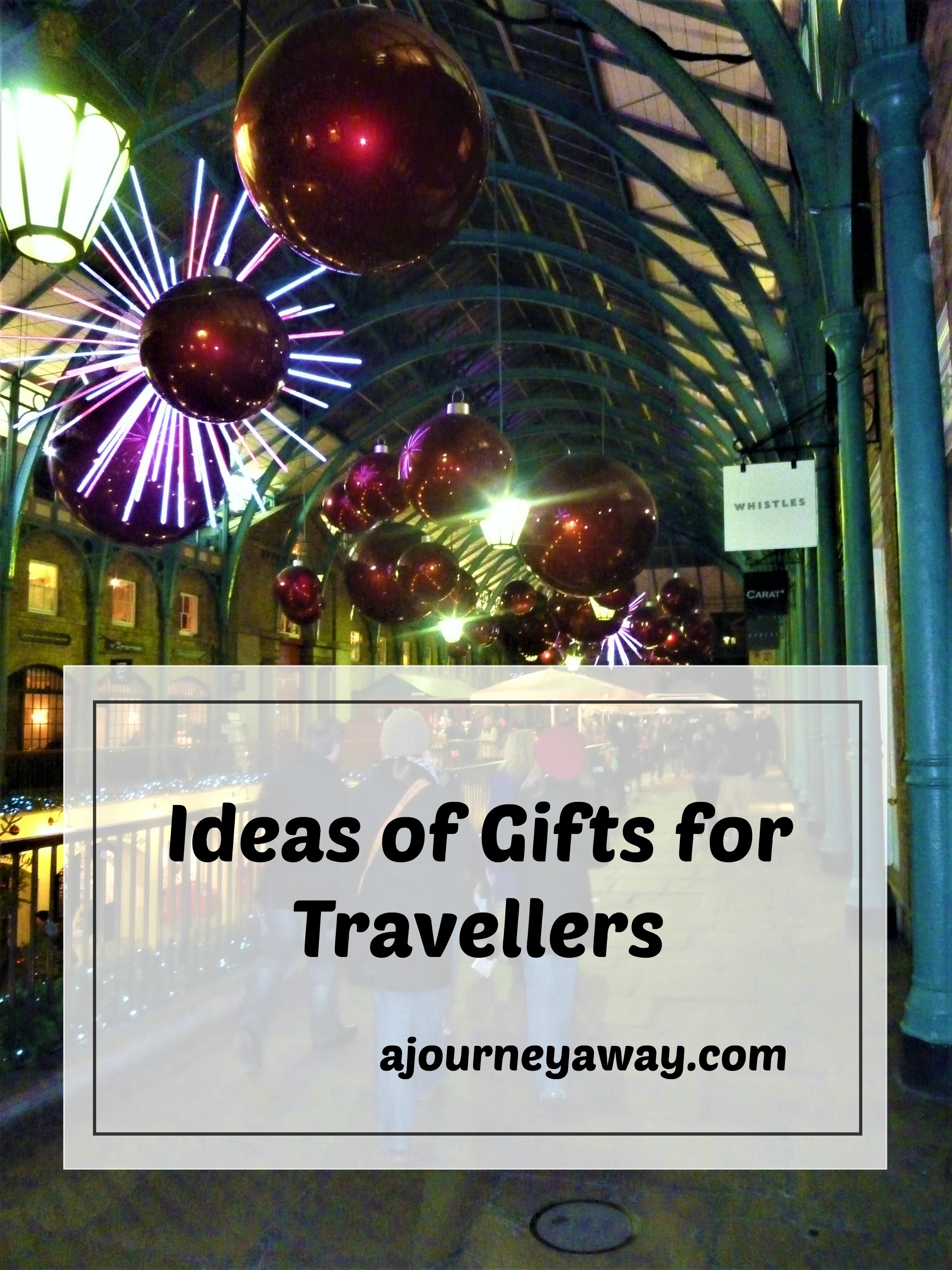 Note: there are affiliate links in this post, meaning we get a small commission if you place an order on the website through one of the links but to no extra cost for you.