Four of the Prettiest Covered Passages of Paris
A little while ago, I was sharing here several ideas of unusual things to do in Paris. Although they are fairly famous, Paris covered passages could complete this list since they are usually not part of what you will visit on a first visit of our French capital. I lived in Paris for just over two years for my studies but it was only during a recent trip to visit a friend after eight months away from France that I finally saw some of them.
This post is also available in:

Français (French)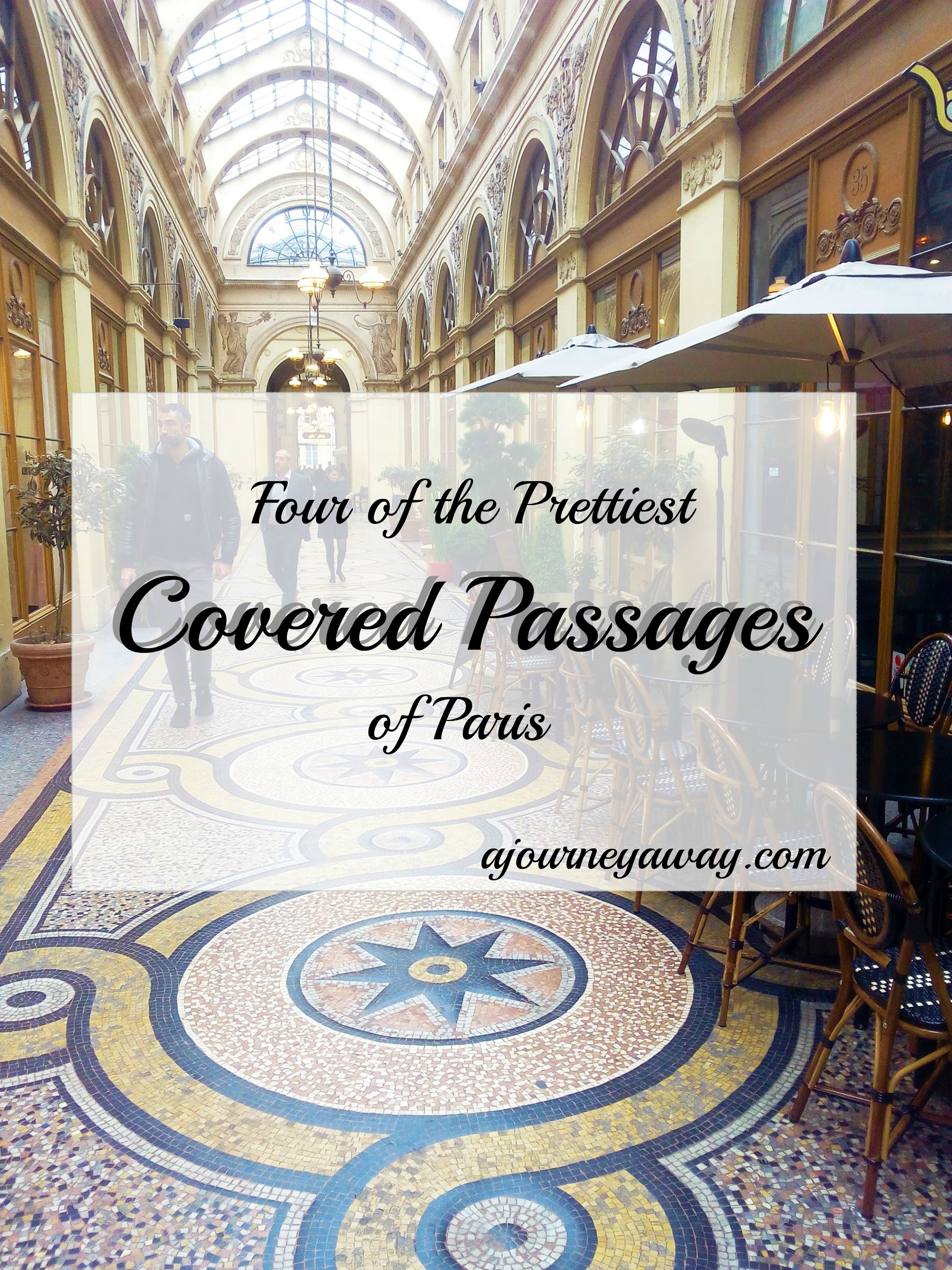 They are actually a lot of fun to see and we made it the purpose of a walk through several districts of Paris.
The passages are a way to be in the very heart of the Parisian culture and history. They were mainly built during the 19th century for fortunate people to go shopping while staying away from the rain. There used to be about 150 of them at the time but most were unfortunately destroyed when the city was redesigned to look more like what we know today.
Some passages are not so interesting as they remain pretty empty and without much activity, but others are well worth a detour.
Passage des Panoramas
With its entrance located boulevard Montmartre, this covered passage is considered the first of Paris. It is packed with traditional restaurants and is usually pretty busy. What I especially love about this one is all the old signs of former shops and ancient facades. The historical and modern mix in the choices of shops there also contributes a lot to its character. You will for example see several shops with old postcards or stamps as well as a trendy gluten-free bakery.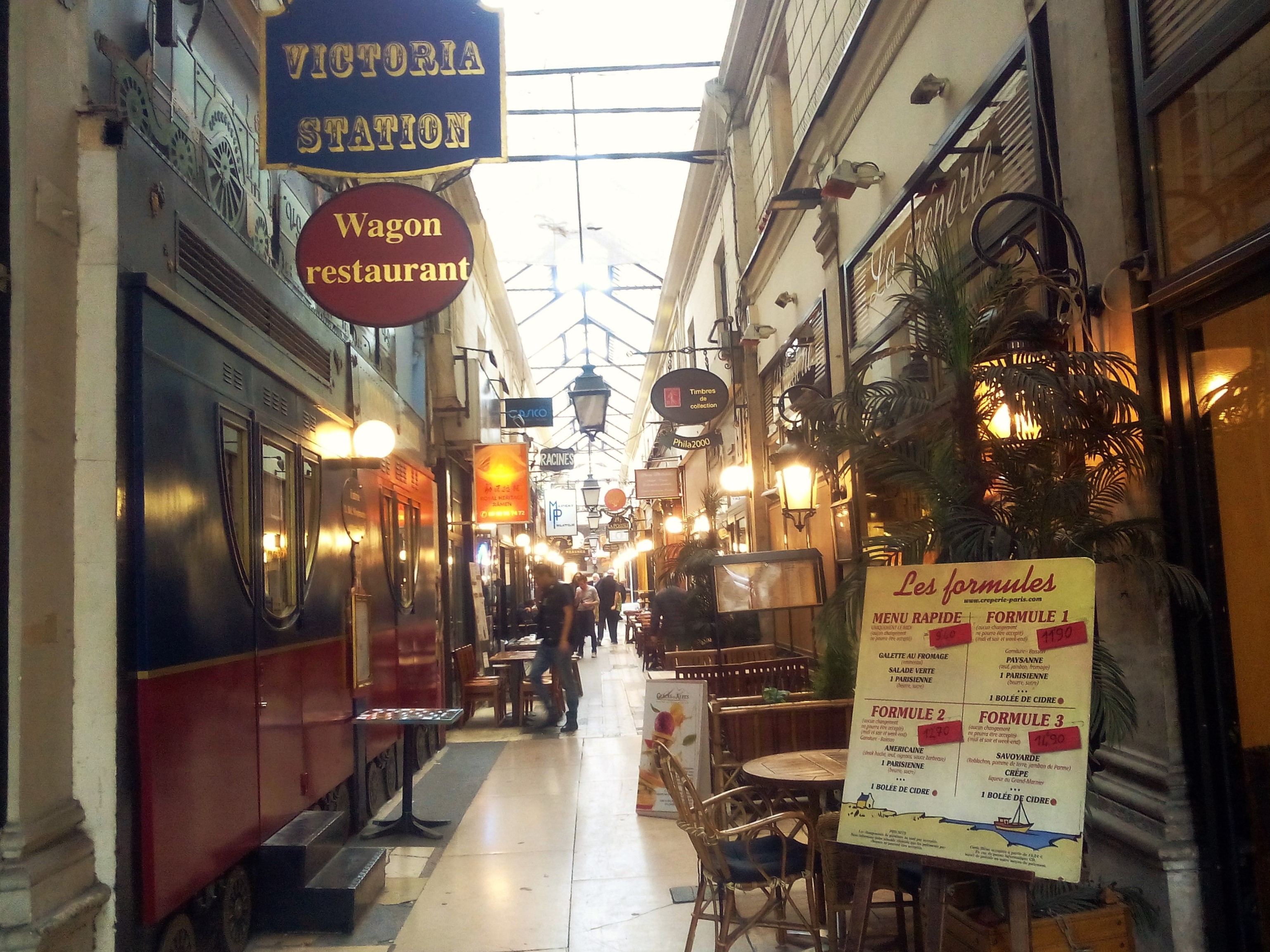 Where 11 boulevard Montmartre – 75002 Paris
Galerie Vivienne
Not as busy as the first one, at least when we went, this passage offers a beautiful and very chic architecture. I was compelled to have a break and admire the glass roof and mosaic floor. All the details and the luxury shops really make you travel back in time. Take some time to have a peek in the Emilio Robba shop too. It offers the prettiest and most innovative plant arrangements, including diverse pieces of furniture covered with vegetation.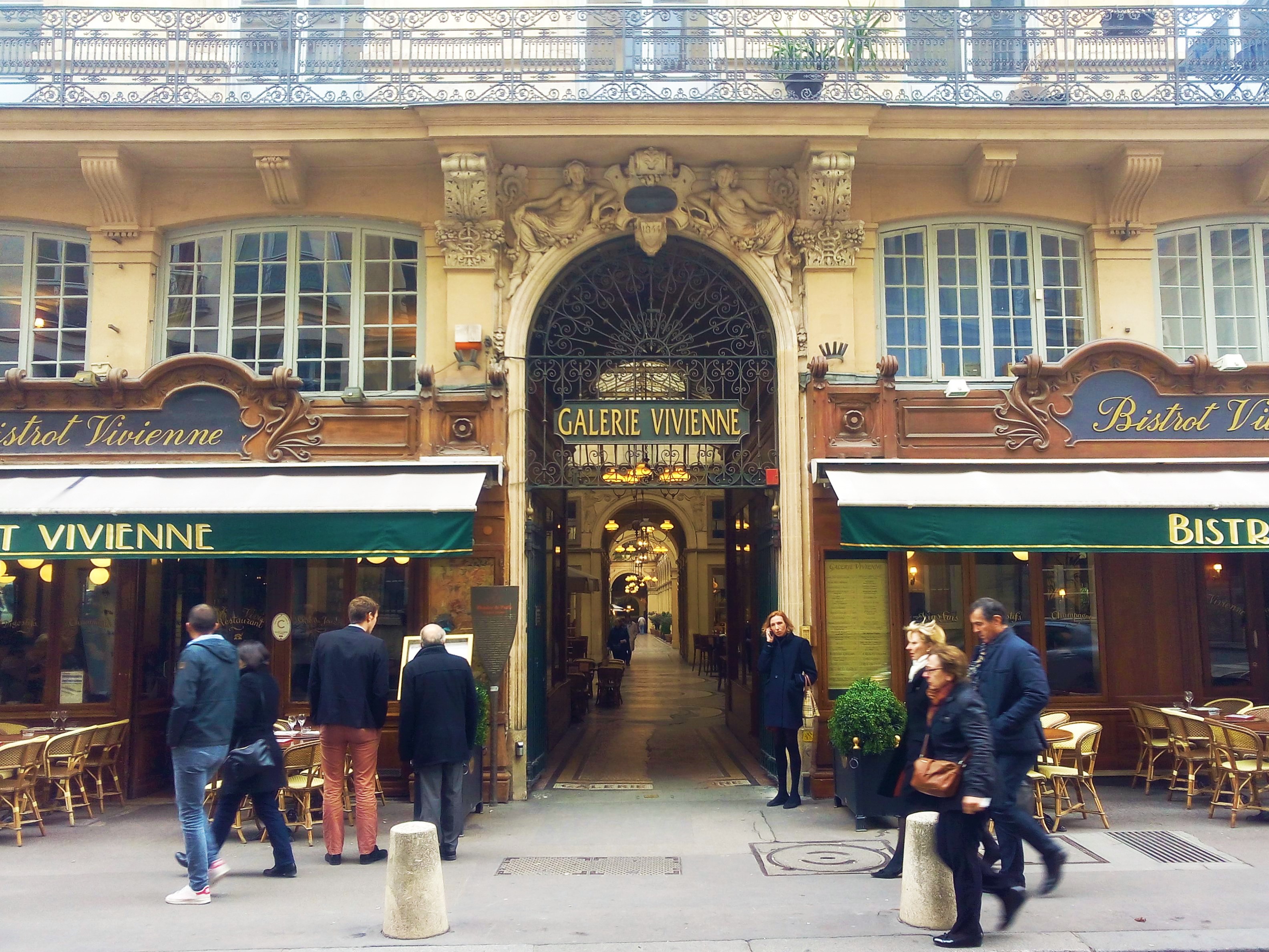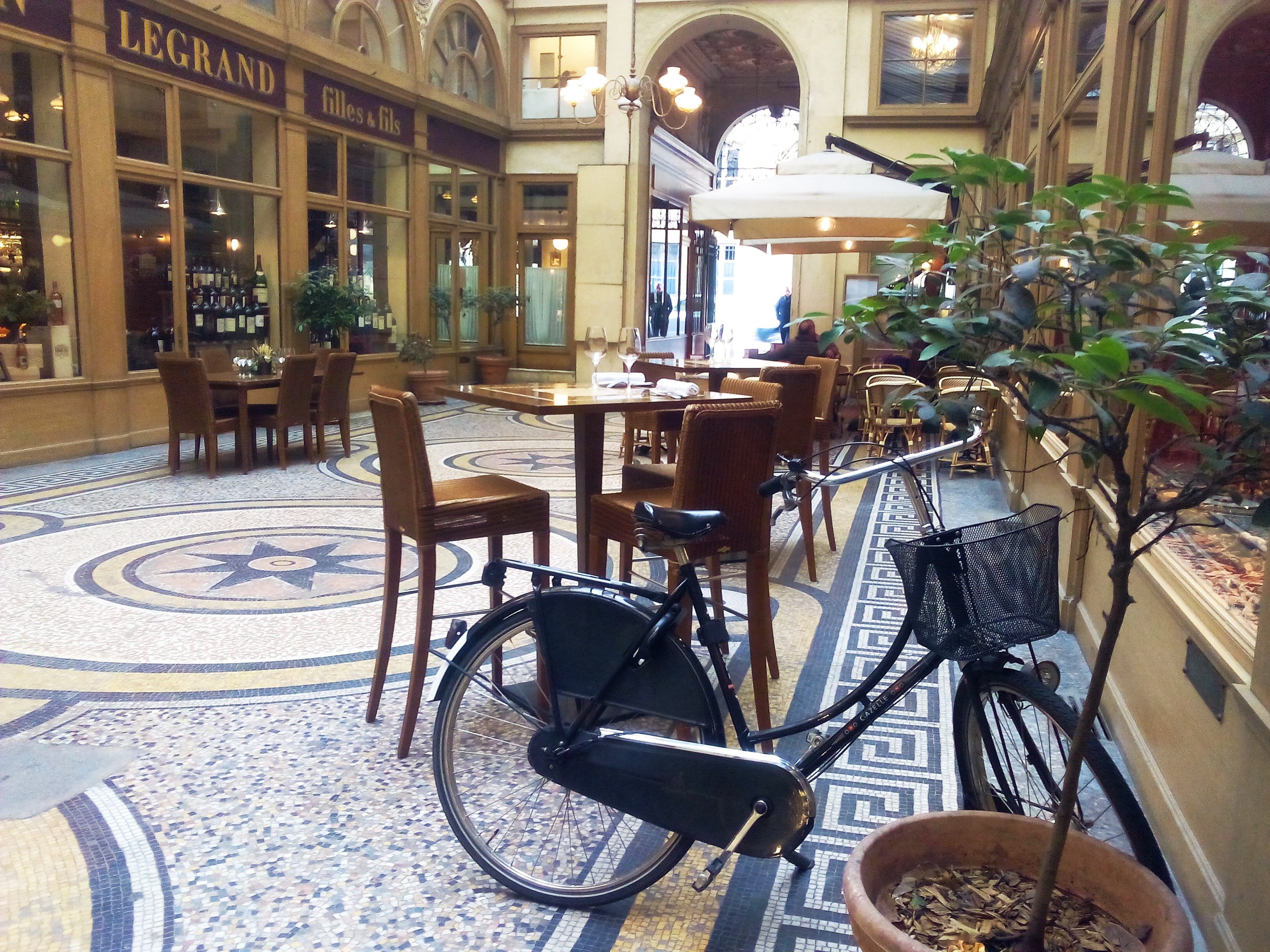 Where 4 rue des Petits-Champs – 75002 Paris
Passage Verdeau
The passage Verdeau follows the passages des Panoramas and Jouffroy in the 9th district. It offers the same beautiful glass roof and traditional shop facades as the previous two. It is home to cute cafes and old-style second-hand book stores.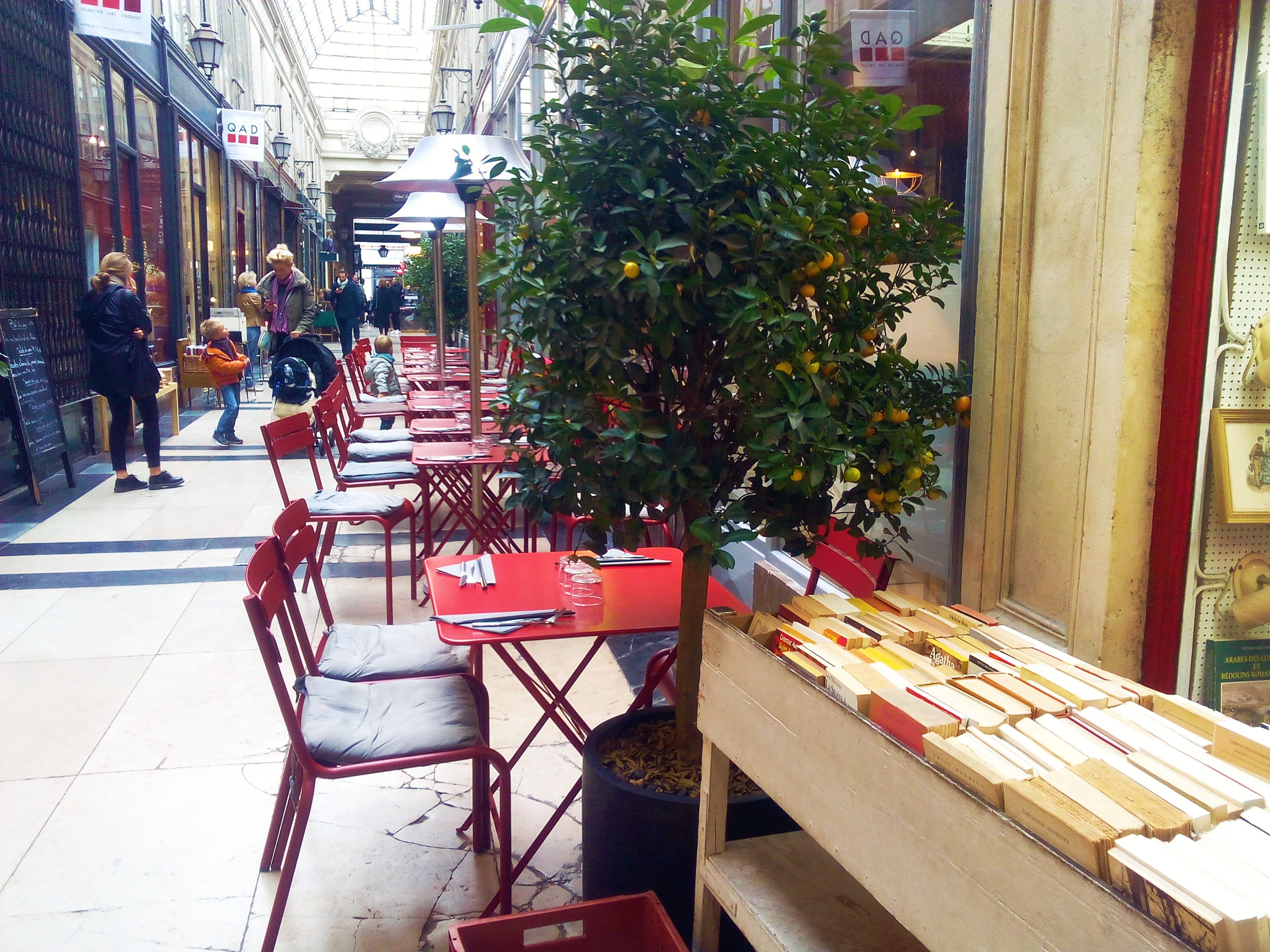 Where 6 rue de la Grange-Batelière – 75003 Paris
Passage Jouffroy
This passage is another of the most prestigious ones of the city thanks to its architecture and location, right next to the Musée Grévin. There again, from an impressive collection of canes to children's toys, you can see a great diversity of shops while travelling back in time. A shop that caught my attention among others was La Maison du Roy, an antique shop where everything will take you to the royalty and castle life era.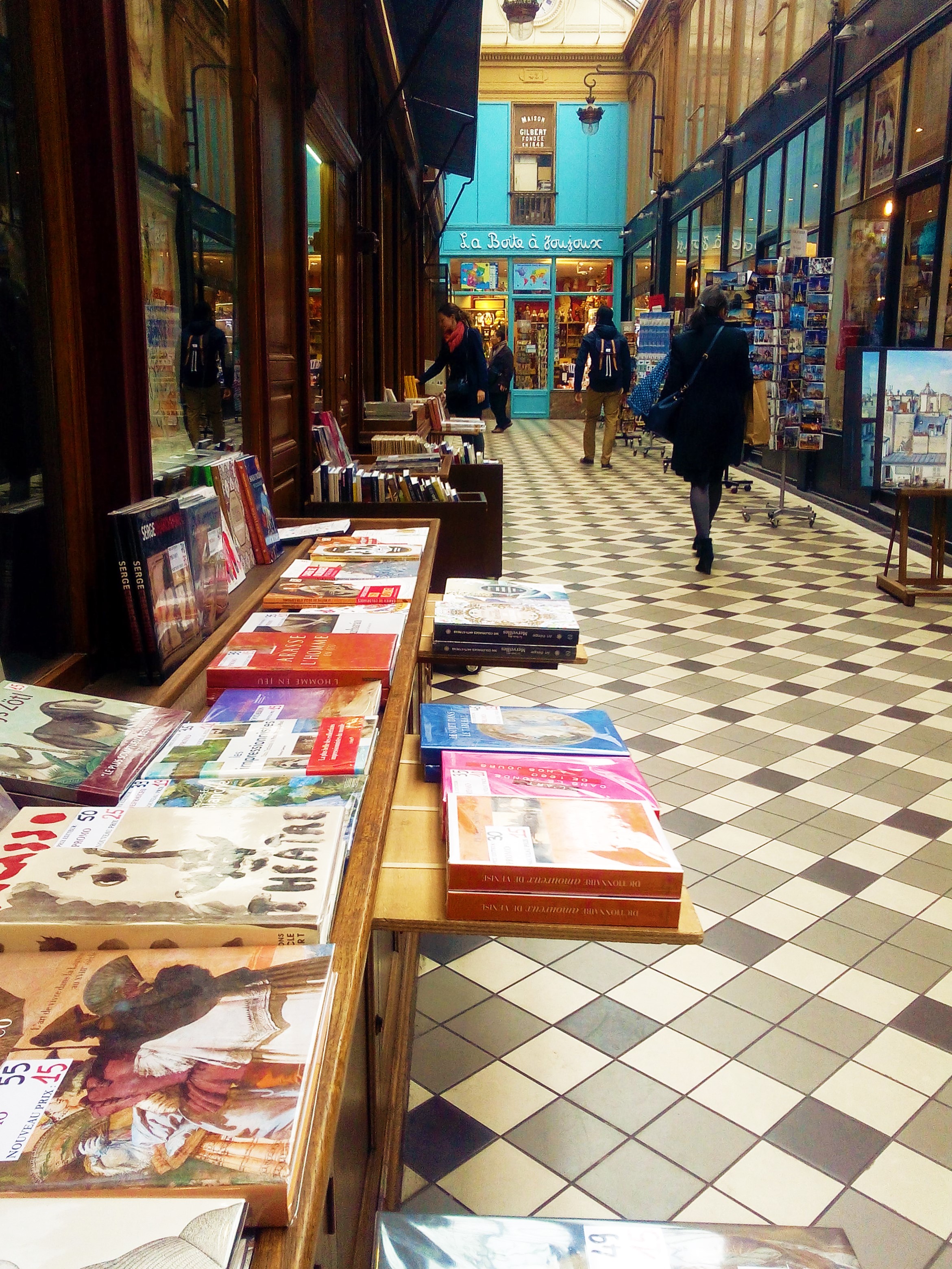 Where 10-12 boulevard Montmartre – 75009 Paris
During our walk, we saw a couple of other passages like the Passage du Caire (Cairo Passage) which didn't seem very lively and interesting to us, except for its entrance marked by a beautiful building decorated with Egyptian statues. These four passages stuck with me the most, even if others would also be worth a look too.