Exploring Las Vegas for the First Time
I'm more of an outdoor person and I don't usually like big cities and crowded places, so Las Vegas never appeared to me as an obvious destination. I didn't think I would enjoy all the noise, lights, sparkles and superficiality I imagined. When we first visited Simon's sister who has settled there though, I loved it. To be honest, being with an insider helped a lot and we would definitely have had a different experience and not as much fun without Heidi.
This post is also available in:

Français (French)
For a first visit to Las Vegas, it is best to stay in a hotel on the strip, this part of Las Vegas bvd where everything happens. We had booked a room at the Riviera, a nice enough and affordable hotel and casino (one doesn't go without the other in Sin City) that has been destroyed since.
Unfortunately, when we first went to Vegas a couple of years ago, we didn't have our Sony camera yet and only had our phones to take pictures with. Having a good camera has become important for us when travelling, we quickly got used to it and I wasn't able to find good pictures from our first trip.
What to do on the strip
Tour the hotels
They are what Vegas is famous for and you visit them like you would visit a museum. All have a casino, special decorations and free shows to attract you. The most prestigious even have luxury shops. Between the Venetian, the Paris, the Louxor and others, you can tour the world in a few hours. My favourite remains the Bellagio and its dancing fountains that I'm always happy to see again whenever I'm on the strip.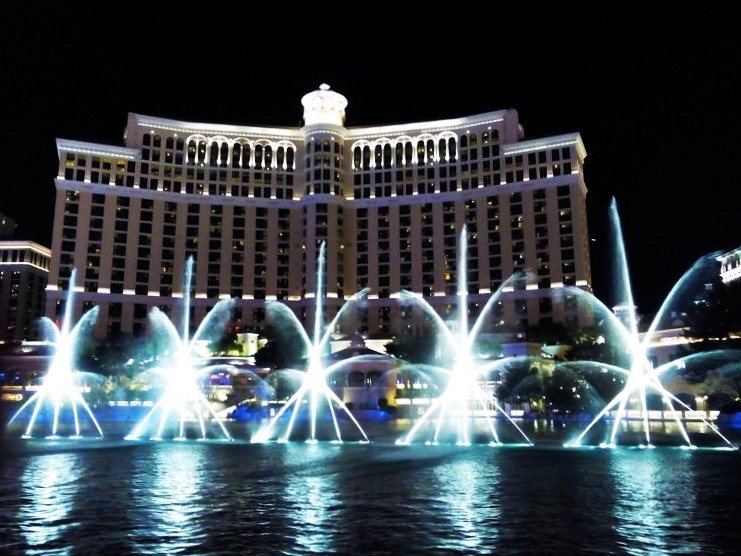 See a show
Every hotel hosts at least one show and it's really difficult to miss all the adverts in the street and people from tix4tonight booths trying to sell you tickets. Heidi treated us with tickets to see Gerry McCambridge, a mentalist/illusionist. We were not chosen to go on stage with him (phew) but we both have a lot of fun. We were also lucky to see Penn and Teller at the Rio hotel thanks to her again and loved the show.
Gamble
What would a stay in Vegas be without some gambling? After visiting the casinos of all the hotels we went to, our favourite was the casino of the Encore hotel. It's the only one we saw with natural light and we liked the bright red decoration. We started at the slot machines but lost interest quickly. We then played roulette and it was way more fun. We even stayed long enough to be offered a drink (free drink so the waitress takes her sweet time to come back!). As a result, I changed $5 into $18,5 and was very proud of it! Simon limited the damages and broke even.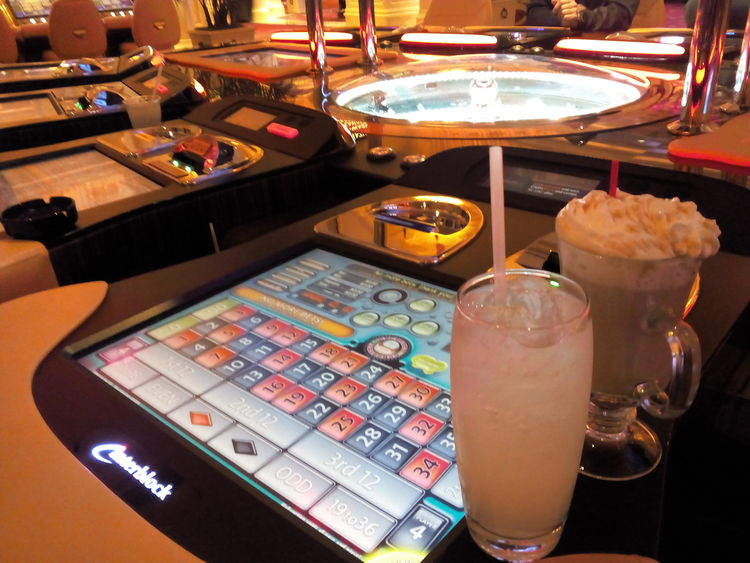 See the "Welcome to Fabulous Las Vegas" sign
This is one of Las Vegas's main attractions. People love taking picture in front of this sign located near the Mandalay Bay. Some people will even come to you, offering to take some pictures and email them to you later. They're not legally allowed to ask for money but they expect a tip and they usually use a nice camera too.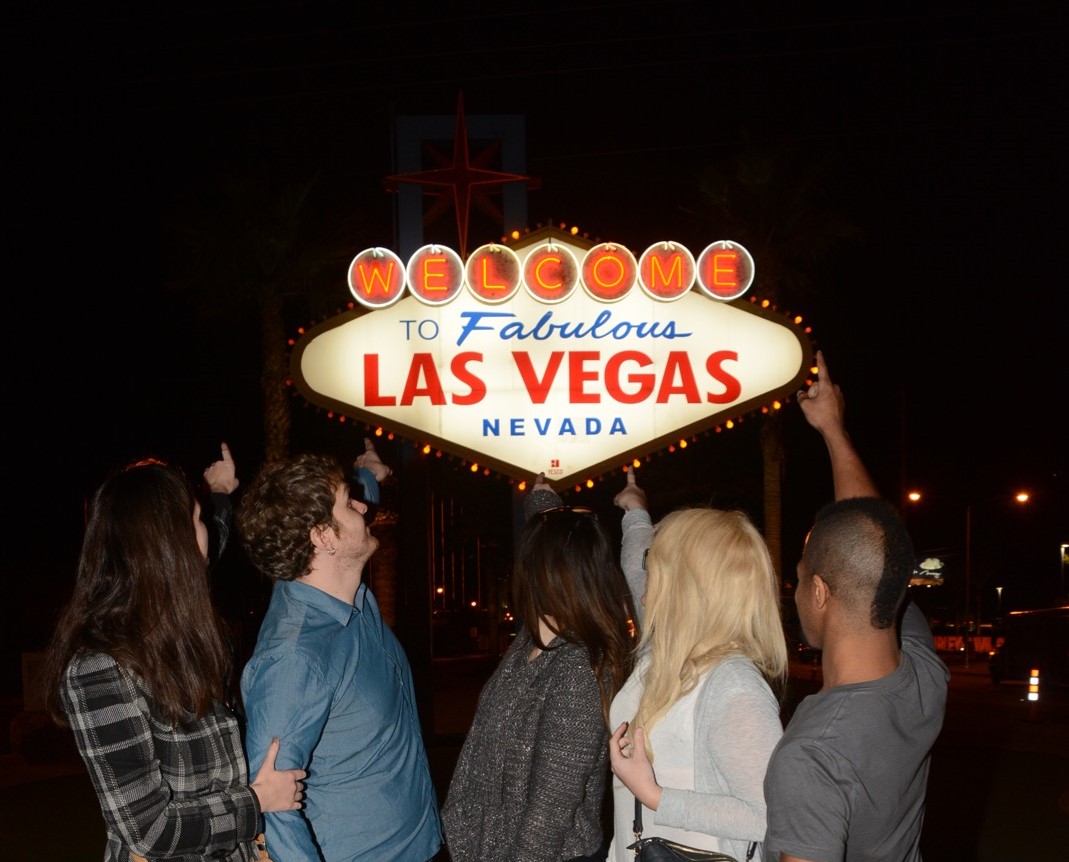 What to do outside of the strip
Freemont Street
Don't visit Las Vegas without going to Fremont street, the old Vegas by night. The covered street is still very lively and attracts a lot of people. Here again, a lot of performances, from the dancing girl in a bikini to the not very dressed cow boys who want to pose with you for a picture. I need to cite the Heart Attack Grill that serves food as fattening as possible. You weigh yourself before going in and can eat for free if you're over 350 lbs. Inside, the waitresses are dressed as nurses and the customers are outfitted in hospital scrubs. I didn't feel adventurous enough to try it this time.
Pinball hall of fame
The pinball hall of fame presents itself as a non-profit museum where you can see an impressive collection of pinball, the biggest in the world in fact. All the machines are available to play for 25 or 50 cents and the profits go to charity. I didn't expect much from it but I eventually had a lot of fun and Simon was in his universe.
Ethel M chocolate factory
As a great chocoholic, there isn't a better alternative to hotels and casinos than a chocolate factory to me. You can walk along the factory and see the process of chocolate making. And if it is too difficult to resist the temptations of the shop, you can run to their botanical cactus garden.
I already thought that everything was too big and too much in America, I hadn't seen Las Vegas yet, but this crazy city is definitely worth a detour.
Share this article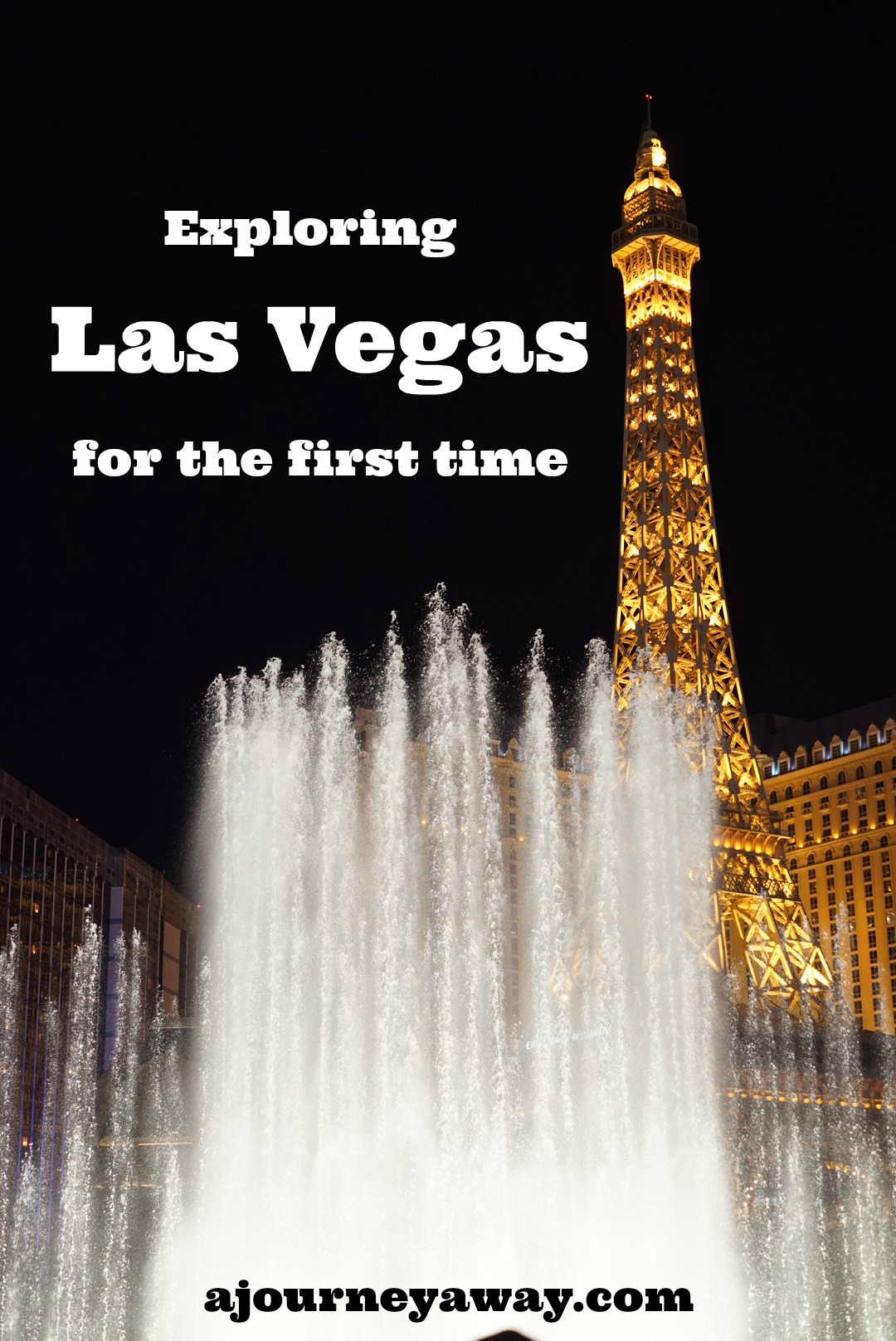 Note: there are affiliate links in this post, meaning we get a small commission if you place an order on the website through one of the links but to no extra cost for you.