10 Secret and Free Spots to Discover in London
After several stays in the British capital, I wanted to discover it with a new eye. A weekend in London with a friend (and organised with Pinterest) was the opportunity to find out a few unusual places that are quite unheard of among tourists and that allow you to escape the crowd without leaving the city. Today, I would like to share with you these secrets which sometimes made me travel beyond England.
This post is also available in:

Français (French)
If you are going to the British capital for the first time, have a look at our one-day itinerary in London!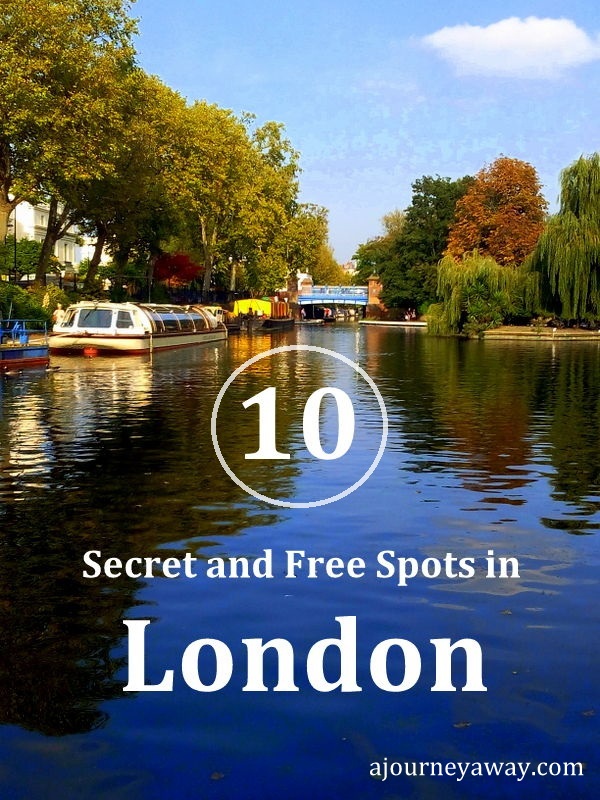 1. Regent's Canal
Unknown to most tourists, Regent's canal hosts a lot of dams as well as flowered and couloured houseboats and is the ideal setting for a walk along the water in the heart of London. It goes across the northern part of the city, passing trough Camden market (a good way to avoid taking the tube?!) and London zoo. You will be surprised to see all the different sceneries, from the residential or industrial areas to the business disctrict or even the flowered parks.
2. Little Venice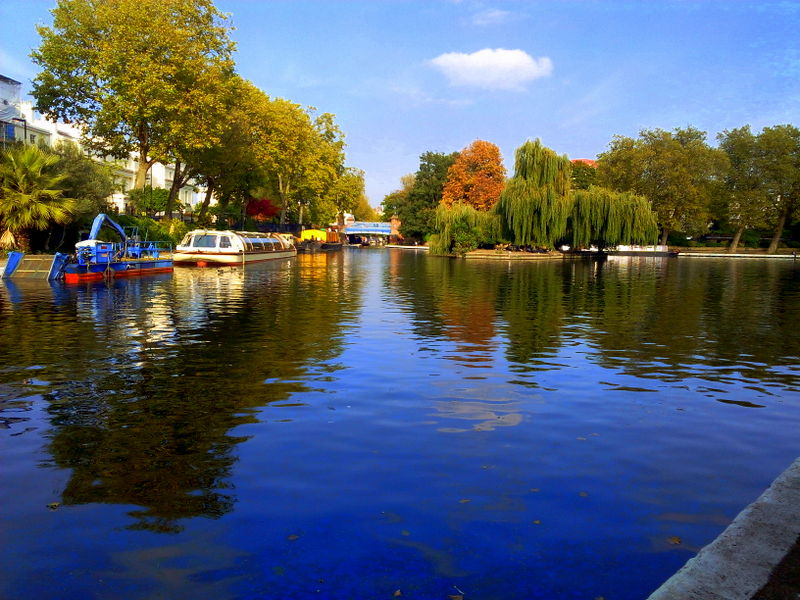 This basin lined with willow trees and looking like a marina links Regent's Canal to the Grand Union Canal. Like a village within the big city, it offers a peaceful atmosphere and a nice setting for a coffee-break from one of the houseboats.
3. Holland Park and its Japanese garden
Holland Park was new to me to itself. Located next to Notting Hill neighbourhood and isolated from the bustling city, it offers a rose garden, a small forest area, a restaurant and is home to peacocks and squirells (like all the parks in London). Perfect for a picnic, this park also has a small Japanese area, the Kyoto Garden. You will see all of it pretty quickly but it is definitely worth it for a change of scenery.
4. Soho's noses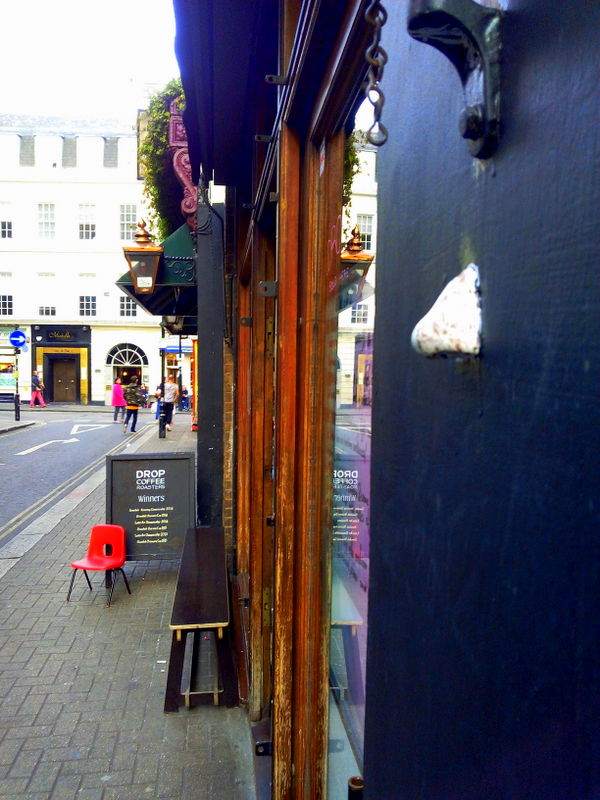 Here is another well-hidden secret of London. If you know London, you have probably already been in Soho and you may even have passed somes noses (yes, noses!) without seeing them. There used to be 35 in the city and 7 of them can still be seen. They would actually not all be in Soho: there is one on the Admiralty Arch, next to Buckingham Palace and one at St Pancras station. The legend states that you will become or remain rich if you find Rick Bucley's noses. With a score of 3/7 (Meard Street, Bateman Street and St Endell Street), we will have to try again!
Next time, we will go look for Covent Garden ears!
5. London wall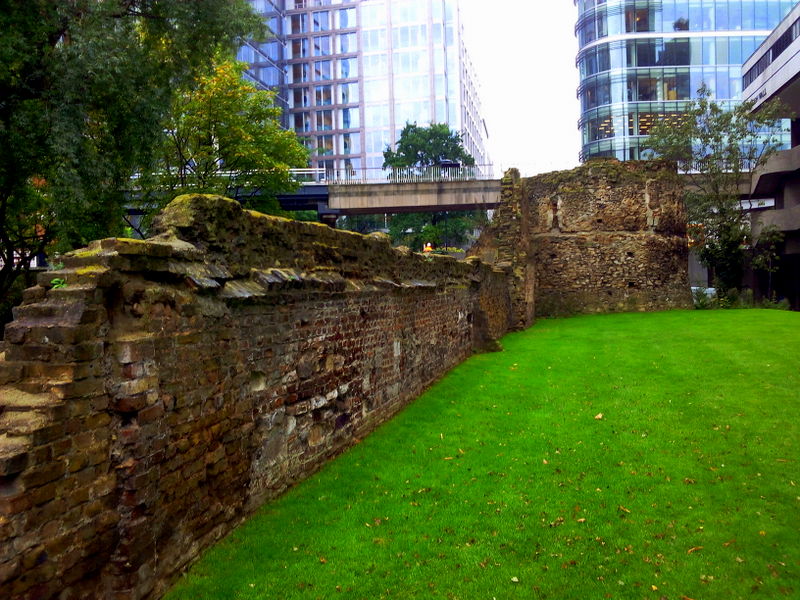 You can see the remains of the Roman wall that used to surround the City of London (formerly Londinium) at several places. We went to Bishopsgate, a financial district where I would never have thought of going as a tourist (except for the London Museum nearby). I loved the contrast between the ruins of the Barber Surgeons Garden and the modern buildings all around.
6. St Ethelburga's peace garden
A few minute walk away from the wall stands St Ethelburga's Centre for Reconciliation and Peace. It houses a chapel and a court with a tranquil and peaceful praying tent. You would almost forget the bustle of the city that always seems under construction.
7. Sky Garden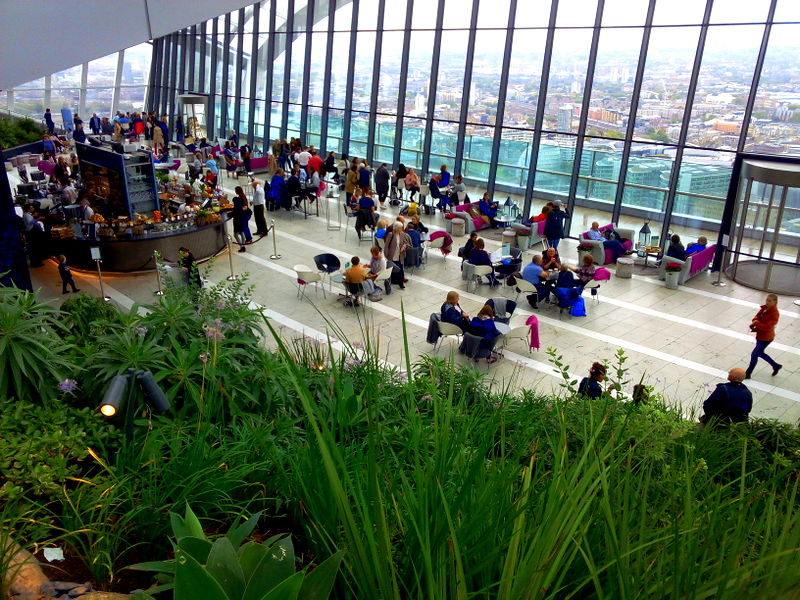 This great discovery at a walking distance from Leadenhall market will take you to the 35th floor of the Talkie-Walkie building. You will find a garden, a cozy bar and a fancy restaurant 150 meters above ground and with a 360° view. This place is ideal to enjoy some greenery, a drink and an incredible view of the capital. Unfortunately, we went on a rainy day so we didn't have access to the outdoor terrasse. The entrance is highly regulated but free and you need to book ahead.
8. St Dunstan in the East church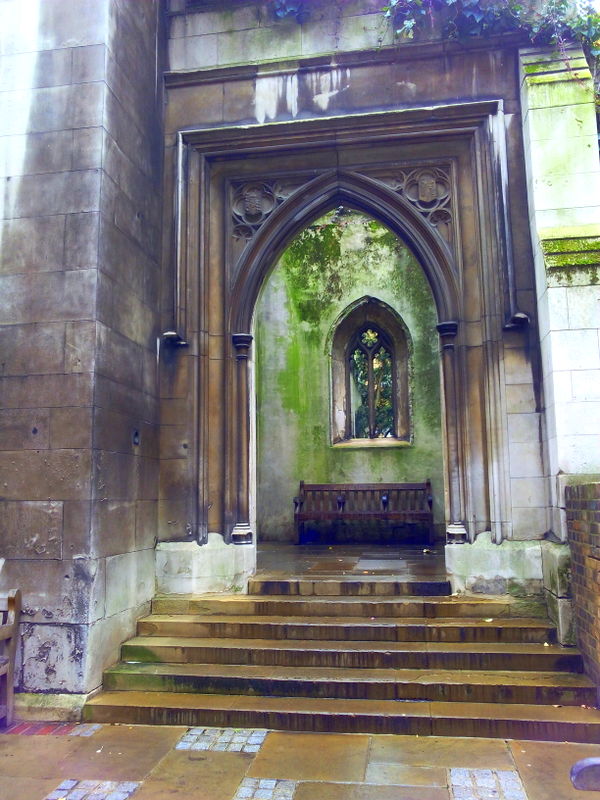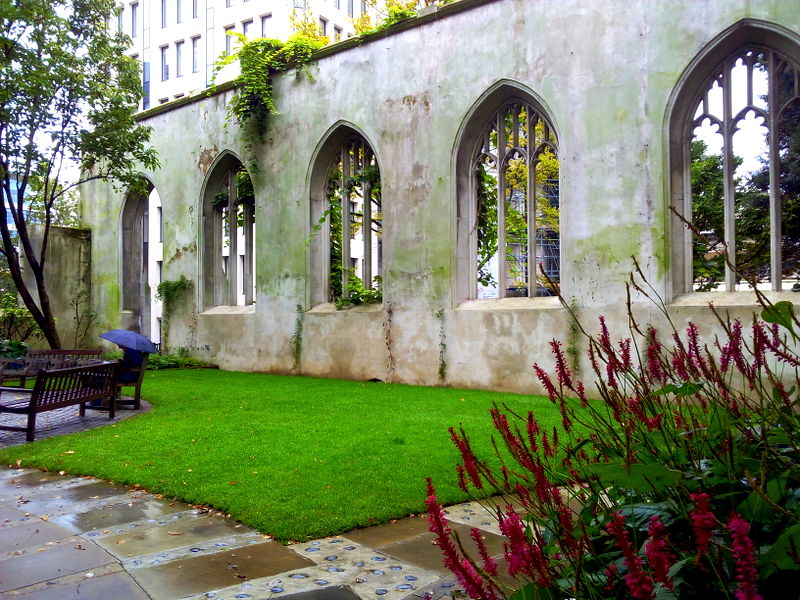 Or what remains of it… this church has been destroyed and rebuilt several times. Today, you can still see its bell tower and structures without a roof and that hosts a small public garden. On St Dunstan hill in the heart of the financial district, you wouldn't suspect its presence. It is a quiet and hidden place where we saw only a few locals, probably away form their nearby offices for a little break.
9. St Katharine's docks
St Katharine docks or how to get away from tourists in 30 seconds. It is probably the discovery that surprised me the most considering how many times I passed right by it without knowing it was there. Located near the famous Tower Bridge, these former docks serving London were changed into a marina lined with accommodations and offices. You will even be able to see the Queen's boat.
10. Tate Modern by night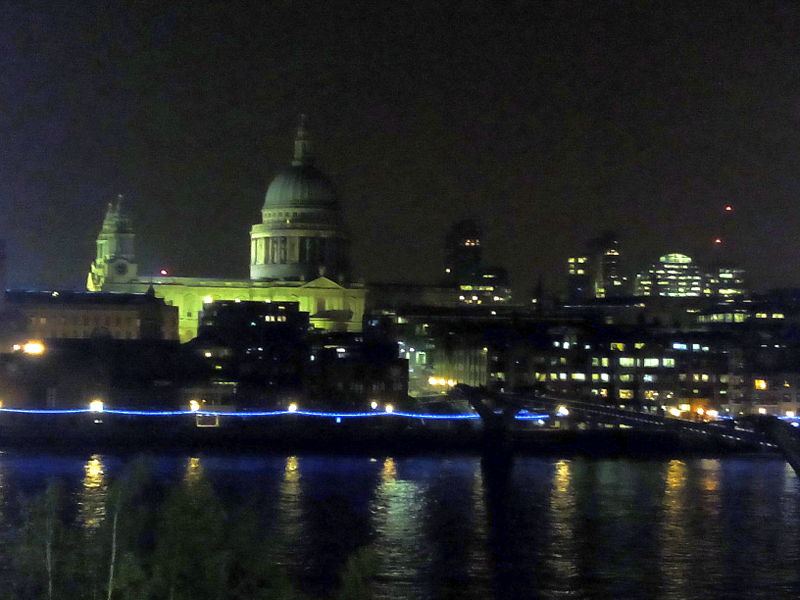 The Tate modern museum? Nothing new, you will tell me. What visitors usually know less is that national museums almost all open until about 10pm on a specific day of the week. We went to the Tate Modern on a Saturday night and loved wandering in the sometimes deserted rooms, with the impression of breaking the rules (at least until you trigger one of the many alarms!).
You who know London, you may have found other secrets, don't hesitate to share them in the comments below!